5 Ways to Find Peace in Instability (Family & Culture, Pt. 7) – Episode 41
We are continuing our Family & Culture series today with an important chat about finding (and creating) peace in our home in unstable times. Instability can come in the form of emotional, every day instability and larger, world instability. How do we protect our homes in the midst of instability? Join me to discuss 5 ways we can begin. Let's dive in!
Listen to the Podcast:

You can find all the links and notes for this episode below!

Right click here and save-as to download this episode to your computer.
Links & Resources:
Learn how to manage your own attitude
Do what you can to preserve peace in instability (in wisdom)
Trust what you can't do, or what's not in your control, to the Lord
Find the tension between being aware and the need for prayer, and neglecting your own duties in your home
Build your home in JOY.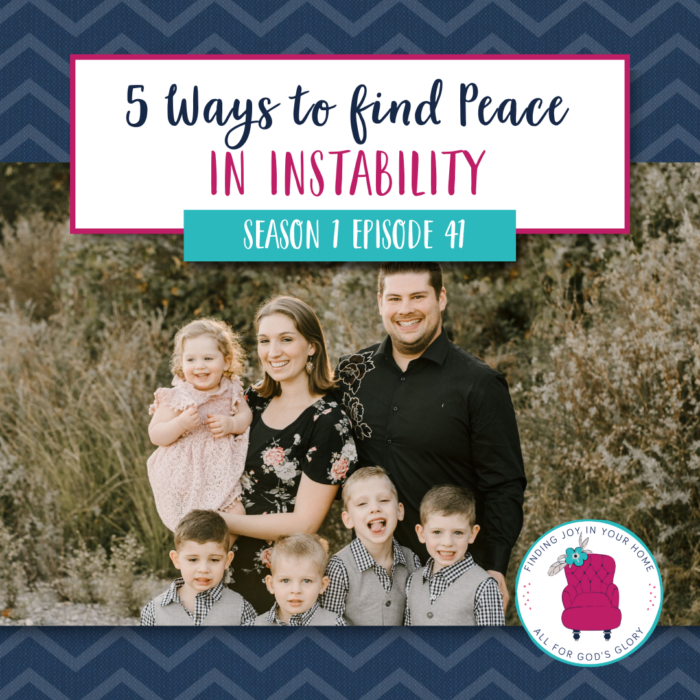 I'd love for you to come over and join our free community. There we can discuss this episode, what series you would love to see in the future, and more!!