Hi, I'm Jami Balmet and I'm passionate about encouraging women to craft Gospel-Centered homes…all for God's Glory.
You can find out more about my mission and my ministry
on my start here page
.
My husband Jason and I have been married since 2009. We got married mid way through college and both graduated with our bachelor's degrees. Jason has a degree in math and I have a double degree in Biblical Studies & History. While that might sound boring to some, I loved every minute of it! Jason and I both hope to enroll in a Masters Degree of Theological Studies program in the next few works and work through it together.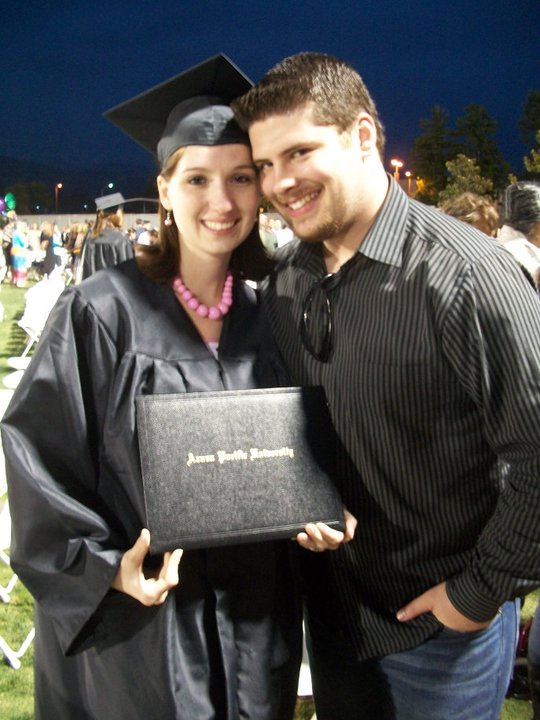 We started off our family with a bang in 2012 with a set of twin boys. 2.5 years later, we welcome our second set of twin boys and were just getting settled into life with 4 boys under the age of 3. Naturally, we had decided to wait a WHILE before having another baby (or babies as it seemed likely at that point). But when our second set of twins were just 9 months old, we got a surprise blessing when we found out we were pregnant with a single girl.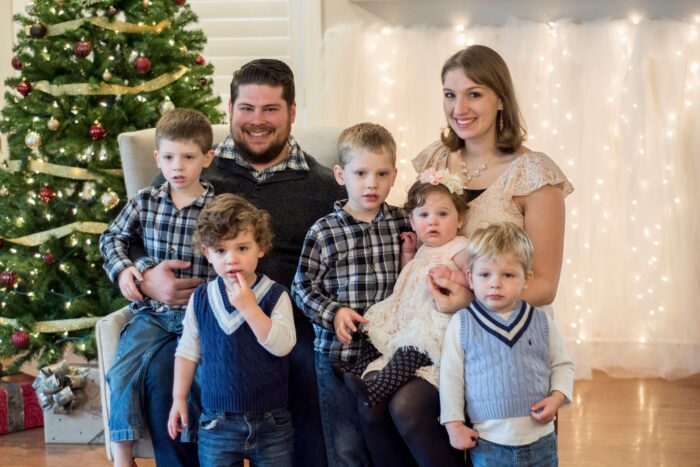 We then spent a very tiring (but amazing) year with 5 kids, 4 and under. It was also during this year that my health completely hit rock bottom (I mean, it makes sense after popping out 5 kids in 4 years time). God taught ME SO MUCH during that 2 year period about relying on God and not my own strength.
Then in April 2020 (you know, as the world was shutting down), we had our 6th child. Our 5th son giving us 6 kids in 7 years (this one was a piece of cake compared to the others)! 😉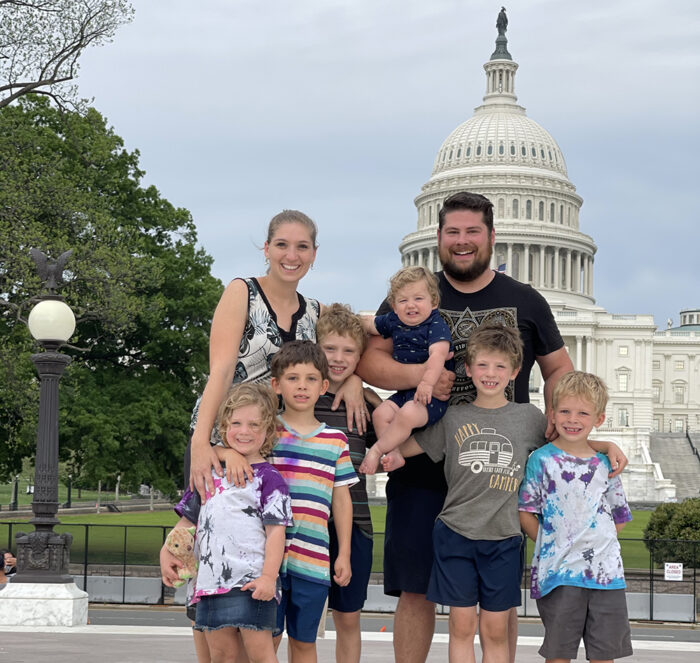 Our Full Time Business
Over 2014 and 2015, God made it clear that Jason wasn't going to be able to stay in his corporate sales job for much longer. The pressure in his job would have required working 70-80+ hours a week and we realized it was no longer a family friendly culture to work in and began forming our exit strategy. In December 2015, Jason quite his job in sales and came home to run our business (THIS BLOG!) full time from home. We've been working and running it together ever since.
In 2020, we made another big life change! We sold our house in March 2020. Had baby #6 in April. Renovated an RV in May and hit the road for full time travel on June 2, 2020. We've now been on the road for almost a full year as of the writing of this about page…and we love it! We will be traveling as long as the Lord leads while we search for the perfect place to resettle, buy property, and start our homestead.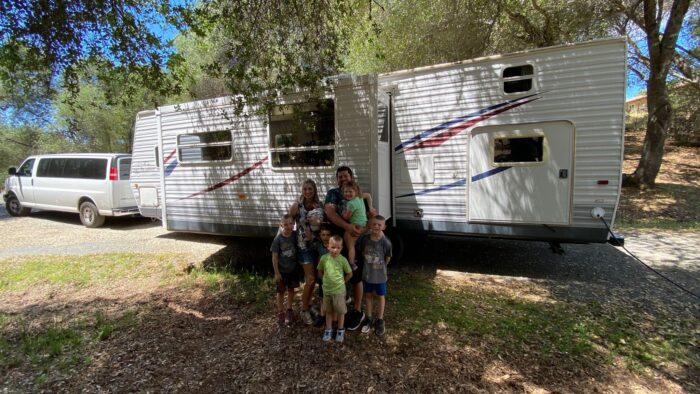 Life is busy and full with 6 kids 8 and under, running a business from home, and traveling full time. But we are so thankful for everything God has given us.
I am no stranger to feeling burnt-out, overwhelmed, and exhausted and I've often wondered what the larger picture is in managing and running my home. Out of this journey towards discovering what it means to find joy in my home…all for God's glory, and a passion to encourage women, my ministry here was born.
As women, we have a unique calling to be Keepers of our Homes (Titus 2:5) and I am on a mission to help women find their God-given calling as homemakers! Whether you still live at home, work outside the home, inside the home, or not at all, have kids or don't…at the center of it, we are all caring for our homes and our families and we have been given a powerful responsibility to serve the Lord.
I am excited to walk this journey with you as we discover what it means to be a godly woman, wife, mother, and sister in Christ.
Our Love Story

I met my husband when I was 16. We began dating when I was 17 and less than two years later, we were married at the ripe old ages of 19and 21.
If you are curious how we met, started dating, and got engaged at such a young age, you can read our love story here:
If you want to follow along with me and my family, hop on over and join me on Instagram!