2023 Christian Reading Challenge
Woohoo! I am so excited to be finally sharing our 2023 Christian Reading Challenge with you. In today's podcast episode, we are looking back over our 2022 reading challenge, discussing our favorite books we read, and sharing our new goals for 2023! Listen in.
Listen to the Podcast:

You can find all the links and notes for this episode below!

Right click here and save-as to download this episode to your computer.
Jason & Jami's 2022 Reading Goal:
We both set big goals for this year, and neither of us are hitting it! But that's okay because I feel like we both had great reading years. And that's really all that matters.
Jason read: 80 books for the year (out of 104 goal)
Jami read: 65 books for the year (out of 104 goal)
Our goals are 104 books again for 2023. But this year we both have some additional reading that we are setting as goals. Listen to the episode to hear.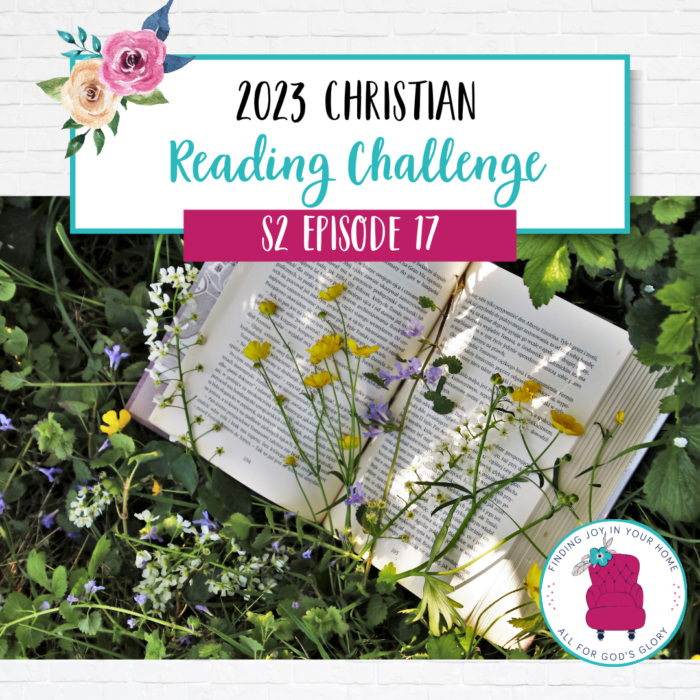 Jason and Jami's Top Books Read in 2022:
Books in 2023 we want to read:
Choose your own 2023 reading goal: 
We are doing our reading challenge for you guys a bit differently this year. If you want to use last year's format, you can head over and print it out here. This year we are giving you lots of categories and book suggestions and encouraging you to pick your own goal.
My personal favorite goal to do if you are just starting out is 24 books for the year. This is roughly 2 books per month. And if you look at the typical non-fiction Christian book, it will have about 12 chapters. Read about 1 chapter per day and you can easily read 2 books per month! But it does take focus to hit that.
Book Recommendations Per Category:
Church History Books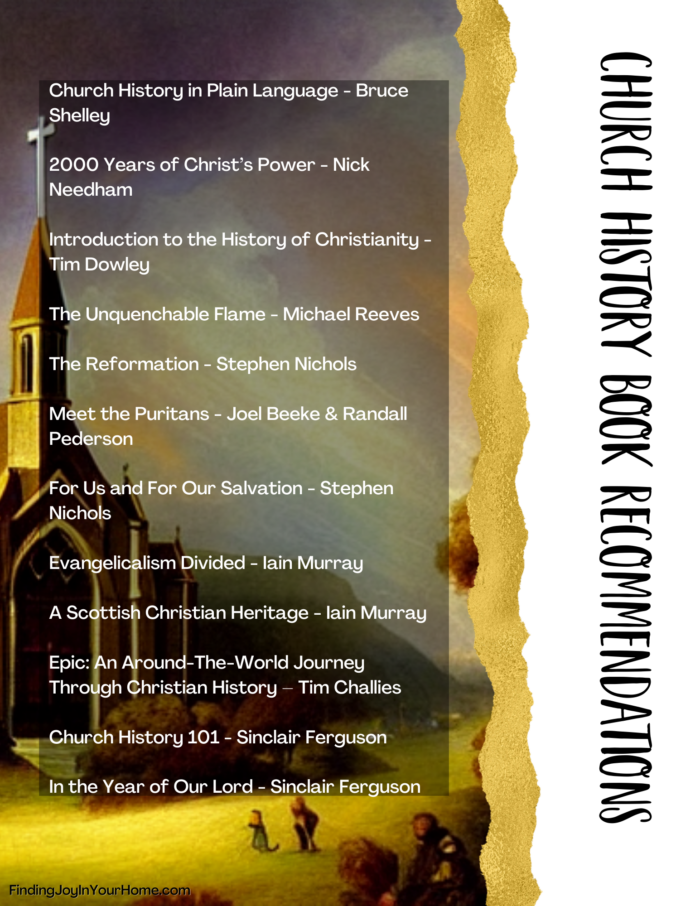 Womanhood Books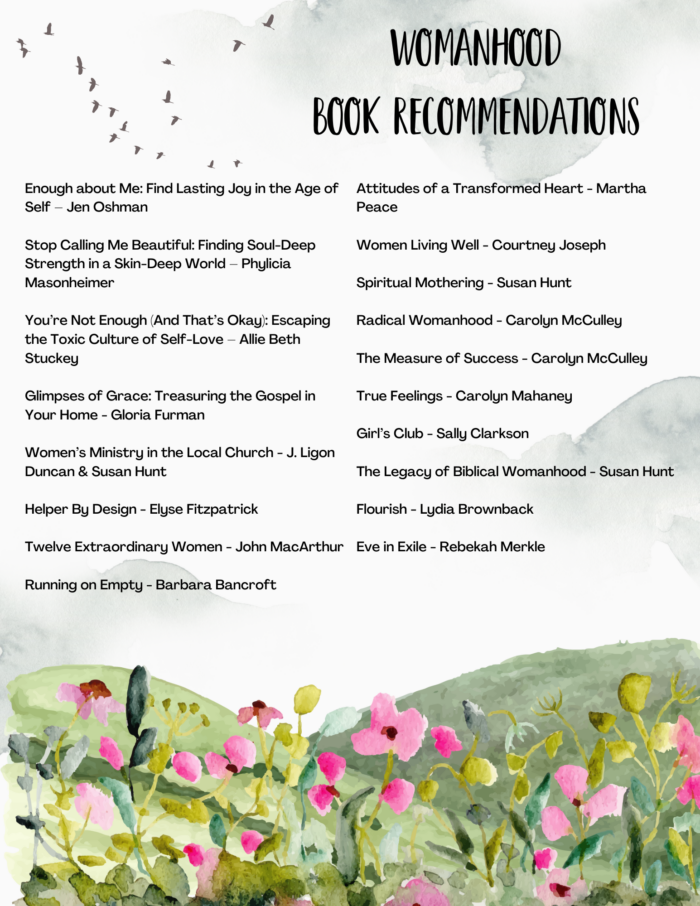 Theology Books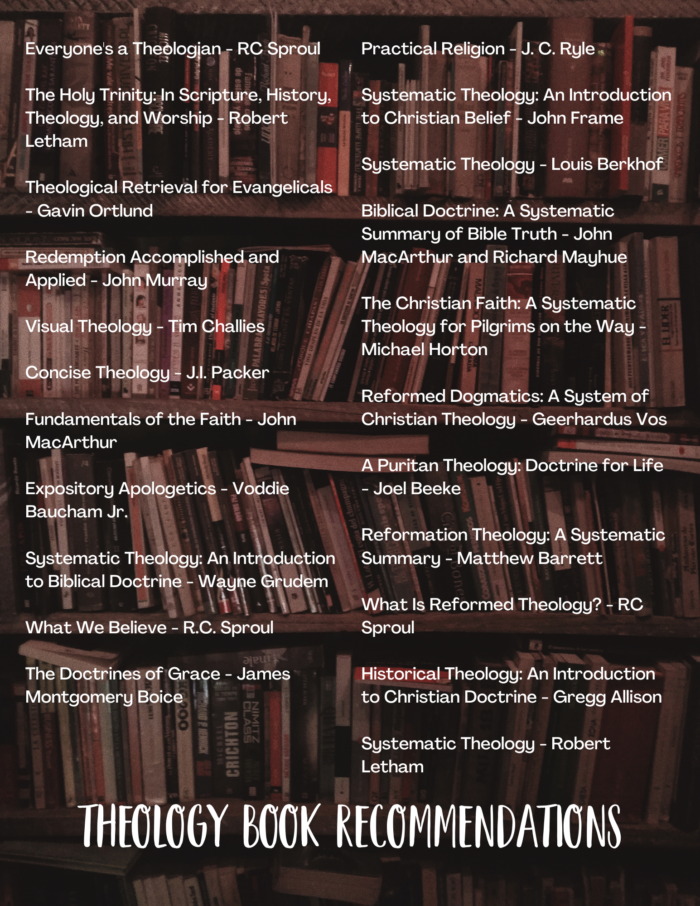 Manhood Books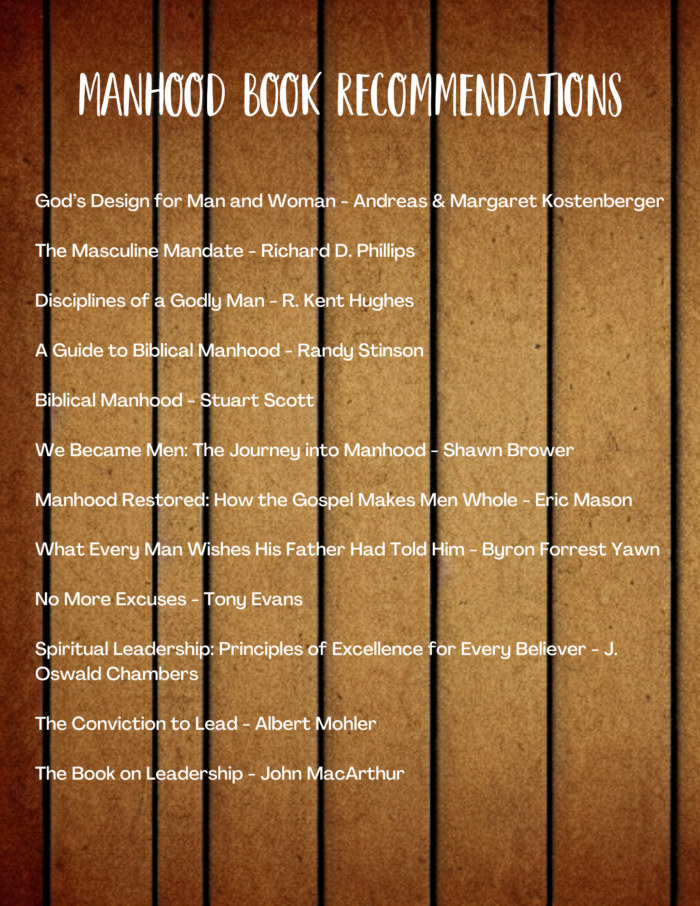 Marriage Books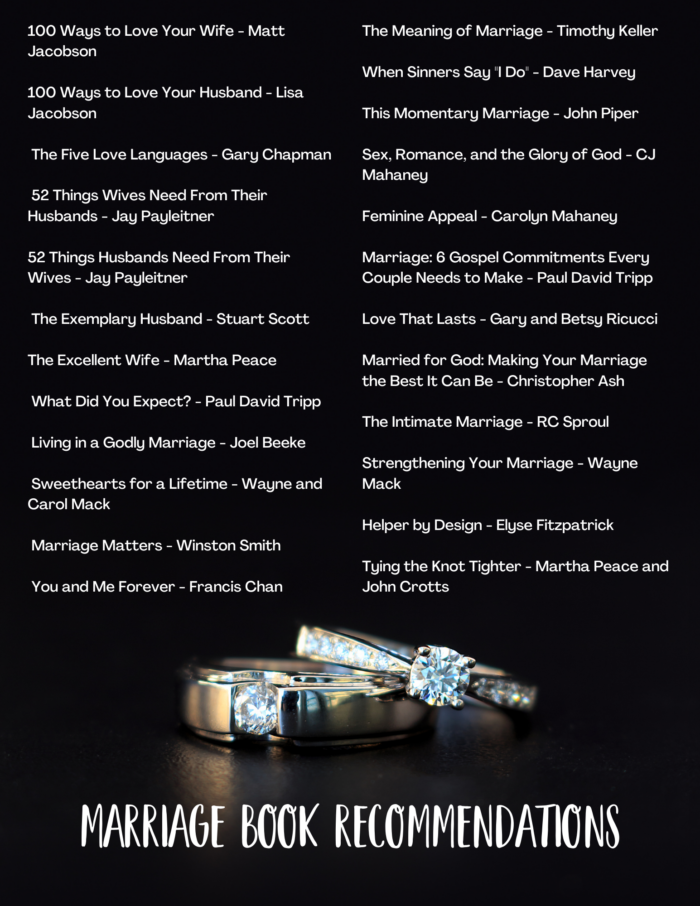 Biography:
Money & Finances:
Christian Classics: