Announcing the 4th annual homemaking conference!
I am here today to announce one VERY big and VERY exciting thing: Tickets went on sale this week for the 4th annual Homemaking Ministries Online Conference!!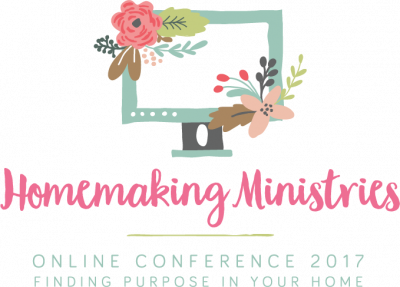 And I'm over here doing a happy dance! Why am I so excited? I've got a couple of reasons:
This is literally my favorite event of the entire year
I can't WAIT for the community that forms in the private Facebook group
We have more speakers (23 incredible speakers) and more sessions(27 sessions total) than EVER before
The theme for this year is exactly what I need: Finding Purpose in Your Home
Plus about a thousand other reasons but those are my top 4 that I'm most excited about 😉
Finding Purpose in Your Home
The theme for our 2015 conference was Finding Joy in Your Home, 2016 was Finding Balance in Your Home. And this year we are getting to the foundation of it all with Finding Purpose in Your Home.
Our 27 sessions this year will be designed around this idea of finding that deeper purpose in our home. What is the heart behind taking care of our families, scrubbing toilets, watching dishes….what is the larger purpose in that and what Kingdom impact can we have?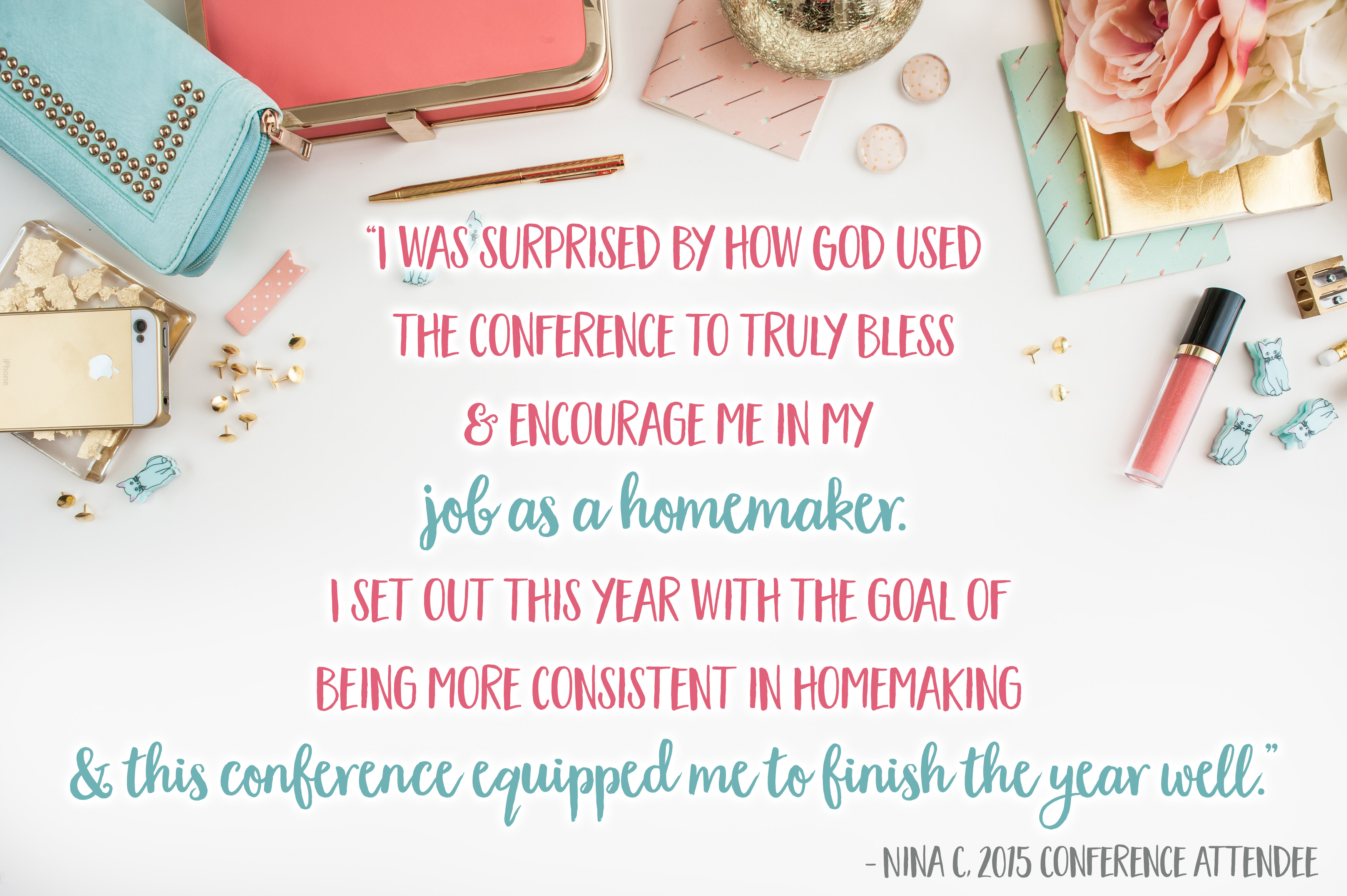 My own mini course within the conference
The thing I'm really excited about is that the conference is five full days this year (if that feels overwhelming, don't worry, see below!!) and I will be teaching FIVE sessions this year.
Each day I will be opening up the conference with the morning session. And throughout the five sessions, I will be teaching a mini course or series on Finding Purpose in Your Home. This is going to allow us to skim the surface of the topic and then get DEEP with it.
Then the rest of the 22 speakers will be rounding out the topics including: balancing homeschooling and homemaking, baby steps to healthier living, how to go deeper in your prayer life, the spiritual discipline of writing out God's Word, and so much more.
Have you seen all 23 speakers yet? I am so unbelievably excited for everyone we have lined up so far: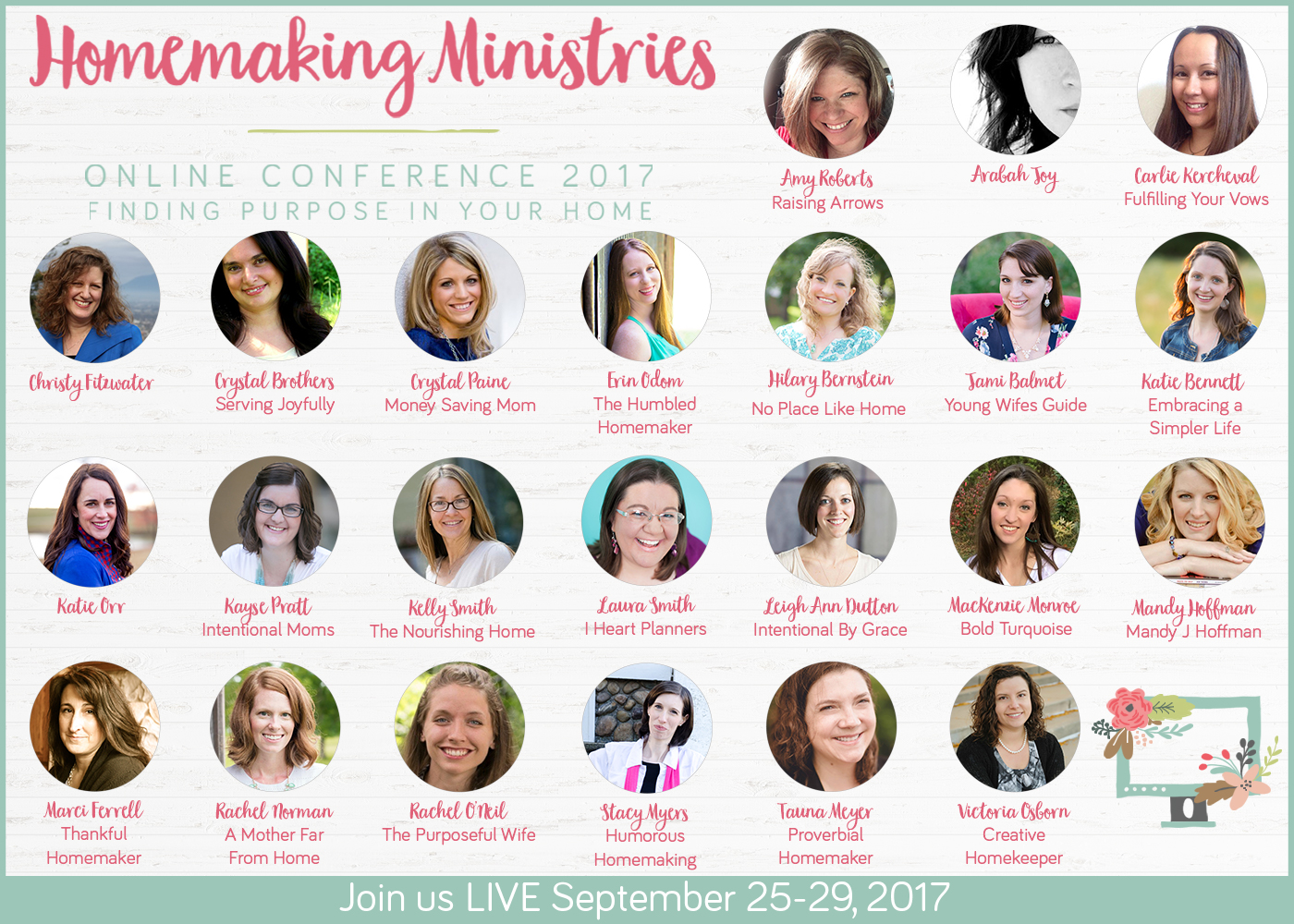 How the conference works:
I know many of you have been with us every year of our conference (YAY!!) but some of you are new. So here's how our conference works.
September 25 – 29th
The live portion of the conference will be the last week of September. On the 24th we will be holding our famous pajama kick off party in the private Facebook group which is a really fun party with a bunch of giveaways, live video, and hanging out. It's the perfect way to kick off an amazing week.
Then each day that week, new sessions will go live throughout the day. You can jump in and participate in one, two, all, or none of the sessions depending on your busy schedule. In between the sessions we will have LIVE discussions and chats with the speakers for diving even deeper. The live portion of the conference is always a BLAST!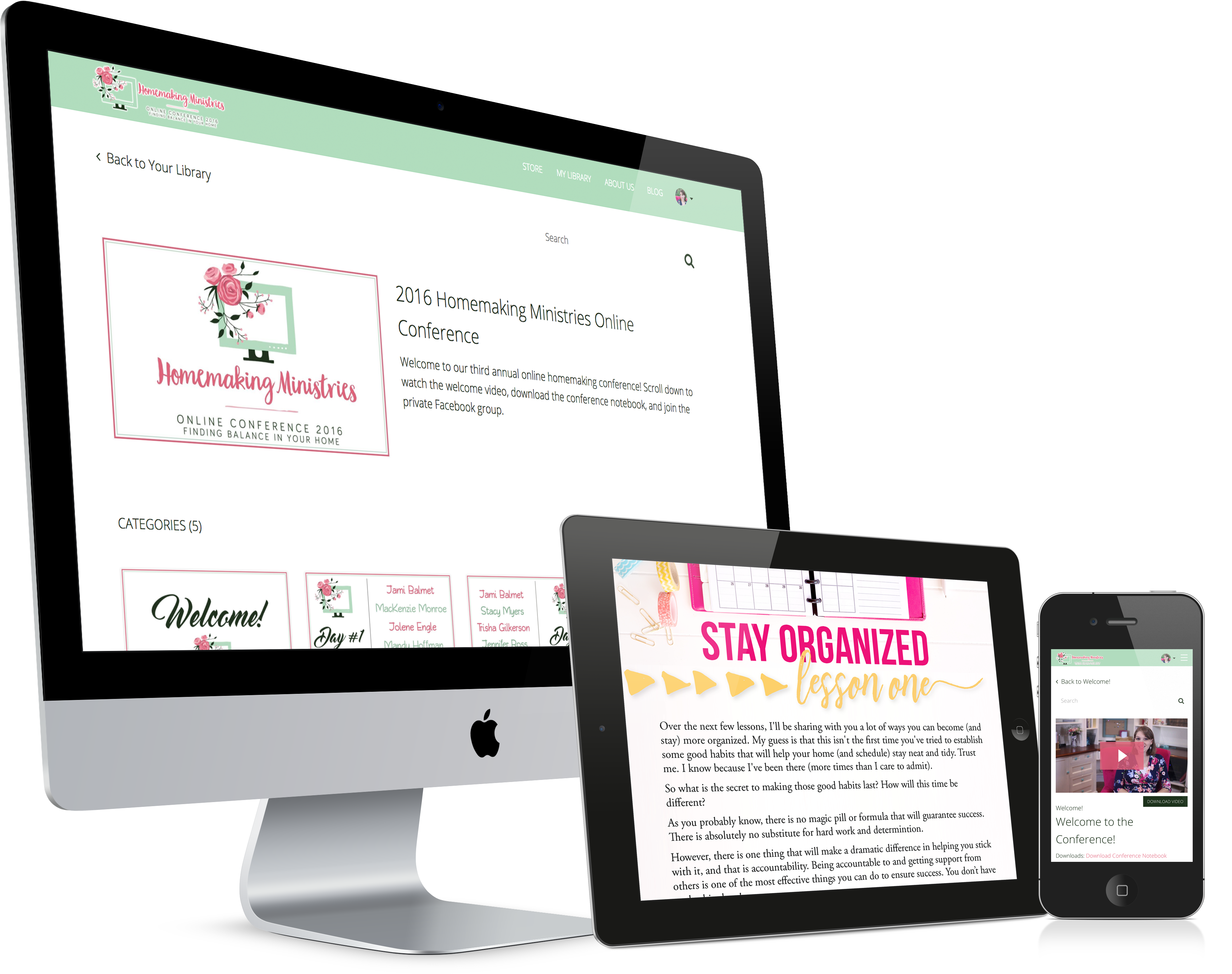 What if I can't attend live?
If you are going to be busy during that week, or you live in a time zone that doesn't work well, or you miss out on a few sessions here and there…no worries!
Once each session gets posted for the day, you can watch it anytime! We give you the option to stream the video from the website (on any device with internet), or download the video to watch offline, or download the much smaller audio file to listen later (this is a great option for those with slower internet).
So even if you can't watch one or any of the live sessions, no problem! Jump in anytime and watch when you can (even if that's in three months)!!
It's Fully Online
This means no arranging babysitting, no paying for a hotel, figuring our a flight, etc. You can watch from the comfort of your own home and at your own pace….it makes it so easy! 😉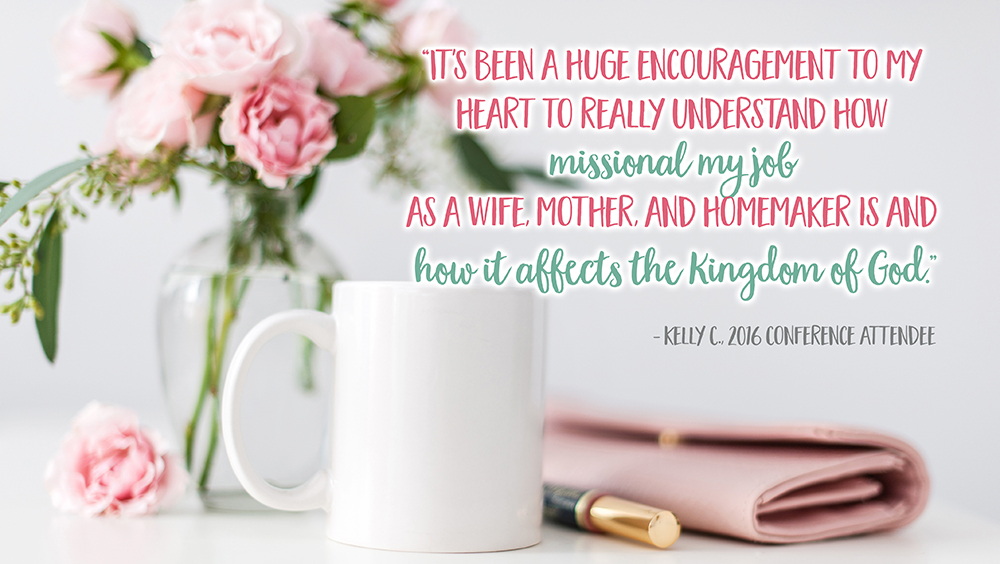 Ticket Pricing:
The regular price ticket is $59.95. By the time the conference starts, the tickets will be $59.95. But you have the chance right now to save $20 off a ticket price. Since it's so early, we have TWO early bird prices.
$49.95 if you purchase before August 31st
$39.95 if you purchase before July 31st
So if you snag a ticket before July 31st you will be able to save $20 off the total price. (We also offer a payment plan on the sales page if you need to spread it out a little).
Grab your ticket today for just $39.95! >>

Other fun bonuses:
If you've attended our conferences before, you know we always have some really fun bonuses throughout the conference. So right now, all I can reveal is that you will get access to the digital conference notebook as part of your ticket. AND I'll be revealing some awesome bonuses to all attendees in the coming weeks 😀 So hang tight…I've got some surprises coming your way!
I would love to have you join us for the 4th annual conference, it's going to be such an amazing time!! Please comment and let me know if you have any questions about the conference 😀