Baby steps to a healthier home – Hf #121
This is a topic that I am very passionate about and have been for the past 6 or 7 years. I think in our world today, it's very important to know what's in our food, our cleaners, and our beauty supplies.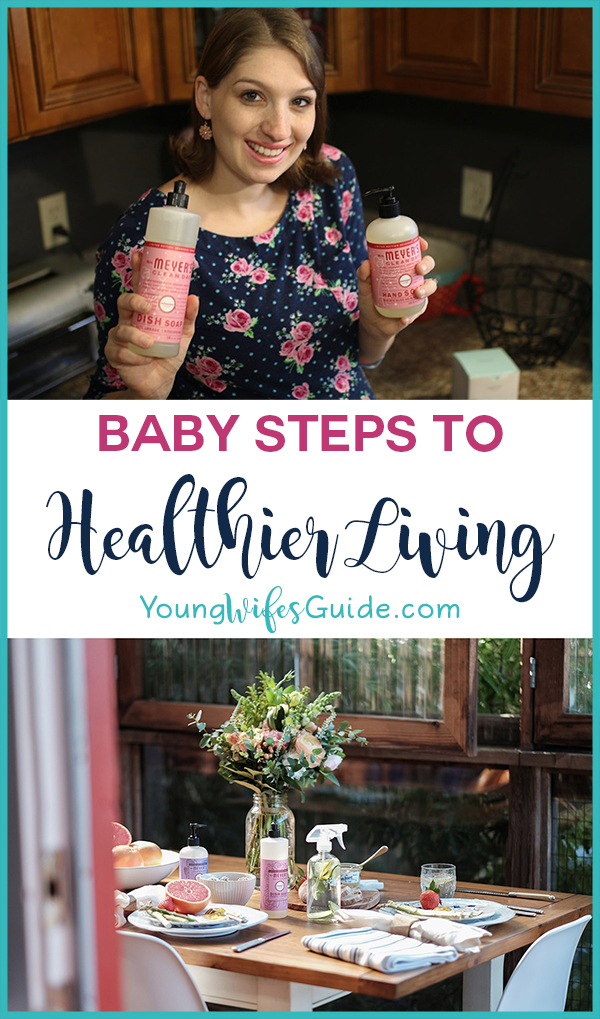 This is obviously a huge topic, but I've been wanting to do a talk on this for a while. We've been chatting a lot lately about healthier eating, so I wanted to switch gears a bit and talk about the other areas of having a healthy home. Listen in here:
Listen to the Podcast:

We also recorded this blog post as an audio podcast. If you want to listen in instead of reading, click play below or do a combination of both

And don't forget to subscribe to the podcast in iTunes.

Right click here and save-as to download this episode to your computer.
I started getting interested in more natural things before we got pregnant with our first set of twins. I was starting to see more articles and things about toxins and began doing a little research.
Then when I got pregnant with our first baby (which turned out to be twins), I really started investigating things. Suddenly, I wasn't just eating for one, I was eating for three!! Suddenly, the things I was ingesting and putting near my body were more important.
Then of course the babies came and I wanted to know even more: What about laundry detergent? Do they need baby lotion? What's a healthy way to deal with stomach pain and spitting up? And the list goes on and my healthy living journey began…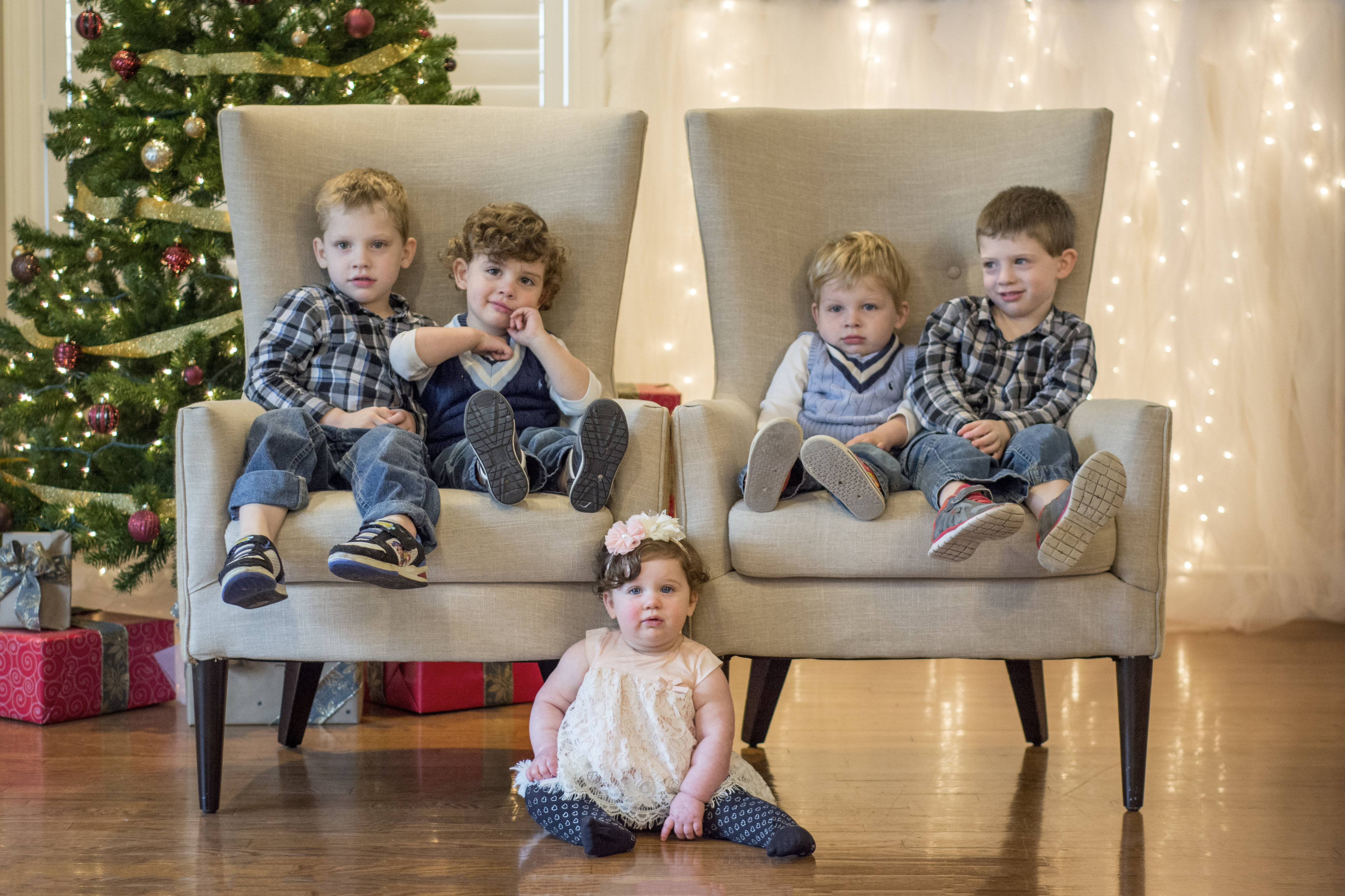 Of course it's been a long journey and I've learned a lot along the way! So today I wanted to share some of what I've learned. And my favorite resources for healthy living (PLEASE leave your favorites in the comments below)!
Start off Slooooooow
When working on our health, or switching to natural cleaners, it can easy to want to jump in with both feet! When I first started realizing how dangerous all of my go-to cleaning products were, my temptation was to throw it all out and go out and buy everything new.
The problem? I didn't have the time to research all those new products and most importantly, I didn't have the money!! So as I would run out of one item, I would replace it with a natural option and so on.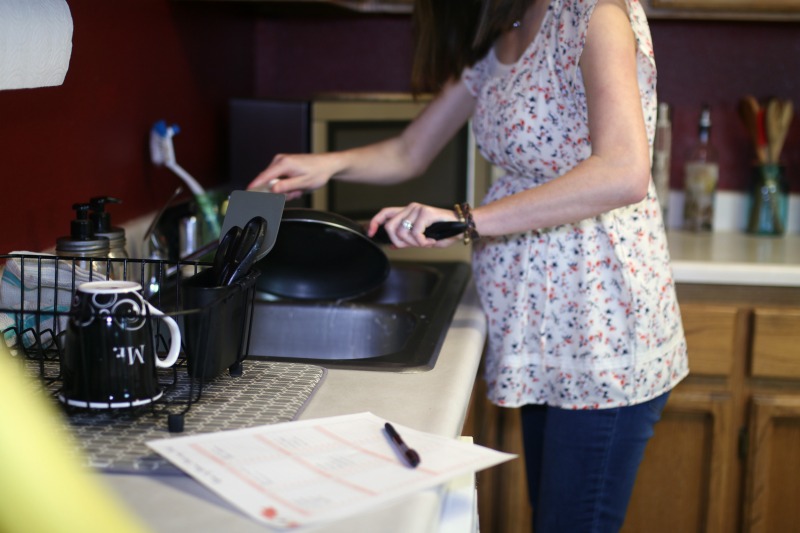 So start out slow, don't get overwhelmed! Pick one product, or one item at a time and slowly start replacing things.
HELPFUL HINT: Use EWG's Skin Deep database (for cosmetics) and their healthy living database (for cleaning supplies) or download their app to make it easy! You can look up all your household products and get an individual safety rating for each! Our family personally tries to stay at about 3 or 4 and under depending on the reason for the rating.
It doesn't have to cost a ton to switch to healthier options!
I used to think that "healthy" and "natural" was synonymous with "expensive" and "costs too much"! But that's simply not true.
YES, there are some overly expensive items and companies out there. And YES, I think it is worth it sometimes to spend more on quality items (deodorant has often fallen into this category for me). But many other items tend to be a lot less expensive than the alternatives!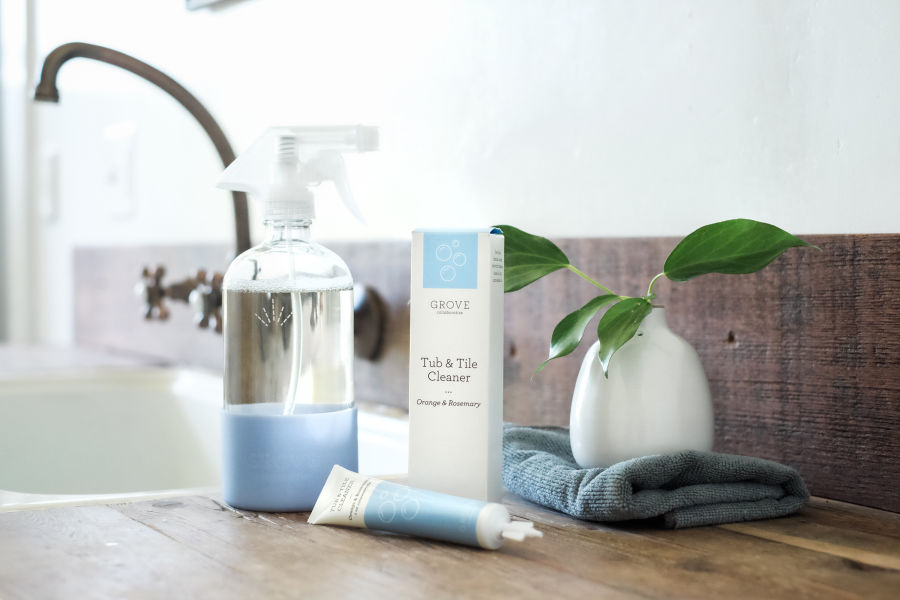 For example, I've been using Grove's concentrated kit which is simple, easy, and very cost effective! They sell a 3 pack of their concentrates for $7.95!!! You get their glass cleaner, all-purpose cleaner, and tub and tile cleaner. You just have to add the concentrate to water and for less than $8 you have three fabulous natural cleaners that replace a ton!
They also sell each concentrate on it's own and glass bottles with colors that match. So I got their complete kit which contains all three concentrates, three glass bottles in the three colors, AND three microfiber clothes in the matching colors as well. This is currently sold out on Grove's website because one of the colored glass spray bottles is out, but I'm hoping it's coming back soon! You can get started with the concentrates and two glass bottles though, or use your own bottles!
In fact, it's often easier!
Like I just shared, switching to natural options often is much simpler. Instead of 12 different cleaners, you can switch to 3 very good natural cleaners that serve many purposes! It's been great to simplify!
A good example: If you are used to buying box after box of dryer sheets, you can replace these with a one time purchase of wool dryer balls. Not only are these a natural dryer sheet, they also cut down on drying time, AND you can put essential oils on the balls and then throw them in the wash for a natural scent on your clothes!
HINT: Our favorite scent for cutting out icky mold smell, is Plant Therapy's deodorizing blend essential oil(works great and smells great)! I put a few drops of this on my wool dryer balls. And because I always get asked this: Grove has a GREAT set of 3 wool dryer balls for only $15.95 (remember, you basically re-use these for life so it's a great one time investment).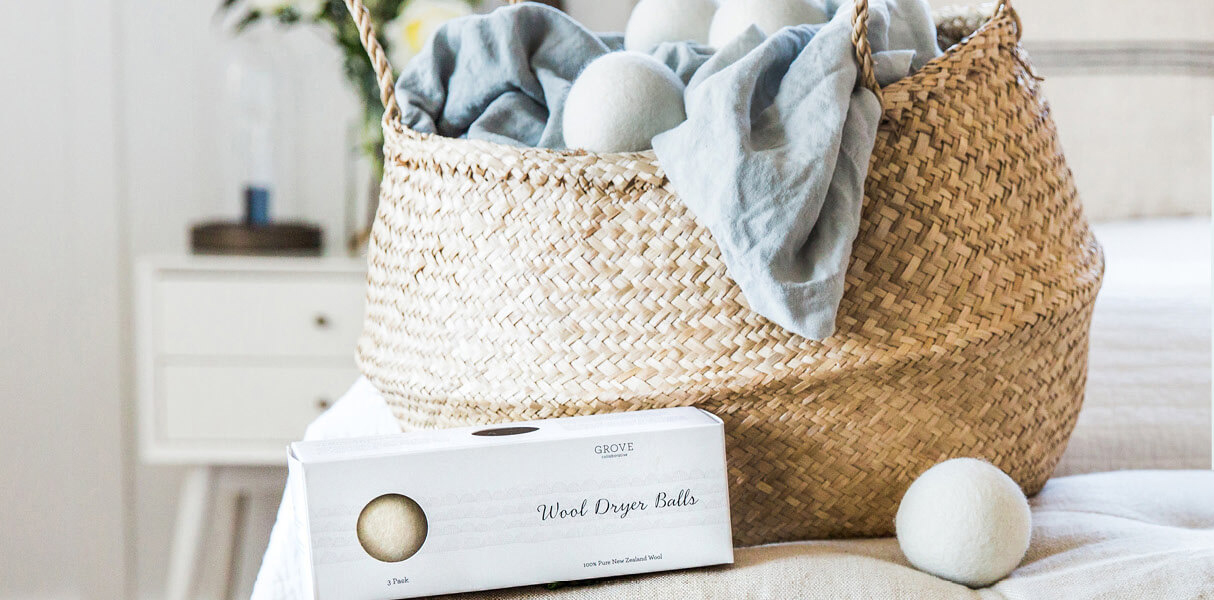 Where I Shop Online:
I pretty much exclusively shop for natural cleaning and household products online, it's just so much cheaper! But it's so nice now that you can often find healthier brands at your local stores in a pinch! This was not the case even 7-10 years ago! Here are my three favorite stores:
VitaCost -Vitamins & Supplements
Vitacost is a great and affordable source for good vitamins and supplements. They carry EVERYTHING so you definitely have to sift through to find the actual healthy items.
Some of my favorite items include:
Honest Company
Honest company is a brand I love, but more and more I've found replacement items from places like Grove. So I don't do orders with Honest very often anymore but my favorite items include:
You can order individual items from Honest but it's much more expensive. Or sign up for one of their "bundles" and get 5 items for $35 ($7 each)! Last summer I did a bundle order and got 5 of the spray sunscreens to last me the summer ? It was wonderful! PLUS you can get $10 OFF your first bundle order if you sign up through my link 😉
My newest favorite: Grove!
Grove has stolen my heart in the last 2 years or so. I used to do almost all of my shopping on Vitacost but more and more my natural cleaning and household products have gone to Grove!
They are super selective about the brands and products that they work with, and as a result, their selection is carefully hand curated and very affordable. You have to be signed in to see specific products, so after you create an account, just search for these names 😉
To get a free Spring cleaning kit: sign up for a new Grove account and get a free spring cleaning kit!! All you have to do is do a $20 order (which isn't hard) and then you will get free shipping, a FREE VIP trial account, and the cleaning kit for free! Here are a few ideas to order:
Real Simple Brand (granite counter top cleaner & washing machine cleaner (I just started using this one)!
ApotheCare Booster shampoo and conditioner (I'm currently obsessed with these for me!!)
Any of the Zarabees products for the kids (especially during sick season)
Yes to Carrots Shampoo and conditioner (for the whole family)
Method daily wood cleaner
Seventh Generation (dish soap and dishwasher gel in particular)
Schmidt's deodorant!!
ANYTHING Grove brand (wool dryer balls, the concentrated cleaners, healthy candles, hand lotion, etc)
And I just ordered a set of Aunt Fannie's pest control cleaners! I got the ant remedy and all purpose pest remedy that I should get today. I can't wait to try them out – right in time for ant and spider season! There are a lot of other items I love but I'll leave that here for now! ?
This is a photo I took in October 2016 as I was falling in love with Grove with that year. I'm even more in love today ?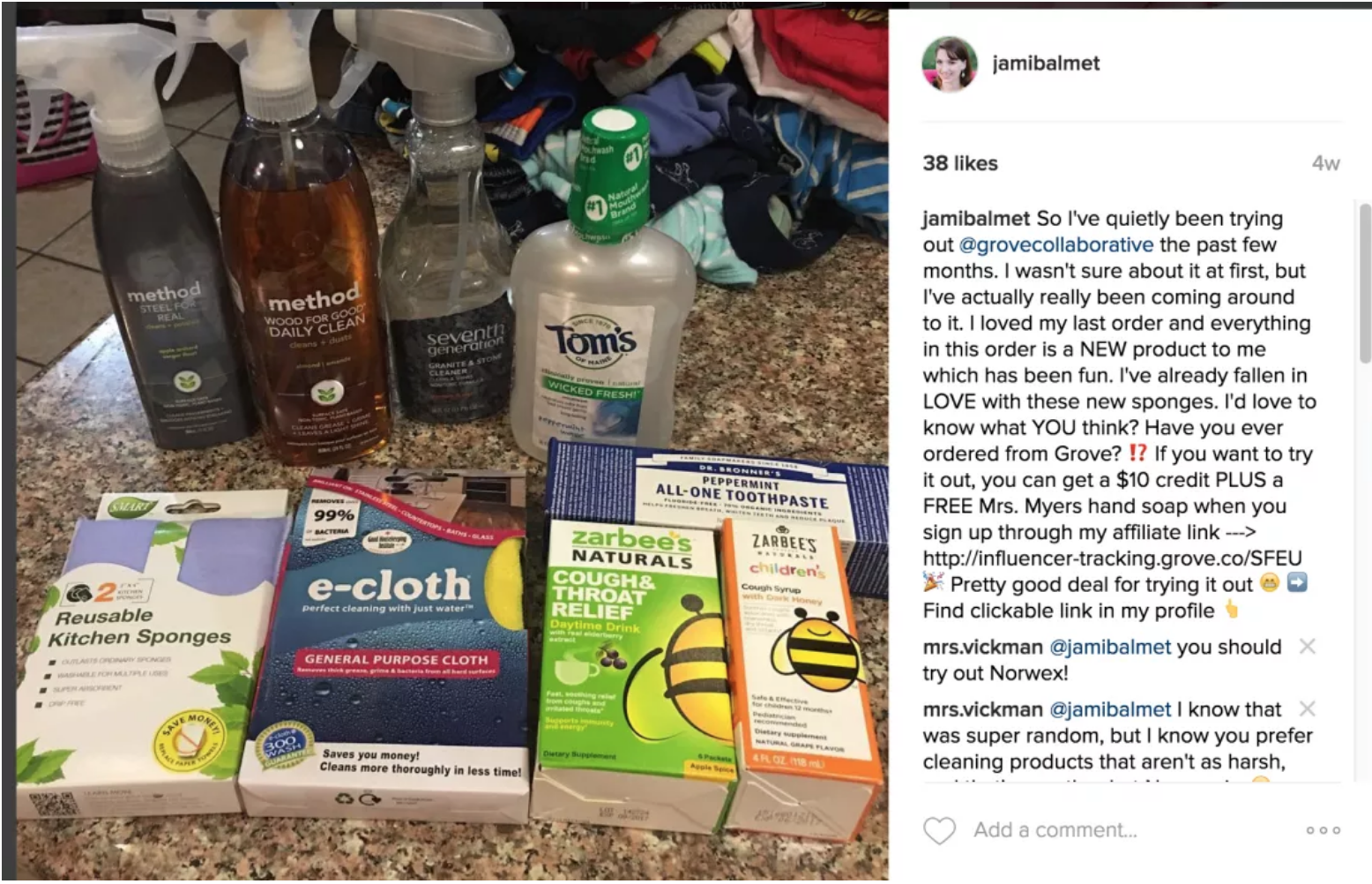 FREE Mrs. Meyers Cleaning Kit!
For all of my listeners, Grove is offering a wonderful Spring cleaning kit for FREE! All you have to do is check out with $20 in your cart (see all of my amazing suggestions above) and your order ships for FREE with your $20 order PLUS the spring cleaning kit.
If you are wanting to try out Grove or you just want to take your first baby steps to healthier living, then this is an awesome deal! Here's what you will get:
Free Mrs. Meyer's Hand Soap

Free Mrs. Meyer's Dish Soap

Free Mrs. Meyer's Multi-Surface Spray

Free Grove Walnut Scrubber Sponges
Sign up for your FREE spring cleaning kit here!