Cultivating Gratitude in Everyday Life – Hf #143
Last week, I interviewed Mary K. Mohler all about growing in gratitude and how to live this out in everyday life. The discussion was based on her new book Growing in Gratitude. As I've been reading through her book and meditating upon the interview with her, I've resolved to change some things in my own life when it comes to gratitude.
Listen to the Podcast:

We also recorded this blog post as an audio podcast. If you want to listen in instead of reading, click play below or do a combination of both

And don't forget to subscribe to the podcast in iTunes.

Right click here and save-as to download this episode to your computer.
Cultivating Gratitude in Everyday Life
1) Gratitude in Difficult Times
This is perhaps the hardest time to cultivate gratitude in our lives. I know there have been difficult times and times of grieving where it can hard to know how to turn my heart to thanksgiving. But I know that even in those difficult times, God is calling me to praise His name and give thanks.
"Rejoice always, pray without ceasing, give thanks in all circumstances; for this is the will of God in Christ Jesus for you." – 1 Thessalonians 5:16-18

"I love spring flowers. They are some of the most beautiful parts of God's creation. If money was no object, I would place vases filled with multi-colored bouquets all over the house. Roses are among the most beautiful and fragrant. We have no problem thanking the Lord for the beauty of every rose he allows us to enjoy, each one delicately created by our Creator in vibrant color. Yet I cannot recall even one time when I thanked the Lord for placing sharp thorns along the stems of those beautiful flowers, and I'm guessing you can't either. There is nothing beautiful about those thorns, yet they are not there by accident. God chose to place them there—probably to protect the blooms from animals who may want to eat them." – Growing in Gratitude, Chapter 7.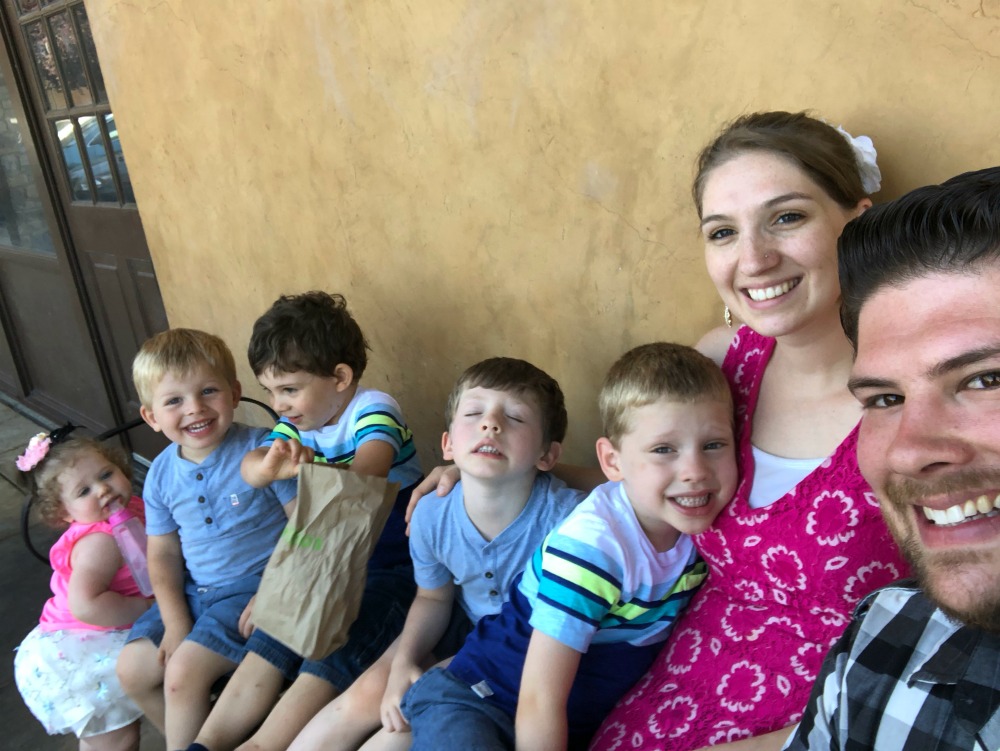 She goes on to quote:
"My God, I have never thanked thee for my thorns. I have thanked thee a thousand times for my roses, but never once for my thorns. Teach me the glory of the cross I bear; teach me the value of my thorns. Show me that I have climbed closer to thee along the path of pain. Show me that, through my tears, the colors of your rainbow look much more brilliant.'

How stunning it is for a blind man to speak of the brilliant colors of the rainbow! Oh that we would learn to thank the Lord for our suffering in specific ways as Matheson did. He asked the Lord to teach him four things: the glory of the cross he bore, the value of the thorns, the closeness to the Lord they brought him, and the brilliance of the Lord in the process. Perhaps this would be a good exercise for us as we test our sincerity to grow in gratitude."
And finally Mary sums up this chapter by saying,
"This leads us to believe there must be a value in the thorn because, otherwise, God would not allow it to exist. He makes no mistakes. He is never mean-spirited or unkind. He sent his only Son to purchase our redemption. We are his! So, as Spurgeon wisely said, we go with that. We trust the heart of our all-knowing, all-loving, all-powerful God even when we don't understand his purposes. We must trust him and keep praying, even with groans."
Recognizing that the "thorn" may have nothing to do with me except for God's Glory.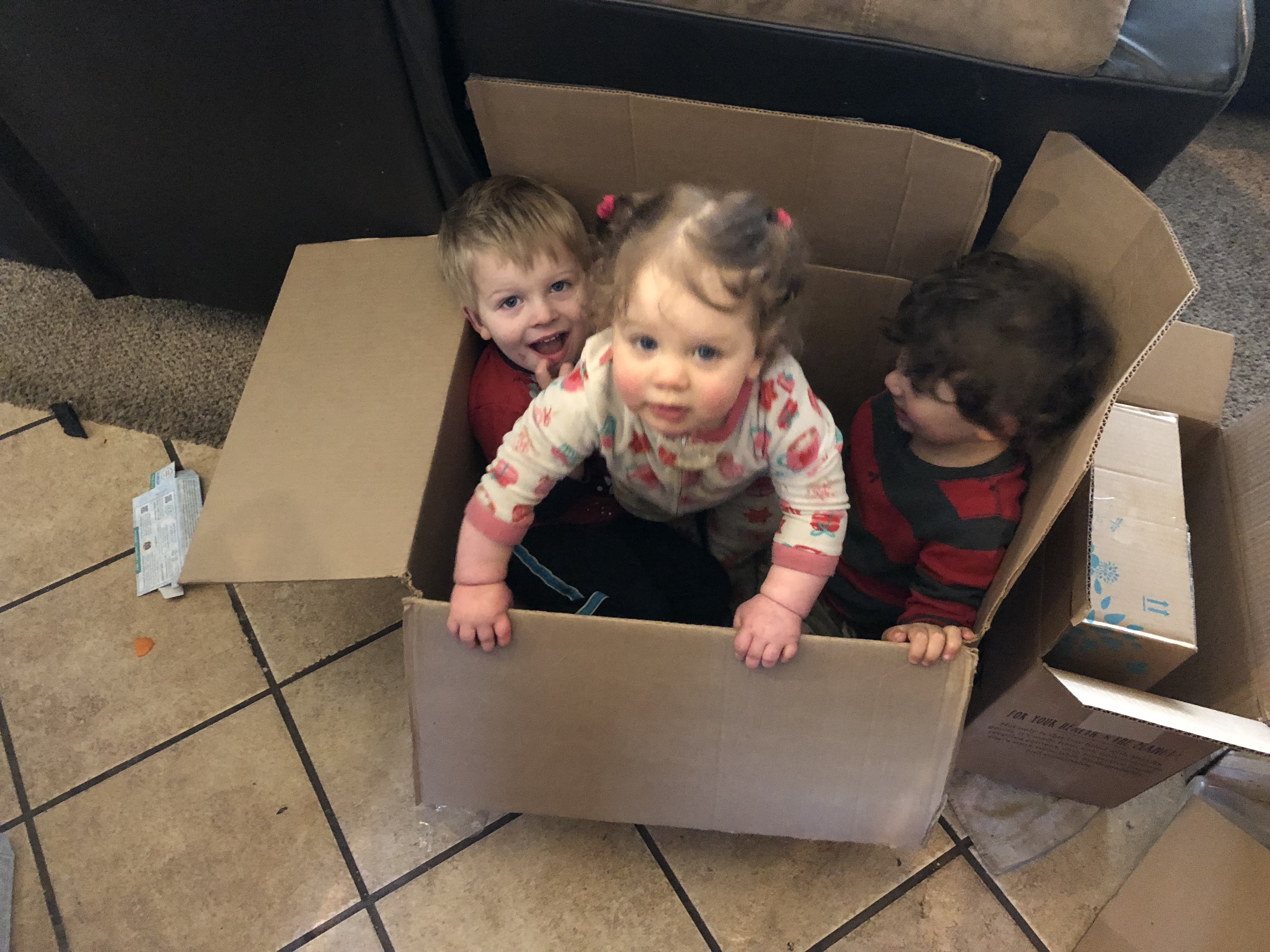 2) Expressing gratitude to my husband (and kids) more
This has been a growing conviction in my heart lately. We've had some battle of wills in our house lately with some disciplining and discipling we've been doing with the kids. This of course leaves me feeling discouraged, tired, and yelling some days. This also can cause Jason and I to be exasperated with each other.
I've also been dealing with chronic fatigue and some other health issues and when mama is tired and cranky, everyone is cranky. So I think God has been working on my heart a lot in this lately and as usual, I'm far too slow to respond. So God convicted me once again reading this book that I need to express more gratitude mainly to Jason but also to the kids.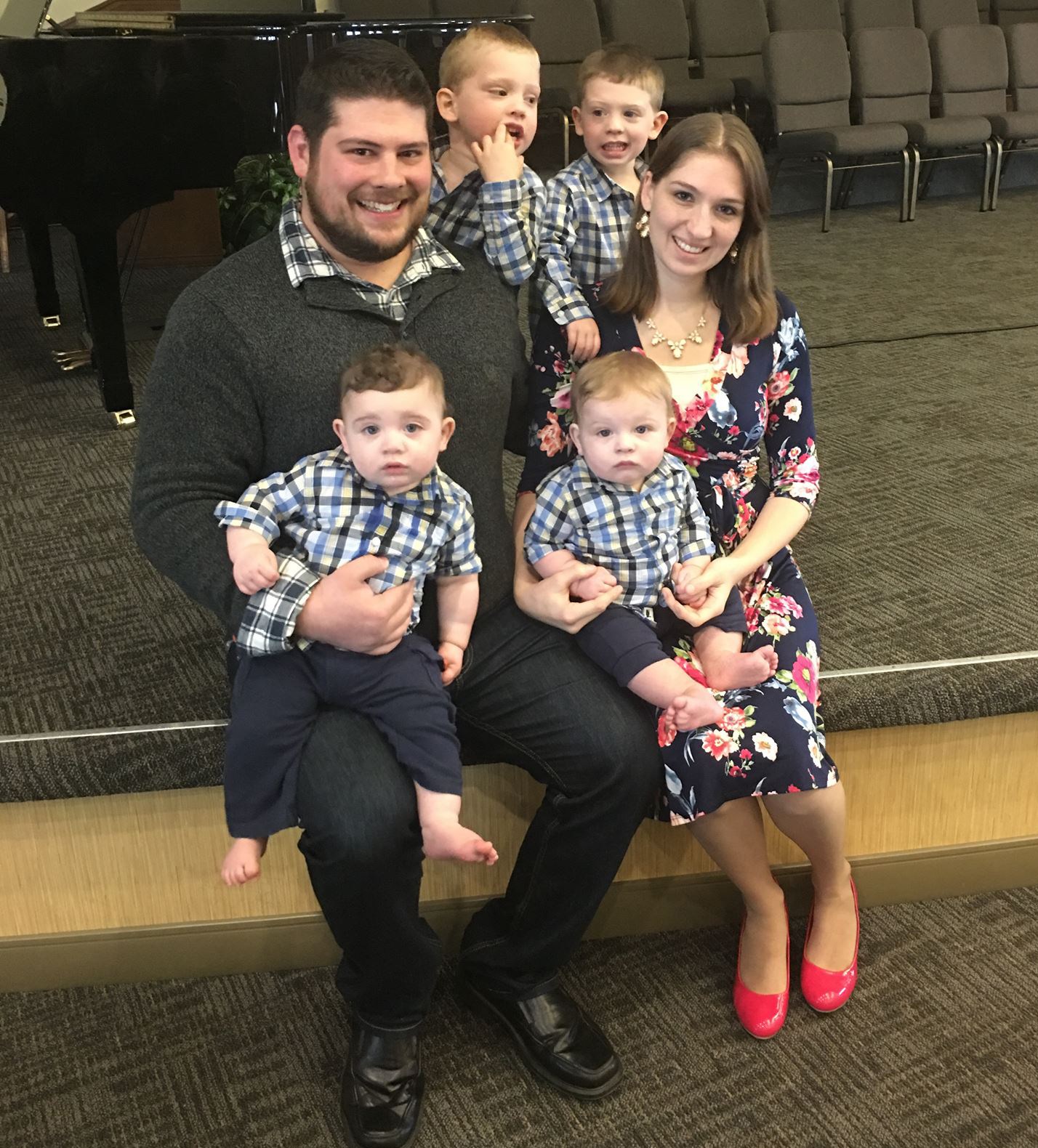 Mary shares, "As Christians, we do not want to view gratitude as a burden. We seek to gladly model it as a genuine act of caring for our fellow humans." Honestly, this is a lot easier to do in public and around other people than in the privacy of our own home and I want to work on correcting that right now!
"Let your reasonableness be known to everyone. The Lord is at hand" – Philippians 4:5
I don't struggle with this with friends, neighbors, strangers, or extended family nearly as much. So it's been convicting to realize that I am not extending this same grace and gratitude to my own family.
"Our first priority should be meeting the needs of those whom the Lord has given us in our families. How bizarre it would be if we were concerned about thanking friends and even strangers for kindnesses but we failed to show consistent gratitude to our families. Sadly, we can sometimes speak to loved ones in ways that we would never speak to strangers. May we be mindful of correcting this."
3) Sharing Christ with the world by visibly/audibly being thankful
"People who do not love Jesus certainly talk and write about gratitude. Some of the most gracious people you know may be unbelievers who intentionally find ways to show appreciation. But their basis for doing so is not grounded in thankfulness for the Lord's kindnesses. We are glad to receive gratitude from all, but realize it is not necessarily the norm for unbelievers—and this goes back for centuries. The ancient Roman philosopher, Tacitus, is quoted as saying: 'Men are more ready to repay an injury than a benefit because gratitude is a burden and revenge is a pleasure.' Do you think this is true? By human nature, do we take pleasure in getting even for a perceived wrong? Do we view showing gratitude as a burden? When we watch many people on the street, we can see it's true even in simple things. If you cut in front of someone in traffic, you can be almost certain you will hear the sound of the horn or see an angry gesture. But if you hold the door open for someone, or allow a car to change lanes ahead of you, it is not at all certain that your kindness will be acknowledged.

As Christians, we do not want to view gratitude as a burden. We seek to gladly model it as a genuine act of caring for our fellow humans."
We can be a light for Christ in how we respond to others and how we express gratitude. May we never be too timid to thank the Lord in public and praise His name!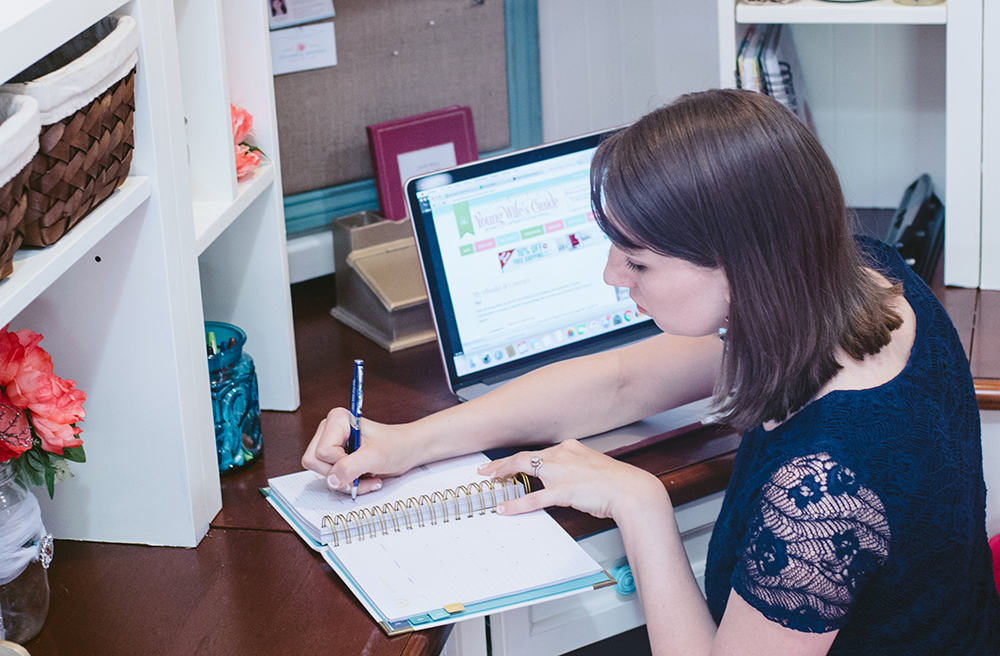 4) Written thanks
"While we are on the subject of being practical in our gratitude toward others, what about thanks expressed in writing? Many in our modern society have concluded that thank-you notes are simply old-fashioned and unnecessary. I once had a student who told me how she was conflicted about this. She was overwhelmed by the generous wedding gifts she and her husband received and wanted to write notes to express gratitude. But her husband insisted this would be a waste of time and money. They had registered for the gifts, so the givers already knew that they liked the purchased items. Why should they write notes to convince them, he reasoned? He missed the point entirely. The givers were under no obligation to purchase anything for this couple. They were not entitled to what they listed on a registry. It was an act of kindness for the giver to spend time and money in the presentation of a gift of any kind. The wife was entirely right in wanting to send a thankful response. Ditto for any gift, home-cooked meal, provision of a guest room, or a host of other thoughtful gestures. Let's aspire to be people who encourage others with our gratitude."
5) Being an "encourager" to those in my life
This goes hand in hand with everything we've talked about today, especially in being more grace giving and thankful to my family. Mary shares:
"How we cherish those whom the Lord has placed in our lives who seem to always have a word of encouragement for us just when we need it."
Always eager and ready to give encouragement and express gratitude – rather than being negative and quick to express criticism.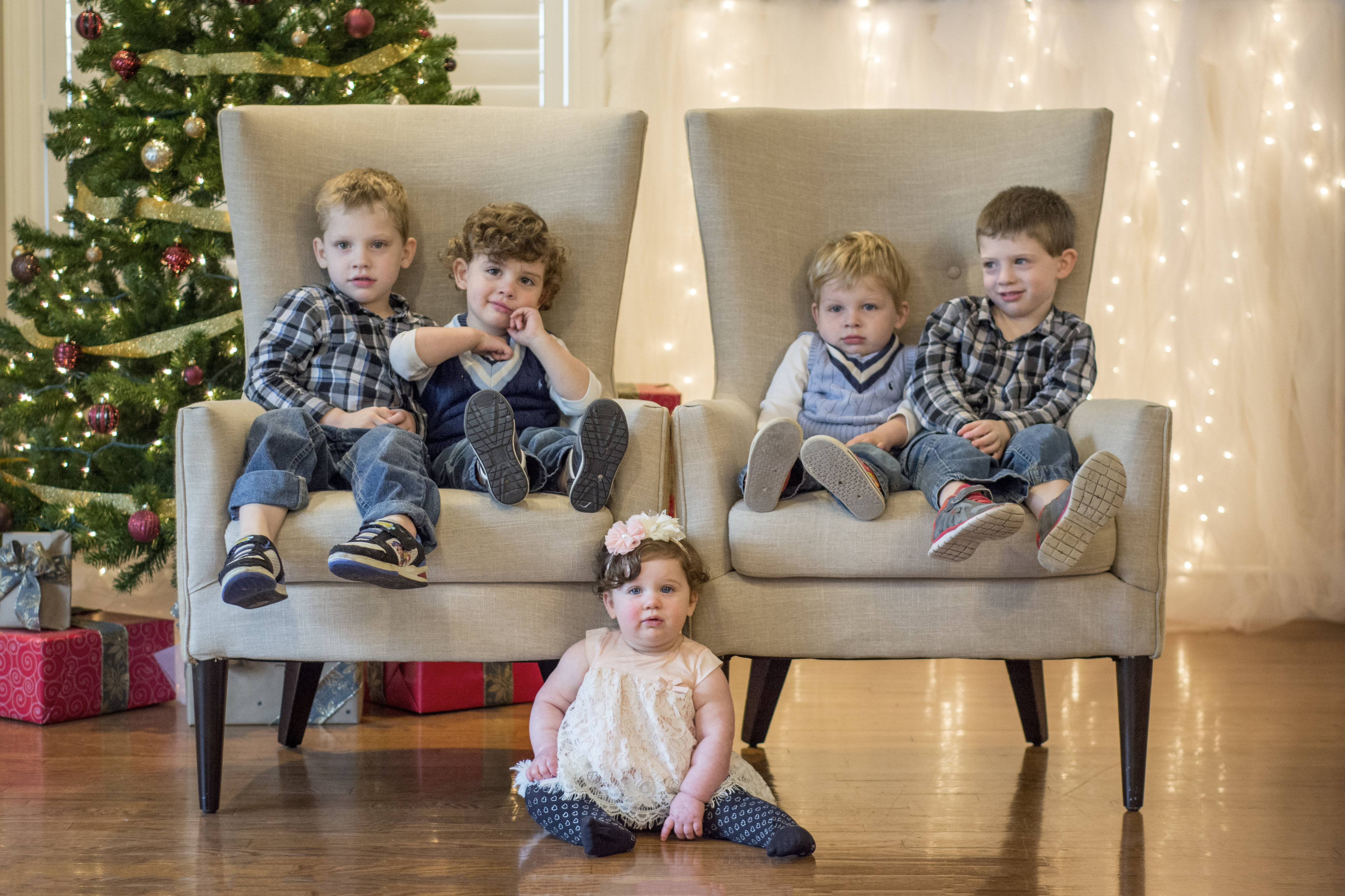 6) Choosing Thankfulness…not complaining
"But let us be honest: some believers are rarely thankful and perpetually cranky! They are so quick to be offended. When you jostle them, anything but gratitude spills out. And if truth be told, sometimes those believers are us. On the other hand, we all know believers who have walked through rough circumstances for much of their lives, yet when asked how they are faring, they say with a smile, "I'm better than I deserve!" Which of those believers knows more joy? Which displays Christ? Which glorifies God? We may find developing an attitude of gratitude hard to do, but we can surely see that it is a wonderfully attractive way to live."