Cultivating a Lifegiving Family with Sally Clarkson – Hf #98
I had the privilege of interviewing Sally Clarkson this week for my podcast. Sally joined me to chat about how we can cultivate a life-giving family revolving around meal times and making special memories!
I was so glad to get to sit down with Sally, chat about these topics, and ask her my own questions about overwhelm and implementing all these new ideas.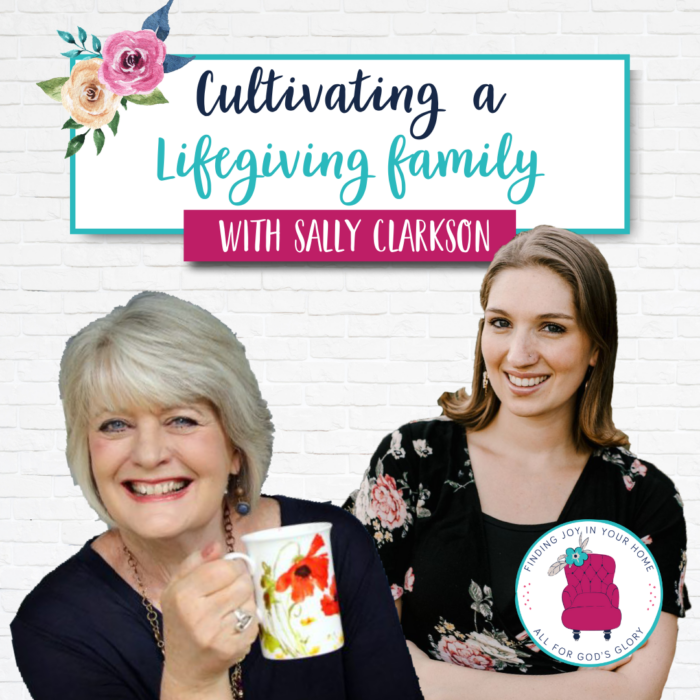 Listen to the Podcast:

We also recorded this blog post as an audio podcast. If you want to listen in instead of reading, click play below or do a combination of both 

And don't forget to subscribe to the podcast in iTunes.

Right click here and save-as to download this episode to your computer.
Sally just came out with her latest book, The LifeGiving Table. I read it in just a few days, I loved it, and I walked away with a few questions about how to best implement the ideas for someone like me who is utterly overwhelmed with young kids in the house.
So if you have some questions about how these concepts apply to seasons of life that are crazy, no worries, we are going to cover that! So listen to the podcast episode above.
Want to read her newest book?
You can find her book on Amazon
You can find her book on Christian Book
OR get it for FREE with a trial membership on Audible (see below)
I love listening to her books as audiobooks because so much of what she shares is story based. So they are great books to listen to out loud. If you've been wanting to get her new book, then I highly recommend you sign up for a FREE 30 day trial of Audible and you will get TWO FREE audiobooks of your choice.
My two favorite Sally Clarkson books so far are The Lifegiving Table and Own Your Life, both of which you can use your two free credits on. Then just make sure to cancel in those first 30 days if you don't want to continue your membership (although Jason and I have had an audible membership for years and LOVE IT)! Even if you cancel your membership, you will get to keep those two free books…you own them!
You can sign up for your FREE trial here!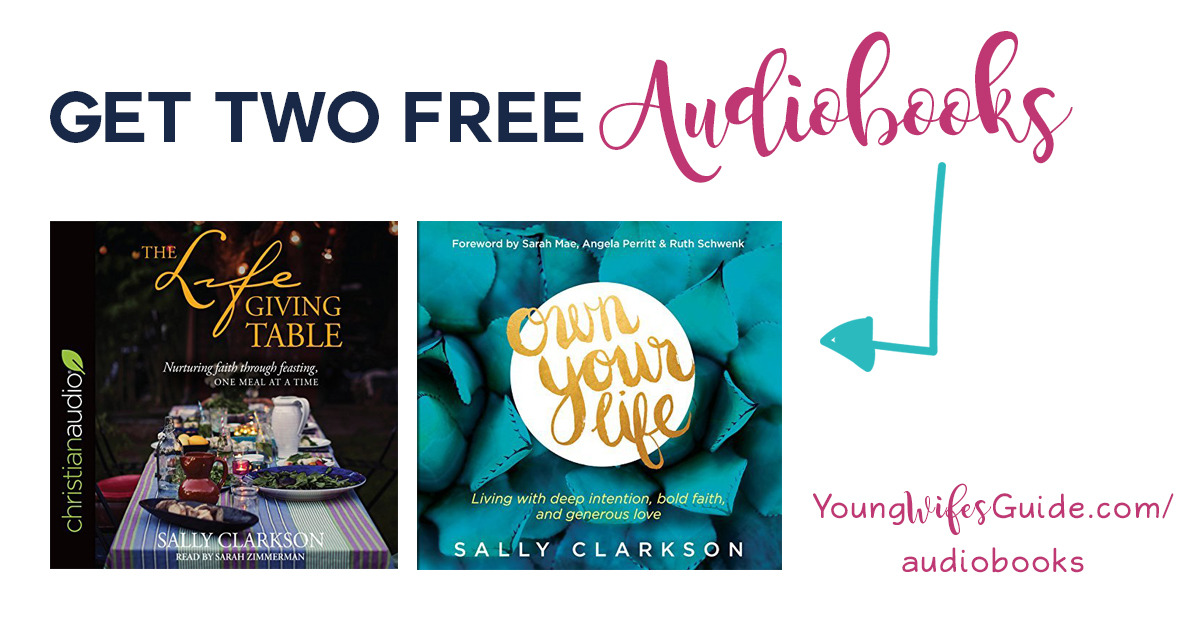 2018 Devotional Planner
I am so excited to share a brand new sponsor to the podcast, Anchored Press!! They sell devotional planners and a quiet time journal. I've been chatting with the owner, Deana and I love that we both have the same heart for encouraging women to dig into God's Word!
Deana sent me two of her devotional planners – a weekly layout and a daily layout and I am in LOVE!! The pink one in this picture is the daily format and it just so happens to match my blog colors which makes me love it even more!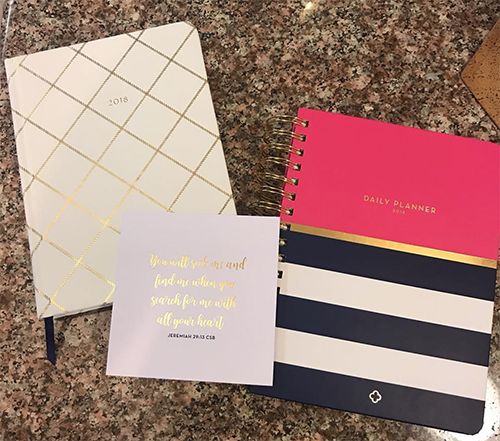 One of the really special things about the planners is that there are devotionals sprinkled throughout. So not only are you doing your weekly planning – but you are also focusing on Christ along the way! (My sister loved these ones so much that she is using the daily one for 2018! She's very excited!!)
Deana is offering you guys a super special offer (you will WANT to take advantage of this)! When you purchase a 2018 devotional planner from Anchored Press, you will her Quiet Time Journal for FREE!!
All you have to do is add both items to your cart and then use coupon code: YOUNGWIFESGUIDE at checkout and you will get the $19 quiet time journal for FREE. (and you guys – this isn't a digital item, this is the physical printed quiet time journal!)
Find out more about their devotional planners here!