Finances, family, and how to struggle well with Erin Odom – Hf #120
I have a wonderful guest on the show today. It's Erin Odom from The Humbled Homemaker! I've known Erin now for almost 7 years. We've walked through having several babies at the same time, I've watched as her family has struggled to make ends meat, and I've celebrated as she authored two fabulous books.
The road has not always been easy for Erin and her family, especially when it comes to finances. And I am delighted to have Erin with us today as she shares some of the struggle their family has had when it comes to finances and what she has learned in the process.
Listen to the Podcast:

We also recorded this blog post as an audio podcast. If you want to listen in instead of reading, click play below or do a combination of both

And don't forget to subscribe to the podcast in iTunes.

Right click here and save-as to download this episode to your computer.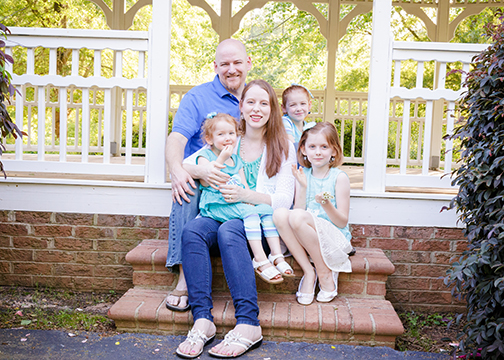 Links & Resources Mentioned in Today's Episode:
Meal Planning Help:
I am really excited to share with you the sponsor of today's podcast episode: PrepDish! If you ever feel like you wish you had a little help in your meal planning, then I highly encourage you to check out PrepDish. They offer gluten-free meal plans and paleo meal plans.
But you don't have to eat a gluten-free or paleo diet in order to take advantage of all that PrepDish has to offer! In fact, almost half of their customers don't eat those diets. The meals are healthy and non-processed and work well for anyone who is trying to eat a healthy diet. And PrepDish is offering a super special TWO week free trail when you sign up through this link (how awesome!!)
When you sign up, you'll receive an email every week with a grocery list and instructions for prepping your meals ahead of time. After only 1-3 hours of prepping on the weekend, you'll have all of your meals ready for the entire week. I absolutely love how easy they make it.