How to Give Gifts that Matter This Christmas
By Contributing Writer, Katie Bennett.
Christmas is SUCH an exciting time of year for so many reasons! And a wonderful part of that excitement is our Christmas tradition of giving and receiving gifts from one another.
However, we can easily get so caught up in the "stuff" of gift-giving that we forget to choose gifts with meaning. We settle for the gadget near the check out line for the cousin we hardly know. And therein, Christmas becomes a bit emptier, a bit less fulfilling, a bit more obligatory and a bit more commercial.
So, how do we give gifts well at Christmastime? How do we give gifts that fulfill rather just thrill?
Gift giving is, after all, a good thing. Jesus modeled this by giving us His very self at Christmas. So why not follow His lead?
Instead of giving random what-nots, why not give gifts that include and reflect a piece of our heart? Our tangible presence? Our time?

This may mean hand-making gifts, or giving gifts that are relational or special. But one of my favorite things to give at Christmastime are gifts that that support impoverished people worldwide.
Gifts that Give Back
There is a human cost to the things we buy. We need to consider what we're supporting with the dollars we spend.
The truth is, our purchases have a moral consequence. So this Christmas, consider purchase gifts that give twice –gifts with a conscience.
I've compiled a few online shops where proceeds go not only to benefit tradesmen and women around the globe, they do so in the name of Jesus.
If you know of other similar causes, please let me know in the comments section.
Eternal Threads

In their own words, "Eternal Threads is dedicated to improving the lives of women and children most at risk of extreme poverty, trafficking and other forms of exploitation by providing sustainable livelihoods through income generating projects."
I love that. And their shop is filled with beautiful wares.
The Mercy Shop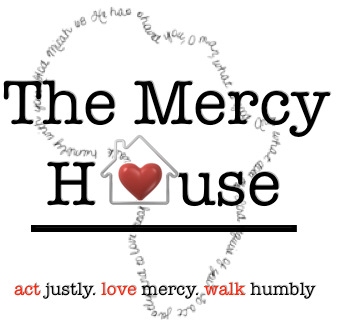 Mercy House is a maternity home for young needy, unwed mothers in a Kenyan slum. It is a ministry where mothers and babies are cared for and loved in the name of Jesus. Mercy Shop is an avenue to raise money for this ministry. These mothers learn skills and crafts that they use to support themselves and their children. You can buy the product they produce right here.
Fair Trade Friday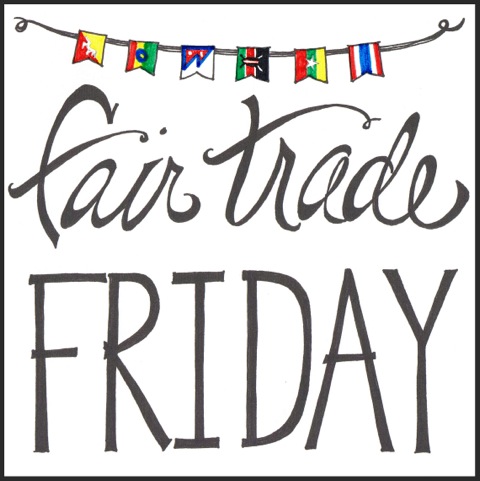 This is a monthly subscription program that supports artisans from around the world by marketing their products so they can earn a sustainable living.
Fair Trade Friday works with many Christian organizations worldwide to bring hope and employment to those in poverty.


I am currently a Fair Trade Friday member, and I love the sweet, handmade items I receive in a monthly package. They are not only a lot of fun, but move me to pray for the men, and mostly women who create them.
Gifts to Those in Need on Behalf of Another
World Vision
This website allows you to make a purchase for an impoverished person in a third world country in honor of another. World Vision sends you a card to give to the honoree explaining the gift. I was once given the gift of giving (how's that for a tongue twister?) two chickens to a family in Asia. It was a refreshing gift in the midst of all the Christmas bustle.
Living Water International
This organization allows you to purchase a "donation gift card," which can be given at Christmas. You specify the amount you'd like to give and, the then the recipient gets to log on to Living Water International's website and watch videos of water projects worldwide. They select to which projects your donation will be designated. This creates ownership for the recipient, which is just fun.
As the Christmas season approaches, take time to consider how you might make your gift-giving a bit more significant this year. You'll be glad you did!
What organizations do you know of that offer fair trade goods in the name of Jesus or do holiday honorary giving programs?