Defending Your Choice to be a Homemaker – Hf #131
Choosing to spend the bulk of our time, energy, and attention on our family and our home can be a very unpopular decision these days. I know there are people in my own life who don't understand the decision so when I got a question from a reader about this topic, I knew it was a good one to address.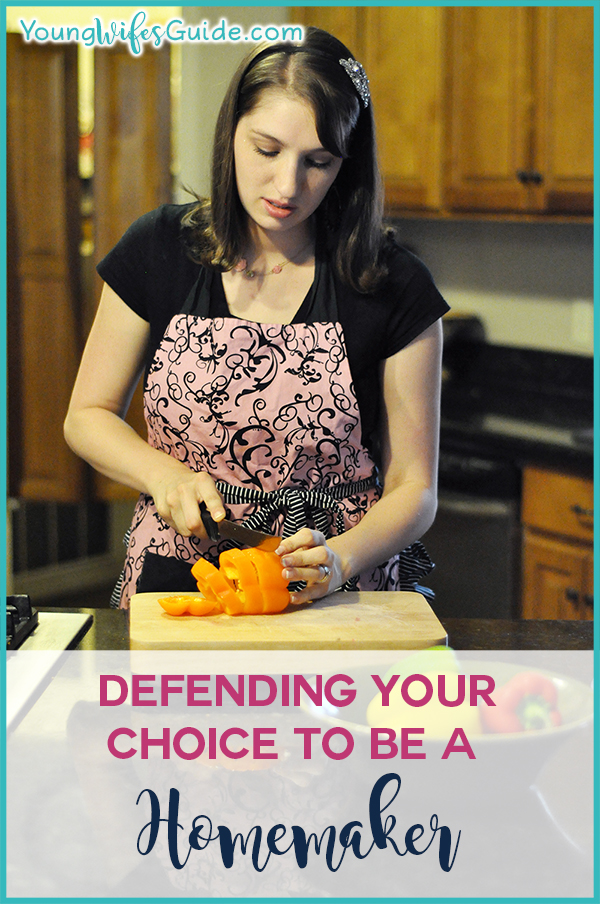 Listen to the Podcast:

We also recorded this blog post as an audio podcast. If you want to listen in instead of reading, click play below or do a combination of both

And don't forget to subscribe to the podcast in iTunes.

Right click here and save-as to download this episode to your computer.
Here's the question I got:
"Lately, I've struggling with something and I thought you may have insight. I'm getting several questions from my friends and other peers as to why I have chosen to stay home with my young children and become a homemaker. I graduated from a large Catholic university and I also have my masters from another Catholic university. My schooling was not inexpensive and I'm still paying off some loans. But after my husband and I had our first child, we decided the best use of my time was taking care of our home.

I have many people who question why I'm not working, why I got a masters degree if my objective was to stay home, or why I don't send my children to daycare and just hire a housekeeper for the home. I feel like my responses are being taken as a criticism of their choices. Have you come across this issue? How have you explained your choice – especially to those who choose differently – without people becoming defensive?"
Let's clear some things up first:
Let's talk about what it means to be a homemaker first.
Do I think that all women are called to be homemakers? Yes, I do. Does that mean every women will be married? No. Does it mean each couple will have children? No. Does that mean that all mothers must stay home full time with their kids? No. I think God has weaved us all with very different stories and circumstances, or even for short times.
What I do this means, is that our heart needs to be home with our family. If you are not married and don't have kids, there are still people you live with that you can love and serve. Are you a newly married wife without kids? You can bless your husband and show love by keeping the house and cooking.
And if you have kids and a family, then caring for them includes all of the nitty gritty mundane moments as well.
"Older women likewise are to be reverent in behavior, not slanderers or slaves to much wine. They are to teach what is good, and so train the young women to love their husbands and children, to be self-controlled, pure, working at home, kind, and submissive to their own husbands, that the word of God may not be reviled." – Titus 2: 3-5, ESV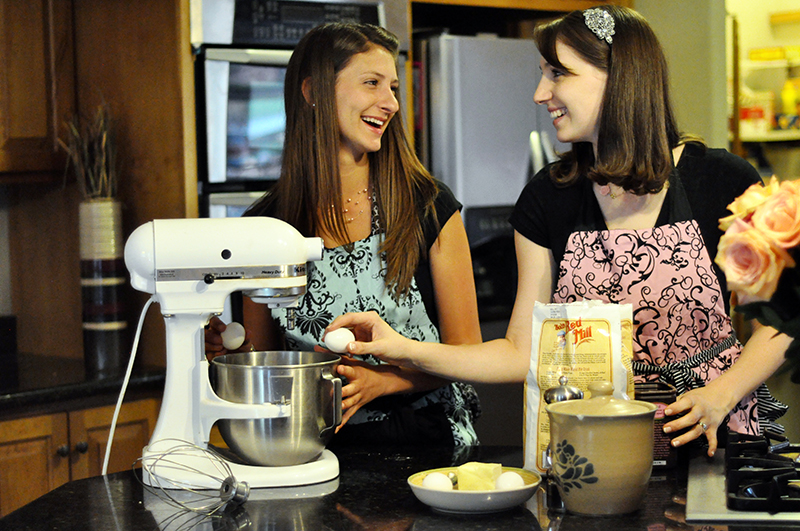 Homemaking is for all women
"Wherever you live, you are still a part of a household as defined by Scripture. You can still exercise dominion over your private sphere as a single woman. Consider that you shouldn't wait for marriage to learn basic household skills, like food preparation, laundry, and cleaning. There is nothing worse than waking up on the morning of a big meeting to find that you have run out of shampoo, or forgotten to pick up the dry cleaning, or left for hte office on an empty stomach because you ran out of food. Good household management is a characteristic of a godly woman.

You are not just called to manage your home for your own benefit, but Scripture also requires you to use your home for the benefit of others (1 Tim. 5:10 specifically, and also Rom. 12:13; Heb. 13:2). No matter your living arrangement, you can still invest in the lives that are nourished there – show hospitality to roommates, friends, neighbors, church friends, or extended family."- The Measure of Success
It's an unpopular calling…
This whole issue of being a homemaker and even working in our homes speaks to a much larger issues in our culture. The priorities we hold to as Christ followers goes strictly against what the world values. The world values wealth, and prestige, and power. It encourages you to climb the corporate ladder because that's simply what you do. And the world encourages you to look out for yourself first and foremost.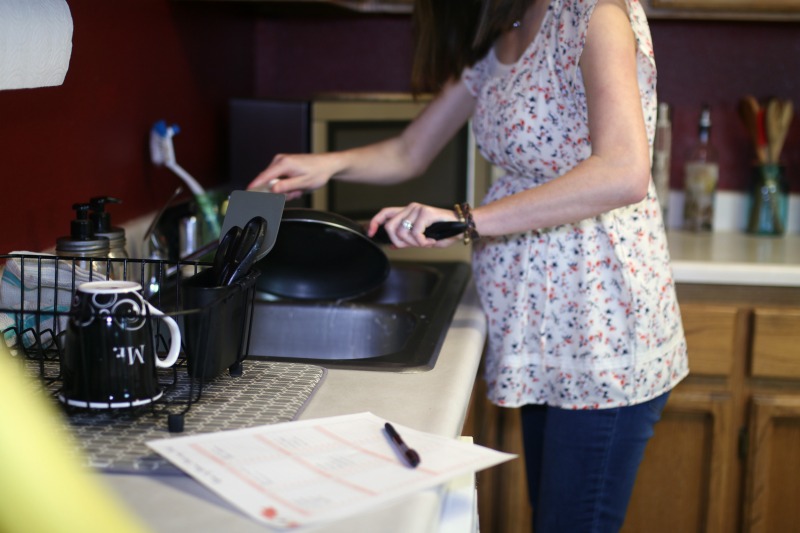 God on the other hand, asks us to lay those things all down. You may have a great job, you may get opportunities in life…but it's all for God's glory, not our own glory.
God asks us to use wealth for his purposes and to serve him, he asks us to point to HIS glory and away from our own, He wants us to spend our life in selfless service, and He excepts us to lay our life down for our neighbor. Or our family.
"This is my commandment, that you love one another as I have loved you.13 Greater love has no one than this, that someone lay down his life for his friends." – John 15:12-13, ESV
Do what God has called you to
So while I fully understand the struggle when someone doesn't understand your choices, you need to stay rooted in WHY you have chosen what you have. When you know what you've chosen the right thing for the season of life you are in, then it's easier to stick to that decision.
And I know it can be a struggle when you have a brain and you want to use it! It can feel so tough when you feel like you are "wasting" your mental energy on more poopy diapers and dishes. It can feel hard to justify your decision when you see others doing seemingly amazing things.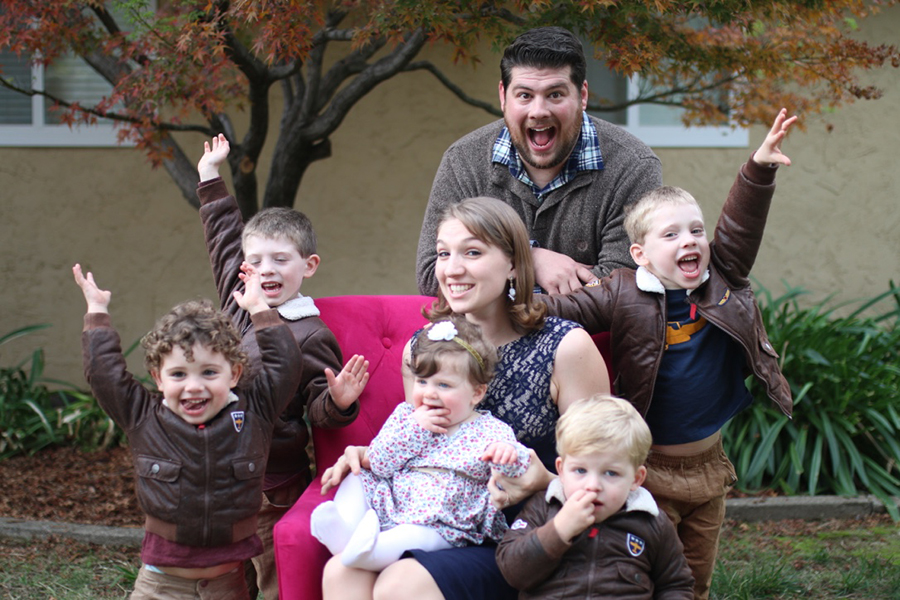 But we have to remember WHY we do all that we do. Remember, as Christians, we defined success very different than the world does. My life is a "success" when I submit myself to the Lord and bring glory to Him, even admist the tough days.
"In other words, if you do something to please other people, or because you fear their reaction, or because it makes you look better – or for any other reason than because you have faith that this decision or act pleases God and it is His provision for you – then you are sinning, plain and simple. Your ambitions are for something than God's glory.

This is really important. No matter your temperament, you will be tested in nearly every way possible in your future decisions. If you aren't grounded in this important biblical principle, you will flounder – either unable to make a decision or regretting one you made for all the wrong reasons. Be firmly anchored in this truth as you move forward in life, and you will be spared a lot of heartache." – The Measure of Success, pages 118-119
Four book recommendations: