Hf #33: Anxiety, Worry, and the Biblical Response
There is so much to constantly occupy our minds and our hearts with worry, anxiety, and stress these days. It seems like everywhere we turn, there is something new to worry about. It's hard sometimes to know what our reactions should be to this stress and anxiety.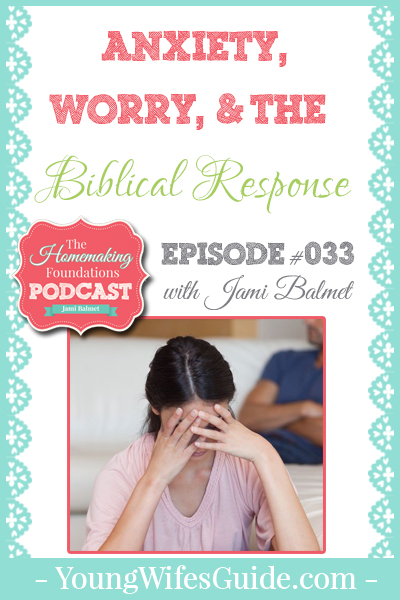 In today's episode we are going to take an honest look at what it means to have anxiety, worry, and stress and what we can do about it. I'm getting very personal in this episode and sharing about my own personal struggle with anxiety and how God taught me a very powerful lesson through it.
What should our Biblical response be when worry and anxiety seep into our life? Let's jump into the episode to find out:
Right click here and save-as to download this episode to your computer.
In This Episode, You Will Learn:
About my own personal struggle with anxiety
How I learned to overcome this struggle through God's Grace and a few practical applications
Some ways you can begin battling anxiety
How we can ALL begin trusting in God more and more with each passing day
[Tweet "Memorizing God's Word can be the first step in combatting worry and anxiety."]
Links & Resources Mentioned in This Episode:
Book of the Week
Trusting God: Even When Life Hurts by Jerry Bridges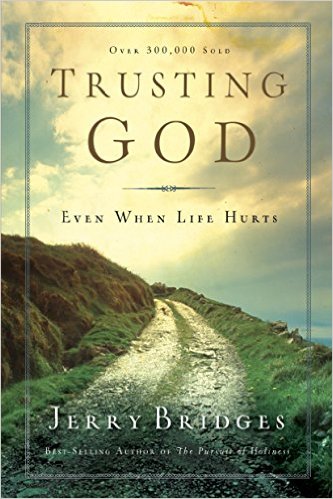 This is the book I read while in the middle of dealing with anxiety that helped the most! While I was working on memorizing Scripture so that I could focus on God more, I was also reading this book that really made me realize how much I'm NOT trusting in God and what it really means to trust him.
My biggest take away from this book, that I still think about often, even years later, is that God is GOOD! One of my struggles with anxiety honestly, was knowing that God is in control of all things and actually believing that, is that maybe God's will was for me to die from a heart attack at age 20. Or that he might take my husband early because he is sovereign and I trusted him in that, but it also scared me.
So one of the biggest take aways from the book is that yes, God is sovereign over everything, meaning he is in control, nothing happens without his knowledge and his hand in it, but he is also good!!
Yes, God is in control. But he also deeply loves us. We are sons and daughters of the high king and he cares deeply for us. This does not mean we will have everything we want in life: fame, wealth, or health. This is not a prosperity Gospel and often God does work through pain and tragedy for our good. but he also loves us and wants good for us in His will! That's a really important and powerful thing to remember.
5 Free Scripture Guides
In this episode, I share five different categories to help you get started with memorizing Scripture. I've compiled these five categories into these handy printable guides for you so that you can print them off and start memorizing God's Word – right away!!
Click on the image to sign-up and download instantly!
Thanks for Listening!