Hf #35: Practical Ways to Trust in the Lord More (and Deal With Anxiety)
If you are dealing with stress and anxiety, then this episode is for you. Worry, stress, and anxiety are things that threaten to overwhelm and suffocate us. But by learning to trust in God more, you can deepen your relationship with Him as well as kick worry, anxiety, and stress out of your heart and mind.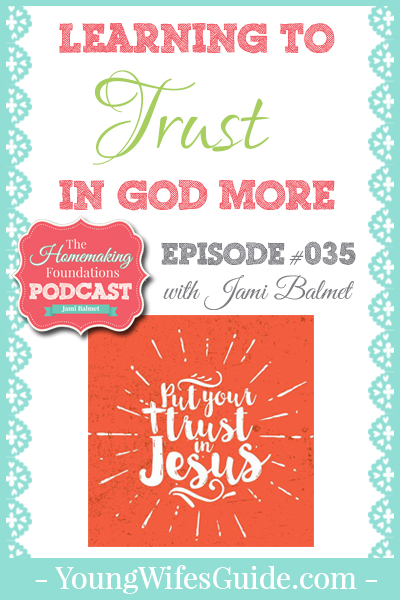 We will cover what it means to Trust in God more and more. And we will also cover HOW to do that. It's not as easy as saying that you will trust in God…how can we actually live that out?
Jump into this practical episode on how to battle worry and anxiety by placing your Trust more fully in God:
Right click here and save-as to download this episode to your computer.
In This Episode, You Will Learn:
When worry and anxiety turn into a sin
Why it's so important to deal with this in our own hearts and minds
The importance of placing our trust in God
Some practical ways we can learn to place our trust in God
What does it mean to cast our cares upon God
[Tweet ""Spiritual maturity begins with: an attitude of humility towards God and others and trust in God's Care." – John MacArthur"]
Links & Resources Mentioned in This Episode:
Book of the Week:
Anxious for Nothing: God's Cure for the Cares of Your Soul by John MacArthur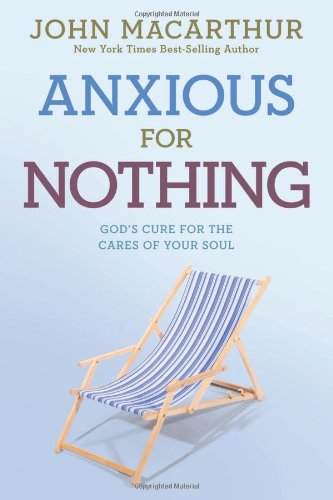 In the last episode, the book of the week was Trusting God. This week I want to talk about the other very influencial book on anxiety and worry. This is the book I've been quoting a lot this episode and it's such an encouraging and Biblically-based one. Honestly, if you are really struggling with anxiety and are overwhelmed – I highly recommend you read both of these books. Pick one and just start reading!
Anxious for Nothing takes you through a Biblical look at anxiety, what it is and how we can begin to work through it. Based upon Gods Word! I highly recommend it!
Finding Joy in Your Home FREE eCourse
Finding joy within our homes is one of my most requested topics. How do we find joy – real joy – within our days? As women, a lot of what we do can seem mundane and tedious. But when we view our homemaking (and our life) through the lens of the Bible, we can begin to experience real Joy, Peace, and Tranquility in our lives.
This free training is a 5 part video series that walks you through the essential habits that all Christian homemakers must form!
Included with each lesson are printable worksheets to help you make the most out of what you are learning. Start to find more Joy in your home by using an atmosphere quiz, morning and evening routine worksheet, and more! Click here to sign up for FREE and start watching the first video right away.

Thanks for Listening!