Hf #39: When You CRAVE a Mentor (but can't find one)!
"We will not hide them from their children, but tell to the coming generation the glorious deeds of the Lord, and his might, and the wonders that he has done." – Psalm 78:4
There have been so many times in my life that I have craved a mentor. Someone to sit with, pour my heart out to, and have them fill me up with God's Word and His encouragement.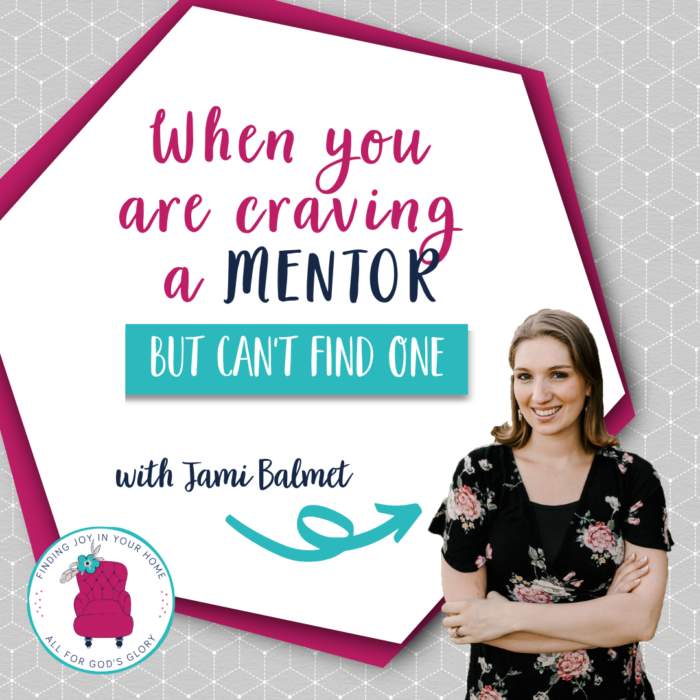 But, it's not always easy or even possible to find a Biblical, solid mentor. So what do we do when we can't find a mentor?
In today's episode we are going to cover the basis of Biblical mentoring, what this might look like, and then what do you do when you can't find a mentor? Let's jump in:
Right click here and save-as to download this episode to your computer.
In This Episode, You Will Learn:
What IS a Biblical mentor?
What does a mentoring relationship look like?
How to cultivate more mentoring relationships in your life
How to seek out a mentor by starting small
And some steps you can take even when you don't have a mentor
[Tweet "When a woman possessing faith and spiritual maturity enters into a nurturing relationship with a younger woman in order to encourage and equip her to live for God's glory."]
Links & Resources Mentioned in This Episode:
Book of the Week
If you want to dive deeper into this subject on spiritual mentoring, I highly suggest you check out this book. Susan thoroughly covers this topic from a Biblical standpoint as well as a highly practical stand point. At the beginning of each chapter, she shares a real life example of Biblical mentoring and I love how each example is so different from one another and yet, such a beautiful picture of the titus 2 command carried out. It even gives suggestions on what mentoring subjects should be, how to learn from older women, what qualifies an older woman to mentor. So go check that out because it's awesome!
My Homemaking Mentor – Online Training Academy
Come on over and learn about our brand new Online Training Academy!! We are taking pre-orders this MONTH ONLY and then you won't be able to enroll again until this Summer. And if you pre-order, you will get over 50% OFF the what we are going to sell it.
Find out all the details and figure out how you can pre-order today!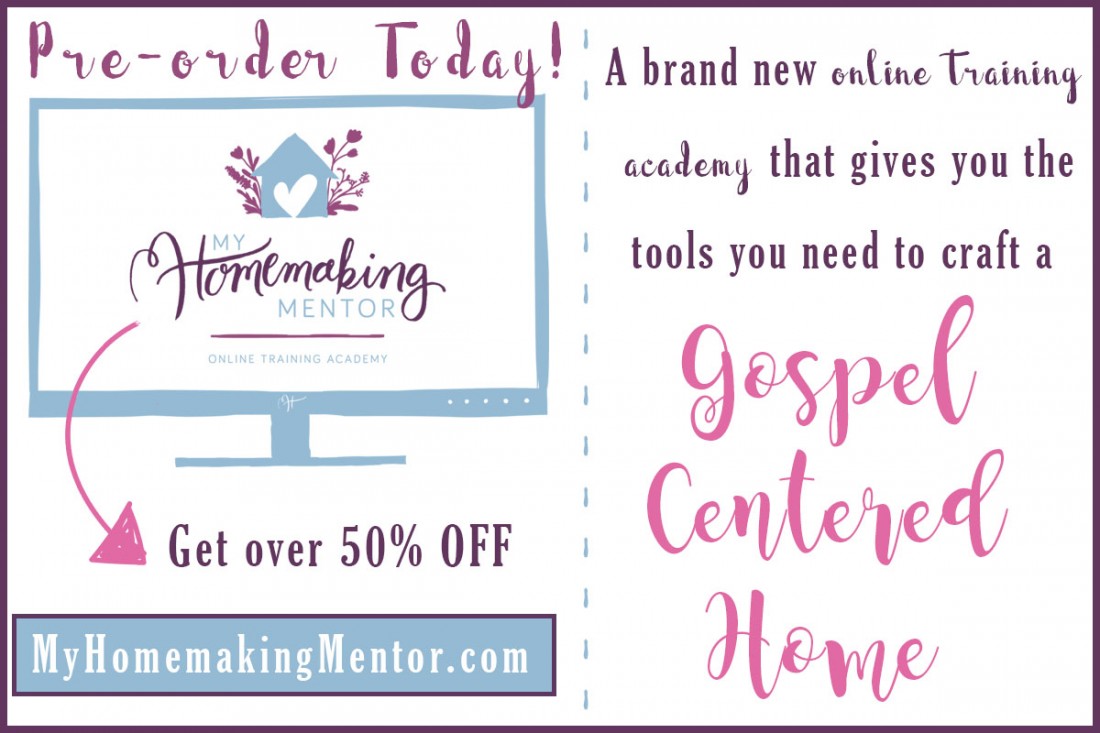 Thanks for Listening!