Hf #41: Finding the Time to Read as a Busy Homemaker
Reading is so important to my life…for my life as a Christian, as a wife, as a mom, and as a homemaker. But finding the time, motivation, and the budget to read can be tough.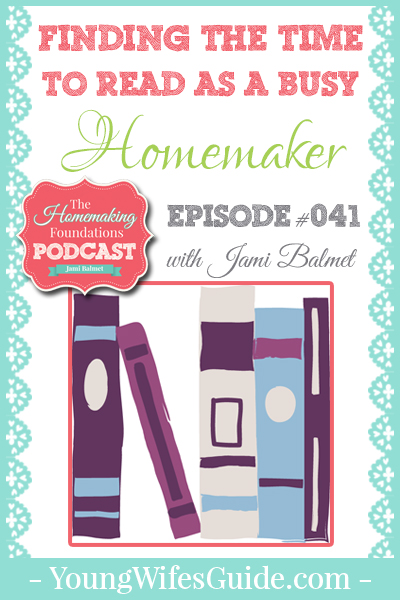 As a blogger, wife, and mom of 4, I get asked all the time how I find the time to read. I think ALL homemakers can find some time to read in their busy days…even if it's just a few books a year.
Or if you are crazy like me, several books a month. So join me today as we discuss the importance of building reading into your daily schedules and routines, some practical ways to read more, and how to read a lot of books on a budget!
Let's jump in:
Right click here and save-as to download this episode to your computer.
In This Episode, You Will Learn:
My typical reading schedules
The importance of reading (both fiction AND non-fiction)
How to fit more reading into your schedule: in the mornings, throughout your day, and at night
Where to find books and audiobooks for free
Where to find books for CHEAP!
[Tweet "In short, reading is vital to my well being as a homemaker and my life as a Christian."]
Links & Resources Mentioned in This Episode
Thanks for Listening!