Hf #47: Setting Up Your Day for Success
When you picture a "successful" day, what do you picture? Is it that extra long to do list with everything checked off? Is it a clean kitchen and a hot dinner on the table by 6?
Whatever your definition of a successful day is, it can mean the difference between feeling accomplished and like you are getting things done…and feeling overwhelmed and hopeless.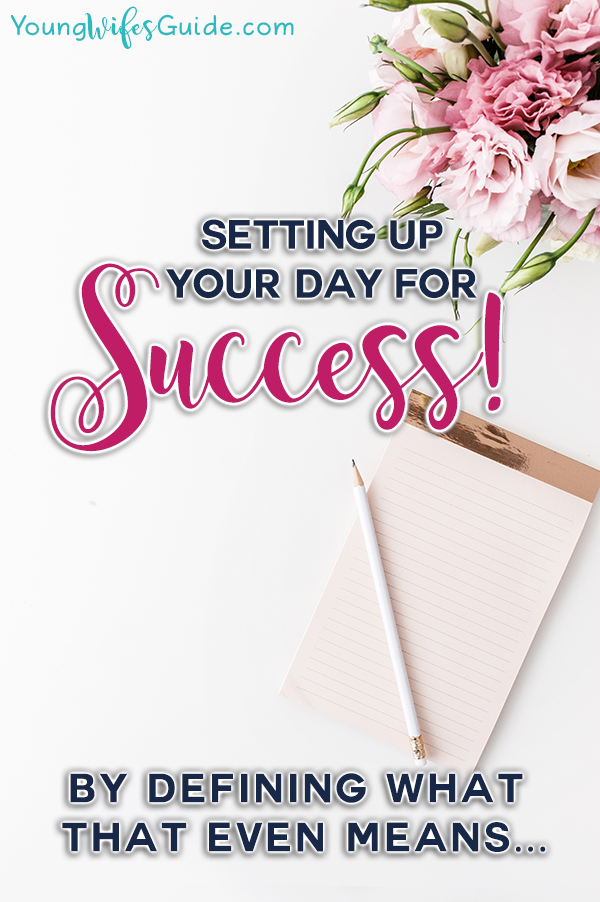 Listen to the podcast: I've recorded this blog post as an audio podcast. You can read it here, or if you prefer, listen to it as a podcast below! Enjoy!

Right click here and save-as to download this episode to your computer.
Today I want to talk about setting up our days for success. What are some things or habits that we can start building into our day for greater success and more importantly, what does a successful day even look like?
Our family has grown so fast…
In the span of two and a half years, we went from a family of two to a family of six and now within four years we will be a family of 7! I can hardly believe it myself when I put it in terms like this. There are days (and weeks and months) where I feel like I'm living in total and utter chaos.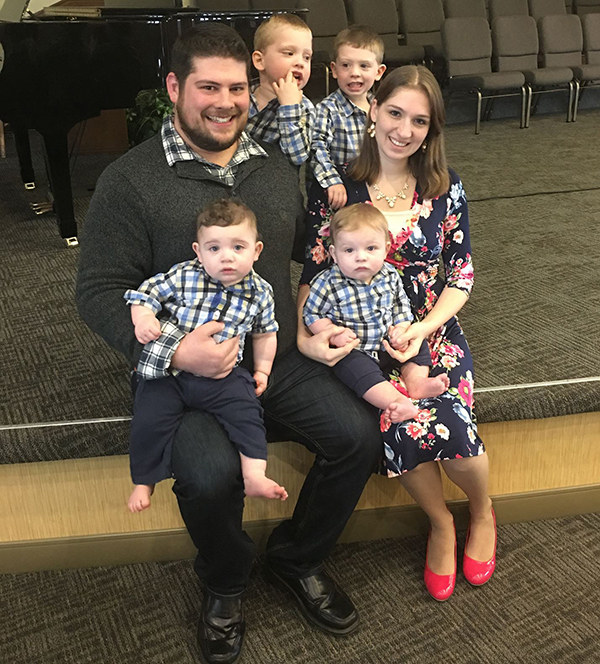 But what it has forced me to do, is get super crystal clear on my priorities and our family's priorities in order for me to even get the basics done: the cooking, the dishes, everyone in clean clothes, making church a priority, etc.
It has forced me to think long and hard about the things that I spend my time on. If I want to work a shower into my day at some point, then I need to make sure I'm using my time well! I've had to get really specific and laser focused when it comes to my priorities and where I spend my time…
So I've had to fight to be in God's Word daily, I've had to fight to cultivate a deeper prayer life, I've had to fight off worry and anxiety…and throughout all of that it causes me to examine where I spend my time on a daily basis.
Because if I want to cultivate the daily habit of Bible reading, it might mean that I need to take the Facebook app off of my phone in order to make the time for it. Living in this season of chaos (not that I would trade it for anything in the world) has actually caused me to be a lot more "productive" and feel like my time and energy is spent where it truly matters.
What is a successful day?
Is it getting more things checked off your to-do list, making a sale in your Etsy store, or having dinner on the table by the time your husband gets home? These might all be things that are part of your successful day, but I want to challenge you that having a successful day goes deeper than that.
It's about using our time well.
I don't want to look back in 10 years and feel like I've wasted this precious time I have scrolling through Facebook and staying glued to the tv.
I want to look back in 10 years and know that while some seasons are really tough and sometimes my time is vastly more limited…overall, I spent the time well.
I want to look back in 10 years and know that I got things done that needed – like paying our mortgage and doing the dishes – but to know that I did it with a larger purpose in mind and that my real focus was on those things that are truly important. A part of loving my husband, raising my kids, and focusing on the Lord is getting these chores and tasks done – but it's all for a larger purpose.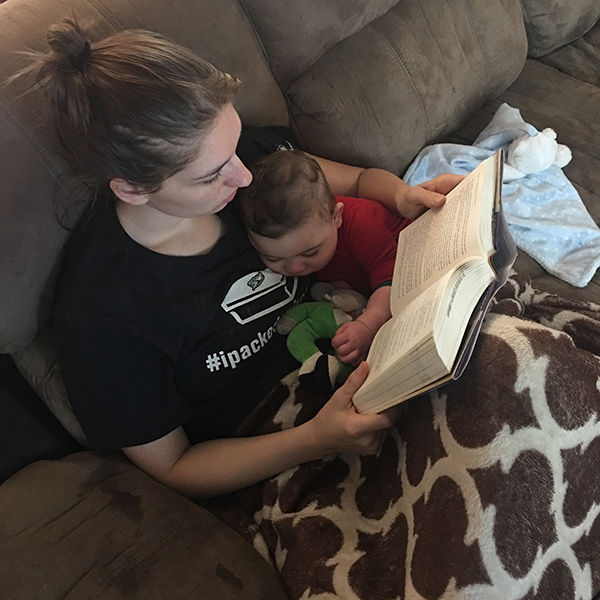 So in order to really define what a "successful" day is, I want you to start with the basics for YOUR family. Be realistic and think through the season and stage of life you are currently in.
Creating Your Top Priorities
The first thing to do is create your top 3-7 priorities for you life and thus your homemaking. I don't recommend you try for more than 6 or 7 because it becomes unmanageable.
Back in episode #7 of the podcast, I shared how to determine where you should spend your time as a homemaker and in that episode I shared how to come up with these big priorities. So go back and listen to episode #7 if you need some help in developing these.
My top five priorities are:
Always maintain a strong, deep, and vibrant relationship with the Lord
Purposefully and passionately pursue my husband
Pursue Christ-Centered Parenting
Craft a healthy home for my family
Write and manage my blog and ministry
For me, in this season, these are my priorities. And they are in order. My number 1 priority is my relationship with the Lord. Everything I do is informed by that or works out of that. Next is my husband, then my kids, and then everything else.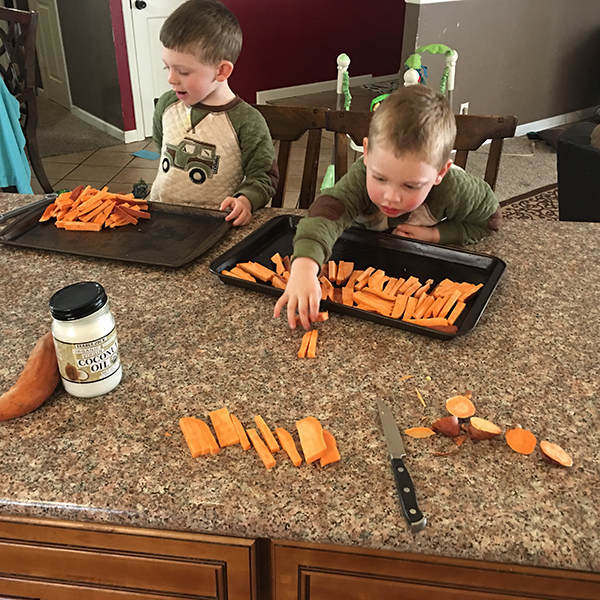 Writing down these priorities really helps you to set up a successful day, because now you can start to define what a successful day looks like for you.
For me, a successful day means I'm focusing on the Lord throughout all I do. So this means that I start off my morning before the kids are up with my bible reading and prayer. Because when I do this, my perspective and attitude is focused on the right thing from the get go.
I'm better able to love my husband and my kids and joyfully serve around my house because I spent that focused time with the Lord in the morning. It makes such a difference in my day when I slow down and make that time for Bible reading and prayer.
Setting up my day for success
So now I can go about setting up my day for success. I've got my 5 main priorities and I can work backwards from there.
So if I want to get up early and do my Bible reading (something that has a profound impact on my day), then I need to make sure the night before that I'm in bed before 11pm. And I also like to have the kitchen clean and the dishwasher running by the time I go to bed because it helps my morning routine so much.
All of this starts to flow together when I look at what the top priorities in my life are. Then I can take those priorities and break them down into goals for each day…before I know it, I am having more successful days than chaotic and overwhelmed ones.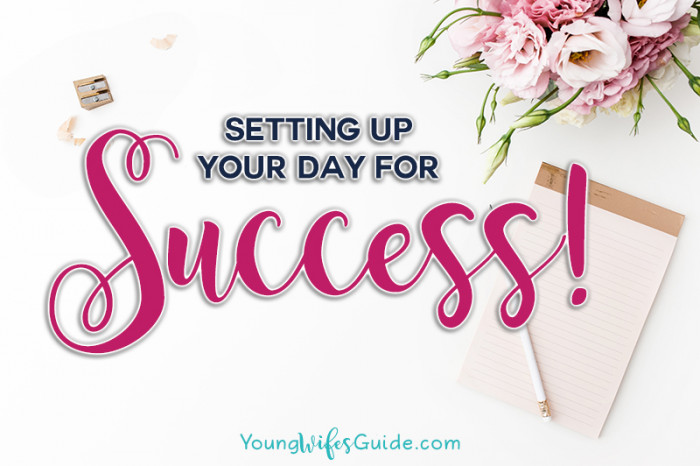 Yes, this season of little kids is really tough sometimes. And yes, my big plans and ideas often go out the window when someone wakes up sick or the babies are teething. But I also know (from my top 5 priorities!) that my kids are a huge priority for me…and so I can let go of that to-do list, the mama guilt, and the super woman complex for a little while and just snuggle my sick toddler on the couch…
Knowing that right then and there…I'm living out a successful day because I'm intentionally spending my time and focusing on those big priorities in my day…Even if that means the sink is full of dishes when I head to bed.
Links mentioned in today's episode:
Going Even Deeper
If you want to go even deeper into this concept of using your time well and learning how to better balance it all, I want to invite you to come check out the 2016 Homemaking Ministries Online Conference!! Registration for the conference just opened up yesterday and this conference is going to be our best one yet!
We are back for a third year with a full line up of 17 Titus 2 women all addressing different aspects of Finding Balance in Your Home (this year's THEME!) during this four day LIVE online conference.
Find out more about the conference >>
The conference isn't until October 25-28th but enrollment is now open! Pre-register today to get $10 off your ticket and get immediate access to an awesome bonus that you can start going through TODAY.
When you purchase a premium ticket, you will get access to my brand new goal setting course and workbook – it's a 5 part video based course that walks you through setting big priorities for you day, breaking those down into bite sized manageable pieces, setting SMART goals, and combining this all into a schedule that you LOVE.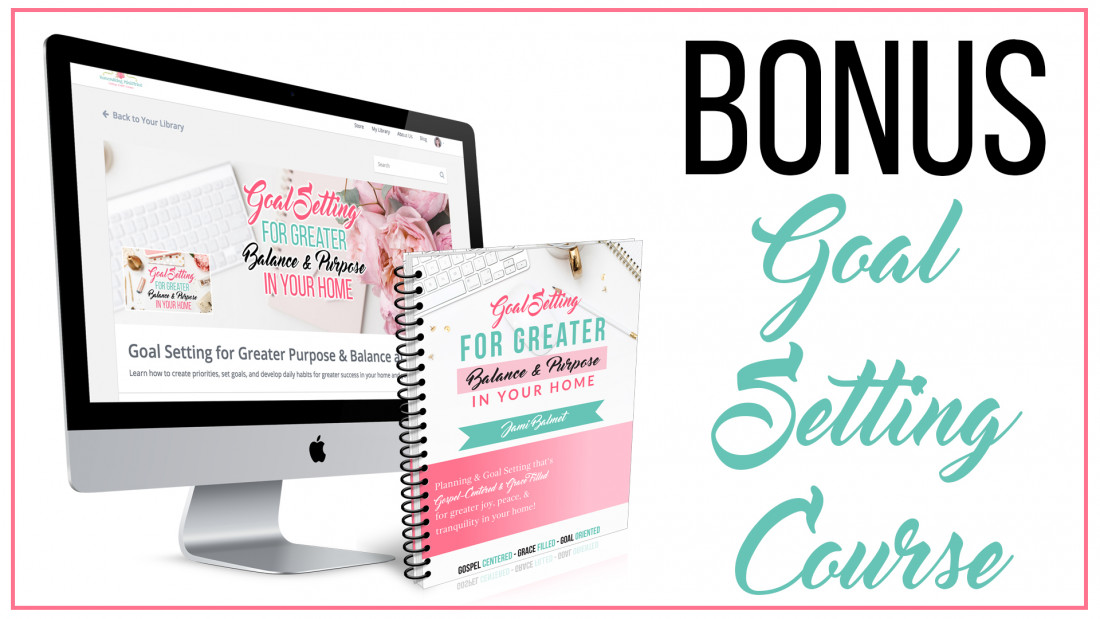 Sign up TODAY! >>