Hope for the Weary Home – Hf #94
We are back in this week's episode with something special again. Earlier this week I shared a podcast episode from last year's homemaking conference.
MacKenzie was with us, sharing her session from the 2016 conference and if you haven't listened to the episode yet, you will want to!
Today, I'm here to share something SUPER special. My podcast episode today is a recording of the first session of this year's 2017 Homemaking Ministries Online Conference!
Throughout the conference this year (that starts next week!!), I will be teaching through a 5 part series on Finding Purpose in Your Home. And this is the first part of that series on Hope for the Weary Home.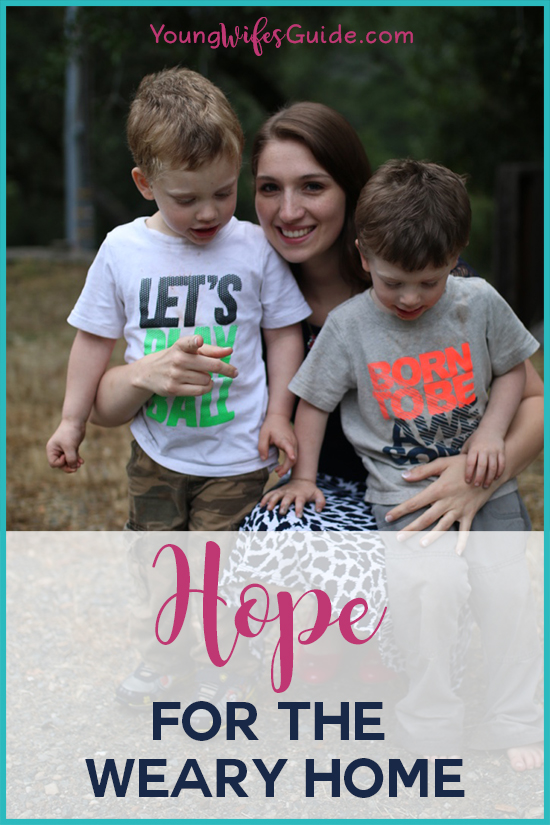 Listen to the Podcast:

We also recorded this blog post as an audio podcast. If you want to listen in instead of reading, click play below or do a combination of both

And don't forget to subscribe to the podcast in iTunes.

Right click here and save-as to download this episode to your computer.
I am so excited to give you a sneak peek into the conference this year. If you are attending, then feel free to wait until Monday to go through this live with us – or listen in here!
And if you haven't purchased a ticket to this year's conference yet, I encourage you to hop over and sign up!
Finding Purpose in Your Home
The theme for the conference this year is Finding Purpose in Your Home and all the sessions revolve (at least loosely) around this concept of finding that larger picture – and larger purpose – behind why we do what we do every single day within our homes.
This is our largest conference ever with 27 sessions and 23 amazing speakers! You can find out more about all the sessions and speakers here.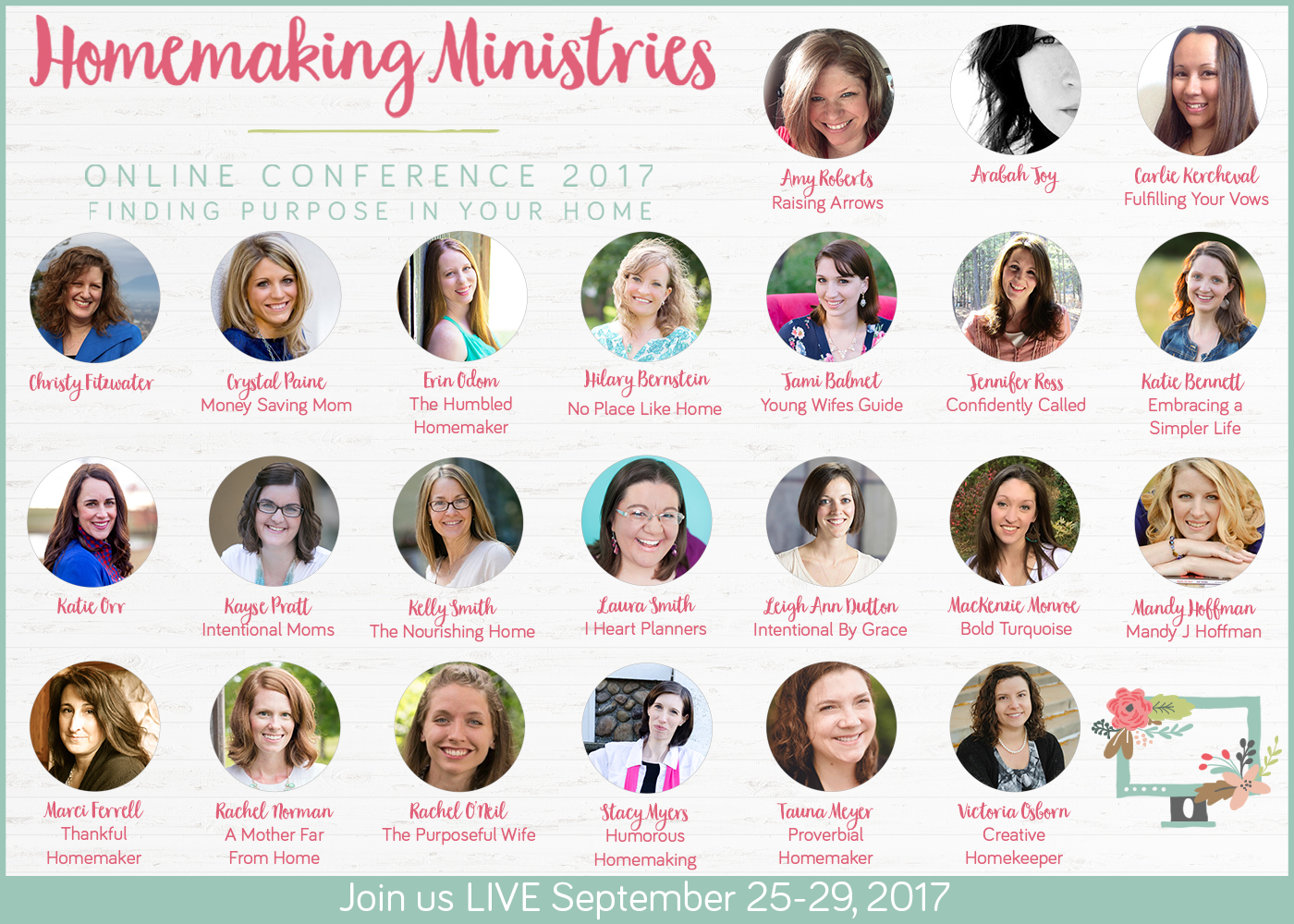 While we have 5 full days of amazingness, check out this line up just from the first day!!
Day #1 (Monday September 25th) Session Line Up
Check out this line up! I'll be kicking off this incredible conference, then Crystal Paine, followed up Amy Roberts, then MacKenzie Monroe, then Katie Orr, and finally Kayse Pratt! <—- How incredibly exciting!!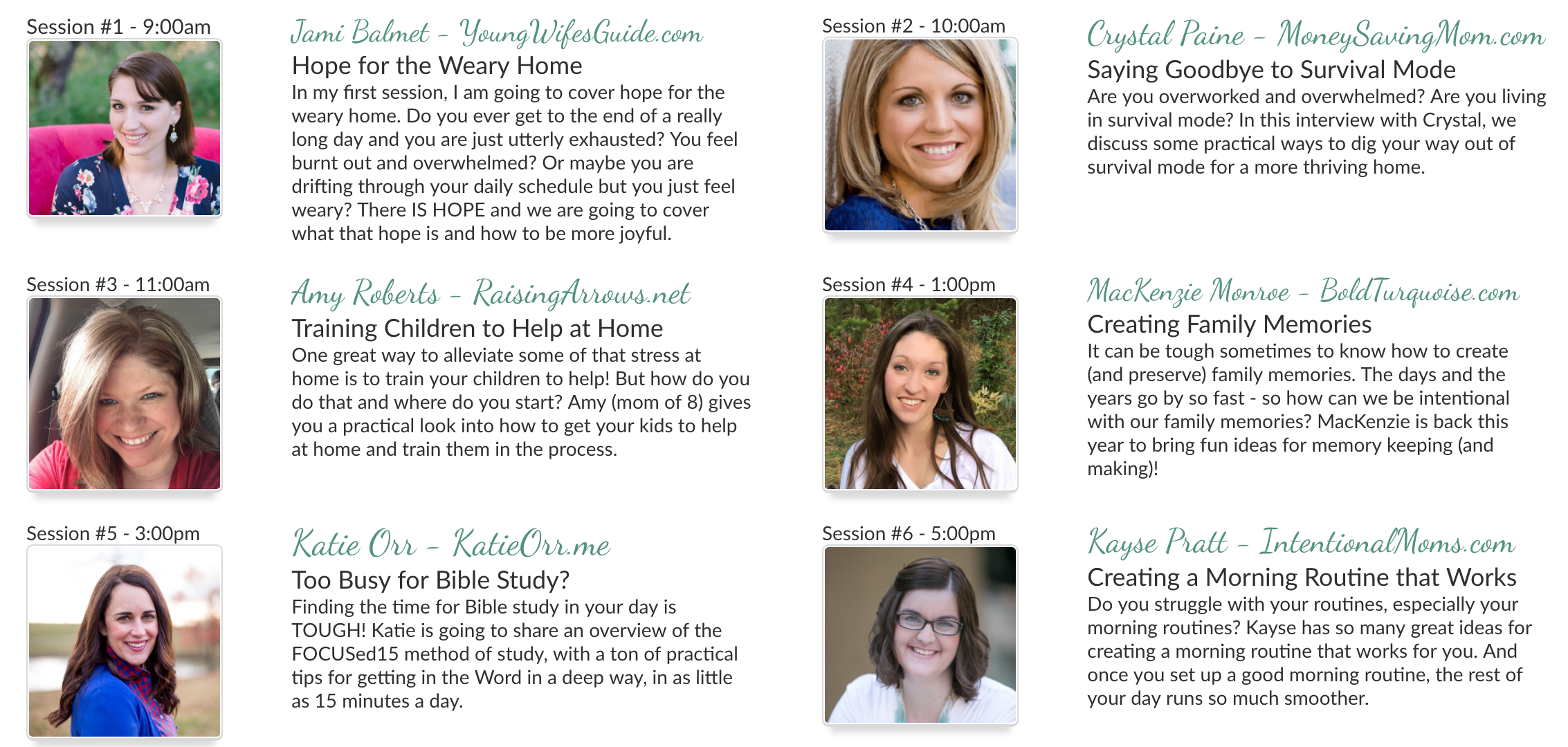 Can't watch any of the sessions live? No problem – all of the sessions are recorded. So even if you miss 1 (or all) of the sessions, you can log in and watch them later, whenever you have the time!
Because guess what? You get lifetime access to the conference sessions! So you can watch them (or re-watch them) anytime you want!
Want a little sneak peek into the conference beyond my session? Mandy's session is one I am really looking forward to! She is speaking on prayer and how to do deeper in your prayer life!
So, if you are excited and interested in the conference I encourage you to hop over and grab your ticket today!! The conference kicks off in just a couple of days on Monday, September 22nd.
Register for the conference here
But hurry, there's not much time left. The conference kicks off in…

Hope for the Weary Home
Instead of the normal blog post I do with podcast episodes, I am going to share my session notes here so you can better follow along.
No matter the season or stage of like you are currently in, some days can be really really tough. It's easy to lose hope within our everyday life. So how do we regain that joy in our life? And the purpose behind our day?
The Bible speaks of this joy, this joy that goes beyond worldly happiness. We know that:
"Do not be grieved, for the joy of the Lord is your strength." – Nehemiah 8:10
When you are feeling burnt-out, overwhelmed, and lacking joy, just remember one thing…
There is Hope.
We have hope because of what Jesus Christ did for us on the cross. We have hope because we know our Lord and the Creator of Universe offers us that hope.
1) Choosing a heart of gratitude
2) Choosing Joy
3) Choosing Christ
So how do we choose this joy? This joy that only comes from the Lord?
By choosing Christ. By clinging to the cross. By admitting that we don't have all the answers and we can't do it all in our own strength. We must rely on Christ in everything we do.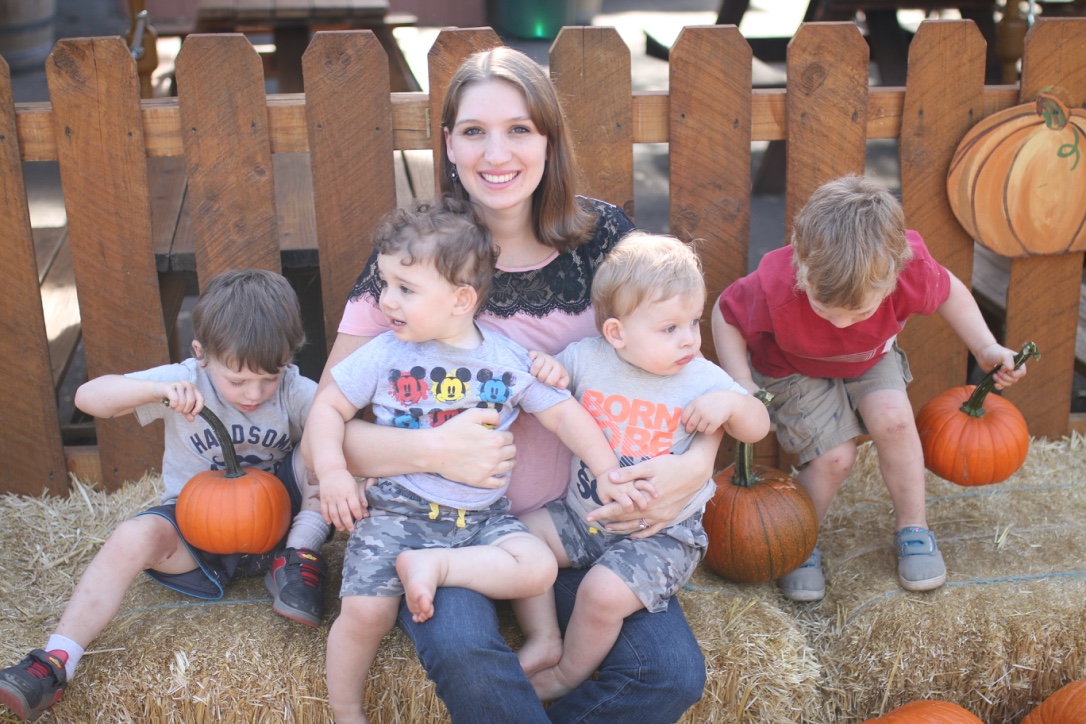 When we can remember that all we do and all we have is from Christ and through Christ, it's the first step in finding that joy in the Lord. All we have and all we are as believers is buried deep in Christ.
Links & Resources Mentioned in this episode: