How to use a grain mill Q&A! – Hf #124
I've been sharing a lot lately about how our family has been grinding our own grain this year…and how much we LOVE it!! Back in episode #19 I shared our routine for doing this and how it's actually very easy to do even with a houseful of kids and a busy schedule!
Since that episode, I've had a ton of questions about grinding your own grains and decided to do a follow up episode answering those. Listen in here!
Listen to the Podcast:

We also recorded this blog post as an audio podcast. If you want to listen in instead of reading, click play below or do a combination of both

And don't forget to subscribe to the podcast in iTunes.

Right click here and save-as to download this episode to your computer.
Get a GREAT deal on a Grain Mill!
There is an amazing Mother's Day deal going on for the Nutri Mill Plus grain mill (the one I have and LOVE)!! They say it's a mother's day sale so I have no clue how long it's good for (the website doesn't say). You can get the grain mill and my FAVORITE cookbook for an excellent price.
This grain mill is normally $219 which is pretty much the standard for this kind of mill. But for mother's Day the Nutri Mill Plus is on sale for only $159!
THEN you add Sue Becker's cookbook (my VERY favorite cookbook for using freshly ground flour. It will teach you everything you need) to your cart and use coupon code MOTHERSDAY to get it FREE with any grain mill purchase!
You will get both the grain mill and the cookbook for just $159 (PLUS FREE SHIPPING
). When we purchased these just 6 months ago, it was $242 for both!! 🙂 So exciting!!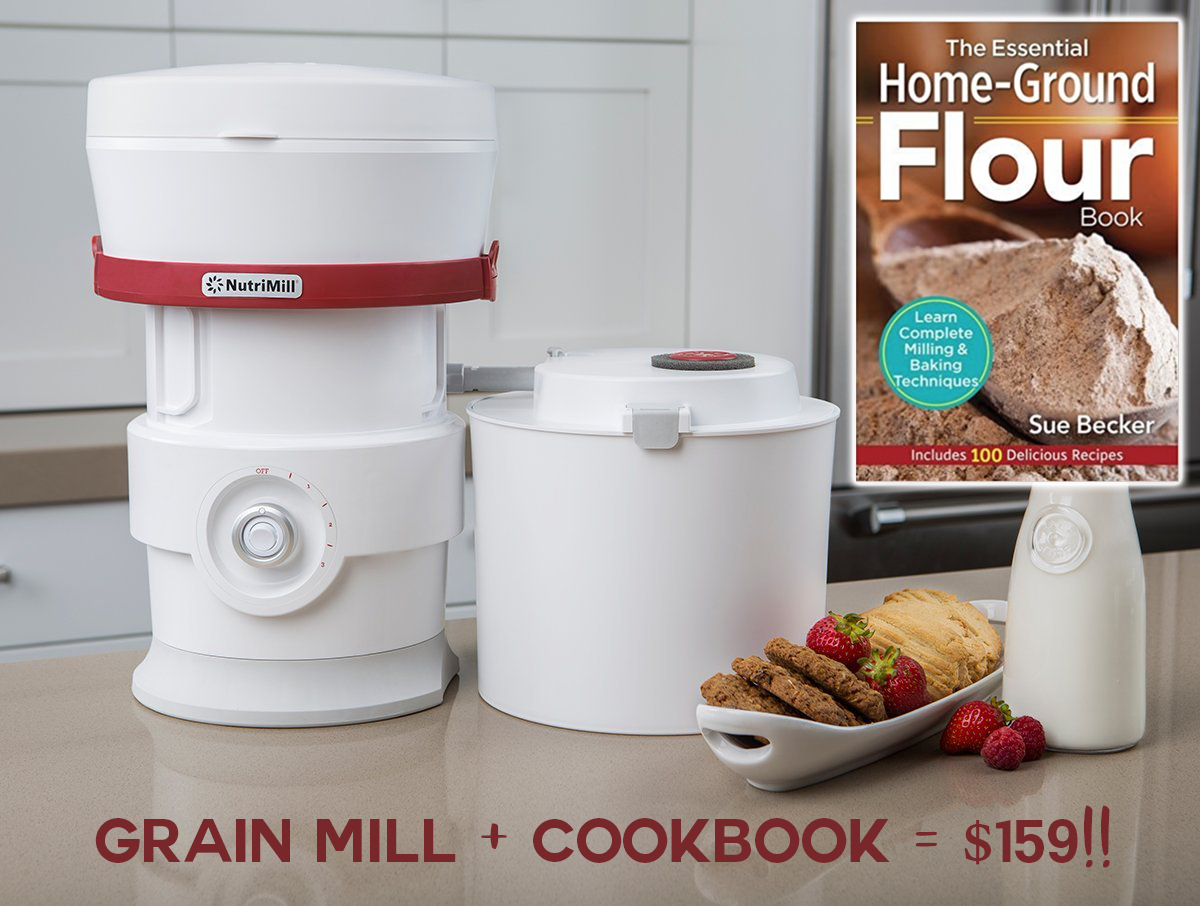 Freshly Ground Grains FAQ
Question: "I want to get started, which grain should I get first, what is most versatile?"
If you only want to get one for now, I would get hard white! It's more mild and you can use it for a ton of stuff!! If you want to do things like cookies, coffee cake, etc. then the next one I would get is soft white. It's more of a pastry flour ?
HoneyVille offers organic and non-organic hard white for a fantastic price plus flat rate $4.99 shipping!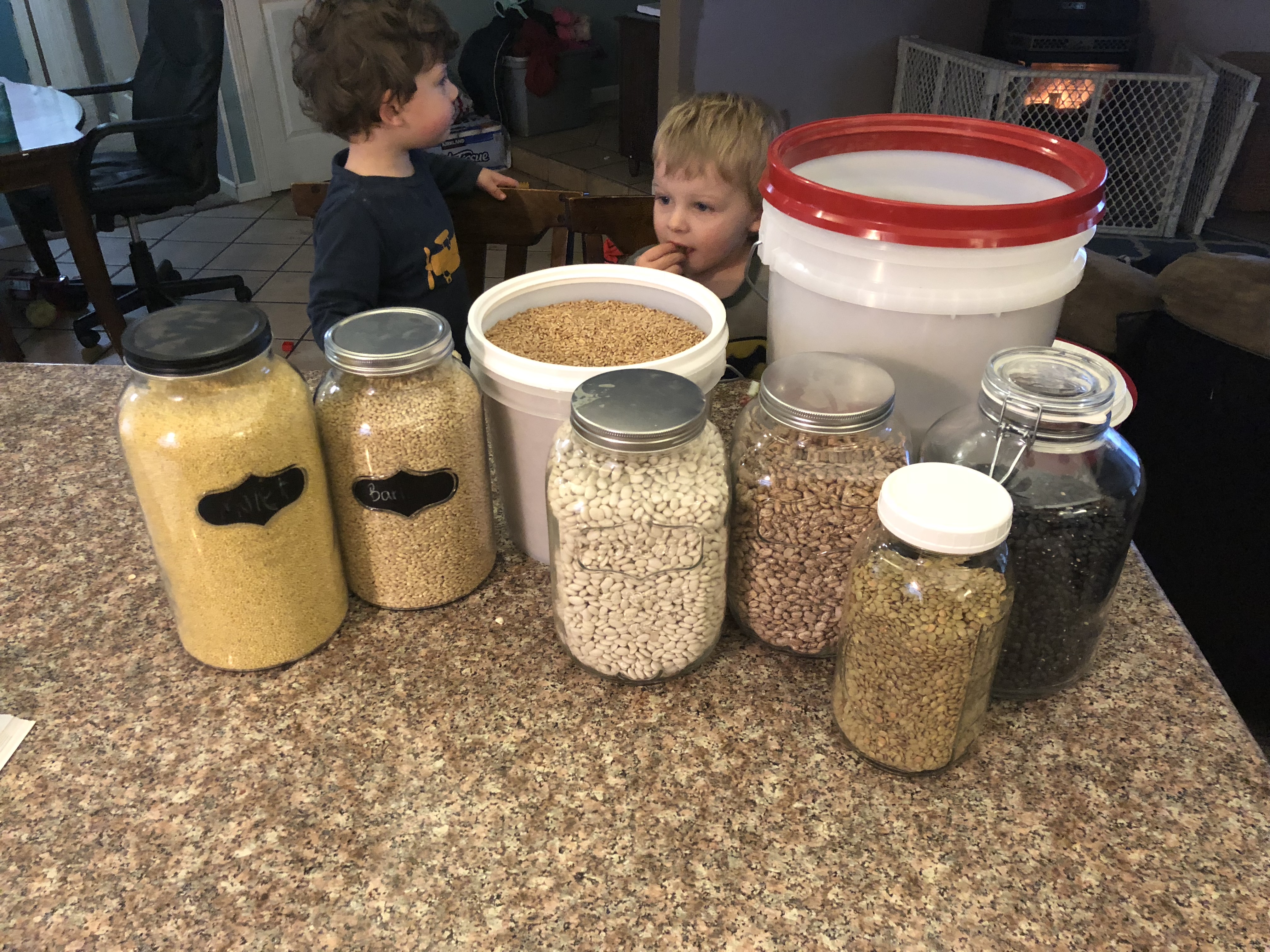 How do you know the conversion amounts from whole grains to ground flour? Like if a recipe calls for 3 cups of flour, how many cups of wheat berries do you grind?
It's actually very simple! 1 cup of dried grains will yield 1.5 cups of flour. So if you need 3 cups of flour, you would grind 2 cups of dried grains.
I am wondering can I use the fresh flour in my normal recipes or will I need to switch to recipes that call for fresh flour?
Yes! It's just normal flour 🙂 Freshly ground flour can sometimes get a little thirstier so you might need to add a little extra water into your recipe. And if you are converting recipes that you normally use white flour then you might need to do a little tweaking to get the taste you want, but overall, it's basically the same thing.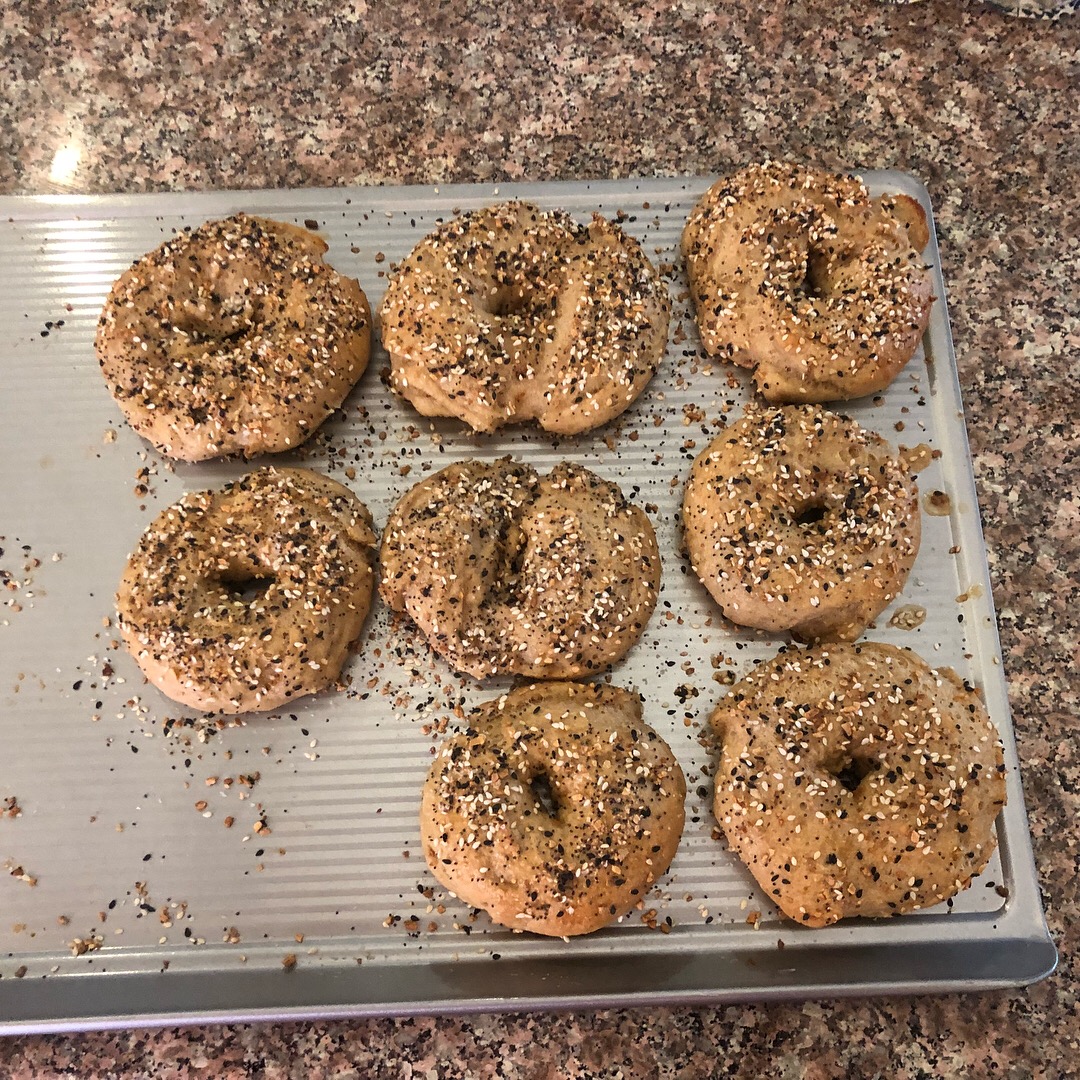 How long is the whole grain shelf stable? Also is it possible to use this in freezer meals ie freeze bread/muffins or a pizza crust?
The hard grains will last up to 25 years if stored properly in an airtight bucket with no moisture or bugs getting into it. The softer wheats will last around 5-6 years because they have a higher moisture content.
We go through a 50lb bag of hard white in about 2-3 months. So you should be able to use it in plenty of time.
Yes! You can use freshly ground flour for all of those needs and it all freezes very well!! I routinely freeze things like: Banana nut bread, muffins, pancakes, waffles, bagels, etc!
We haven't done a ton of grinding our own wheat but I was told before hand that you kind of have to work up to it because it can be hard digesting it full bore at the beginning of your body is not used to it.
This is actually one I don't really know much about. When we got our new grain mill, we just jumped in and started using freshly ground grain for all of our needs and we didn't notice any different. In fact, the health benefits were evident from the very start.
So if you have extremely sensitive digestion, you just try a little at once. But we just jumped right in 😉