Ideas for quality time with your kids – TTM #5
Today's question is one that I need to hear the advice on. In our fast-paced, busy culture, how do we make our kids a priority by actually spending quality time with them? I'm with my kids all day long, but that doesn't necessarily mean I'm spending quality time with them.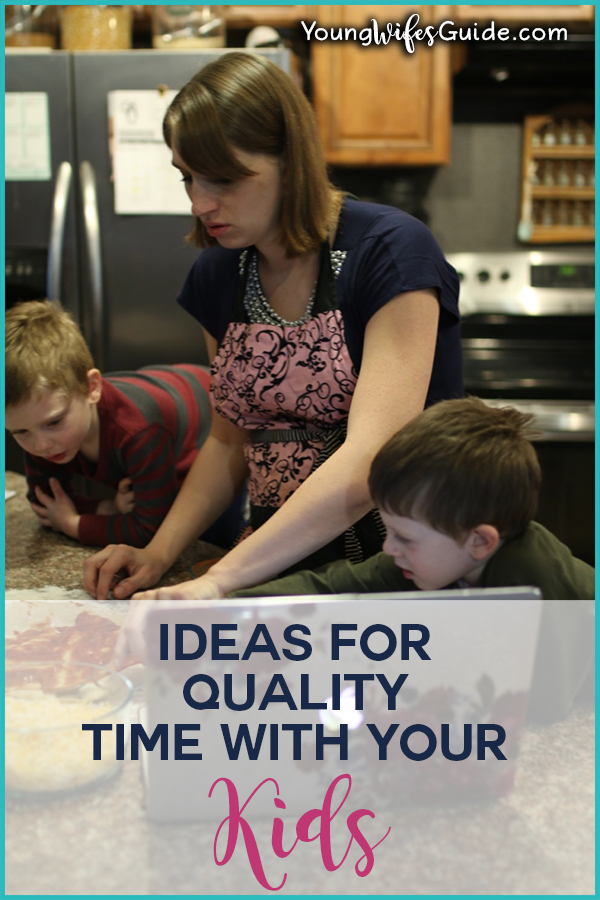 Listen to the Podcast:

We also recorded this blog post as an audio podcast. If you want to listen in instead of reading, click play below or do a combination of both

And don't forget to subscribe to the podcast in iTunes.

Right click here and save-as to download this episode to your computer.
Quality Time With Your Kids
Here's the question I had for Jennifer:
"With five kids, I can sometimes feel the strain of spending time with each one and making sure they each get some 'mommy time'. With 11 kids, I'm sure you are familiar with this struggle! Do you have any advice as a mama of many, how to make your kids feel special and feel heard even with so much going on?"
Links & Resources mentioned: