Lessons I've Been Learning to Better Dress for My Own Style (Dress Your Truth)
Clothing, style, and simplifying my wardrobe have been on my mind a A LOT the past few months. Especially as we begin to head into Spring and I'm excited to bring out the fun Spring colors, warm weather dresses and skirts! I love the bright and cheery warmth that Spring brings and I'm really excited for Spring and Summer this year – except that my wardrobe really isn't ready.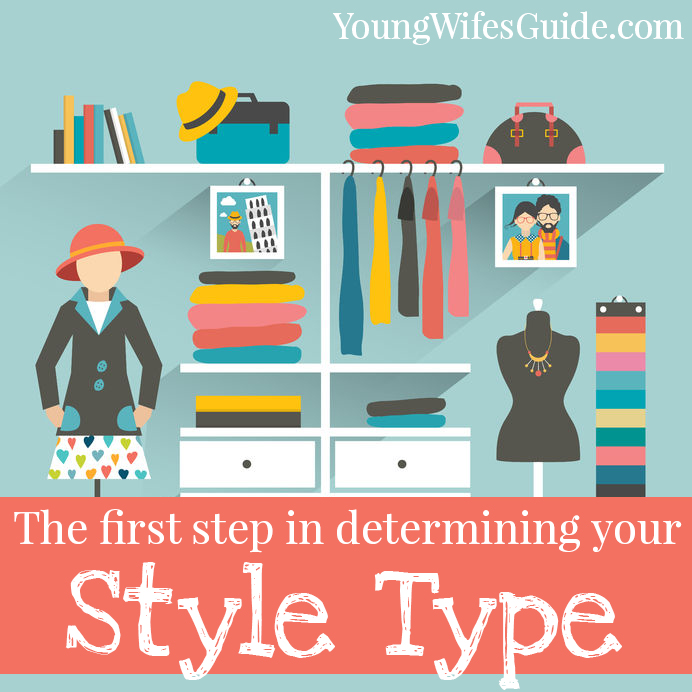 You see – I've spent most of the last year being pretty physically uncomfortable. I spent Spring and Summer of 2015 pregnant with our twin boys. And if you've ever been pregnant in the middle of summer, you know it's pretty darn uncomfortable – plus the twins were each over 7lbs when they were botn – to say the least, I did not enjoy summer last year very much!
But this summer our older twins will be 3.5 and our younger twins are turning 1! I am preparing for spending almost all of our time outdoors with four very active little boys.
So, my point is – I'm in desperate need of a wardrobe revival! Summer's here in California are usually well into the 100's and my spring and summer wardrobe especially is severely lacking. After having twins 7 months ago, I finally feel like I'm just starting to get my body back and my physical strength back. And I'm getting ready to have fun with my clothes once again.
The Need for a Wardrobe Revival
When I shop, I tend to gravitate towards the same old same old. So, my wardrobe ends up with a bunch of white and black with a little pink thrown in. But the thing is, I love bright colors and fun pieces. And I've also come to the conclusion that I just have way too many clothes. So I've been on a decluttering kick lately and decided it was high time to get things under control.
I've been reading The Life-Changing Magic of Tidying Up and her second book Spark Joy. I'm going to read a full review of that later this week with how I've been doing using her method. But basically, I decided to do a full KonMarie declutter of my clothes this week. Wanna take a peek?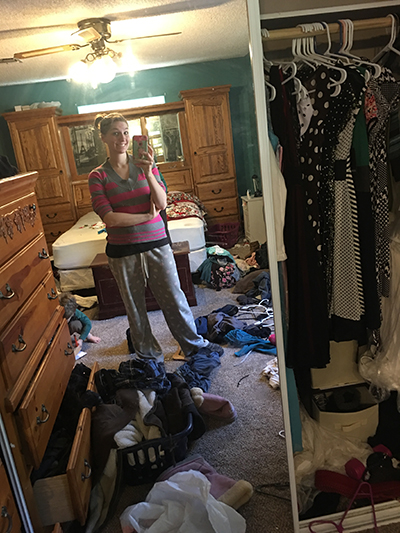 This is real life baby. Notice my pajamas 😉 I literally took everything out of my drawers and out of my closet and did a huge purge. You see, I still have clothing from high school sitting in my closet. None of which really fits me anymore. Yeah – it was time! I'll share more about this purging later in the week.
Dressing True To Your Personality
For today, I want to share some of the insights I've been learning on how to better buy clothing for my personality and personal style.
I would not classify myself as someone with a lot of fashion sense. I don't spend a lot of time or energy on my clothing and as a result, I'm not really the best at putting together outfits. However, I do have the desire for cute outfits. When I see these accessorized outfits on Pinterest, I think it would be fun to be able to better put together outfits that are fun and bright – true to my personality!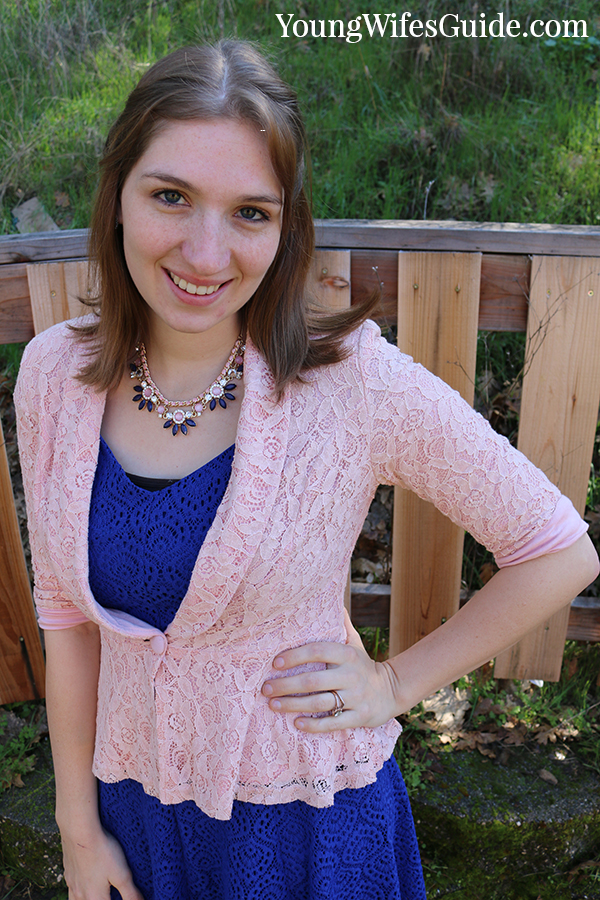 And slowly, over the last couple of months (and weeks especially) I think I am finally getting better and learning how to pick out flattering and cute outfits for myself. I'm starting to be able to better accessorize and it's been fun! I've slowly been learning that having a few really quality pieces of clothing is far better than having a closet full of lower quality clothing (both in physical quality as well as how much I love it).
What started me down this journey of thinking this way is when I read a little eBook called Dressing Your Truth®: Discover Your Type of Beauty that Crystal Paine from Money Saving Mom recommended. I downloaded it for Kindle when it was free (which it currently is right now as I type, but Amazon changes their pricing at a moment's notice).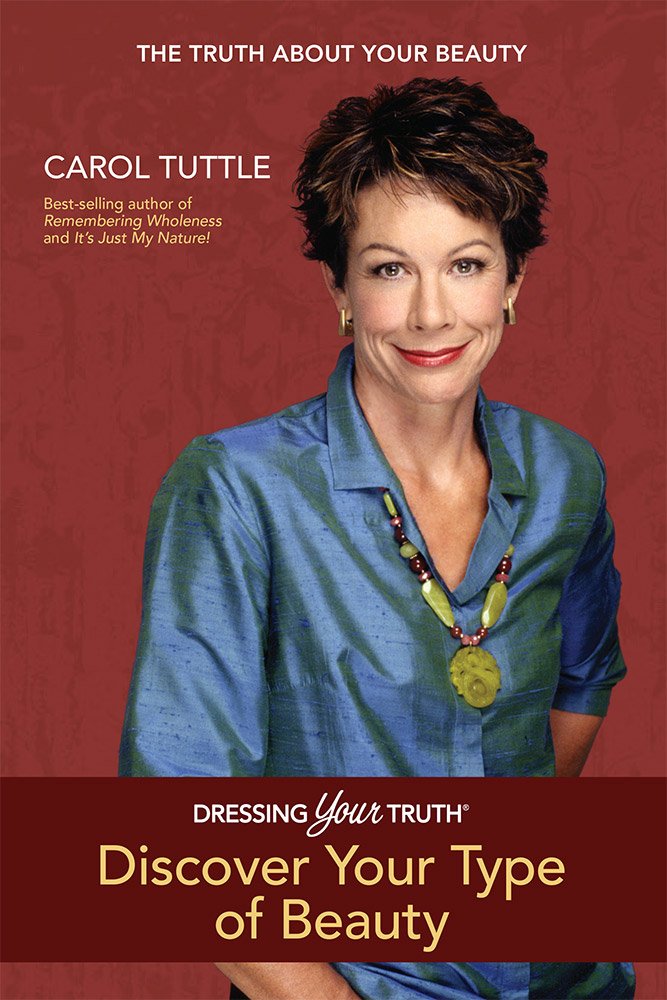 Basically, the eBook takes you through a series of questions and tests to determine your personality type which informs your beauty type. I was excited for the book, but I was not prepared for how accurately the personality type (and thus the beauty profile) described me!
After I went through the book and was getting excited about using the style principles talked about, Crystal started sharing about the Dressing Your Truth Course that she was going through. The full course basically takes you through the process of picking your type of beauty and then gives you 17 lessons on how to dress your truth, the types of clothing and colors, and even haircuts and makeup tips that work well for you.
At the same time, I actually had some readers asking about Dressing Your Truth and what I thought about it and if the course itself was worth it. So I thought it was time to go through the course and report back to you 🙂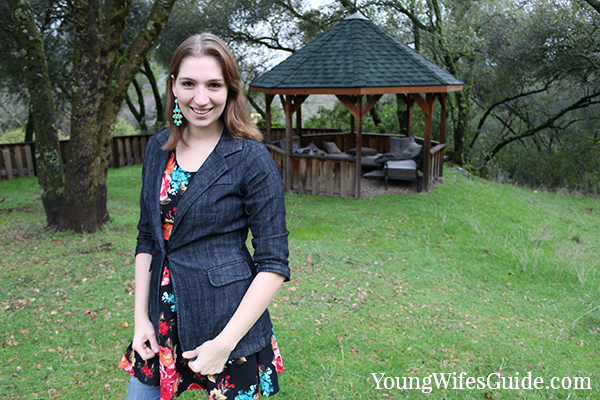 I'll be honest, I was really skeptical that it was worth the expense of the course. I mean, how helpful could it really be when the eBook is free? But I was getting so many questions about it so I knew I needed to at least check it out. So I emailed the team behind Dressing Your Truth to ask if I could try out the course so I could report back to you. And that was the single best clothing decision I have ever made!
Disclaimer: If you are already a fashionista, if you already style your outfits with accessories, and know exactly what you love to wear and what looks good on you – then this course is probably not for you. I'm sure from an experts view, this course has some really simple principles in it. However, as someone who is a fashion-newbie and who doesn't put a lot of time or thought into my clothing, I found it quite fascinating!
So: What is Dressing Your Truth?
Throughout the Dressing Your Truth Course (And for most of the small eBook), Carol walks you through the 4 Types of Beauty. In the course there are 19 lessons on discovering your type of beauty though your personality type and how that informs what you should ideally wear.
Funny story – I started going through this course a few months ago and then got so busy that I didn't finish it. But the principles of learning my type of beauty really stuck with me as I've picked out clothing the last couple of months. A few days ago I decided to pick up the course again and completely finish it – and you know what? I was shocked! I thought that I had come really close to finishing the course when in fact, I only completed part 1: Beauty Profiling. This is the first 19 lessons on picking your style.
I hadn't even started the entire second half which is the 5 Elements of Dressing Your Truth and covers the 17 lessons on how to pick your clothing. This actually made me really happy because I was already feeling like the course was worth it – and I had only completed half of it! Let's call it mommy brain 😉
(And by the way – the second half of the course is specifically tailored to YOUR type of beauty. Each of the 17 lessons is specifically on YOUR type of beauty which makes it very targeted and specific advice).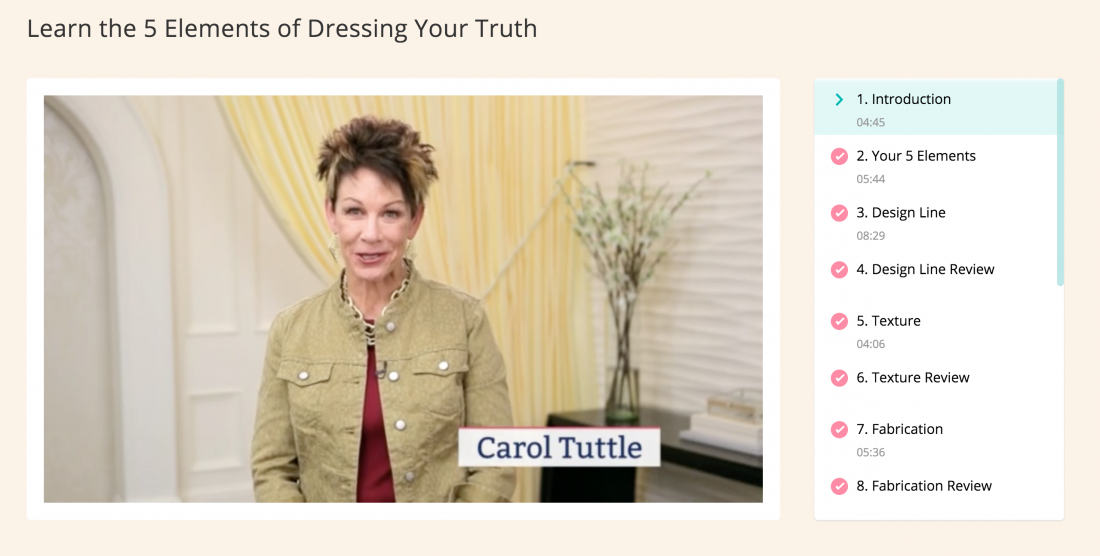 The course goes through thorough explanations of the styles, types, and colors of the clothing you should wear for your type of beauty as well as hair, make up and accessories. It was so funny going through all the outfit examples for my type because almost every single piece had me ooing and awing over them. I pretty much could have picked up that wardrobe they shared for my style and ran with it!
And one of my favorite parts (and you don't have to purchase the course to get access to this) is that they offer a store for all 4 types of beauty! You can actually select which type you are and shop (or get inspiration) for your own personal style. They also include entire outfits put together (this is seriously so valuable to a fashion-impaired mom like myself).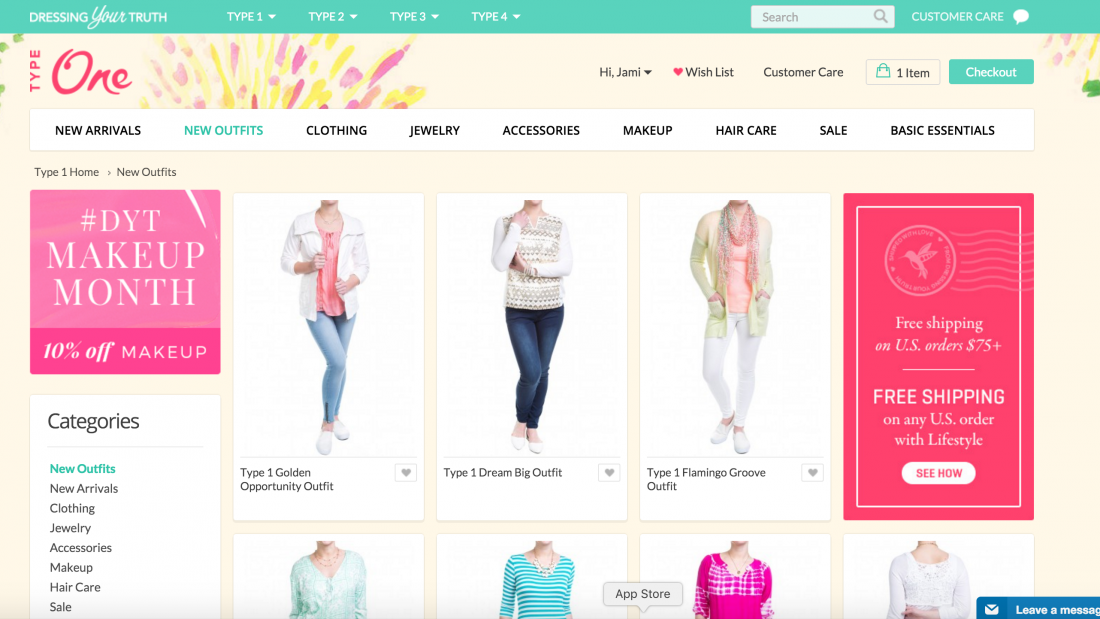 Please Note: Carol does get a little spiritual and "out there" with a few of her things. I actually really liked a lot of what she had to say on different personality types and how we view the world a little bit differently depending on our personality – but she does get a bit spiritual on things. I just want to make sure you are aware of that before heading into the book and/or course. I don't think it's blatantly anti-Christian enough or too much to completely shy away from the program. If you stumbled across this post and you are not religious, then I doubt it will bother you. However, if you are a Christian as I am, please just be aware of that and skip over those parts 🙂 I would not recommend her other resources or books as I've not read them and I think her other subjects do get far more into "spiritual" matters.
The Types of Beauty
If you don't want to purchase the course (I understand the cost) or get the Kindle book, then you can actually take a free assessment on the website to determine your type of beauty! I've not gone through the free assessment, but I'm sure it covers similar material as the book (though not in as much detail).
This will at least help you in determining the principles behind your clothing choices, colors, and styles.
So, are you dying to know what MY type is?
I am a firm TYPE 1SM The personality descriptions, the clothing styles, the accessories, and the colors all scream JAMI.
This was actually one aspect of the course that I was so shocked over – how much I fit my personality and type! Reading the personality description and how TYPE 1SM women view the world, actually gave me some really good insight into my own thinking and how I process certain things.
So what this means is that as hard as it is, I'm trying to put away black as the staple of my wardrobe (a ton of black is a big no-no for my type) and wear more fun, bright colors. Which is way more in line with my personality and my own preferences. But black is so safe and easy to pair with things. I'm trying to get more comfortable pairing fun, bright colors together.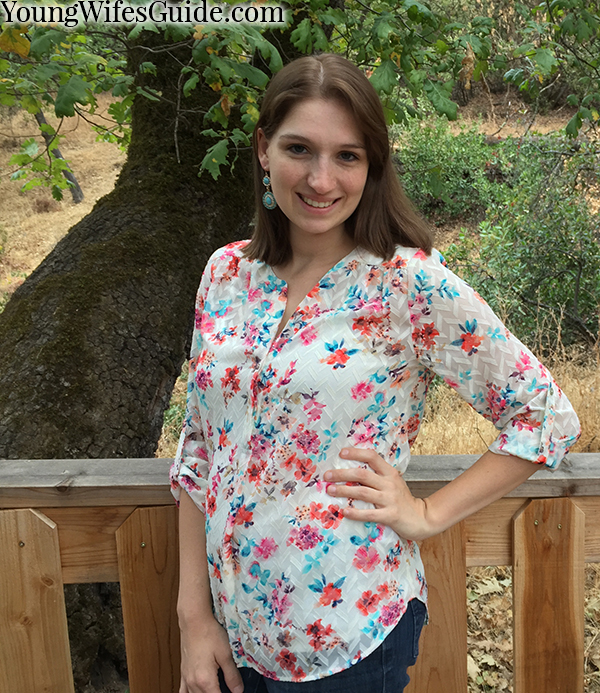 Later this week, I'm going to share some more outfits and how I've been learning to better dress true to my personality type. It's been fun because I don't feel like I've been trying to dress to fit a certain style or program, but rather, for the first time I'm learning how to dress true to myself!
The Verdict
In the beginning, I was skeptical. So skeptical about going through the Dress Your Truth Course. I'll be very honest and say that I am very, very picky when it comes to recommending books or courses. To the best of my ability and knowledge, I will not recommend a resource to you that in any way goes against my convictions and God's Truth. (Plus it needs to be practical and helpful)
So to say the least, I thought this course might have a good suggestion or two but I was worried it was too "out there" and was probably not worth the money. But after going through it, I really found the material fascinating.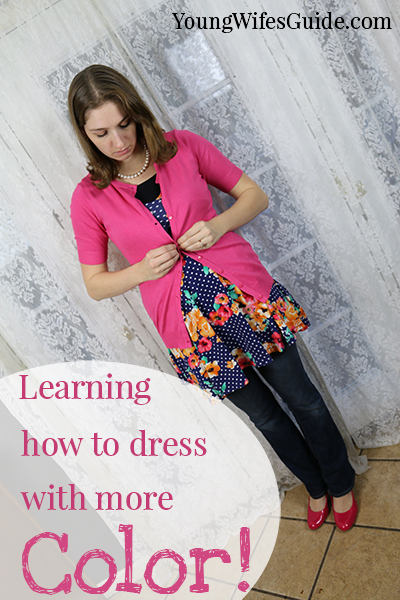 Should you go through the course and/or book?
Honestly, if you are in survival mode right now, just barely surviving from day to day within your home – then no. This course is not a priority. If you are just barely clinging to Christ right now to get you through the day – whether you are walking through a tragedy, a job loss or change,  or just the stress of every day life (believe me, I've been in survival mode a lot in the last year with four kids three and under) then maybe this course and/or book needs to wait until another season.
But if you are sick and tired of having nothing to wear, it takes you forever to choose an outfit in the morning, and/or you just plain don't know what to shop for – then I highly recommend the course! If you are ready for it, I would suggest just jumping in.
But if you are not sure it could be helpful for you, there are a couple of options:
Option 1: Go through the free assessment to discover your type of beauty
Pros: It's FREE and will guide you through figuring out your type of beauty. This will give you a good taste for the types of videos in the course as well.
Cons: It's only 8 lessons and is very limited on what is actually covered. The beauty profiling to discover your type is a lot more limited than both the book and the full course. But hey, it's free!

Option 2: Buy the eBook Dressing Your Truth
I've seen the eBook for Kindle free several times (and in fact, as of the day I'm writing this, the eBook is currently free)! But even so, it's only a couple of dollars normally for the Kindle version and it's well worth it in my opinion. If you don't want to shell out the money for the full course, then I highly recommend getting the eBook. There are a couple hundred pages on determining your type and even that is extremely helpful (but I will warn you – reading the eBook will make you want to take the full course)!
Pros: It's only a couple of dollars (or possibly free). It will walk you through the four types of beauty, what that has to do with personality types, and will help you select your type. I read the eBook and firmly decided I was TYPE 1SM.
Cons: The eBook is pretty much only good for determining your type of beauty. It does have some suggestions for your type and will give you a really good start – but it doesn't contain the full course on picking styles, fabrics, colors, hairstyles, make up, accessories, and so on.
Option 3: Go for the Full Course
After reading the eBook, determining my type of beauty, and looking through their online store, it took me a long time to finally pull the trigger on the course. I just kept feeling like it wasn't going to be worth it. But for me, it so was!! I'm so glad I went through the course.
Pros: With the course, you get everything you need to start learning how to better dress for your personality type and learn how to better put together outfits! The full course includes:
The full Beauty Profiling course (which includes 19 lessons to help you determine your style type)
Included is the eBook for free in Kindle edition, AUDIOBOOK (Which is awesome) and as a PDF
The 5 Elements of Dressing Your Truth (17 lessons on how exactly to dress per YOUR individual style type)
Transformation videos of people who have started dressing their type of beauty (This is neat to see real life examples)
NEW: An entire new life stylesection of even more videos (dressing per the season, dressing for work, finding balance, etc.) I haven't gone through this section yet but the videos look fantastic!!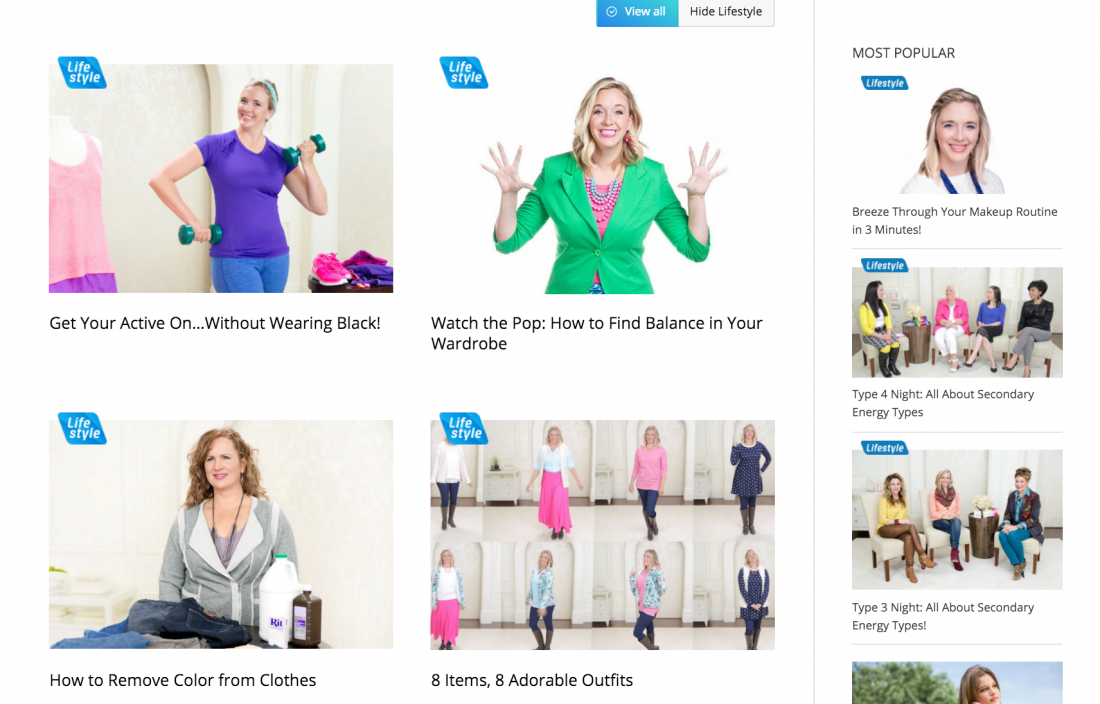 Cons: The expense. The course is normally $297 (ouch!!) but I have seen it on sale many times and even on sale for $99 many times! Now that is a lot more worth it. $99 feels like a fair price for how much is in the course. But again, if that's out of your budget, you can totally get started with the eBook and free videos.
Update: Guess what guys? I really wanted you to be able to get this course for $99 if you wanted to go through it so I emailed the Dressing Your Truth team and they gave me a special link to offer you the course for just $99!! I'm not totally sure how long the sale will last for (I will update when I know) but if you go through the special link, then you can snag the full course for only $99!! <—-woohoo!
Throughout the rest of this week, I will be posting about where I've been shopping online, how I've been cutting down to a more minimalist wardrobe, and the lesson I've been learning. Make sure to come back to find out (and see how the principles I've been learning in Dressing Your Truth has helped)!
Have you gone through either the book or course? What did you think? Leave a comment!