Looking for meaningful Christmas gifts? I've got you covered!
The one thing I hunt for each Christmas season is meaningful presents for those on my list – and most importantly, gifts that will point all of us back to the REAL reason for the reason. And this year I have a fabulous resource to share with you.
I've struggled in the past to find Scripture gifts that are 1) affordable 2) cute and 3) functional! I've come across too many cheesy or far too expensive gifts in the past that I was very excited when I came across a (new to me) company called Living Scripture Strong.
Their gifts are based on Scripture and they have some really sweet options for blankets, baby gifts, gifts for men (these are always HARD to find!), mugs, bags, and more. I've been looking for a new blanket for our couch and was so excited to see their blanket based on Jeremiah 29:11. This thing is sooo soft and comfy. My boys were fighting over who got to use it last night – because of course they couldn't BOTH sit under it 😉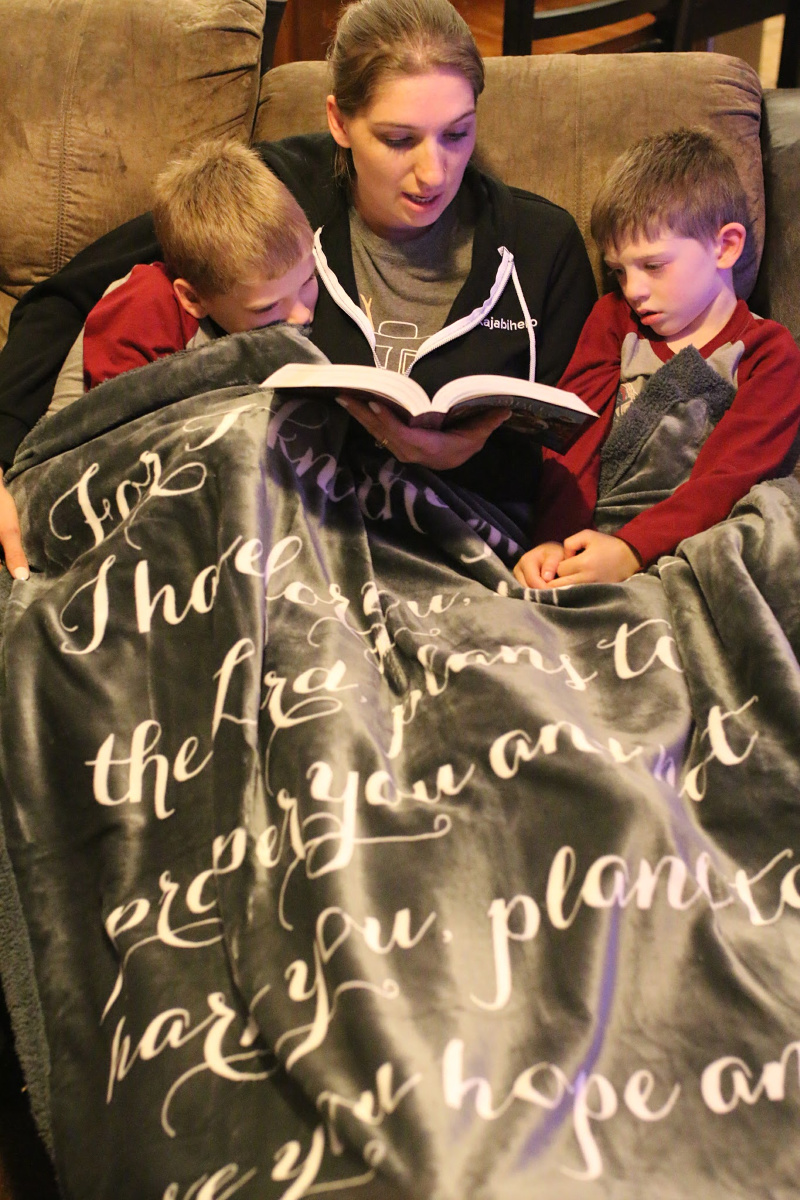 I am always so excited to find a new company that has beautiful items and that are based on Scripture. I knew I loved the design of this blanket but I wasn't expecting how soft and luxurious it feels. They have two other Scripture blankets that I know have my eye on!
Here are a few of their items that I'm drooling over for Christmas presents: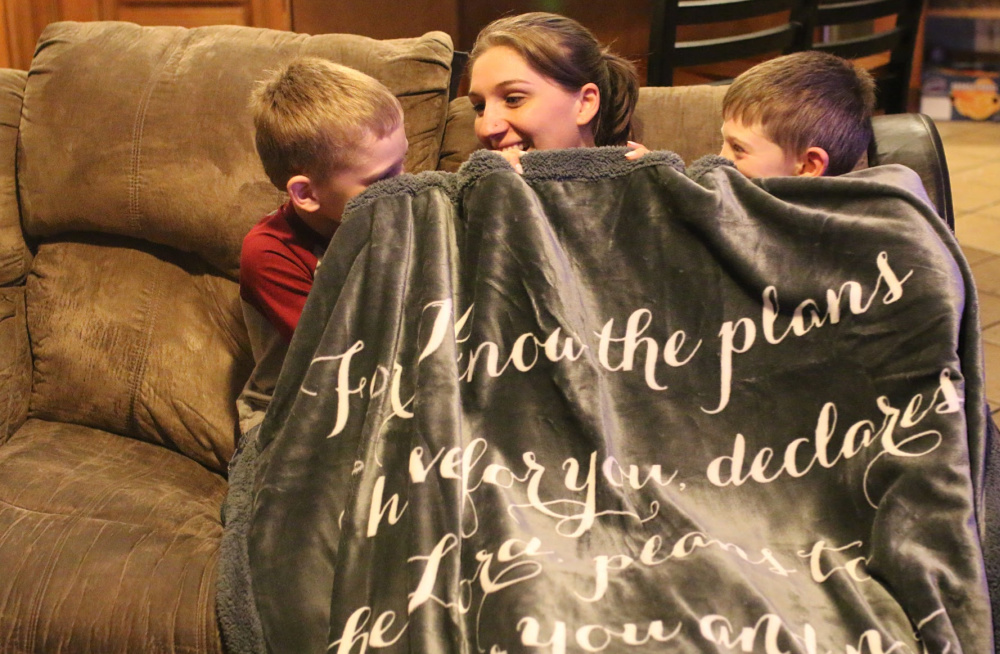 So here's the fun part:
Living Scripture Strong is offering my readers an additional 15% off their already great prices by using coupon code: HOME at checkout! Now you can get your Scripture based Christmas presents EARLY and on SALE!! Is there anything better?
And then once you check it out, let me know YOUR favorite item from the store!