Our Favorite Gospel-Centered Books for Kids (ages 3-10)
Jason and I are avid readers. We both love reading and we hope to raise four boys who also love reading! Plus, reading is an excellent way to teach them about the Lord, cultivate a thirst for knowledge, and expand their horizons.
We all know that reading to our kids from a very young age is so important and our library is filled with classics such as Chicka Chicka Boom Boom and If You Give a Mouse a Cookie. But what we love to read to them more than anything else, is solid Gospel-Centered books.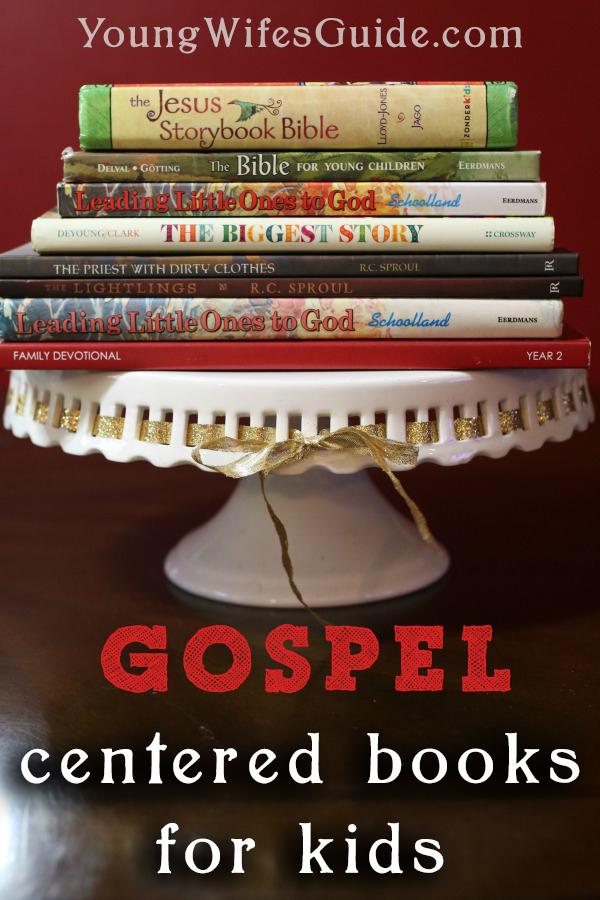 Over the last few years, we've started to build up our library of awesome Christian books. My husband goes to a large pastors conference every year and comes home with a ton of books and always a handful of new kids books.
I know it can be hard to find solid Gospel-Centered books so I decided to share a few of our favorites!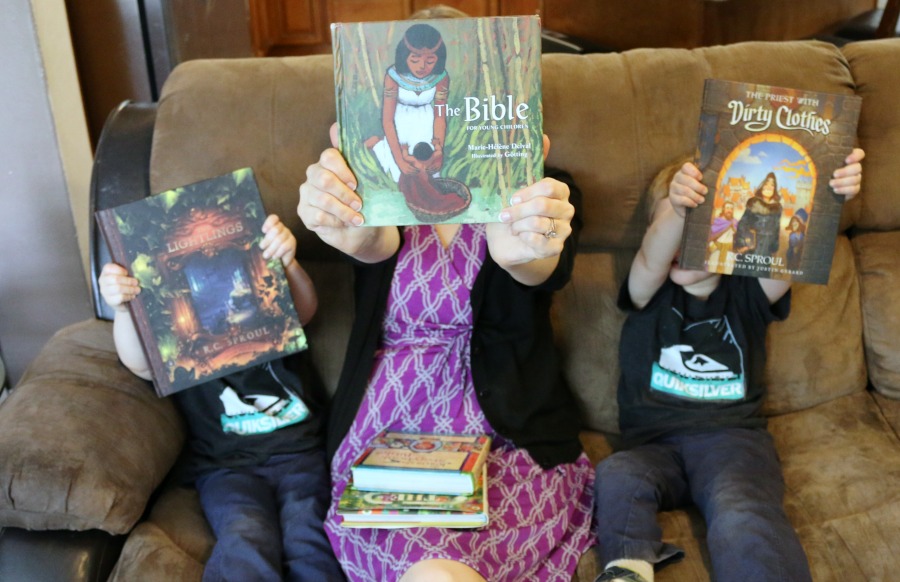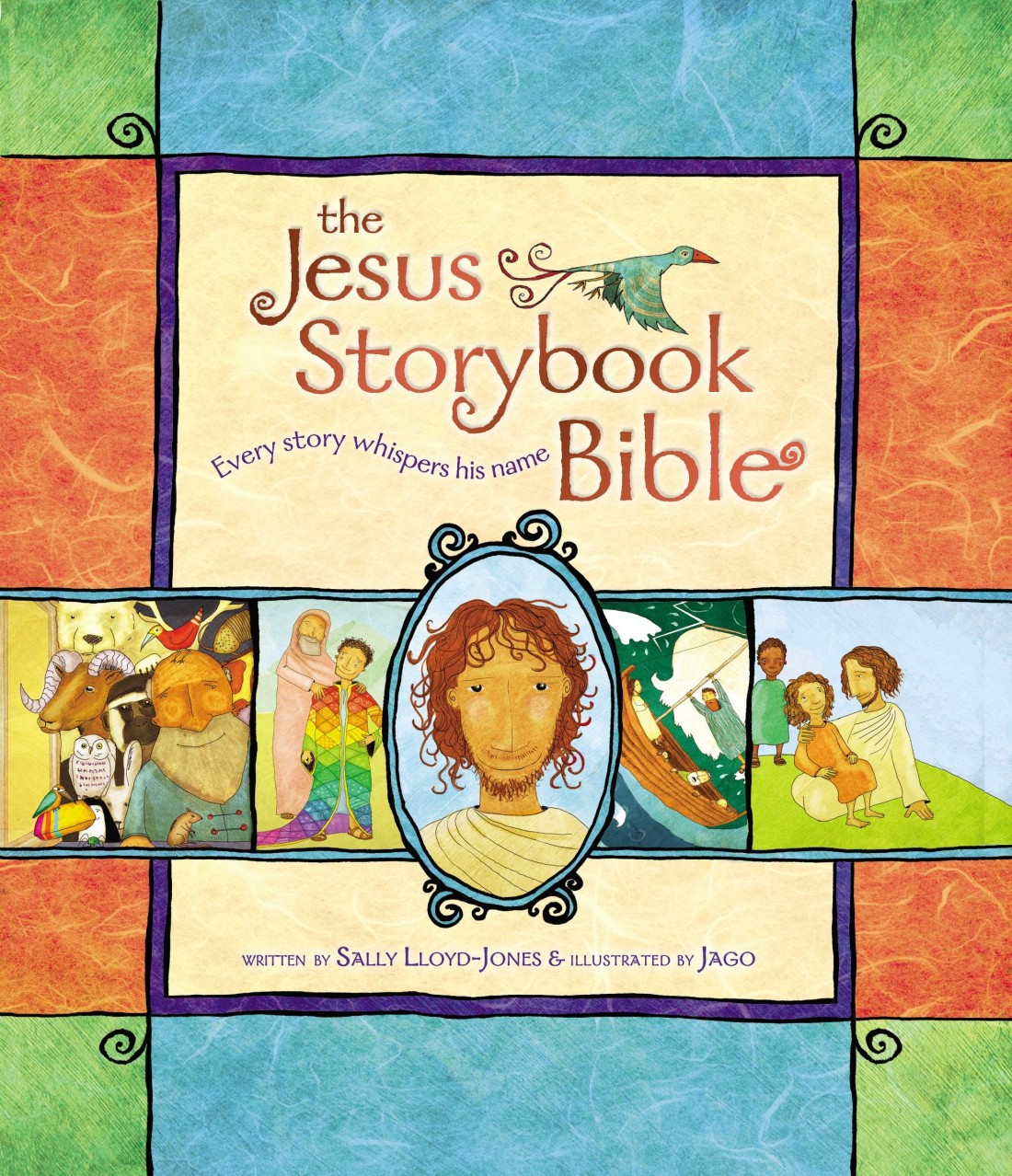 Age Range: 4 – 8 years
Grade Level: Preschool – 3
I would say that this isn't our favorite book out of this bunch, but we were given copies of the Jesus Storybook Bible when my sons were born and the art work is wonderful. My boys love flipping to a story or just picking up from where we left off. It's not the deepest book in the world, but it gives a fantastic overview of the entire Bible for little ones.
My boys can't read yet, so of course we read it to them. But I would think this Bible would be a great one for those a little older who can tackle the reading themselves.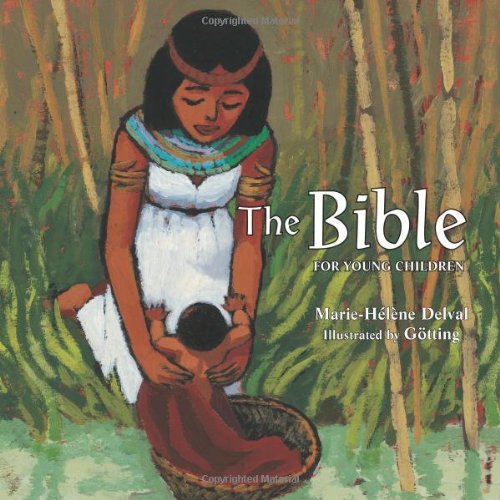 Age Range: 4 – 8 years
Grade Level: Kindergarten – 3
The age range for this book is rated at 4-8 years, but I would say it's more suitable for younger kids. There's not a lot of text on each page and works well for our 2-3 year olds. I personally don't love the illustrations (they are very abstract and boring in my opinion) but I know others who love the illustrations. You can see a peek inside over on amazon. Ultimately, this one has good content but I don't love the pictures and it's pricey in my opinion. It's a short, quick book and it's currently $16.50 on Amazon.
But it does a good job of giving you a quick over view of the Bible for very young kids.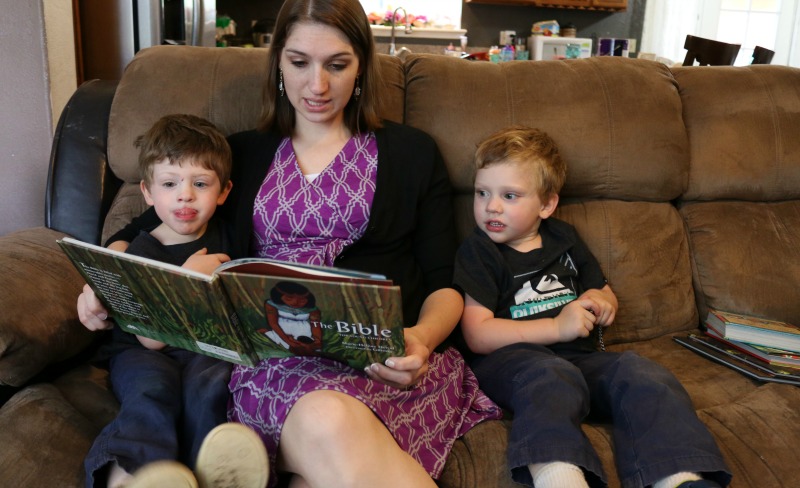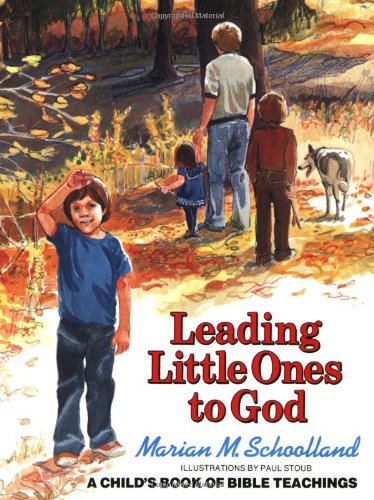 Age Range: 4 – 10 years
Grade Level: Preschool – 5
For some reason, as you can see in the picture of all of the books, we somehow ended up with a copy of this book in hardcover and softcover. We have not heavily used this book yet as our boys are still so young, but I think this will become a favorite very soon! If you have older kids, I highly recommend this one.
The intro says it all: "This book is intended to be a guide to parents who desire to teach their little ones about God. Parents are the child's best teachers, and perhaps there is nothing more important in his or her spiritual development than quiet talks with Mother or Father about the great God who made us and loves us." This book is essentially a guide for parents to have discussions and foster spiritual development with their kids.
The book guides you through different topics (instead of the Bible as a whole so I would recommend this in addition to reading through the Bible with your kids) such as God is Very Great, All That God Does is Good, Sin Spoiled the World, God's Law, What Jesus Did, and more.
Within each mini lesson, there is a portion of a story that you read to your kids, gives you discussion examples of the text, specific Bible verses pertaining to that topic, more suggested reading, a hymn to sing, and a prayer! You could effectively use this guide to lead family worship each day. I highly recommend it! Take a peek over on Amazon to see inside.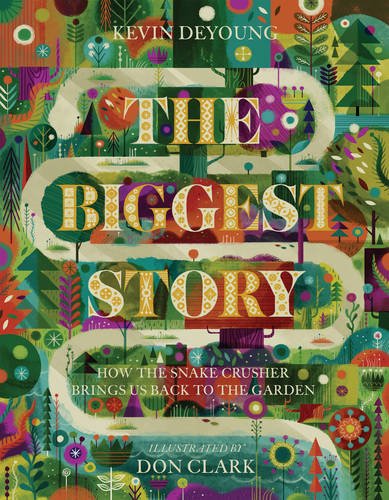 Age Range: 9 – 12 years
Grade Level: 3 – 7
(I have no idea why the age range is 9-12 years old, my boys love this book. Although I can see older kids loving it as well.) This is the newest book in our collection and we love it. The artwork is all very cool and is a neat novelized reading of the Bible. The thing that is so important with this book, is that Jesus is emphasized from page 1. As mature believers, we've come to understand that the entire Bible (including the Old Testament) is basically just telling the story of Jesus. But it can be sometimes difficult to see that.
I found myself having aha moments and thinking about things in the Old Testament especially in relation to Christ. I highly recommend book for young kids and older ones! Take a peek over on Amazon for the really cool illustrations, my kids love this book!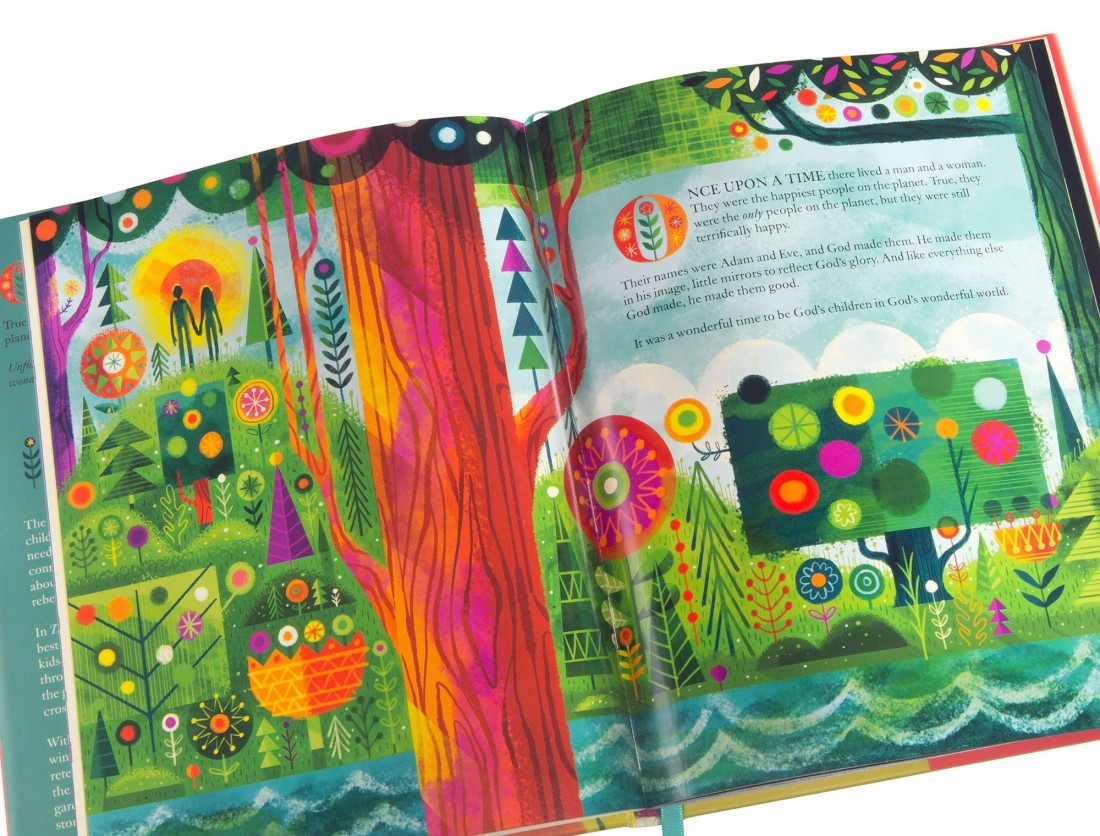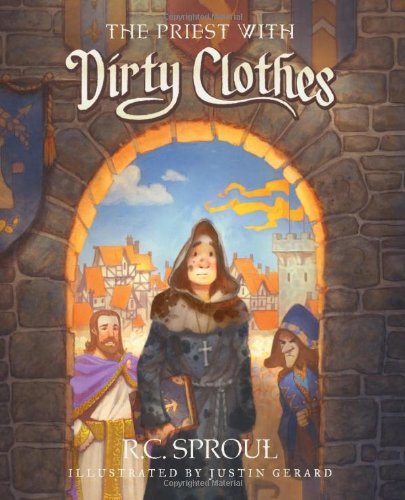 Age Range: 4 – 8 years
Grade Level: Preschool – 3
I kept hearing that R.C. Sproul had a line of children's books and that they were wonderful, but it took us until this year to actually get a couple (they are not cheap) but they have quickly become some of our favorite! In his books, Sproul takes hard to understand principals and weaves them into a beautiful story that both parents and children will get a lot out of.
At the beginning in a letter to parents, Sproul writes: "The Priest with Dirty Clothes is my attempt to help children understand one of the most difficult concepts of Christianity – how we are made acceptable to God through Jesus Christ's righteousness. It is my hope that as children begin to grasp the truth that righteousness comes through Christ, they simultaneously will grow in their understanding of the glory of God."
This book is theologically rich, deep, full of truths and is beautifully illustrated. It even contains several pages as the end that serve as a discussion guide so you can further connect with your kids about what you just read. Take a peek over on Amazon to see inside.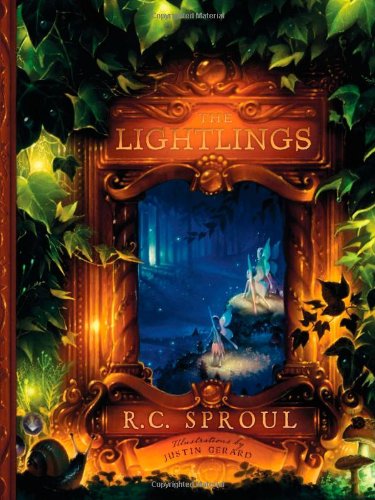 Another delightful allegory from R.C. Sproul that communicates the Biblical story of redemption. The illustrations are beautiful and the story is captivating. This book also contains a discussion guide for parents. I already spent so long talking about the previous book. Just know, this is another excellent book from Sproul.
The Poison Cup and The Donkey Who Carried a King are also excellent books from R.C. Sproul.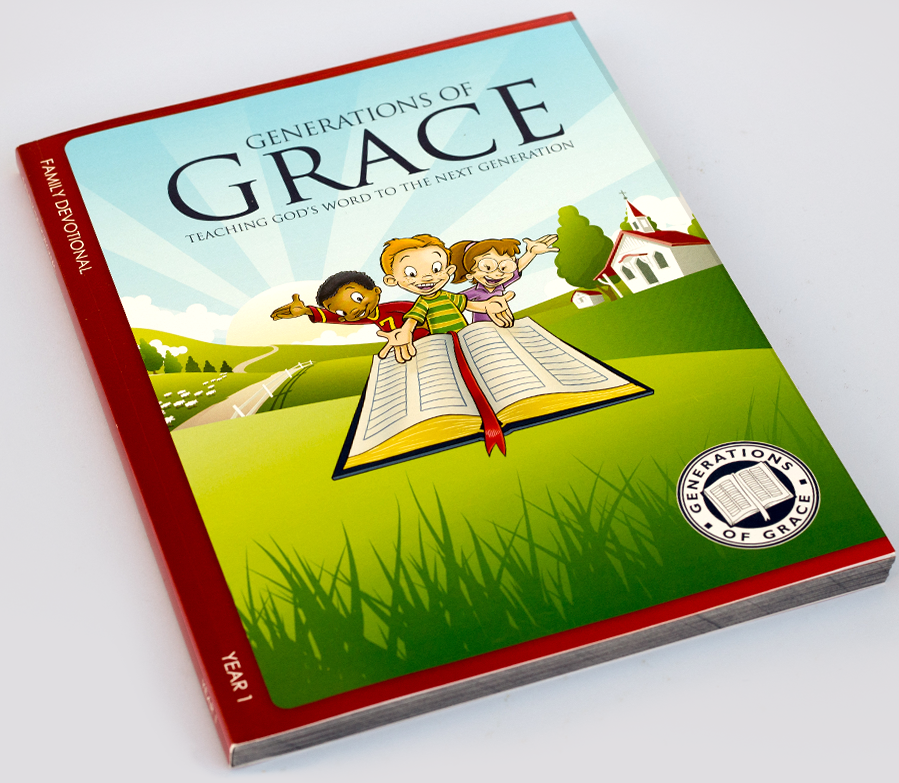 I didn't realize that these are not listed on Amazon as we got them at a conference. The Generations of Grace curriculum is what our Church uses for Sunday School. Jason and I taught Sunday school for two years and loved the depth and accuracy of the program. It goes deeper than your average Sunday school lessons and activities.
At Jason's conference this year, he got the Generations of Grace family devotional! I believe it's meant to be a companion guide to use at home if your Church uses the curriculum for Sunday school. But it's not necessary. The book is a self-contained family devotional guide! The book is colorful, fun and easy to use!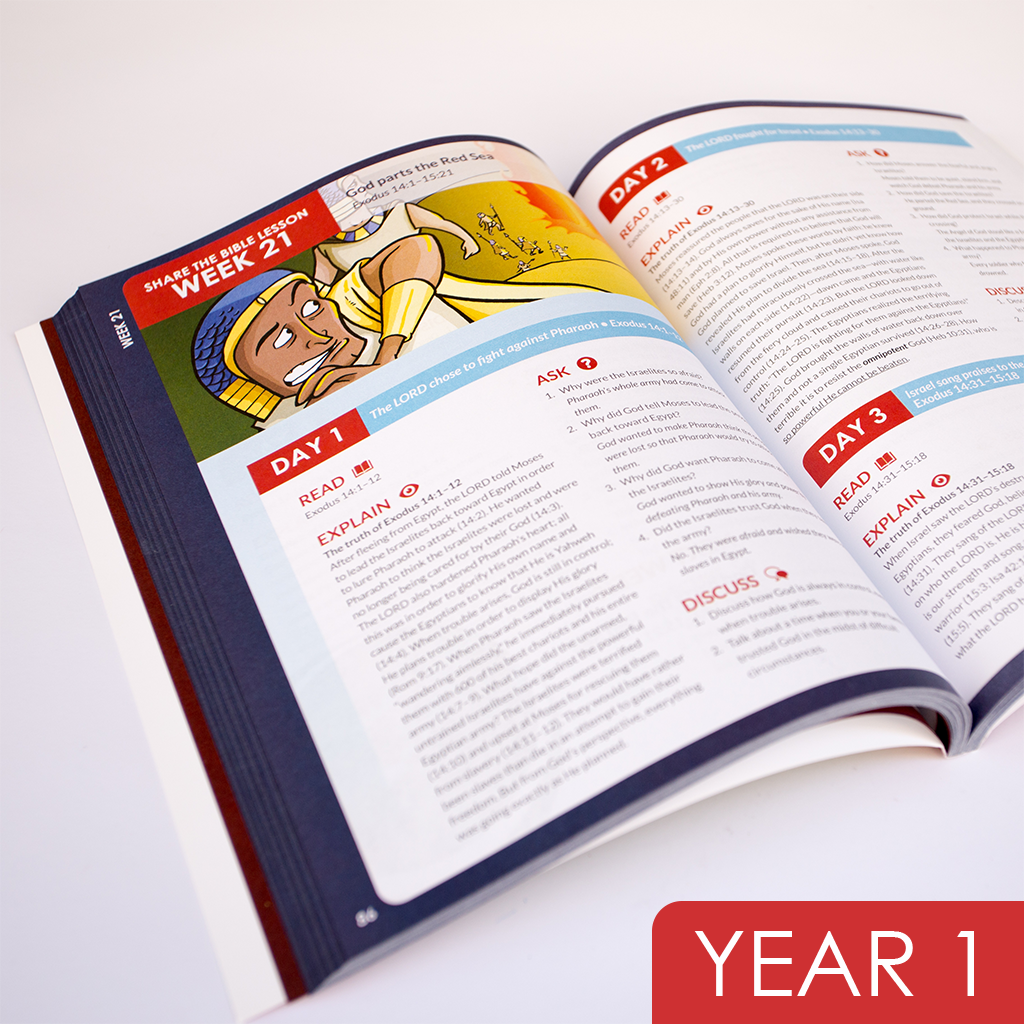 Each week contains five devotionals, which would make this a fantastic book to use during dinner or over breakfast during the week. It gives you a short passage of Scripture to read, then a passage to read that explains what you just read and gives background. It then gives you 3-5 questions to ask your kids (complete with answers in case you get stuck!) as well as a few deep discussion questions.
If you are feeling stuck on how to lead family devotions, I highly recommend you grab the Generations of Grace Family Devotions. It's $19.95 but will last you the entire year! It also takes you verse by verse through the Bible, which I think is so important.
More Gospel-Centered Encouragement:
If you want to go even deeper into this concept of crafting a Gospel-Centered home in all you do, I want to invite you to come check out the 2016 Homemaking Ministries Online Conference!! Registration for the conference just opened up yesterday and this conference is going to be our best one yet!
We are back for a third year with a full line up of 17 Titus 2 women all addressing different aspects of Finding Balance in Your Home (this year's THEME!) during this four day LIVE online conference.
Find out more about the conference >>
The conference isn't until October 25-28th but enrollment is now open! Pre-register today to get $10 off your ticket and get immediate access to an awesome bonus that you can start going through TODAY.
When you purchase a premium ticket, you will get access to my brand new goal setting course and workbook – it's a 5 part video based course that walks you through setting big priorities for you day, breaking those down into bite sized manageable pieces, setting SMART goals, and combining this all into a schedule that you LOVE.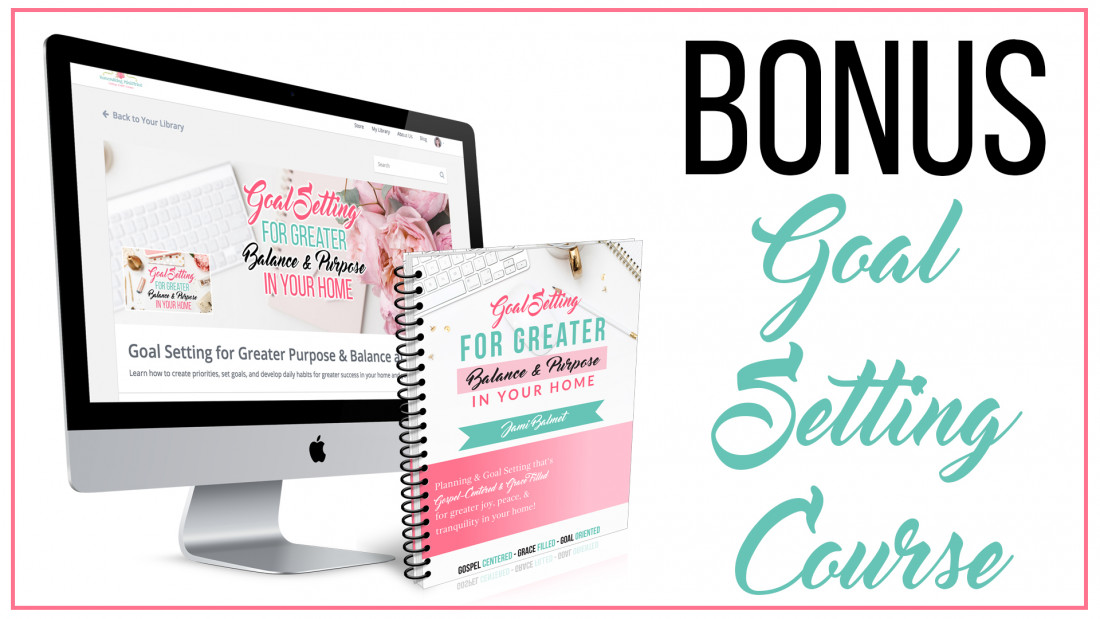 Sign up TODAY! >>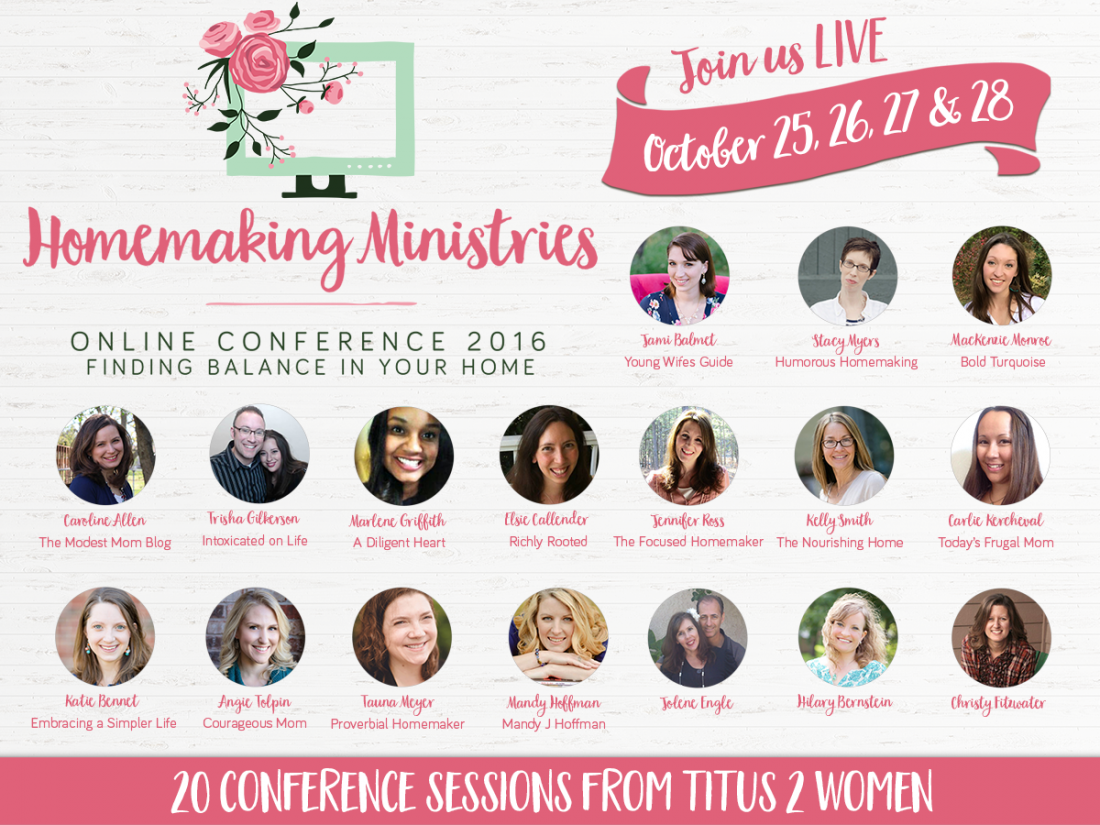 Sign up TODAY! >>
What are your favorite Gospel-Centered kids books? Leave a comment!