Q&A on Eschatology (and where do we go from here?) – (A Look at the End Times Part 5) – Hf #322
Here in our 5th and final part of our eschatology series, we are going a Q&A wrap up. Jason and I are sharing where we've landed on this whole debate (maybe), determining churches based off Eschatology (should we??), viewing current events, and where do we go from here? I hope to leave you at the end of this episode with a ton of encouragement! Listen in here:
Listen to the Podcast:

And don't forget to subscribe to the podcast in iTunes.

Right click here and save-as to download this episode to your computer.
A note on this series: In no way are Jason and I an expert in this topic. But we've greatly enjoyed diving into eschatology this year and are excited to share what we've learned. We are covering the 3 main views of the end times, but even within those 3, there are countless smaller viewpoints of those. So what we are attempting to do here is a broad overview of each point. Please forgive us if we over generalize any areas or if we make a mistake on any of these. Please come dialogue with us on Instagram if you want to share anything!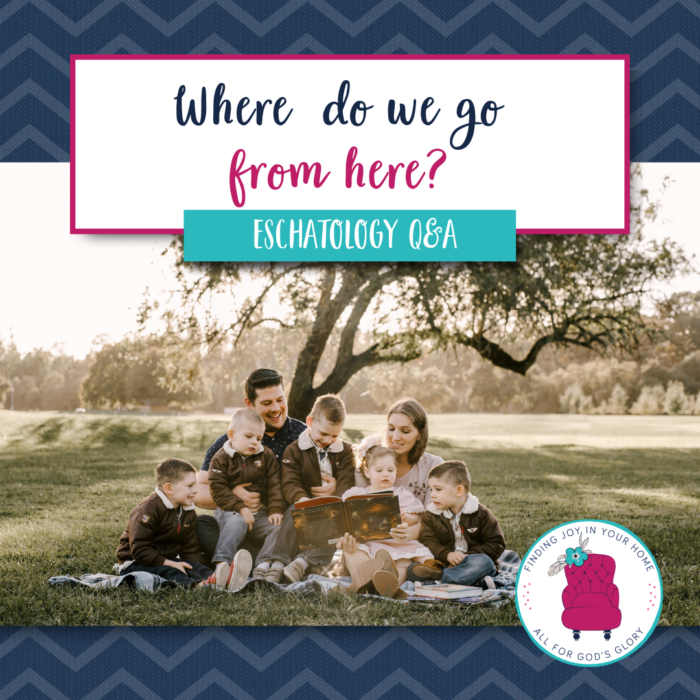 Links & Resources: