TTM #20: Media Choices for Young Kids (walking the tight rope)
With so much technology and so many media choices at our fingertips today, its harder than ever to know what we should allow in our homes or not. If you have young kids that you want to protect, the challenge gets even harder!
So where do we begin when it comes to determining good media choices for our kids? In today's episode, we start to dive into that.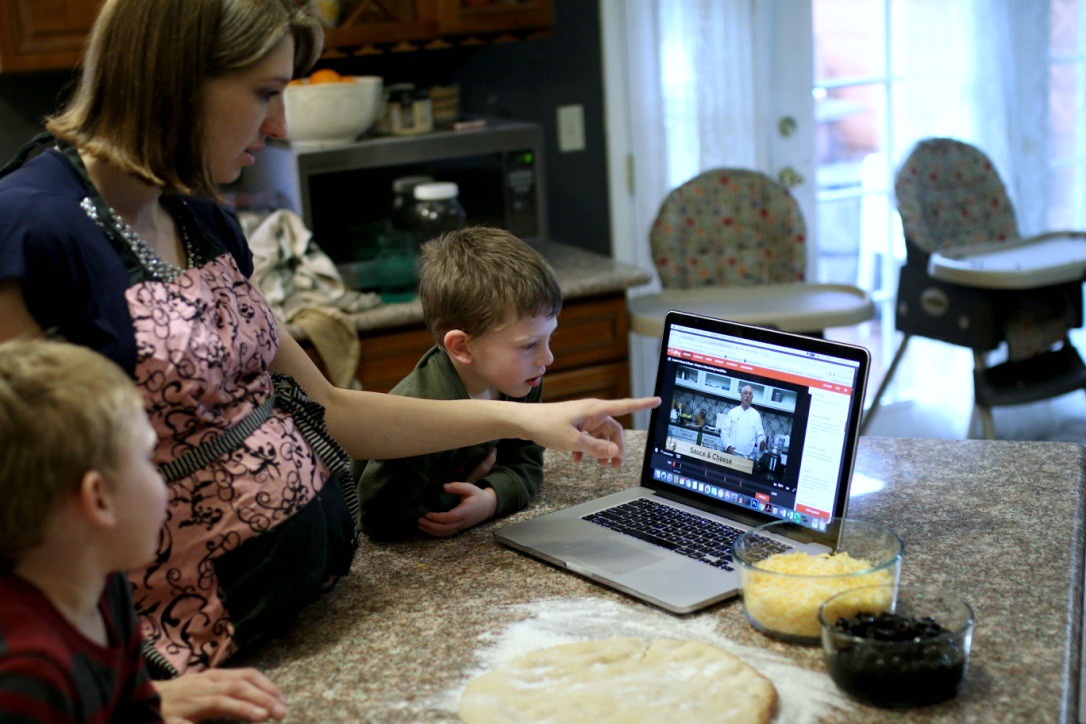 Listen to the Podcast:

We also recorded this blog post as an audio podcast. If you want to listen in instead of reading, click play below or do a combination of both

And don't forget to subscribe to the podcast in iTunes.

Right click here and save-as to download this episode to your computer.
This week's episode comes from Chelsea! She sent in an audio messaged to ask about media choices. Listen into hear her questions and my response! (And find out how to leave a voicemail question below!)
Finding the Right Balance
I think this is a hard balance to walk. As Christian parents, we want to be and need to be protective over what our kids are watching, reading, and being exposed to. We want to be protective and help mold and form their young imaginations and questions.
But the other side of that is that we don't want to be so suffocating with our rules and legalistic that they become overly curious, or we make them too naive, or even rebel in the future.
We want to protect and help guide our kids when they are young so that they are not exposed to things of the world too early. At the time same time, we want to help guide them through tricky waters while they are living under our roof and we can have open and honest conversations with them.
It's definitely a hard balance to walk and the specific guidelines are going to differ from family to family.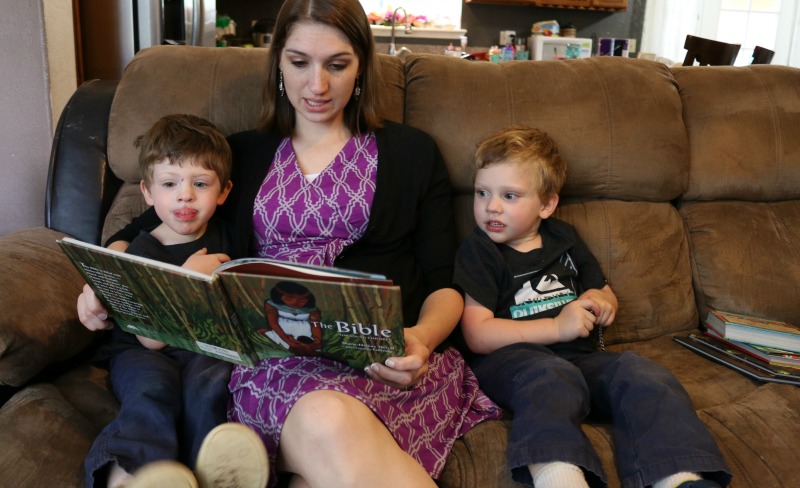 Where our family is at right now
So for example, we do allow most Disney movies in our home. We watch them as a family and have the chance to talk about what's real in those movies, what's not real, and it's the perfect time to have discussions over character's sins or moral issues. It becomes a great time to chat about why a certain character acted the way they did and if that is glorifying to God.
It allows us to explain to the kids that there are different religions and belief systems in the world but only one true God! Interaction with these movies and media allows us to start equipping their young minds.
At the same time, there are a lot of things we say no to.
We always pre-screen "kids" movies before we let them watch them, they are not alone to choose things on Netflix without showing us first, and they are never ever allowed to surf on YouTube. On the rare occasion they watch something on YouTube, it's only a tv show or movie we are familiar with and our watchful eye is on them to make sure they don't click to something else.
With that said, they don't watch move popular tv shows. They are allowed to watch many PBS shows (often with the opportunity to share why we believe a different way, such as with the show Dinosaur Train on PBS which is very evolutionary). But they are not allowed to watch most Nickelodeon, Disney, or other kid networks. Of course, this is made easy by the fact that we don't have cable TV. We only stream off Netflix and Amazon Prime. I think the two exclusions to this are 1) Paw Patrol and 2) Little Einsteins which I believe is owned by Dinsey.
These rules will of course change and flow throughout the years as our children age. But as they grow older, our ideas of pre-screening everything will not change. I want to know what my kids are being exposed to. The same goes for reading material.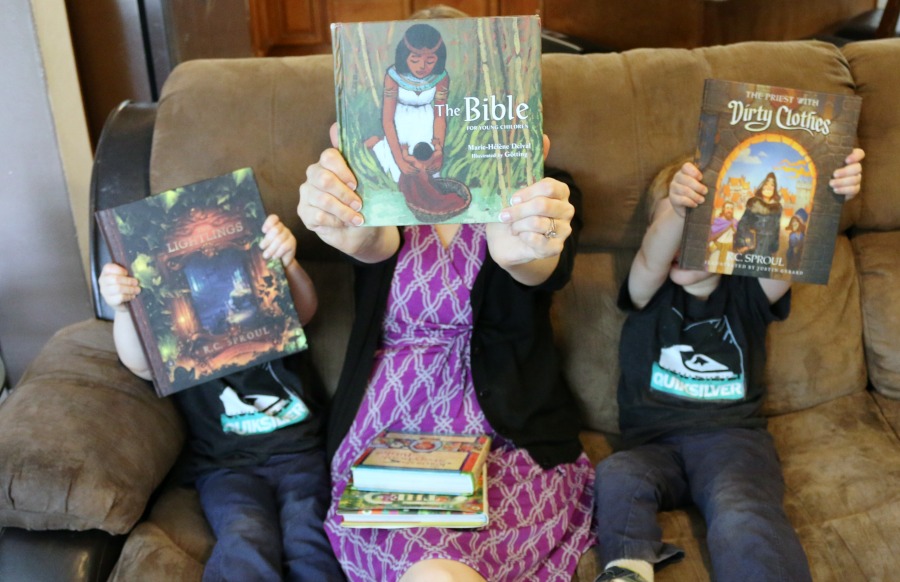 In short, there is no definitive Biblical answer. We can't point to one portion of Scripture and say, "see this gives us a list of what movies or TV shows are okay!"
But we can take what Scripture teaches, pull the principles from that, and pray that God would give us the wisdom to decide from family to family.
With that said, there are some incredible Christian tv shows that we use most of the time. Our favorites include:
Theo
Owlegories
What's in the Bible
And actually, I should mention an online service that we use and love. It's called JellyTelly and it's a kind of like a Christian Netflix for kids. It contains those three shows I mentioned plus a ton of other incredible ones! There are actually over 100 shows on there. I don't have to worry about what my kids are clicing on or when they try out a new show.
Find out more at: https://findingjoyinyourhome.com/jellytelly. It's just $4.99 a month, so even cheaper than Netflix. Or you can get it for $49.99 for a whole year, which breaks down to two months free.
One last Sidenote: We must remember not to judge others and other families when they make media choices that are different than ours. Some things are plain sin that we must shield our children from, but a lot of other things fall into the gray area that we must decide for our family.
Want to leave a voicemail question?
I want to cover YOUR questions and topics here on TTM! So if you have a question, please leave a voice mail (under 90 seconds) and I will try my hardest to answer it on the podcast or find someone more qualified to answer it 🙂
Just click the button below to leave a voicemail that we can then play on the air. If you would prefer to write in a question, you may do so here.