Using Freshly Ground Grains in Everyday Life (With a full and busy schedule)! – Hf #166
It's been almost a year since I revolutionized my kitchen and started grinding my own grains. I know it sounds crazy that I grind all my own grains. I originally had the idea that grinding my own grains would be hard, complicated, and more importantly take way too much time.
I was shocked to find out that it's actually very easy and takes very little time, and yet, this one simple changed has completely revolutionized my kitchen and helped me fall back in love with cooking!
We have three ways for you to follow along with this discussion today: Read the brief note below, listen to the audio from the podcast, or watch the full video (my personal favorite option) on YouTube. Find all the options below!
Listen to the Podcast:

We also recorded this blog post as an audio podcast. If you want to listen in instead of reading, click play below or do a combination of both

And don't forget to subscribe to the podcast in iTunes.

Right click here and save-as to download this episode to your computer.
Check out my new show: Baking with Jami!
I have a brand new show on YouTube called Baking with Jami and this is my first episode – sharing how I grind fresh grains in my house. Watch my video below to get the most out of this talk! I'll take you in my kitchen to show what I do. Don't forget to subscribe to my YouTube channel so you never miss an episode! And watch my newest episode all about how to pick the best grain mill for you here.
Why Grind Your Own Grains?
The very first thing I get asked is "WHY would you want to grind your own wheat?" I know it sounds like something out of prairie days – but honestly it's very easy and doable wth an electric grain mill.
We grind our own wheat because its:
Much healthier (Listen to the FREE audio here called "The Truth About Wheat"
Tastes AMAZING compared to store bought wheat
Much cheaper per pound (after you pay off the grain mill)
Where you can learn more about grinding your own wheat: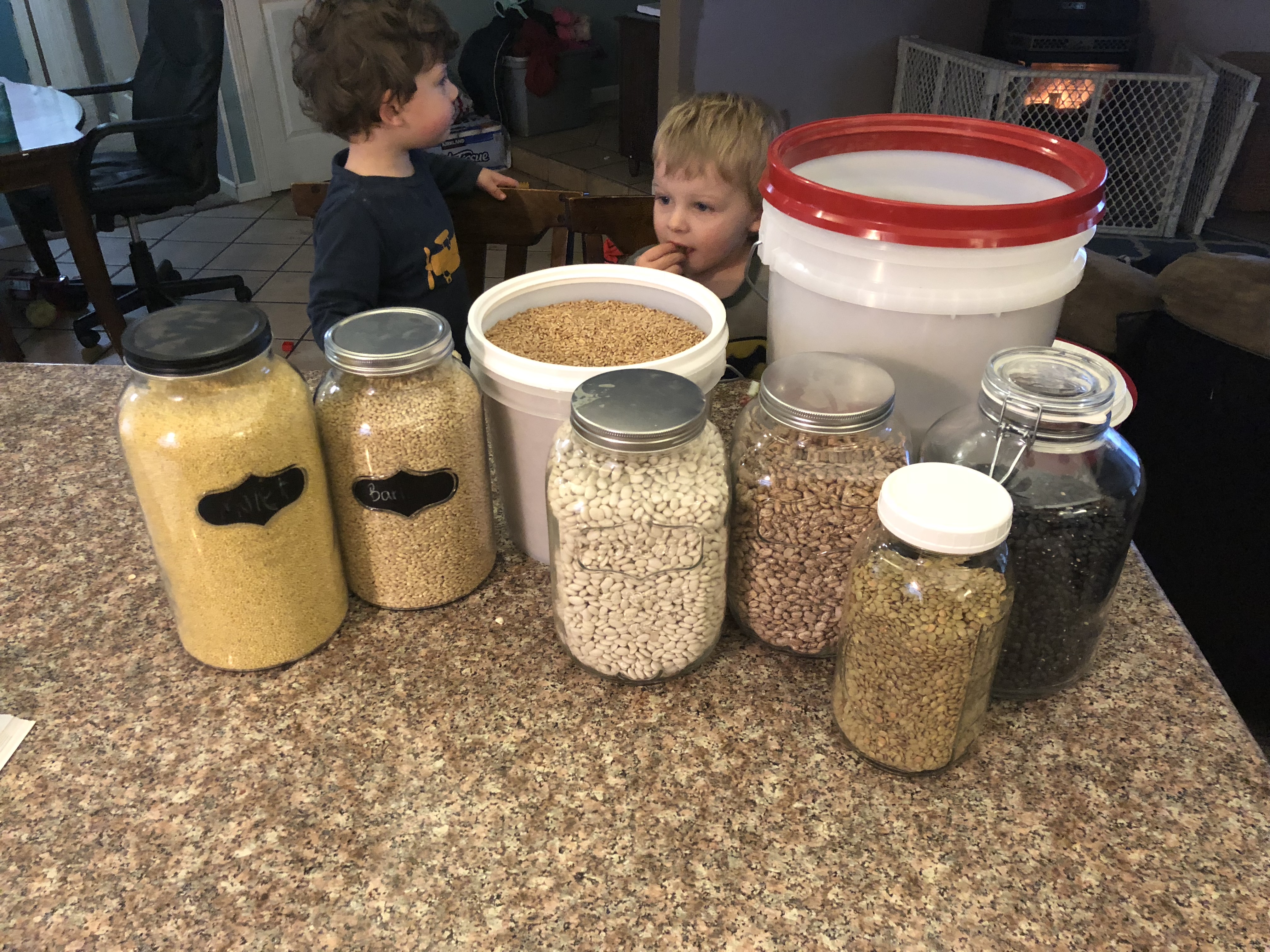 Is this even practical?
So you might be convinced that this is healthier, tastes better, and might even be more economical…but is it even practical?? I thought there was no way that we could fit this into our already full schedule. But it seriously takes just 60-90 seconds to grind the wheat – so simple, fast, and easy! It doesn't add hardly any time to my baking routine.
Watch the video above to see how easy it is to make a full sandwich loaf in about 5 minutes! I make 2-3 of these a week and it replaces all of our bread! Simple, easy, and delicious.
Where to Buy Grain
There are dozens (hundreds) of different grains to choose from. This part can be a little difficult to know what kinds to buy. Sue Becker's book does a GREAT job of explaining the main kinds of grains we use and what recipes to use them in.
The three main types of wheat that I use (I order 50lb bags at once) are: Hard red, Hard white, and Soft white. If your budget is tight or you don't have room to store all of that, Hard white will serve almost all of your needs.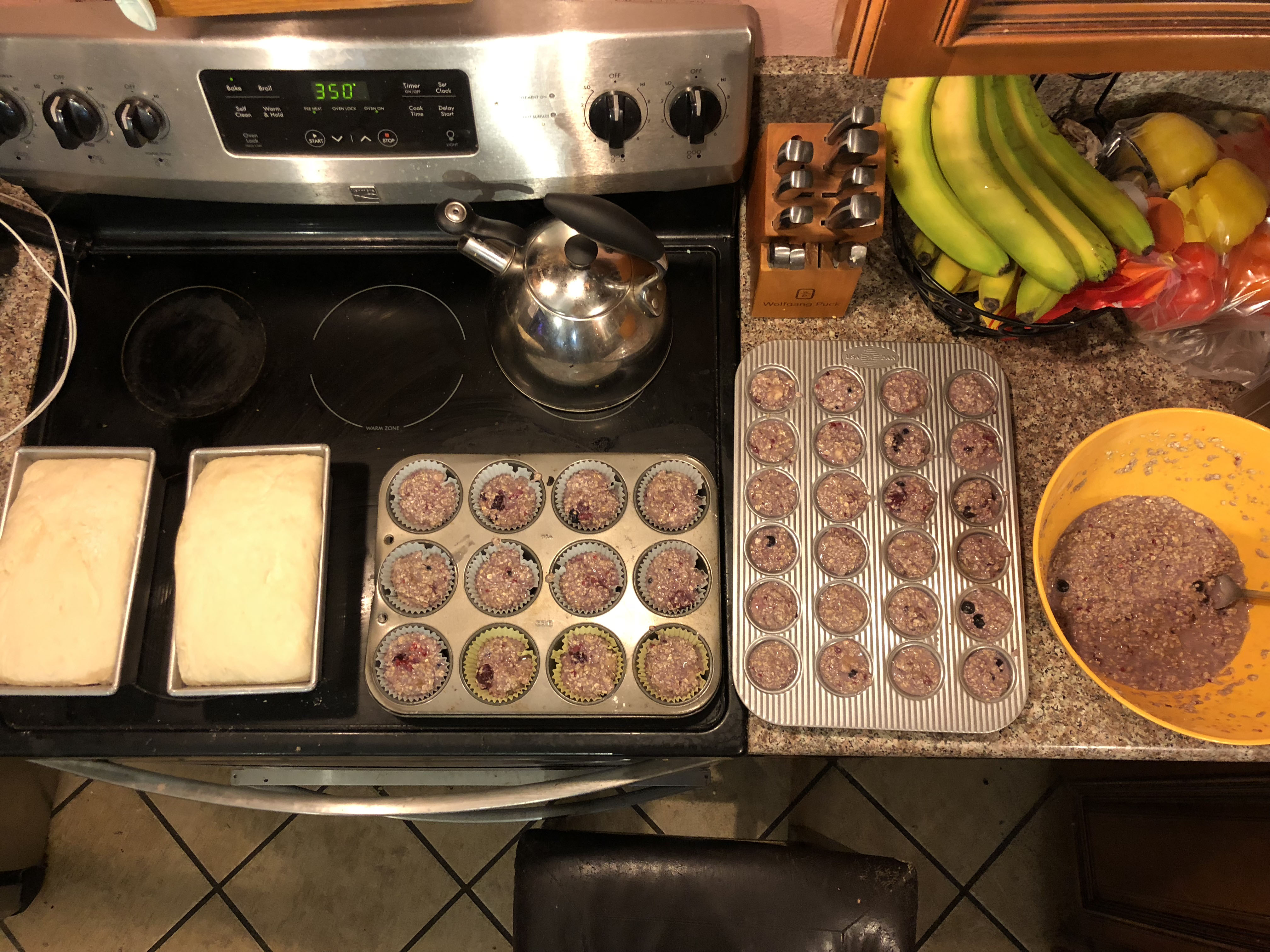 I've also been using spelt a lot more recently and I keep small amounts of millet, buckwheat, and pearled barley on hand as well. I have also started looking into Einkorn grain and want to find an affordable source for it. Wardee has some great information on this ancient grain.
Where to buy:
Your local health food or bulk bin store (i.e. Winco (the best prices for me locally, Sprouts, WholeFoods, etc.)
BreadBeckers.com – They are my supplier of choice and they sell sooo much more than just grains. But their shipping is based on weight and adds about $100 to my order in shipping for CA!)
Honeyville.com – My main supplier of grains right now as they have great prices, $4.99 flat rate shipping (woohoo!!), and organic options.
AzureStandard.com – This is my #1 go to source for all my grains now. They are a truck delivery company that doens't deliver to all areas but if they deliver in your area, it's totally worth it!
What have we replaced?
We have actually slowly replaced all bread and grain products in our house!! I'm sure there may come a season, or a busy week) when we purchase things like tortillas or a sandwich loaf. But for our normal schedule, we've replaced everything! This includes: pasta, tortillas, all breads, muffins, cookies, waffles, cakes, bagels, etc.
The Essential Home Ground Flour Cookbook contains over 100 recipes that show you how to make all of those things with fresh ground wheat! I can't recommend it enough!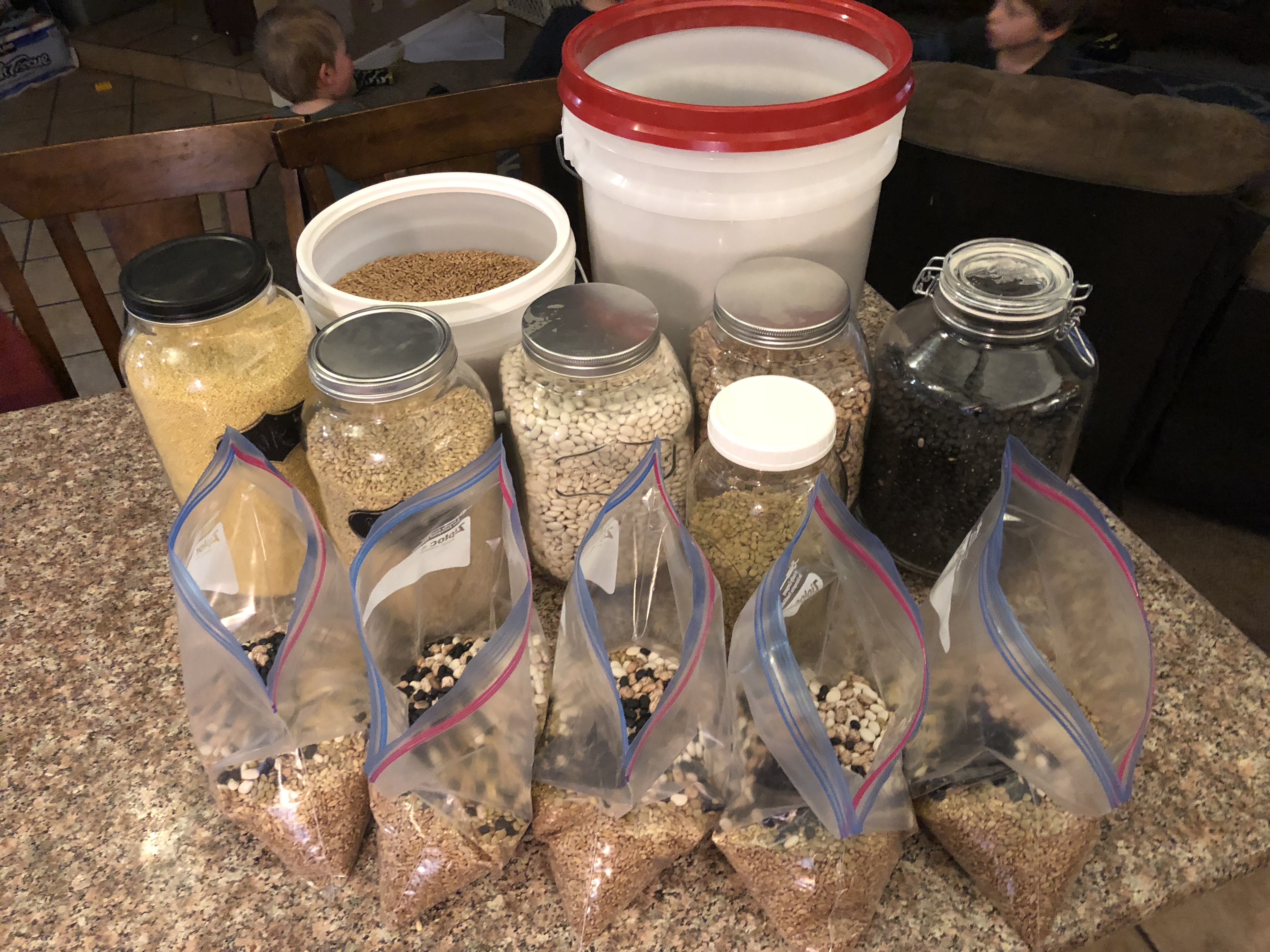 Is this good for gluten-free?
I've had a lot of you ask about gluten free options. This would be HUGLY beneficial to you if you have to be gluten free!! There are so many fantastic grains you can use that are gluten-free! In fact, if you have to eat gluten free, this might be even MORE helpful and beneficial to you!
If you are interested in Gluten-free baking, Bread Beckers has 9 video classes on the subject!! Check them all out here.
What else do I need in my kitchen?
So if you are going to go through this effort of getting a grain mill, what other accessories or things do you need to get started?
The quick and easy answer is: nothing! You can literally just swap out your old source for flour with your new home ground flour and do your normal thing. However, there are some helpful items you can begin to collect overtime. These are my favorite (refer to the podcast episode for descriptions on all of these):
Zojirushi Home Bakery Bread Machine (this is the model I have and LOVE)! This one has a gluten free setting as well as 3 homemade settings you can use.
Tortilla Maker (This is the one we have. It's 10inches, it presses the tortilla (it's soooo quick and easy), and even cooks the tortilla right here. It is WELL worth saving up for.)
Waffle Maker (we just us the same one we've had since we got married.
USA pans (seriously the BEST pans to bake with!!! You can search for all kinds of different ones on Amazon but here's a nifty package of them.)
Pasta Maker (I totally forgot to mention this one on the podcast. But I got a pasta maker a few years ago when I found on refurbished for a great price. I LOVE using it because it takes about 5 minutes of your time to make fresh pasta. And now I can make freshly ground fresh pasta!!!) They have the exact one I have listed refurbished on Amazon right now for a STEAL!
Just a warning: Starting to grind your own wheat might make you FALL IN LOVE with cooking and baking again and might just lead you down a very dangerous (and also wonderful) path of making fresh things in your home!! ? I won't apologize if I get you hooked.
NutriMill Harvest Sale Through December 25, 2018:
The amazing Harvest bundle includes the NutriMill Harvest (normally $299), The mini seed mill (normally $14.99), Grain crazy cookbook (normally $19.95), and the Essential Home Ground Flour Cookbook (normally $19.95) for just $244!! This is an incredible price for this package, I think it's well worth it if you are leaning towards the Harvest.
You can watch my full comparison video on how to pick the right grain mill for your family and see why I love this NutriMill Harvest so much.
But through December 25, 2018 they have this awesome bundle which includes my very favorite cookbook, the beautiful harvest and two other goodies for only $244! PLUS you get to choose which color Harvest that you want. You can find the Harvest bundle here and use coupon code: HOLIDAYHARVEST at checkout to get it for just $244 with FREE SHIPPING!