Welcome to the Titus 2 Minute Podcast!
Welcome to my BRAND NEW PODCAST: The Titus 2 Minute Podcast! This has been a work in progress for the last 6 months or so…and it's finally here!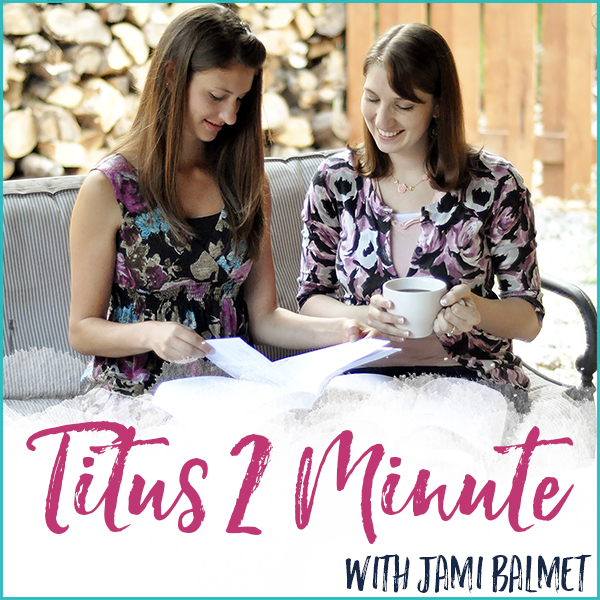 Listen to the Podcast:

We also recorded this blog post as an audio podcast. If you want to listen in instead of reading, click play below or do a combination of both

And don't forget to subscribe to the podcast in iTunes.

Right click here and save-as to download this episode to your computer.
My goal with this new podcast: is to give you bite-sized episodes from all different kinds of women in Biblical womanhood and homemaking. My aim is to give you the encouragement and hands-on tools you need! And all the while hopefully pointing you back to the importance of real-life relationships with other women!
I am so thankful for resources we have available today. I know I have been so mentored in my life through books, articles, and podcasts. So while I love and am so thankful for online resources, those real life relationships are even more important!
The format of my new podcast
The fun thing about this podcast is that it's going to be a three day a week podcast! And each episode is only going to be 5-15 minutes! its short, sweet, and to the point. If you are looking for some longer form teaching, then come on over to my other podcast, the Homemaking Foundations Podcast.
The typical format for the shows will be that I'm teaching or answering a reader's question on one episode per week and then the other two will typically be another woman answering a question or doing an interview. So you are going to get to hear from a ton of people throughout this podcast!

And I want to hear from YOU! Do you have questions that we could answer here on the podcast, whether by me or someone else? Hop on over to Titus2Minute.com and you can leave an audio message with your question or fill out the contact form and ask your question there.
Like I said, throughout this new podcast I want to point you to something again and again: That while online resources like this are amazing, there is still a very big need for forming in-person relationships with other women.
This is the true heart behind the passage in Titus 2 3:-5″
"Older women likewise are to be reverent in behavior, not slanderers or slaves to much wine. They are to teach what is good, and so train the young women to love their husbands and children, to be self-controlled, pure, working at home, kind, and submissive to their own husbands, that the word of God may not be reviled."
As we form relationships with others, God is calling us to mentor other women and be mentored by other women.
I love how Donna Otto explains this in her book Finding a Mentor, Being a Mentor:
"You may be 80 and have much to offer a 40-year-old. Or you may be 20 and find a 15-year-old looking up to you. In either situation, Titus 2:3-5 is a clarion call to women today – to older women to model; to younger women to learn. Your Creator Lord, your Almighty God, your heavenly Father, calls you in no uncertain terms to pass on to younger women your passion for Him and your commitment to His ways."
So all of us listening can be that younger woman, learning from someone older. And usually, I think most of us think of ourselves in that capacity. that we are the younger ones, we are the ones waiting for that mentorship. And that humility and that desire is good!
But there's always someone younger in age, or younger in their faith than ourselves that we can be a mentor too. Does that sound daunting? I love how Donna Otto says it:
"What younger women need is not someone with an impressive resume but a true, vibrant, contagious spirituality. And this kind of spirituality is best communicated not through a sermon or a book, or even through many sermons or an entire library. Instead, this kind of spirituality is best learned when younger women see it lived out right in front of them by an older woman. It must be "caught," not taught, and that means a one-on-one, personal relationship over time."
So what does this mean? It encourages me to talk about the Lord, to rejoice and praise in what he has done for me, and to put that on display for those around me to see. Whether that's the very real influence I have as my kids watch me through the years, or the younger women I meet at Church, or anyone else I come into contact with. I want others to see Christ when they look at me. And that's a worthy lifelong pursuit!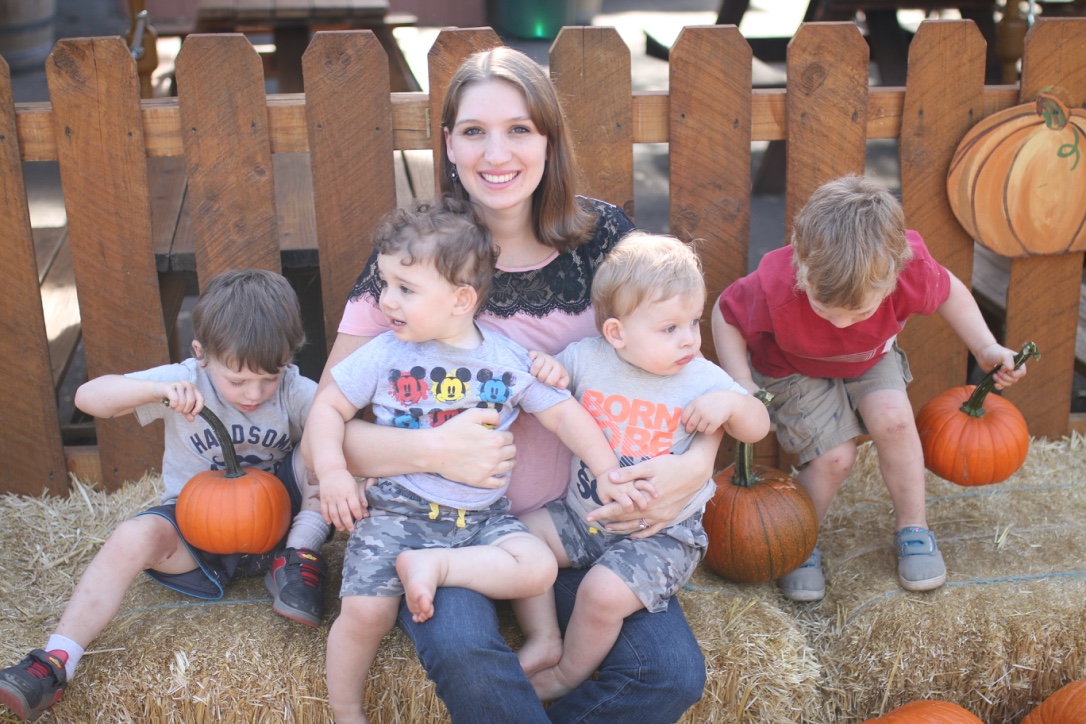 So my prayer for you throughout this podcast is that you would grow in your relationship with the Lord, that you learn practical and needed skills in your home, and then you would turn all of this back into real in life relationships!
I am really excited for this podcast as it unfolds and I can't wait to be with you three days a week! So make sure you are subscribed to this new podcast in iTunes and if you are enjoying it, please take 5 minutes and leave a rating and review, it really helps us! And then make sure to come back to Titus2Minute.com for all the shownotes, links, and resources mentioned!
And we will see you back here on Wednesday and then Friday for the rest of the episodes this week. We will be joined on those episodes by two other lovely ladies. So thanks again for tuning in, I have a feeling that this new podcast is the start of a very beautiful relationship. I'll see you guys back here on Wednesday for the next episode, and remember to focus on Christ today in everything you do!