2017 Christian Reading Challenge For Christian Women – HF #52
UPDATE: You can now find all the details for the MEN'S companion reading challenge here. Wrangle your husband into doing the challenge with you or send to a man in your life who might want to dig into some amazing Gospel-Centered books.
Reading is one of the best ways that I invest in myself, in my homemaking, and in my spiritual life. But with four little munchkins and one on the way, it can be really tough to find the time to read (and to find books that are actually worth the time)!
Jason and I are both avid readers and love to do so, but if we don't plan to make time for reading (and put together reading lists) then it just doesn't happen. I've been thinking about my reading goals and lists for 2017 this month and just came across Tim Challies' 2017 Reading Challenge late last week.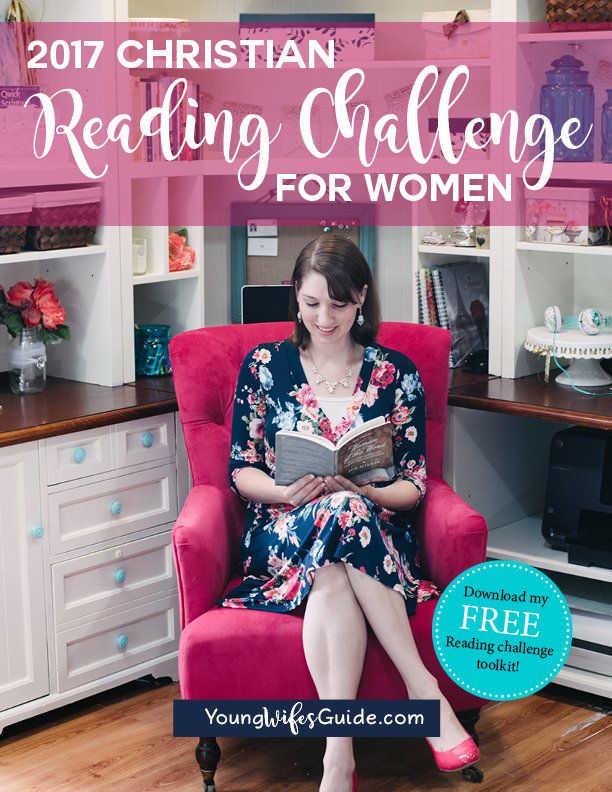 Listen to the Podcast:

Listen in to my podcast episode from this week to find out more about why I developed this reading plan, tips for following along, and the reasoning behind the books and categories I chose. Or skip the podcast and head down below for all the info 🙂

And don't forget to subscribe to my podcast in iTunes.

Right click here and save-as to download this episode to your computer.
On Friday night, Jason and I sat down with a pen and paper and started mapping out the books we would read to follow along with this reading challenge. We are doing the highest reading tier which is 104 books in the year (yes, we are crazy)!
But as I started writing out the categories and trying to pick books, I realized that I was going to be fitting into books that I really didn't interest me and leave no extra time for other Christian books I knew I wanted to read.
I'm ALL for broadening my reading horizon, which is why I was so excited about this new reading challenge idea. But in my busy life and schedule, I just don't have the time for some of the categories: read a book that won a prize, a book of poetry (poetry so does not speak to me), a graphic novel, a book of comics, etc.
So then I started thinking about this wonderful community here on my blog and that while I'm putting together this reading challenge, since I'm going to go off of it anyway and create my own, that you might want to follow along with me!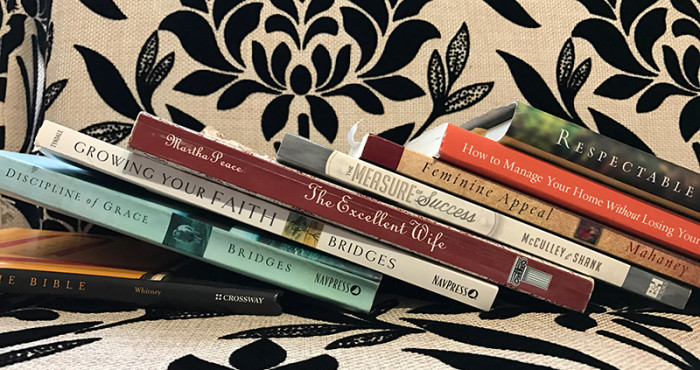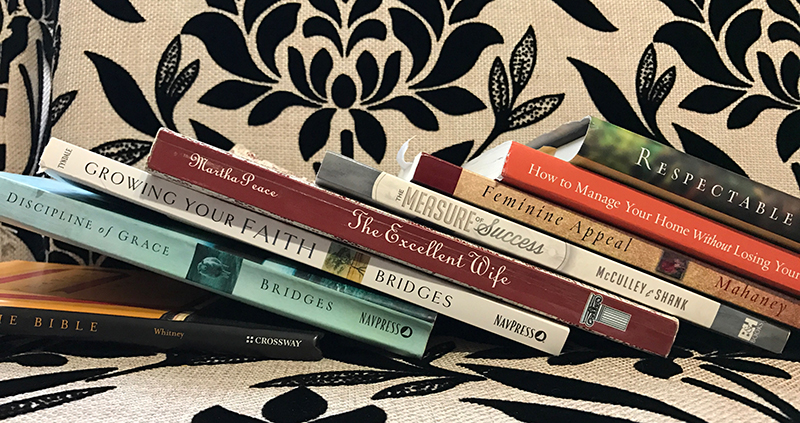 So I sent out a quick email to my weekly newsletter ladies and got hundreds of responses that you would love to join a reading challenge if I created it geared towards Christian women. And thus, my 2017 Christian Reading Challenge was born. Ready to jump in?
Please note: Jason (my hubby) is putting together a companion lists for men. So if you're husband wants to follow along the reading challenge with you, stay tuned for that list coming tomorrow or download the free toolkit to get access to it immediately.
2017 Christian Reading Challenge for Women
Here's how it works:
I have given you category suggestions for each book as well as my book recommendation. I personally recommend all of these books and tried to think about the very best books I recommend all women read. If you've already read that book or simply want a different suggestion, scroll down and you will find more book recommendations for each category (OR feel free to choose any of your own books).
Then download and/or print off the reading list to follow along.
A note about fiction: This list does not include any fiction. I LOVE reading fiction and read many fiction books throughout the year. However, since this is for entertainment and relaxation for me, I don't need to add these in as reading goals. When we are on vacation, or I have more down time (like during Christmas), I read a lot more fiction. But I'm already prone to being lazy and reaching for a fiction book more than a book to help my spiritual growth or draw closer to the Lord, so I don't need any extra reading goals to re-inforce that habit 😉 But I know several of you requested fiction options worked in, so feel free to replace some of the categories below with fiction if you would prefer.
Pick Your Level:
I know each of us has different reading levels and time for reading, so I created two different tracks you can follow.
13 Books a Year – This works out to 1 book every 4 weeks. If you have no habit of reading right now or have no idea you will fit reading time into your busy schedule, then this is a great level to begin with. Pick one book every 4 weeks and commit to getting it down within that time.
26 Books a Year – If you want to tackle a bigger challenge, then this level will get you reading 1 book every two weeks throughout the year. It's still a very doable reading track but will challenge you to stay on track!
I'll post the categories and books below, but start with the 13 book level, read through all of those and then move on to the 26 books level. Or just work your way slowly through the 13 book list.
Here are the categories:
Christian Living
Biblical Womanhood/Marriage
Christian Parenting
Theology
Biography
Time Management/Homemaking Skills
Money & Finances
A Christian Classic
Church History
*If you are not a parent or are not married, then scroll down and fill in those spots with other fantastic book suggestions from the other categories.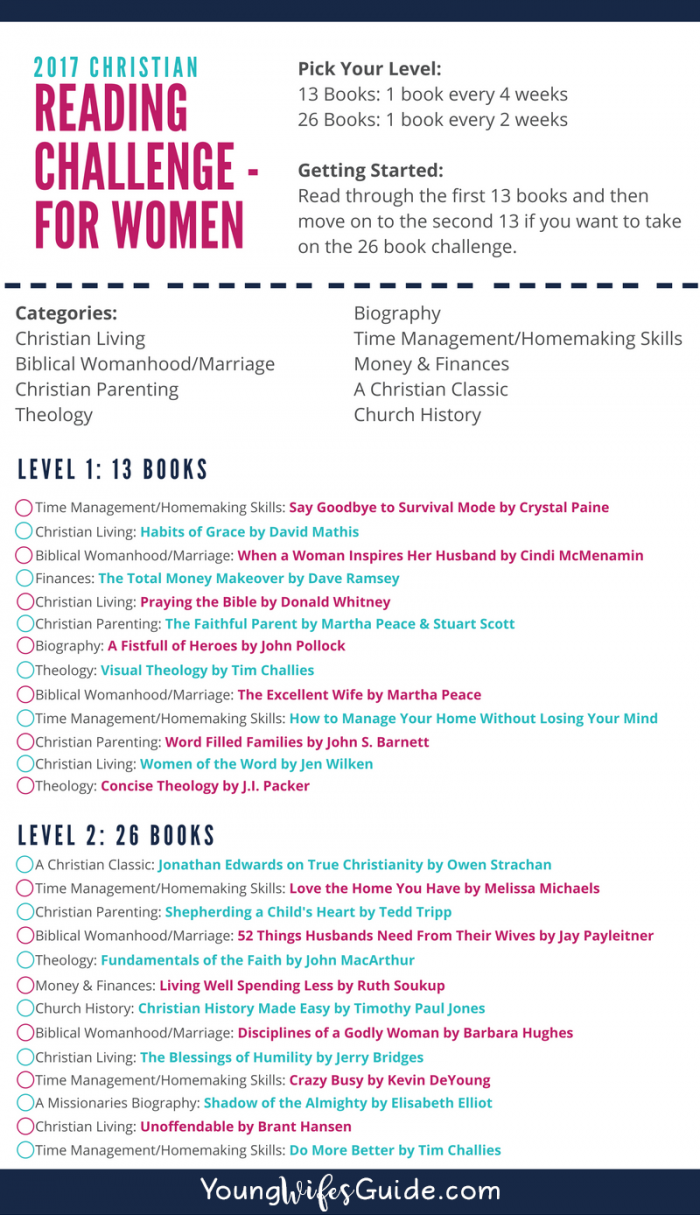 13 Books a Year:
26 Books a Year:
After completing the first 13 books (which will take you half the year), continue on to the next 13 books:
14. A Christian Classic: Jonathan Edwards on True Christianity by Owen Strachan
15. Time Management/Homemaking Skills: Love the Home You Have by Melissa Michaels
16. Christian Parenting: Shepherding a Child's Heart by Tedd Tripp
17. Biblical Womanhood/Marriage: 52 Things Husbands Need From Their Wives by Jay Payleitner
18. Theology: Fundamentals of the Faith by John MacArthur
19. Money & Finances: Living Well Spending Less by Ruth Soukup
20. Church History: Christian History Made Easy by Timothy Paul Jones
21. Biblical Womanhood/Marriage: Disciplines of a Godly Woman by Barbara Hughes
22. Christian Living: The Blessings of Humility by Jerry Bridges
23. Time Management/Homemaking Skills: Crazy Busy by Kevin DeYoung
24. A Missionaries Biography: Shadow of the Almighty by Elisabeth Elliot
25. Christian Living: Unoffendable by Brant Hansen
26. Time Management/Homemaking Skills: Do More Better by Tim Challies
Grab the Toolkit:
To make this as easy as possibly for you, I created a toolkit you can download that has all the details (and MORE) that you need to make the most out of this challenge, customize it for YOU, grab the men's companion guide to go through with your husband, and more.
I created this 24 page toolkit because I really want you to dive into reading this year and LOVE it. So I poured my heart into making this over the last two weeks and it's my special gift for you to jump start your new year. All you have to do is sign up for my brand new newsletter all about reading and then you can download the toolkit immediately for free. (Don't worry – you can then unsubscribe from my email list if you don't want to hear from me).
Throughout 2017 I'll be sending out periodic newsletter all about reading, keeping up on the challenge, book recommendations, book deals and steals, AND news about a book club coming up sometime in 2017. SO EXCITED! Download below.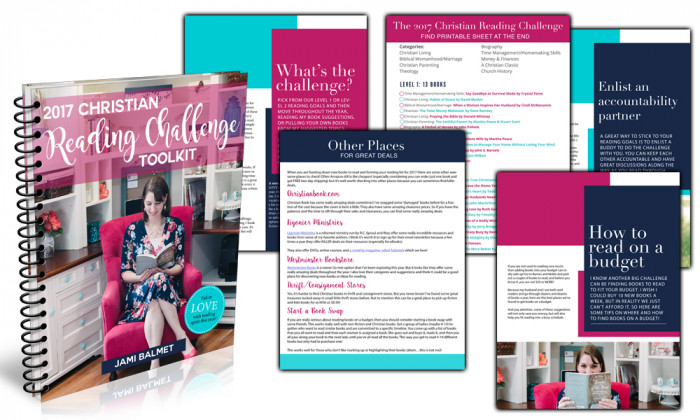 Other book suggestions for your categories:
Christian Living:
Biblical Womanhood/Marriage:
Christian Parenting: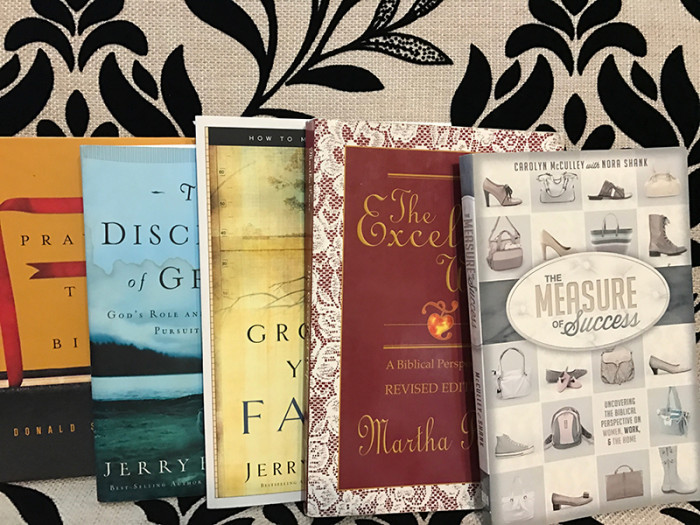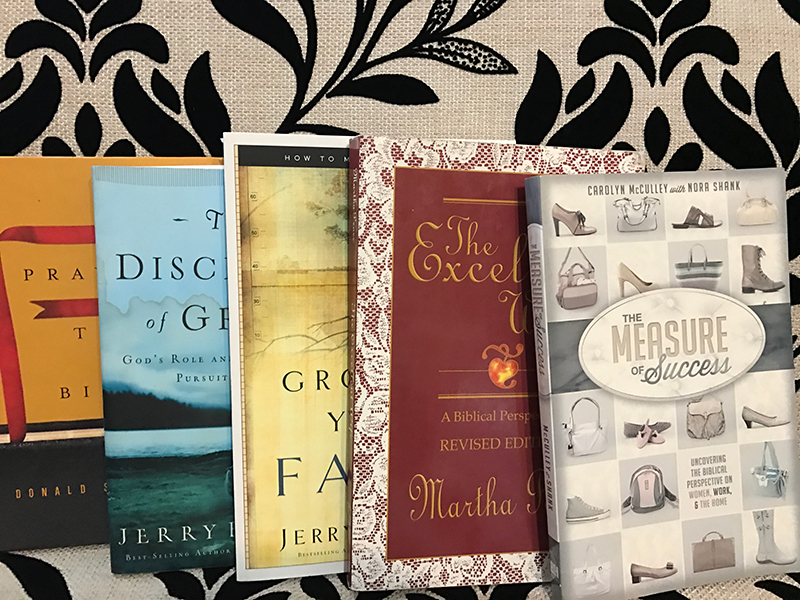 Theology:
Biography:
Time Management/Homemaking Skills:
Money & Finances:
A Christian Classic:
Church History:
Download the FREE Toolkit!
Don't forget to grab the free toolkit I've created for this reading challenge. You will get everything you need to follow along with the challenge, how to tailor it to fit your needs and your life, book suggestions, how to find the time to read, how to read books on a budget, the men's reading challenge companion guide, and more!

I can't wait to read more this year and encourage each other along the way!! 🙂
Leave a comment below and let us know what reading plan YOU are doing this year?