4 Ways I Want to Grow My Family This Year (Family & Culture, pt 5) – Episode 39
I've loved tackling some BIG issues in our family and culture series this year. Things like fear, anxiety, social media, a good perspective on the future…but today I want to turn a little more practical. I want to discuss some ways we can put our heads down and get to work. And I'll be kicking off the discussion by sharing 4 personal things I want to work on in our family this year. Let's dive in!
Listen to the Podcast:

You can find all the links and notes for this episode below!

Right click here and save-as to download this episode to your computer.
4 things we are working on:
Cutting our dependency on supply chains where we can
Stocking a depression era pantry
Growing a garden
Increase family devotion time
As a reminder, we do not do any of these things out of fear. We don't become dooms day preppers or such. But there is wisdom in preparing solidly for the future. And for some many of us, we are concerned with inflation, rising food prices, rising gas prices, and possible disruptions to the global supply chain.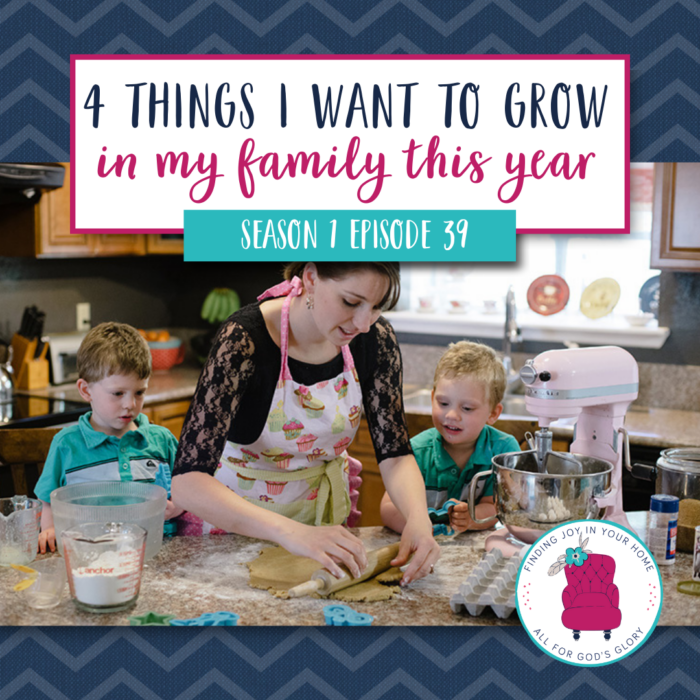 So in wisdom, many of us are looking for ways we can make that supply chain more local and how we can be wise with our finances and food in the future!
I would LOVE to hear your thoughts on this topic and some goals your family has. PLEASE come over to our free community and share your thoughts on any of my 4 goals or other goals you have for yourself!