Learning how to be BRAVE women (Family & Culture Pt 2) – Episode 28
Welcome to the second part in our new series: The Family & Culture: How to bring glory to God within our households in a hostile culture. Last week, we took a deep dive into the joys & duties of a Christian household and it was a good introduction to this topic. We've got some terrific topics coming up in this series.
But today we are tackling a really important lesson for all of us today: We need to be brave in faith before the Lord. We need  to lead and love our families with Bravery. We need to teach and train our kids to be brave. And it starts with us. Listen in today:
Listen to the Podcast:

You can find all the links and notes for this episode below!

Right click here and save-as to download this episode to your computer.
We need to learn how to be brave. We need to be brave women. We need to be brave mothers. We need to help inspire our men to be brave. And we need to instill bravery in our children as they grow. We need to be brave, in order to follow God's leading. Especially in an increasingly hostile culture. If we don't cultivate bravery, we may very well bow the knee to false gods and idols.
Learning how to be brave in a hostile culture
Something that the past 2 years has brought to a lot of our attention is how hostile our culture is against Christians. We've become so use to comfort and ease, that with the world getting a little shaking, we don't know how to respond.
We need to become braver. We need to become brave Christians. And THIS is going to heavily affect how we respond now and especially into the future.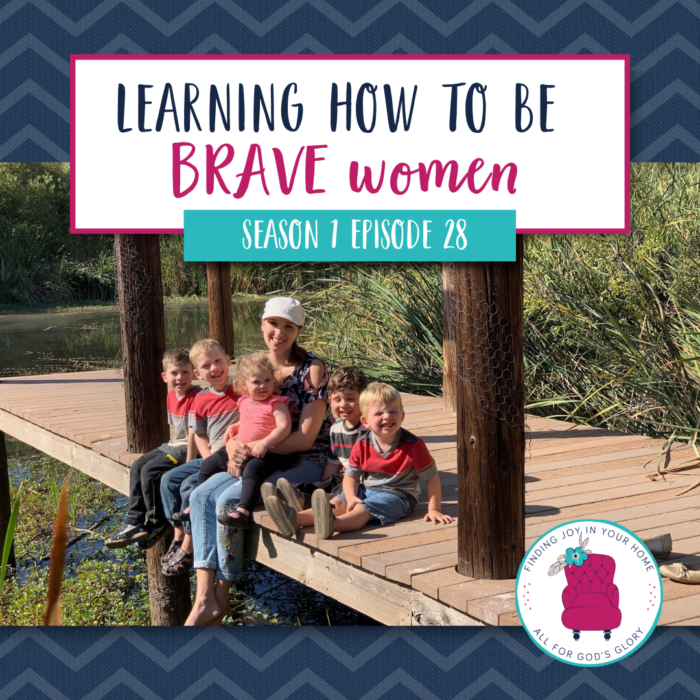 We've seen this shift in the western world over the past 20 years. Those perhaps in the UK or Australia have been feeling this shift for a decade. And those of us here in the US are finally feeling it now as well.
"This world is not my home, I'm just a-passing through. My treasures are laid up Somewhere beyond the blue.

"In reality, for us in the English-speaking West this world has tended to feel very much like home and our treasures have been right before our eyes. But now we are finally facing the fact that this broken, sinful world in which we live is not actually our home – that what the Bible says concerning believers in this world is really true: That we really are aliens and that we really are strangers. The fact of the matter is that it has been true that we are strangers in and to this world. It has just been clouded, obscured by the size and influence and legal protection of the church in most of the Western world. But this world is not actually our home. We're not supposed to be treating this life the way other people treat it, as if this is the be-all and end-all of everything, or as if as Christians we can have a comfortable, respectable, prosperous life here and look forward to even more of those things in eternity.

"Secularism pushes back again and again against what the Bible says about sexual ethics, about salvation, about education, about the role and reach of the state, or about matters of public welfare. Public opinion has turned against Christians." – Brave by Faith
We've become so comfortable in our world, that we are not ready or willing to make sacrifices. I can't even begin to count how many times those around me (and myself) have uttered the past 2 years "I just can't wait until things get back to normal."
But what if God is teaching us some profound truths through all of this. What if he is exposing the true Church, cutting the wheat from the chaff and teaching all of us in the Western world how to stand firm in the Lord once again.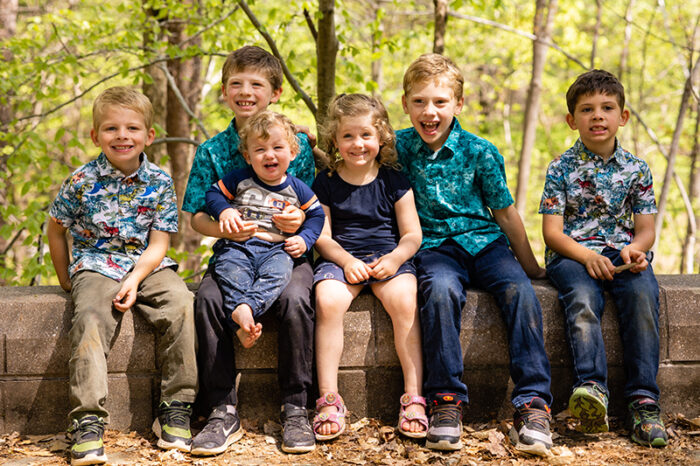 But God is Sovereign. 
He is in control. He is foreseeing all that is happening and He is working it all out to His Glory (and for our good to those of us in His Church).
We freak out at the slightest inconvenience. We fear for the future and what kind of society our kids will inherit. I'm not saying it's wrong to speculate about what's coming and it's certainly not wrong to be proactive in protecting freedoms. But we also are called to not fear the future.
"We are in Babylon – and God is sovereign even here. Nothing is actually out of control and nothing is about to get out of control. But, given the push back-back of twenty-first century secularism, you and I are going to face challenges. The crises will come; the moments will arrive when we are called to go with the flow of our culture rather than obedience to our God in the workplace, or the sports club, or in how we raise our children, or what we say from our pulpits, and so on. Those crises will reveal what is inside us. Don't assume you'll stand firm in those moments. Equally, don't assume you will have to give in. Resolve now. Think through where to draw the lines you will not cross.

"We will not necessarily all draw all our lines in the same places. Take the promotion of the transgender agenda in public schools. One Christian teacher will resign before having anything to do with it. Another may stay and seek to teach Christians ethics to those who otherwise may not hear that there is a different view, resigning only if forced herself to promote transgenderism. One may be willing to wear a rainbow lanyard with his ID badge; another not. One set of Christian parents will not send their children to public (state) school at all; another will do so, but ensure that they are positively teaching God's design for men and women in the home and give themselves financial margin to homeschool their kids if necessary. The lines may be drawn in different places, but drawn they should be, and crossed they must not be.

"That is just one terrain on which lines have to be carefully, thoughtfully, prayerfully drawn. There are many others. So, know your lines. And know the God who will give you all you need in the situation he has put you into, to enable you to stand firm for him and say, No, I am not going to give in." –Brave by Faith
The first step to bravery is knowing God: 
"You and I will only live brave like Daniel did if we first know the God who Daniel did. Here is the God Daniel knew from a young age. Back in Judah, when Daniel was growing up with his family, with no inkling of the Babylonian crisis that was to come, he would have recited this at the beginning and end of the day: 'Hear, O Israel: The Lord our God, the Lord is one. You shall love the Lord your God with all your heart and with all your soul and with all your might." (Deuteronomy 6:4-5)" – Brave by Faith
We need to KNOW the Lord. That's what I've been hammering in this year, or at least trying to. We are nothing, we have nothing to stand on, when we don't know the Lord. The first step to bravery is knowing God. And doing all we can in our power, for our children to know God as well.
God has called for our obedience – and bravery! 
"Your church may seem small. As you drive to meet with the household of God on a Sunday, you may pass hundreds of houses whose inhabitants give not a thought to wha you are doing, except politely (or not so politely) to deride it. It may feel little. But the Kingdom of God is unsmashable, and it has an embassy in your neighborhood that we call the local church. Don't be discouraged as you meet; don't be distraught over dwindling numbers or a more and more hostile media. Instead, commit to it. Serve your church family. Give yourself to it. Because, when the Lord builds his church, either in number of in maturity, through our labors, gifts, and giving, we are being used to build the only kingdom that will last forever. There is nothing coming next. So, give your best to this kingdom. It may feel small, but it is never in vain, for this kingdom is eternal, and it is God's.

"God is sovereign over the affairs of time, including those times when everything seems to have gone completely pear-shaped. That is the lesson of Daniel 2. God sets up and God brings down kingdoms. These kingdoms will come and go, but God has established a kingdom that will never come to an end and will never be passed on to somebody else. That, says Daniel, is what we need to know. So we do not panic and we do not vent, and we enjoy a deep confidence even as the tides seem to run against our faith, for God is God, he is in control, and his kingdom – his church – ultimately knows no rivals." – Brave by Faith
What are we worshipping? Are we worshipping the idol of health care? Or the idol of public education? Or the idol of ease and comfort? There are SO many idols presented today as good things. But are we willing to sin or turn away from God to keep those things? It might be time to asses our hearts if we are more afraid of losing our comfortable American life than we are of losing Christ.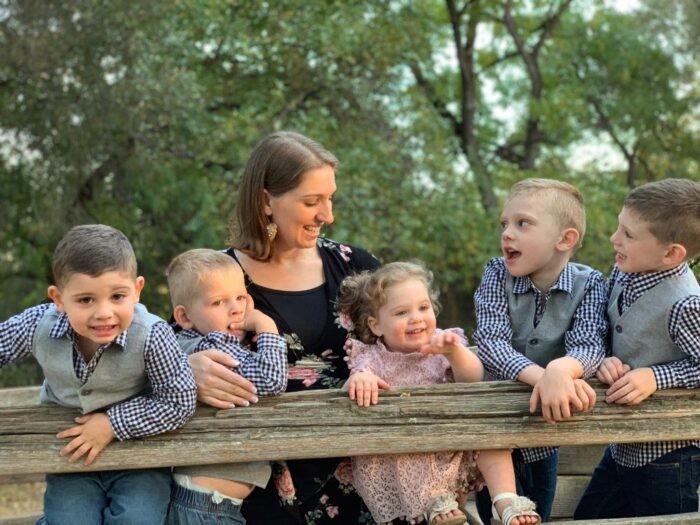 Face the fiery furnace with bravery 
"Beloved, do not be surprised at the fiery trial when it comes upon you to test you, as though something strange were happening to you." (1 Peter 4:12)

"Facing the fire as we live obedient to God and refuse to worship what our society bows down to is not strange; it is the normal life of the believer – in Daniel's day, in Peter's, and in ours. Faith is still obedience despite the consequences." – Brave by Faith
We are brave, not because we know we can face what is ahead, but because we know that God can. We are brave because we know that we serve the King of Kings, the Lord of Lords. We are brave because we know that God will stand victorious in the end. That He will win. And all of His enemies will be defeated. Do we believe that? Do we live that on a daily basis? That's what will form true bravery as we head into the time ahead.
In the next episode, we are going to take a look at what it means to be Brave before God. We will take a little journey into Scripture and look at people like Daniel, Abraham, and Paul. Men who we see as heroes and can see their bravery. but the beauty and importance of the story isn't that they were brave in their own right. No, they were brave because of God and the true hero of the story isn't Daniel, it's God.
Links & Resources: