Accurately Understanding the Proverbs 31 Woman – Hf #64
When you think of Biblical Womanhood, when you think of a godly woman from Scripture, it doesn't take long for our minds to go to the Proverbs 31 woman. She seems to have it all.
She's got it together, she does an insane amount of work each day (or so it seems), and she works from sun up to sun down and is never lazy. In fact, her children and her husband rise up and called her blessed. Her husband cherishes her like a treasure or a rare jewel.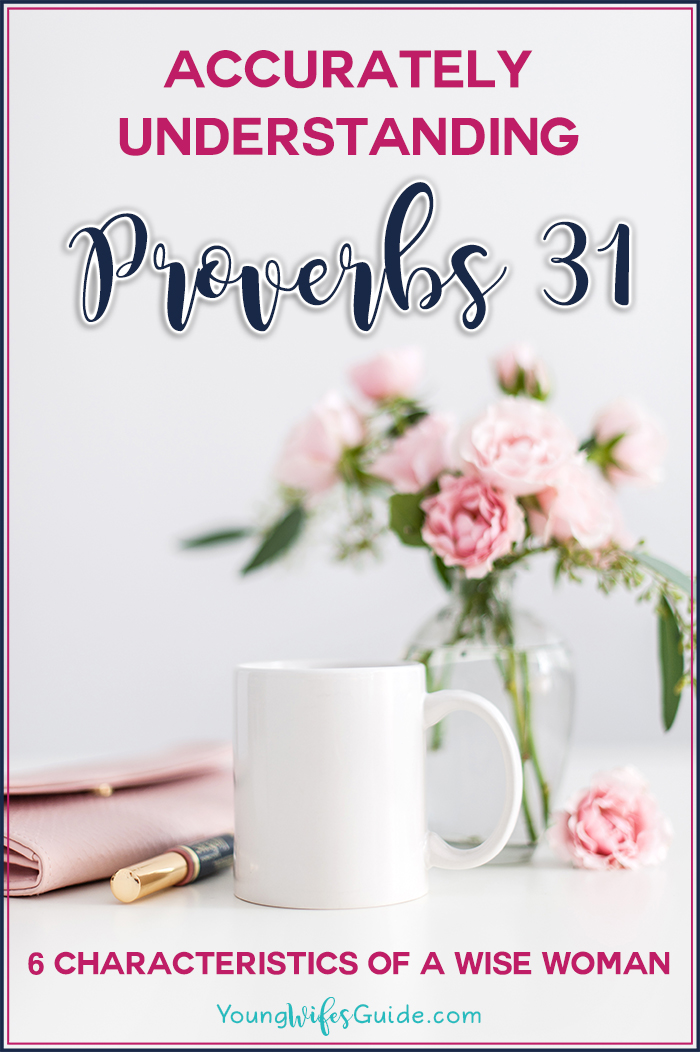 Listen to the Podcast:

We also recorded this blog post as an audio podcast. If you want to listen in instead of reading, click play below or do a combination of both

And don't forget to subscribe to the podcast in iTunes.

Right click here and save-as to download this episode to your computer.
It's easy to look at this woman as the perfect model of Biblical womanhood. And then if we are honest, it's super easy to get discouraged about her.
I've been to women's events and heard the negative comments. "Oh great, are we going to hear about the Proverbs 31 woman again?" And I get it. I've been there. Instead of looking to her as a good example, it's easy to try and measure ourselves up against her…and when we do that, all we see is failure.
When we look at the Proverbs 31 woman, it's so easy to get discouraged, overwhelmed, and to want to move on to other passages. But we also know that everything in God's Word is profitable, it teaches us, it trains us, and corrects us. And when God shows us what an excellent woman is, it's important that we try to understand her story in the right context.
"All Scripture is breathed out by God and profitable for teaching, for reproof, for correction, and for training in righteousness" – 2 Timothy 3:16
So how then should we view this final chapter of the book of Proverbs? How can we take the lessons found in Proverbs 31, and learn from them, rather than get discouraged by them?
Looking at the Book of Proverbs
The first lesson is that we have to first accurately understand the book of Proverbs. We have to see the larger purpose in the book of Proverbs so that we can then understand what it's final chapter is trying to teach us.
We have many modern Proverbs today such as:
"A chain is no stronger than its weakest link."

"A fool and his money are soon parted."

"A penny saved is a penny earned."
These are wise sayings that we generally see as true. If someone is foolish and not wise with their money, they soon won't have it. But this is not always true, is it? There are many foolish people who are wealthy.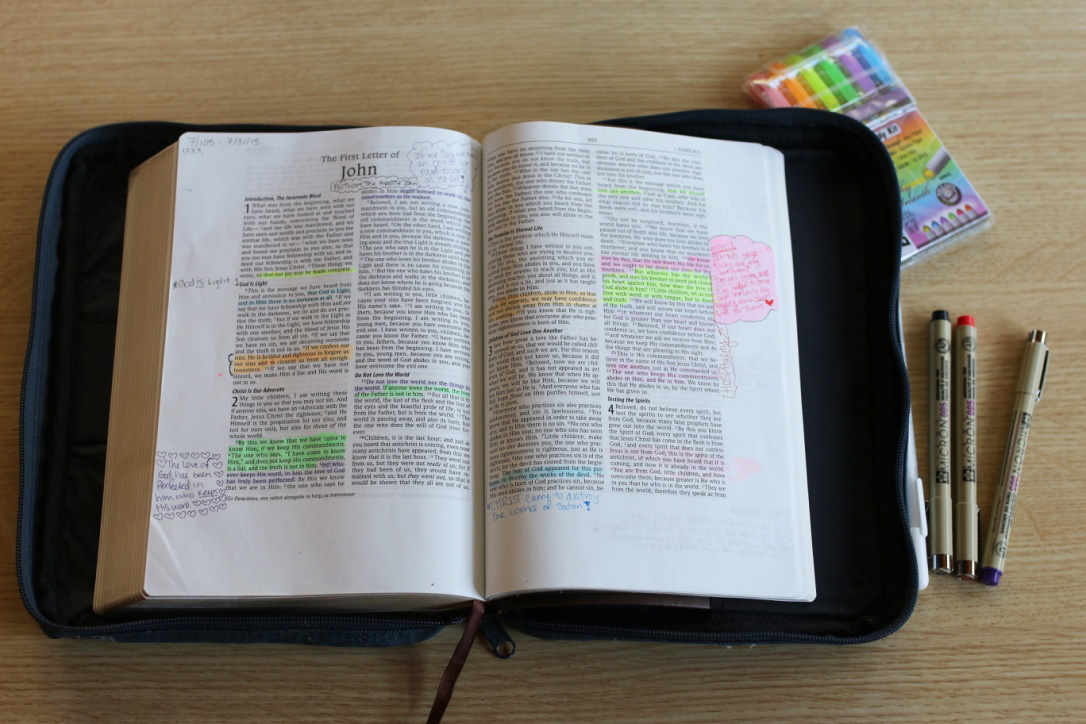 These sayings are generally true but not always. A similar comparison can be drawn with the book of Proverbs in the Bible. Proverb means, "a short pithy saying in general use, stating a general truth or piece of advice."
So the book of Proverbs is full of these wise sayings that we can apply to our lives. It gives us direction and motivation for right living before our God. And we can recognize that if we follow these Proverbs, they will direct us to right living but they won't always work out exactly how we would like.
"Proverbs is both a pattern for the tender impartation of truth from generation to generation, as well as a vast resource for the content of the truth to be imparted. Proverbs contains the principles and applications of Scripture which the godly characters of the Bible illustrate in their lives." – Grace to You introduction of Proverbs
As you read through and study the book of Proverbs, one idea should end up taking center stage: The book of Proverbs calls us and encourages us to live a God-Centered life. And that becomes of central importance as we turn to discussing the Proverbs 31 woman.
There's a lot more to be said about understanding the book of Proverbs, so to dive deeper into this, check out my brand new eBook The Proverbs 31 Homemaker.
Foolish Living Vs Wise Living
A dominate theme throughout the book of Proverbs is wise living vs foolish living. One main way that Proverbs teaches us how to live a wise life is by showing what a foolish life looks like. Solomon gives example after example of what a wise and foolish person looks like throughout the book. And the last chapter is giving us a beautiful glimpse into what a wise woman looks like (as opposed to the foolish woman).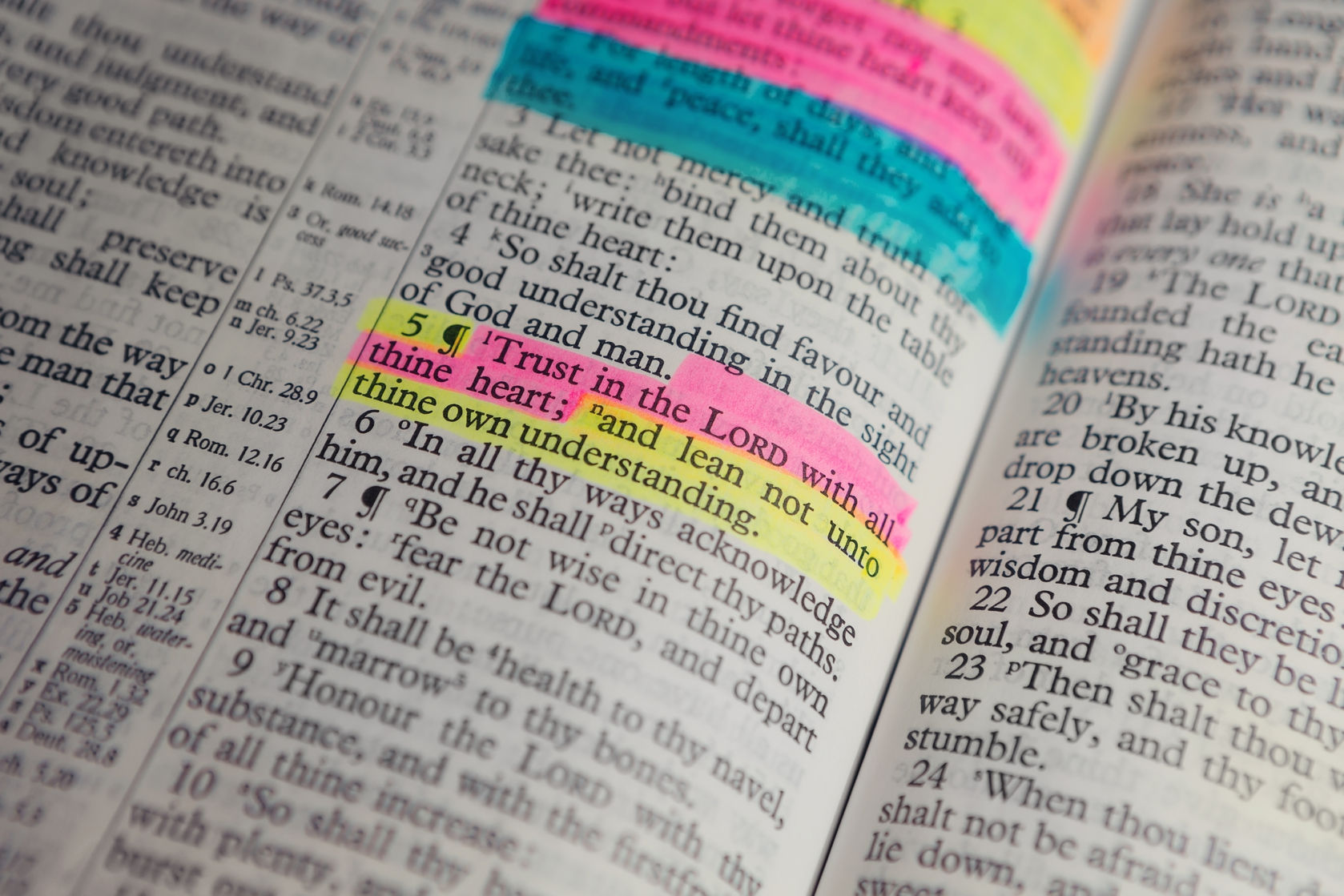 It's helpful to study the entirety of the book of Proverbs to see what a foolish person does. When we see that "A fool takes no pleasure in understanding, but only in expressing his opinion." – Proverbs 18:2 We learn that a foolish person is proud and doesn't take pleasure in understanding the things of God.
By studying what a foolish person is, we can all the more appreciate and see the wisdom of the Proverbs 31 wise woman.
The excellent woman we find in Proverbs 31 is not the perfect model for how to everything perfectly all the time. Rather, she is the epitome of a wise woman. We know that what we see in Proverbs 31 is a snapshot of her life overall, not a checklist for everything we have to accomplish each day.
The Proverbs 31 woman had days where she was angry. Times when she had no patience for her kids. When she snapped at her husband. Days when she was lazy and didn't want to work hard around her home. We know this by all the times we see foolish living in the book of Proverbs and how easy it is to see ourselves in this foolish woman.
But what we glimpse in Proverb's final chapter, is a wise woman. She is a Titus 2 mentor we can learn from, gain inspiration from, and she can encourage us when the going gets tough and we want to give up. She encourages us to keep Christ at the center of our lives. Because at the end of the day, with all that she does and accomplishes, her biggest accomplishment is her relationship with the Lord,
"Charm is deceitful, and beauty is vain, but a woman who fears the Lord is to be praised." – Proverbs 31:30
A wise person lives for God and His Glory. A foolish person lives for self and our own glory.
6 Characteristics of a Wise Woman
Throughout my study, I've paired down the lessons we can learn from the Proverbs 31 woman into 6 characteristics. While I'm sure there is a lot more we can learn from the 31st chapter, I also think it's important to simplify things and get right to the meat.
Here's what the 6 characteristics are:
Her character as a wife (Proverbs 31:11-12)
Her devotion as a homemaker (Proverbs 31:13-18, 21-22, 24)
Her ministry (Proverbs 31:20)
Her influence as a teacher (Proverbs 31:25-26)
Her effectiveness as a mother (Proverbs 31:27-29)
Her excellence as a person (Proverbs 31:30-31)
Book of the Week
The Proverbs 31 Homemaker – 6 Characteristics of a Wise Woman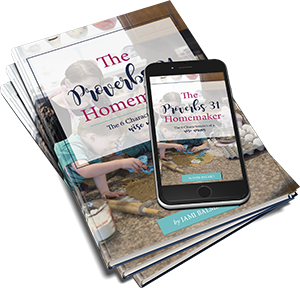 My brand new eBook releases this week and if you have any interest in diving in deeper to the book of Proverbs or the Proverbs 31 Homemaker, then I want to encourage you to check it out! I've made it as easy as possible to dive in. You can purchase the eBook (PDF & Kindle) for only $4.99 OR grab the eBook AND the audiobook version to listen on the go for just $9.99!
Jelly Telly Easter Guide!
Easter is just one month away and now's the time to start planning intentionally for sharing with your kids the true meaning of the holiday. My very favorite website for Bible-based kids shows, Jelly Telly, has some fantastic Easter resources for you this year!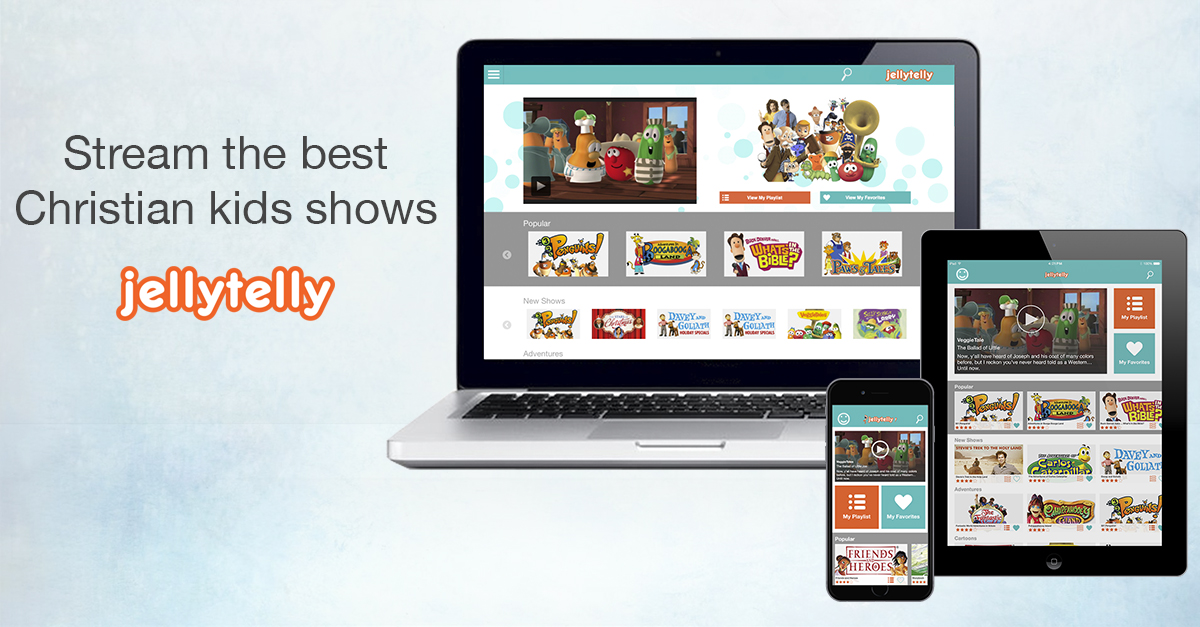 (By the way, if you want to try out Jelly Telly FREE for one week AND get a 10 page Jesus coloring book download then use coupon code: HMFCOLOR at checkout! Then you can try it out and see if it's right for your family. I know you are going to love it!)
What I'm really excited about, is Jelly Telly's Easter Gift Guide. They've got Easter books, stuffed animals, and resurrection eggs! Order now for stuffers for your Easter baskets and fun tools for engaging your kids and teaching them all about Jesus this Easter. Don't let Easter sneak up on you this year!