My Favorite Places for Online Shopping: Grove Collaborative
I buy 99% of our household products (cleaning supplies, beauty products, skincare, etc.) online. It's very rare that I purchase any of this in store unless we ran out unexpectedly.
Today I am going to share one of the four places I order online, what I order, and an amazing deal where you can get $30 worth of FREE goodies from Grove (See below)!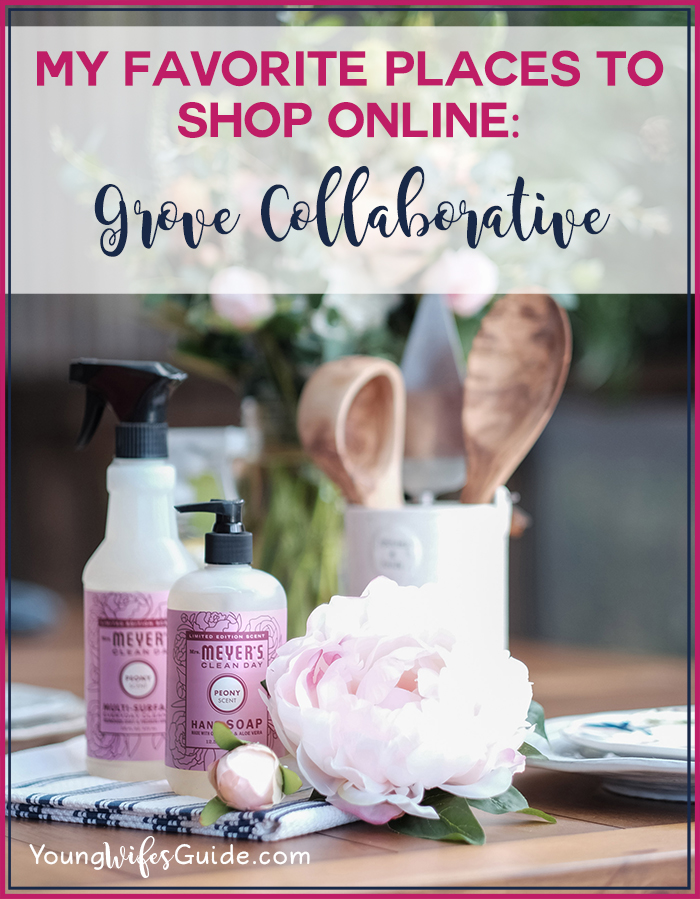 I do 99% of our household shopping online for two reasons:
1) It's more cost effective
The places I find online to shop always have lower prices than finding things in store. I am picky about the brands and products I use and want to find natural solutions in my home. An exception to this is Costco. Sometimes Costco carries the natural brands I like and it's almost always cheaper than anywhere else I can find.
RELATED: A Tour Inside My Favorite Store: Costco (And what I buy!)
2) It's Easier
With five kids, four and under, it's nearly impossible to go grocery shopping with all five of them alone. In fact, I don't even know because I've never attempted it with all five. It would just be nuts. So I try and limit my grocery shopping trips as much as possible. I hate having to run to the store for one or two things I forgot.
Ordering online means that we are never out of the essentials, I can order when I realize we are out of something, and it gets delivered right to my door. For cheaper. Win-win-win!
Because of my love of online shopping, I get asked all the time about what I buy and where I buy it. So I'm starting a new mini-series. I am going to be sharing where I shop online and what I buy. The four main stores I shop online are Grove, VitaCost, Amazon, and Honest Co. (Side note: If you have a favorite shop online that isn't one of those four, PLEASE leave me a comment. I always love finding new places to buy online.)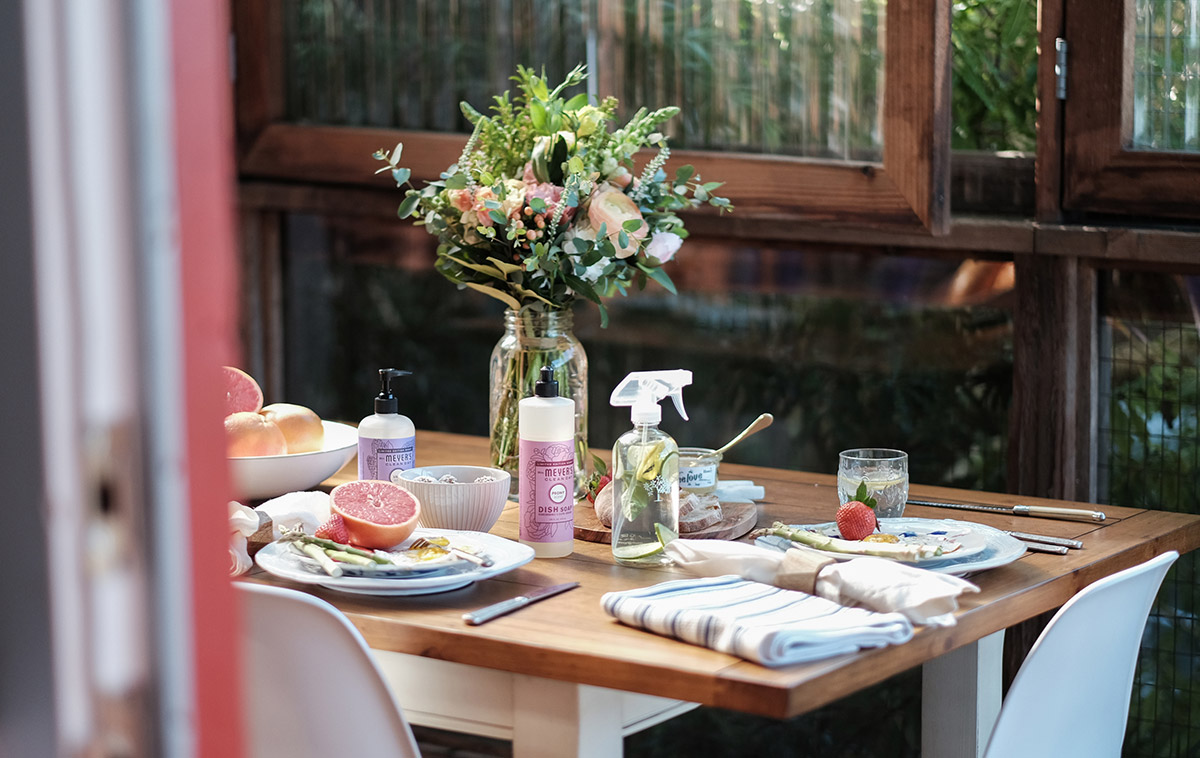 Today I'll be sharing my newest favorite: Grove Collaborative, an online subscription based (sort of) company that sells natural cleaning and household products. And I'll cover the other three in upcoming posts.
How Grove Works
First, I want to quickly cover how Grove works since it's different from the other three. When you sign up (for FREE) and do your first order with Grove, it automatically creates future shipments for you. I know, this sounds scary. I don't normally like companies like that because I forget to cancel future shipments.
But Grove makes it super easy. They autofill your cart with items they think you will need or will run out of soon. Then about 3-4 days before your shipment is scheduled, they send you a reminder email. You can then easily go in, change anything, delete anything, or cancel that shipment.
I was nervous about this aspect of Grove, but I've actually been incredibly happy! Often, they will email me that I have a shipment going out soon and it reminds me that I actually do need a few things. Plus, I actually LOVE their suggestions of new products to try. I've found a ton of new favorites that way.
SUPER deal through March 19, 2017!

If you've been wanting to try out Grove, then NOW is the time. Through March 19th, when you place your first order of at least $20, you will get over $30 of products for FREE (See my video or picture below to see exactly what those items are).

Just order through my link here and checkout with at least $20 (see all my favorite items below) and you will get the sponges, a glass spray bottle, Mrs. Meyers hand soap, and Mrs. Meyers dish soap for FREE!!
My Favorite Things From Grove
Okay, here are all my favorite things I order from Grove! You can scroll through all my favorites or watch here and don't forget to subscribe to my YouTube channel for future videos.
Grove Collaborative Hand Cream
I think this is my current FAVORITE item. When you are a VIP member with Grove, you get free products several times throughout the year. A few months ago, this hand cream was their free product. I didn't think much of it until I received it in my order…and now I'm hooked! I carry it around with me in my purse and it's the perfect consistency. It's not too runny or oily and it's creamy and rubs in so well.
Method Glass + Surface Cleaner
I know many of you use vinegar and water for a glass cleaner but my husband can't stand vinegar so I try not to use it. The Method brand glass cleaner has been great and leaves no streaks!
Honestly, I've never seen a huge difference between toilet bowl cleaners but Mrs. Meyers does work great and smells good! This is one of those that's easy to throw into my cart when I'm getting other things so I never run out.
I've never had a good wood cleaner before this and am in LOVE with Method's daily wood cleaner. I use it for our dining room table, our chairs, entertainment center, and the cupboards in my kitchen. It's a light almond smell and works so so well! This is one of the items that Grove suggested to me and I'm so happy they did!
Seventh Generation Stone & Granite Cleaner
I've never had a dedicated granite cleaner before and I love it! If you have stone or granite in your kitchen/bathrooms, then I highly recommend trying this. I actually need to order a new bottle soon since I use it so often.
Honestly, I forgot I had this cleaner! I bought it several months ago and it got buried underneath my kitchen sink. I found it today when I went searching for all my Grove items. I can't wait to try it out tomorrow and see how it works!
Yes to Carrots Shampoo and Conditioner
I have a really hard time finding a conditioner that's affordable, that works well, is natural, and doesn't bog down my hair and make it really oily. I've been using the Yes to Carrots now for several months and I love it (plus, it smells great)!!
Dr. Bronner's Peppermint Toothpaste
We've been using the Dr. Bronner's toothpaste for years and really like it. It's all natural and does a great job whitening. We sometimes order this off of Vitacost as well, it just depends on when we run out of it and what order I'm placing soon!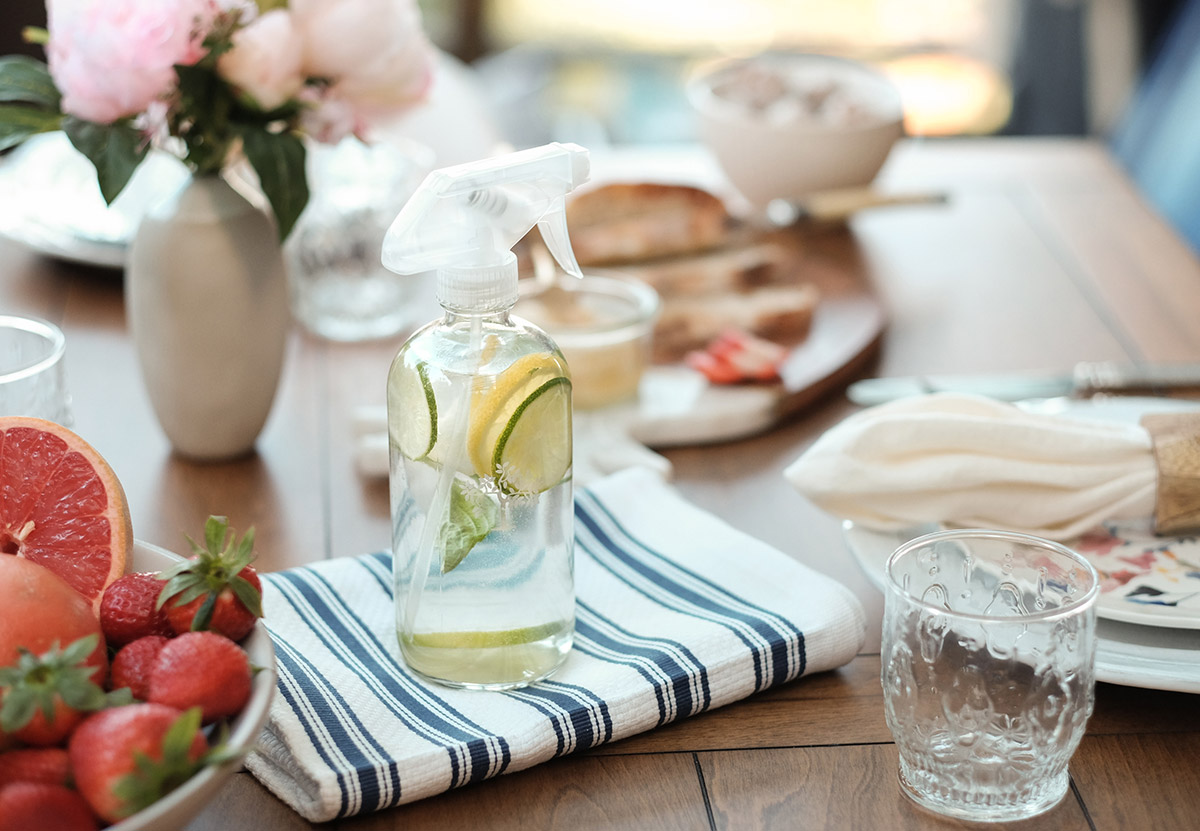 I love my glass spray bottle so much that I think I am going to order a second one soon! It's sturdy and well made and perfect for putting essential oils in (you shouldn't put certain essential oils in plastic spray bottles). (Find out below how you can get one for FREE!)
Both of our bathrooms are now stocked with Mrs. Meyers hand soap and we get compliments on the smells all the time. I LOVE their seasonal scents. For spring this year, the seasonal scents are Lilac and Peony and they smell amazing. (Find out below how you can get one for FREE!)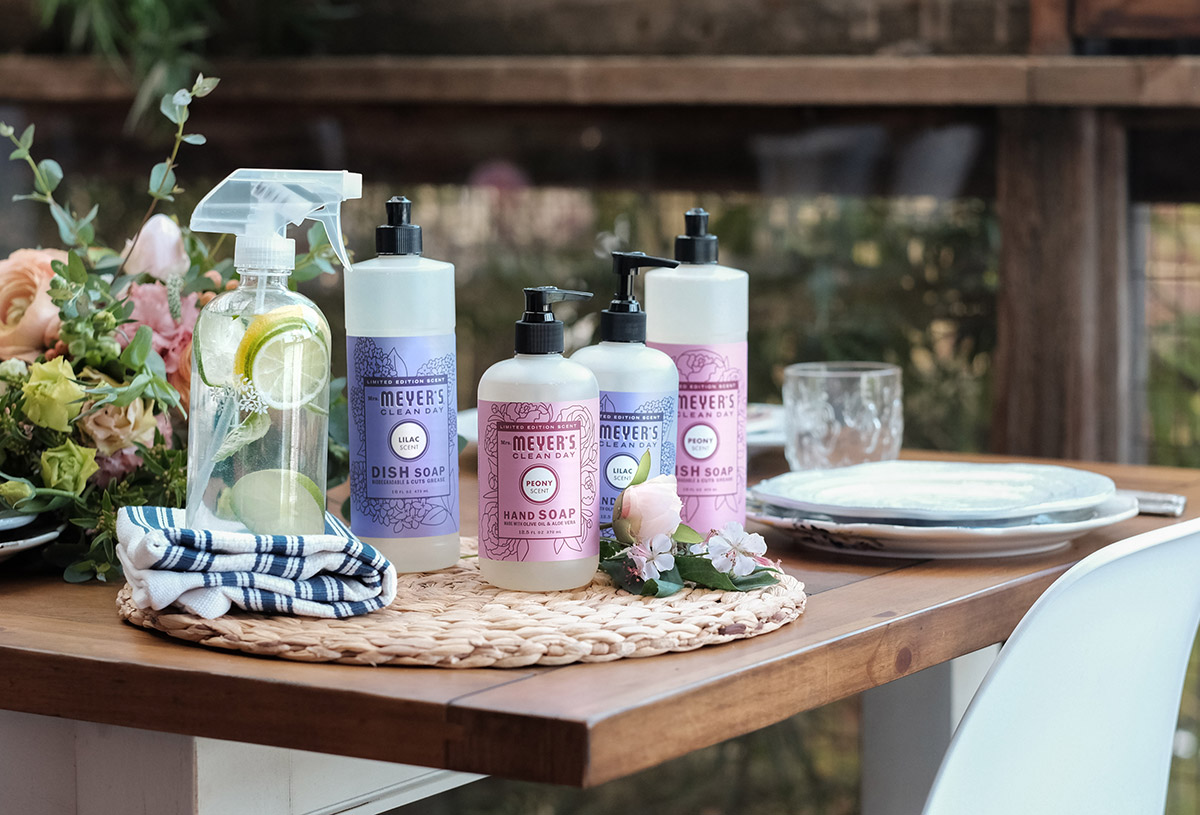 This is what I use in my kitchen now (I'm waiting for my peppermint from Christmas to run out as I had stocked up a ton of them)! I ordered the Lilac spring scent and it smells so so good! (Find out how you can get a limited edition Spring scent for FREE below!)
FREE Mrs. Meyers Cleaning Kit!

Through March 19th, you can snag a FREE Mrs. Meyers cleaning kit worth $30 when you sign up as a new customer and do a $20 order. Just add $20 of products that you already need to your cart and then you will get the glass spray bottle (which I am in LOVE with), walnut scrubber sponges, Mrs .Meyers spring scent dish soap, and a Mrs. Meyers spring scent hand soap (all worth $30)! But hurry – this sale ends March 19th!

Just sign up through my special affiliate link to get the $30 of products added to your cart then checkout with at least $20 and those items will all be FREE (plus free shipping)! That's just one of the things I love about Grove, they are extremely generous with their promotions and make it fun and affordable to order.

Are you already a Grove member? No worries – Just sign up through my special affiliate link you can get 50% off a glass spray bottle! I am thinking about ordering a second one because I love it so much!
Now it's YOUR turn! Leave a comment and let me know what you LOVE from Grove OR share where you love to shop online!