How to Make Homemade Vanilla Extract (A Video Tutorial)
Baking is one of my very favorite things to do in the house. I have a passion for healthy baking and making things for my family that taste amazing (AND nourish the body). One of the easiest things you can make is homemade vanilla extract.
It tastes incredible and is more economical in the long run. Today I'm sharing a video tutorial with you on how to make your own homemade vanilla extract (2 different ways in fact)!
How to Make Homemade Vanilla Extract
I have a brand new show on YouTube called Baking with Jami and this is my second episode. Watch my video below for the full tutorial! Don't forget to subscribe to my YouTube channel so you never miss an episode.
Why make it homemade?
Many vanilla extracts in the store today contain SUGAR and other additives you don't want (that is if you are even looking at real vanilla and not imitation). But my biggest reason for making it homemade is the cost.
Now you might have a heart attack when you see the price of the vanilla beans, but that's because there is a shortage of beans right now and the price is high. However, this has also greatly increased the price of vanilla extract from the store. So in the long run, it's definitely more cost effective (and healthier) to make it yourself. Not to mention is tastes amazing!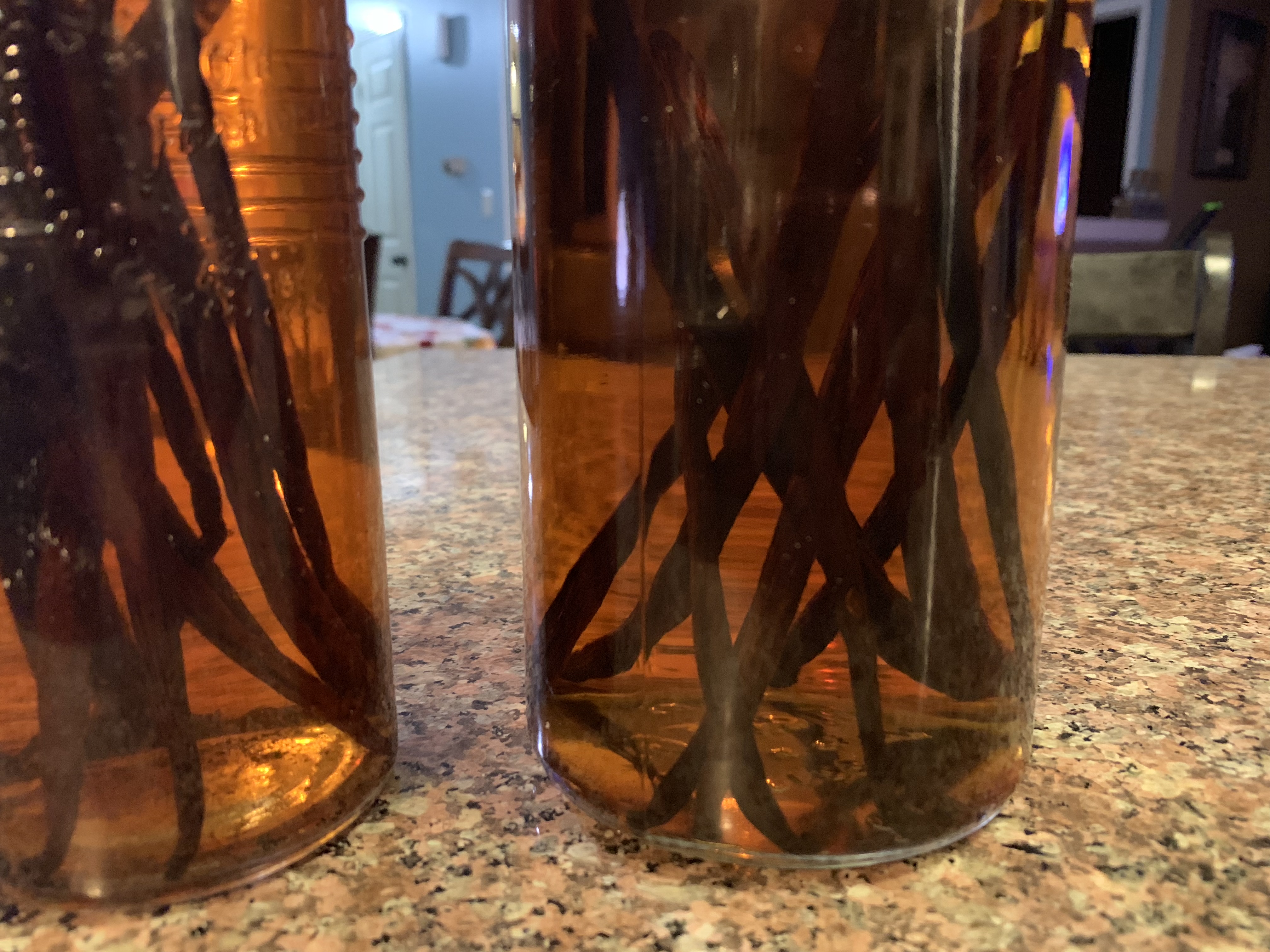 Where to buy vanilla beans?
The nice thing about vanilla extract is that you don't need fancy or high quality vanilla beans unlike when making desserts from vanilla beans. Pretty much any old vanilla beans will do. Here's where to look (but make sure to check prices as they change often). You will want about 10 vanilla beans for the amount I made. General rule of thumb is to use one whole vanilla bean for each 6-10oz of alcohol.
You will see from my video above how easy it is to make homemade vanilla extract. Just put the vanilla beans in a jar and cover with your alcohol. There are two different kinds you can make (I like having both on hand but I do a lot of baking):
Vanilla Extract made with Vodka: Since it is flavorless and odorless, vodka makes a great tasting vanilla extract like you are used to.
Vanilla Extract made with Bourbon: This makes a slightly sweeter and richer vanilla that is excellent for things you really want to taste that vanilla (i.e. homemade vanilla ice cream)!!
The good news is: You can find cheap vodka and bourbon and use it! It doesn't need to be expensive or fancy.
Your homemade vanilla extract will be ready to go in just 4-6 weeks but the longer you let it sit, the better it gets. I always leave mine sealed for 6 weeks and then slowly start using it. It takes a long time to use through this big of a bottle.