Hf #324: My Quarter 1 Reading Reviews & Updates
My reading time has fluxuated greatly in the past year. And after only hitting 50% of my reading goal in 2020, I knew I wanted to really dive back into better reading habits this year. And so far, I'm smashing my reading goals and have formed some new habits. In this episode, I'm going to share some reviews for 10 of the books I've read so far this year (out of 33) and then share what has been helping me this year in reading more. Let's dive in!
Listen to the Podcast:

And don't forget to subscribe to the podcast in iTunes.

Right click here and save-as to download this episode to your computer.
What's helping me this year compared to last:
Getting excited about reading again! I bought some new books to get excited and its helping me work through old ones
Going back to reading 1 chapter of a non fiction book a day:  currently working through a beastly systematic theology doing this.
Setting an easier goal so I feel excited when I break it instead of just feeling supppper behind.
Making it habit to listen through audiobooks again in nooks and crannies.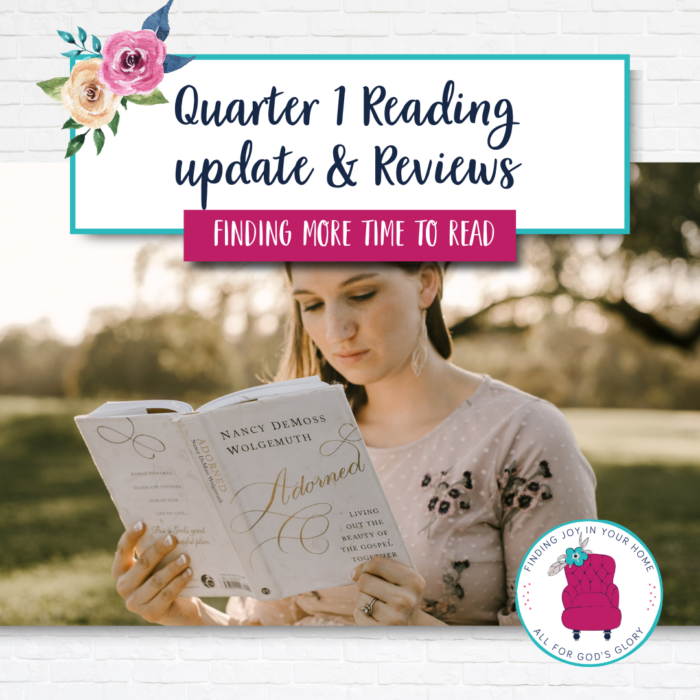 My favorite books read so far this year:
You can follow me over on Goodreads to keep up to date on what I'm reading. But here's some of our favs!
As a family we are currently reading through the Chronicles of Narnia. This is our first time reading the whole series with all the kids and we are going through it very slowly when we have travel days! We are also on book #1 of the Wingfeather Saga as a family and are really enjoying it.
Meal Planning Help for Eating Healthy:
I am really excited to share with you the sponsor of today's podcast episode: PrepDish! If you ever feel like you wish you had a little help in your meal planning, then I highly encourage you to check out PrepDish. They offer gluten-free meal plans and paleo meal plans.
But you don't have to eat a gluten-free or paleo diet in order to take advantage of all that PrepDish has to offer! In fact, almost half of their customers don't eat those diets. The meals are healthy and non-processed and work well for anyone who is trying to eat a healthy diet. And PrepDish is offering a super special TWO week free trail when you sign up through this link (how awesome!!)
When you sign up, you'll receive an email every week with a grocery list and instructions for prepping your meals ahead of time. After only 1-3 hours of prepping on the weekend, you'll have all of your meals ready for the entire week. I absolutely love how easy they make it.