Occupying Busy Toddlers with Amy Roberts – TTM #11
I've got a special guest back with me on the podcast today! Amy Roberts joined us back in episode #2 with some great laundry tips from a mom of 9! And today she is with us to give some encouragement on busy toddlers…you know the ones! 😉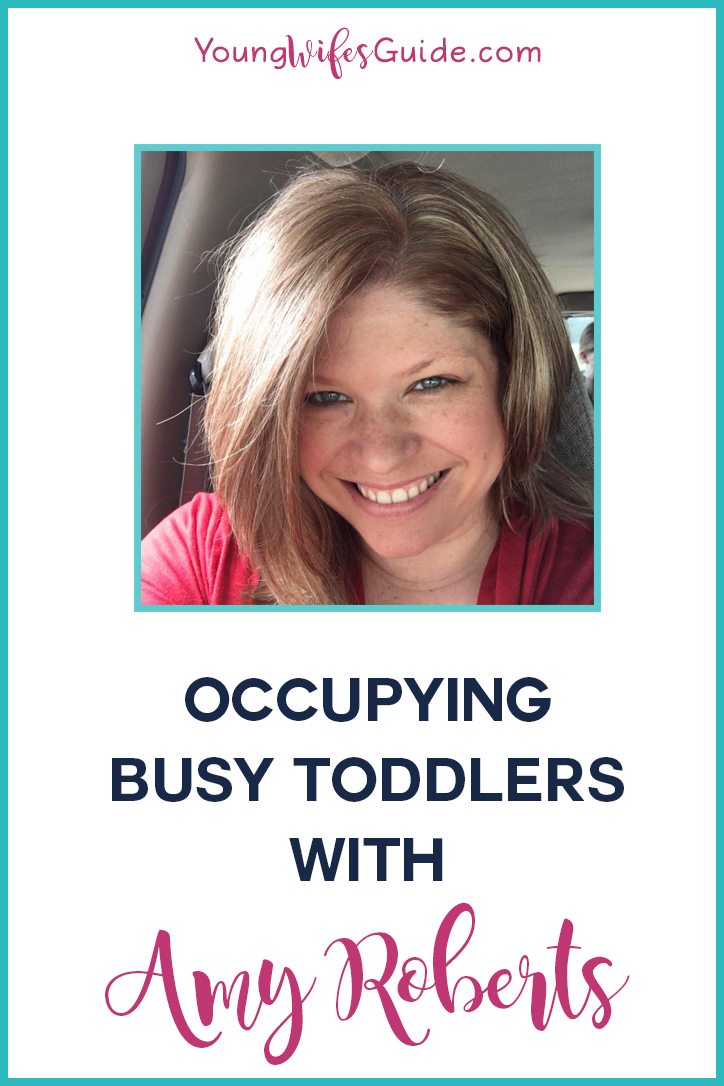 Listen to the Podcast:

We also recorded this blog post as an audio podcast. If you want to listen in instead of reading, click play below or do a combination of both

And don't forget to subscribe to the podcast in iTunes.

Right click here and save-as to download this episode to your computer.
Here's the question we asked Amy:
"On your podcast I've heard you talk about your little guy Creed who is four years old and extremely busy! I can so identify with this. My four year old twins AND my two year old twins (all boys!) fit that description perfectly. Do you have any advice for me (and other mamas listening) on how to keep them busy throughout the day while cooking, cleaning, and possibly doing school work with older kids. How do you keep him from destroying the house while also training his heart and mind?"
Links & Resources mentioned: