Redeeming our time for God's Glory – Episode 7
As we kick off our next mini series on productivity and routines, we first need to start with the concept of our time. How do we use our time to serve the Lord? How can we redeem our time all for His glory and in finding joy in our homes? Let's dive into this episode to find out!
Listen to the Podcast:

You can find all the links and notes for this episode below!

And don't forget to subscribe to the podcast in iTunes.

Right click here and save-as to download this episode to your computer.
Redeeming our time for God's Glory
We can view the time we have as a gift – or we can grumble and complain that we don't have enough of it. Do we thank God for the time we have? Or do we constantly grumble and complain about what seemingly little time I have?
God gave us 24 hours in a day and of those hours, we are not meant to be productive 24 hours a day. In fact, we "waste" roughly 1/3 of those hours every single day in sleep!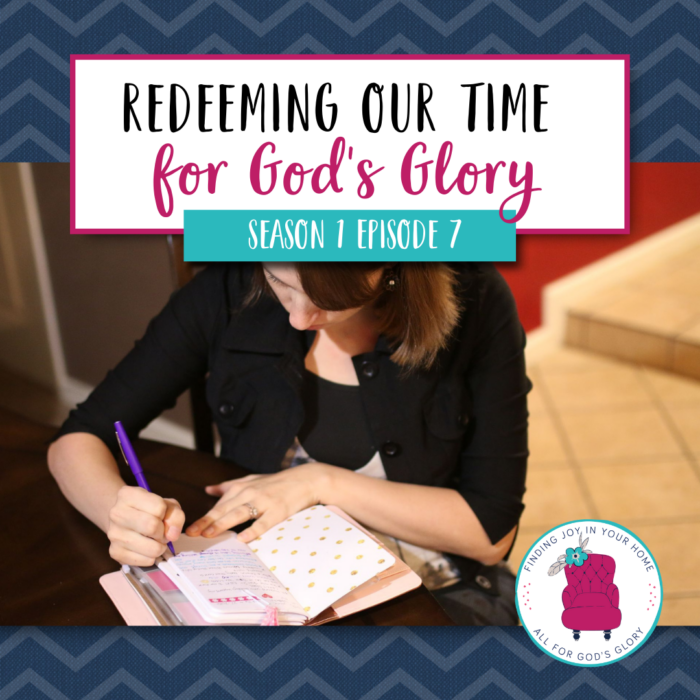 God has given you the right amount of hours to accomplish all that he has for you. You won't get to the end of your life and God is like whoops! So with that in mind, are we scheduling in the big priorities that God has given me? Am I making sure that HIS priorities are #1 and that I'm not filling my time with my priorities.
We glorify busy and productive. And often, God's big priorities are not often the ones that we feel good sharing on social media or checking off a list.
Our big priorities in our life: 
God
Marriage
Kids
Business
Other important things: homeschool, eating healthy, my own health, reading, etc.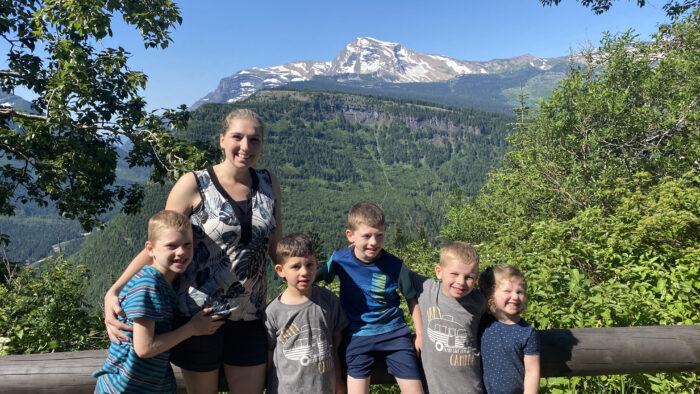 What do you need to say not to right now in order to use your time well? I think for many of us, it's getting more wise with our technology use.
Tim Challies  shares "They are questions I receive often: "Do you ever sleep? Do you work all the time? Do you ever stop?" There seems to be this impression among certain people that either I am an unrepentant workaholic or that I am remorselessly neglectful toward life's other responsibilities. The truth is far less sordid: I have invested a lot of effort over many years in learning how to simplify life and how to maximize productivity. I love to make the best use of my time and energy, and I am constantly fine-tuning the systems that allow me to remain that way."
His very helpful article: https://www.challies.com/articles/how-to-get-things-done/
Links & Resources: