Practical Ways to Find Joy in the Everyday – Episode 4
We are on a quest here with this ministry…to find joy in the everyday. And that's no easy task. We've talked about. 1. The Ministry of Home 2. How the Gospel Impacts Our Homes. 3. Finding Glory in the Mundane Moments. And now, practical ways to find joy.
Listen to the Podcast:

We also recorded this blog post as an audio podcast. If you want to listen in instead of reading, click play below or do a combination of both 

And don't forget to subscribe to the podcast in iTunes.

Right click here and save-as to download this episode to your computer.
This episode is based today on this article published in 2016. If you want to read along to everything we discussed, you can hop over and read it here.
In this episode we discuss:
Finding Joy in the Early Morning Hours
Fill the House with Worship Music
Open the Bible
Count Your Blessings
Keeping a Joyful Heart in the Mundane Tasks of Home Keeping
Pray Over Your Home
Listen to Something Inspirational
Have a Plan
Create Room for Fun
In the next episode we are going to jump into the importance of REST in our homes and lives.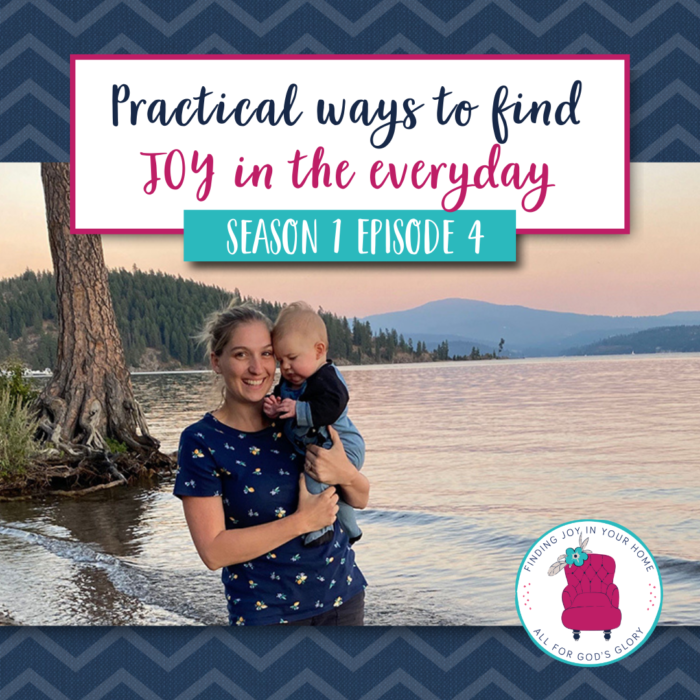 Links & Resources: