How to study the Bible for beginners – Hf #86
Over the past few weeks, I've been receiving email after email from women who are wondering how to begin studying the Bible.
I share a lot of Bible study resources on my blog, but a few weeks ago I shared an episode on "Does my quiet time need to be first thing in the morning?" And I think that spurred on a lot of questions.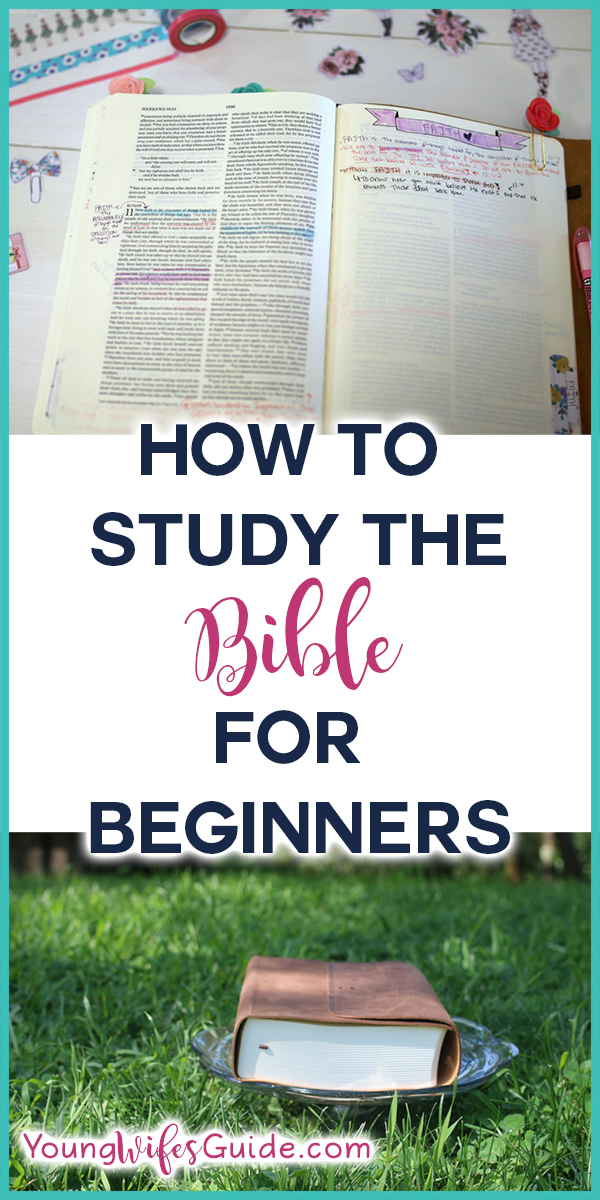 Listen to the Podcast:

We also recorded this blog post as an audio podcast. If you want to listen in instead of reading, click play below or do a combination of both

And don't forget to subscribe to the podcast in iTunes.

Right click here and save-as to download this episode to your computer.
So my intention with this episode is to give you a complete beginner's guide to reading the Bible. We will cover the purpose and the methods.
So this episode is for you if: 1) You've never studied the bible on your own and want to know where to start, or 2) You've read the bible here or there but don't know if you are doing it correctly or how to go deeper or 3) You want to be able to help other study the bible for themselves as well. So hopefully all of you fall into one of these three categories.
WHY do we study the Bible?
Jesus commands us to love him and know him,
"And he said to him, 'You shall love the Lord your God with all your heart and with all your soul and with all your mind." – Matthew 22:37
We are to be hearers and doers of His word:
"But the one who looks into the perfect law, the law of liberty, and perseveres, being no hearer who forgets but a doer who acts, he will be blessed in his doing." – James 1:25
God's Word is meant to sustain us in a way that food alone cannot:
"Man shall not live by bread alone,
but by every word that comes from the mouth of God.'" – Matthew 4:4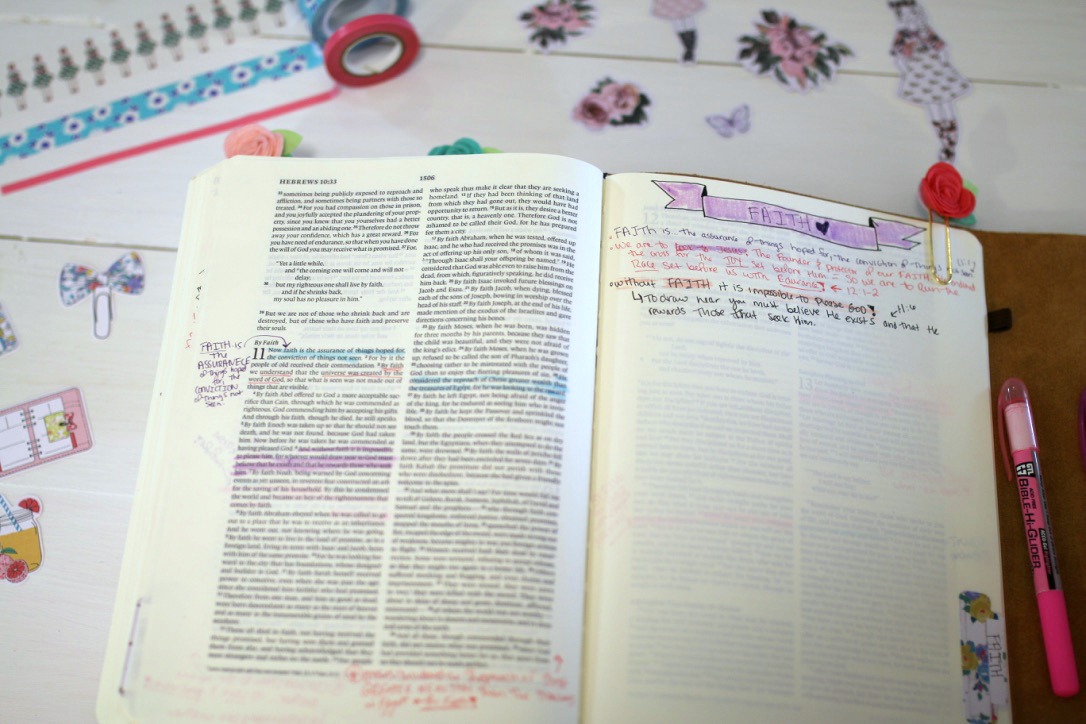 To carry the food analogy farther, we are to CRAVE God's Word:
"Like newborn infants, long for the pure spiritual milk, that by it you may grow up into salvation—" – 1 Peter 2:2
To be true discipline of Christ:
"So Jesus said to the Jews who had believed him, "If you abide in my word, you are truly my disciples, 32 and you will know the truth, and the truth will set you free."" – John 8:31-32
We are to share this treasure with others:
"Let the word of Christ dwell in you richly, teaching and admonishing one another in all wisdom, singing psalms and hymns and spiritual songs, with thankfulness in your hearts to God." – Colossians 3:16
God's Word is profitable for everything,
"All Scripture is breathed out by God and profitable for teaching, for reproof, for correction, and for training in righteousness, that the man of God may be complete, equipped for every good work."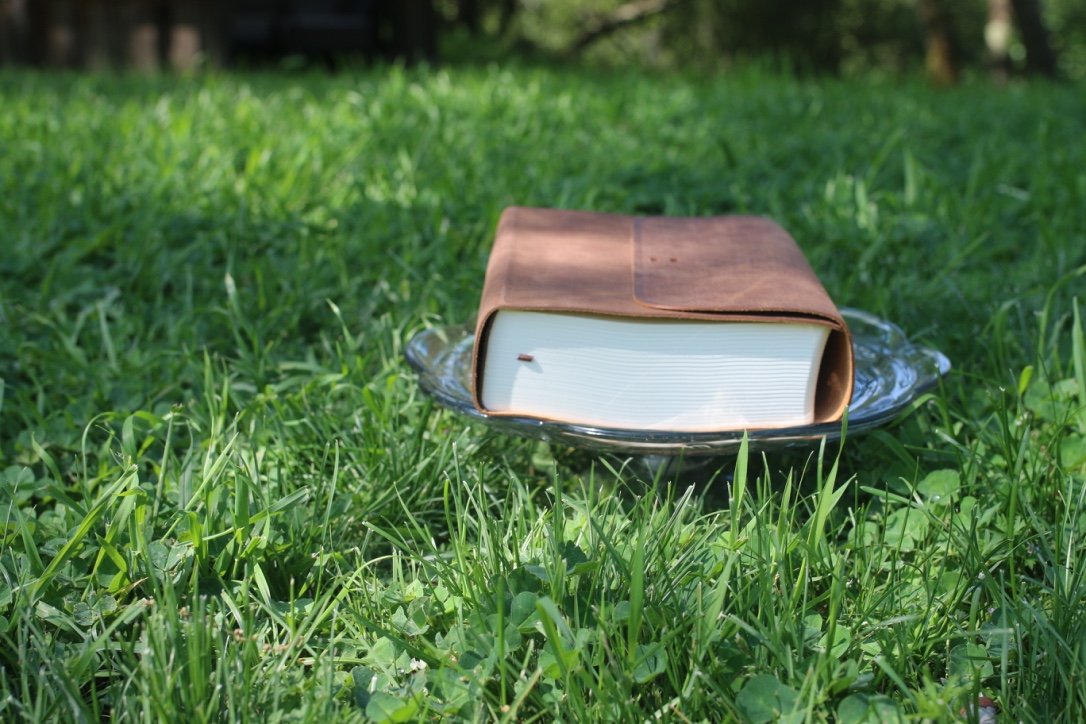 And we know that God's Word is powerful!
"For the word of God is living and active, sharper than any two-edged sword, piercing to the division of soul and of spirit, of joints and of marrow, and discerning the thoughts and intentions of the heart."- Hebrews 4:12
HOW do we study the Bible?
On some days, it feels like it would be great if God had left very clear instructions on HOW to study the Bible. But as I've grown, I've seen the beauty that God has given us the freedom to study God's word how it works best for us and our learning style. Now with that said, there are good practices to follow and some helpful tips.
So let's do an overview of the different methods for studying the Bible and the pros or cons of each.
While there are different ways to explain these methods of reading/studying God's Word, I love how Jen Wilkin explains them in her book, Women of the Word. You can read about all 6 approaches here.
The Personal Shopper Approach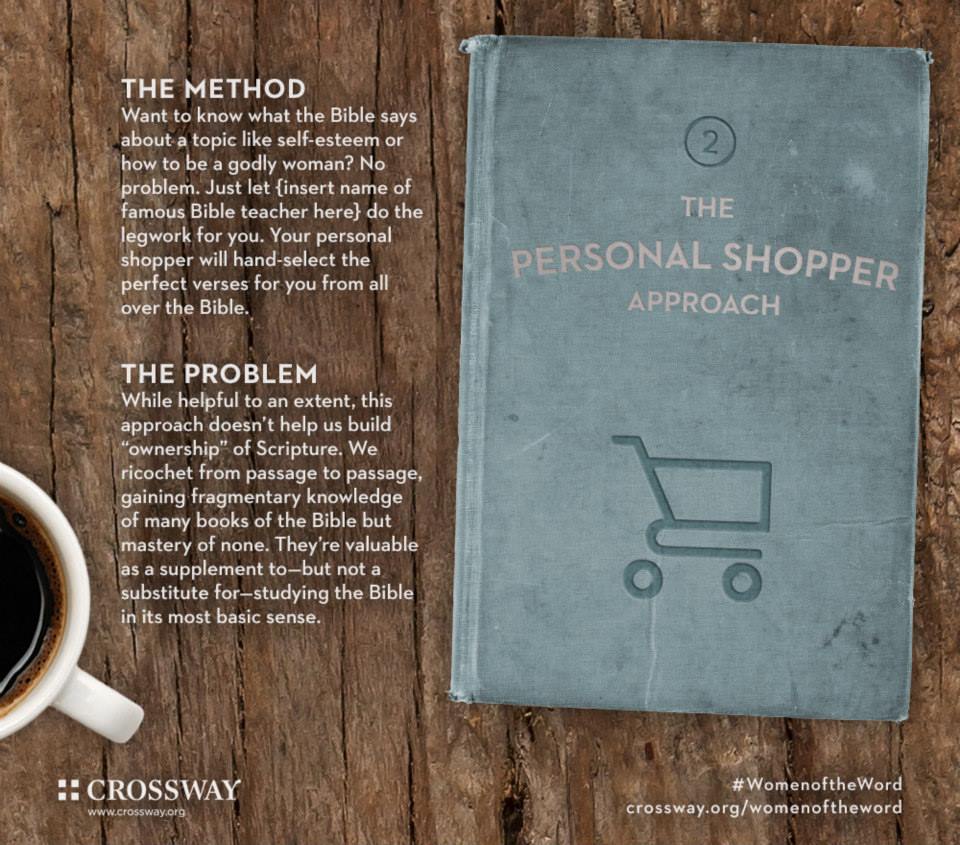 The Xanax Approach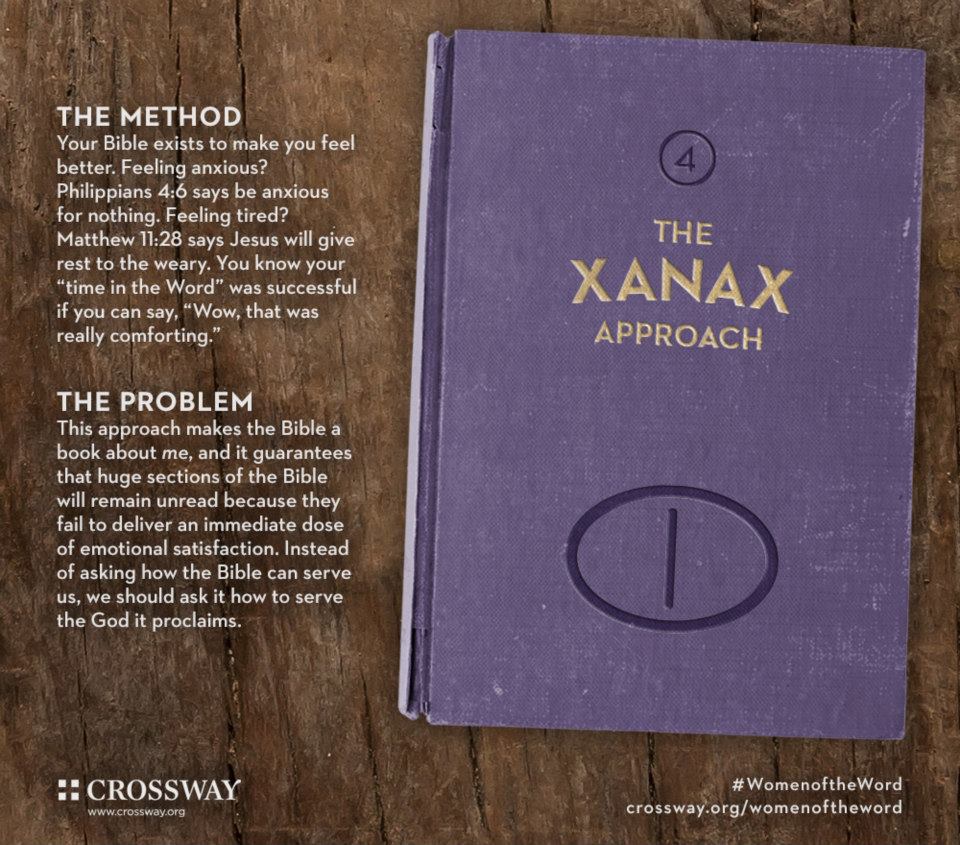 The PinBall Approach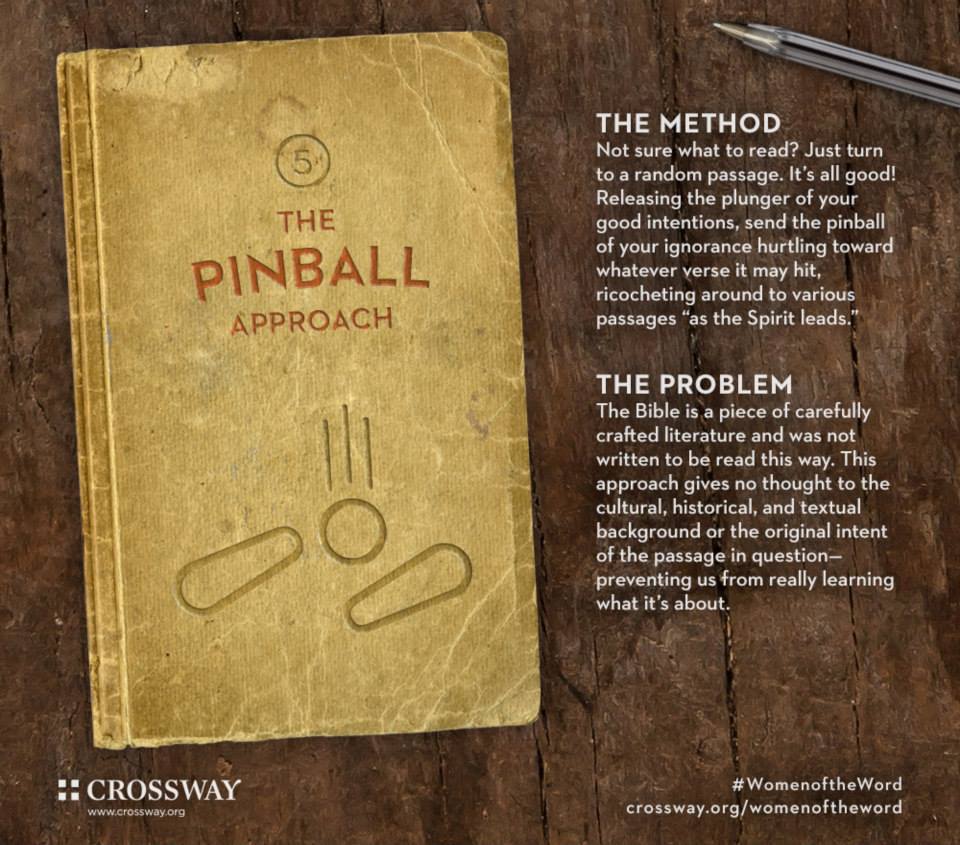 The Picky Eater Approach

So what's the best method for reading God's Word?
One of the best ways to deeply study God's Word and be in the entirety of God's Word is a systematic approach to Scripture where you read through entire books or sections at a time, preferably with repetition.
"The historical, cultural, and linguistic gap that exists between the Bible and its modern-day reader makes repetitive reading a critical tool in our attemps to build comprehension. Simply put, we are probably not going to catch what the author intended to communicate in one reading. The first step is comprehending a text is reading it several times from start to finish." – Women of the Word, 91
So this might look like picking a book of the Bible and every day in your reading time, read through a portion. Or read through the entire Bible cover to cover. Or endeavor to read through the Gospels.
We will get into those specifics in a minute.
But first let's cover how you study. When studying God's Word we have to be careful to follow a few specific phases: Phase 1 is to read it. Phase 2 is to interpret it. And then phase 3 is apply it. Most people today jump immediately to #3 and ask "how does this apply to me?" without first interpreting or understanding what the text actually means.
First we find out what the text says, then phase 2 is what does the Bible mean by what it says? In this stage we have to understand what the original author meant. And to understand what the original author meant, some 2,000+ years ago, we need to understand the passage the way that the original hearers of it would have understood it.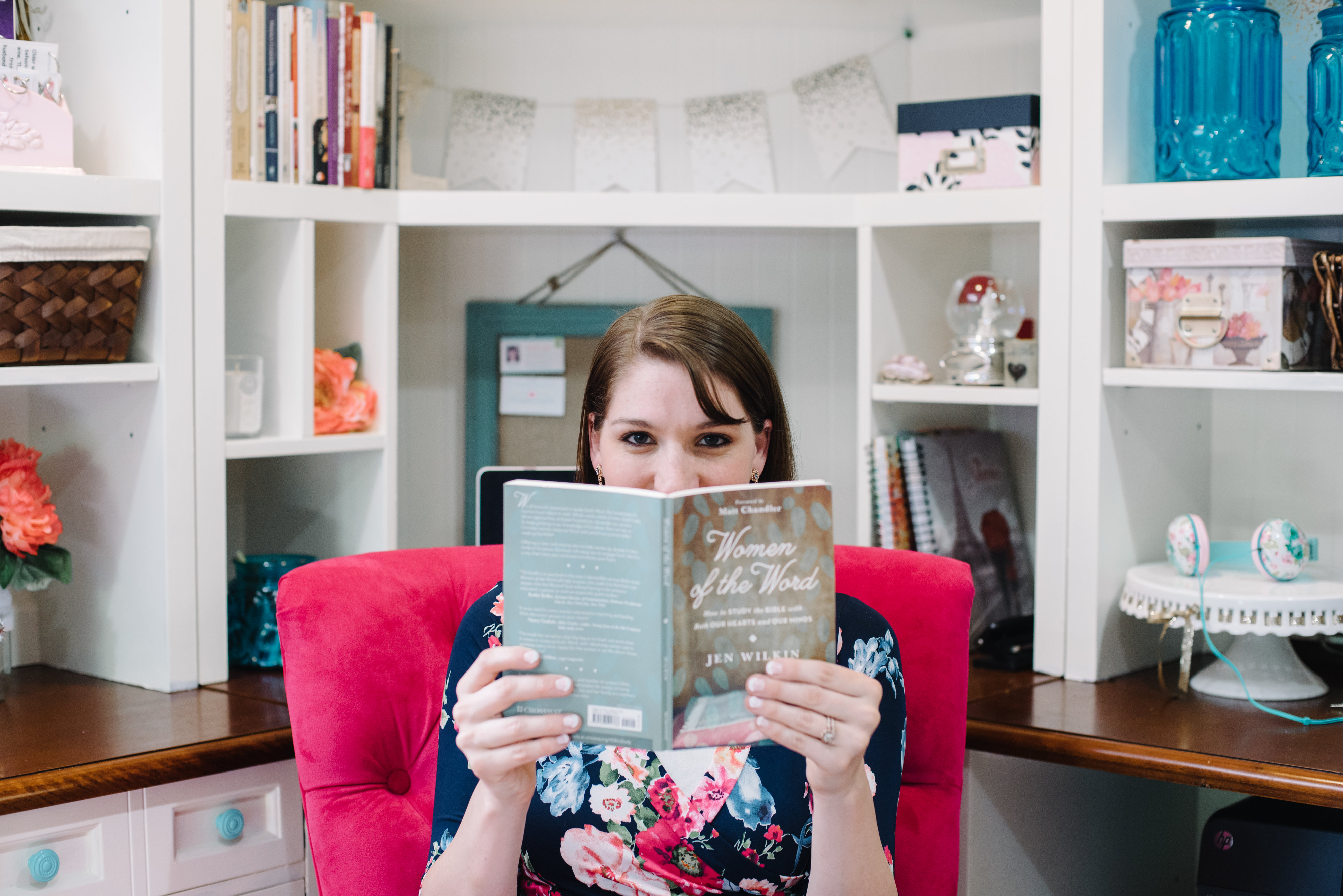 That's why it's so important to understand the cultural and historical context of the people and when it was written. Without that context, we have no way of understanding what the original authors and hearers would have understood the text to mean. That's where commentaries and study Bibles can come in handy.
After we accurately understand what the text means, then we can move on to application and ask what does this mean to me today? But remember – we should always be reading it with GOD at the center of the text, not ourselves.
"If i read the Bible looking for myself in the text before I look for God there, I may indeed learn that I should not be selfish. I may even try harder not to be selfish. But until I see my selfishness through the lens of the utter unselfishness of God, I have not properly understood its sinfulness. The Bible is a book about God. As Moses would learn during the Exodus, who he was bore no impact on the outcome of his situation. Who God was made all the difference." – Women of the Word, page 27
ACTUAL methods to follow?
Read straight through the bible

If you've never read the entire Bible, I highly suggest you start here. Yes, it will take you a while. But it is so worth it. There are apps and charts that can help you keep track as you ready.
But you can just pick up Genesis and start reading, even if that's only 1 or 2 chapters a day. Another great option is using a One Year Chronological Bible which has the sections broken down for you.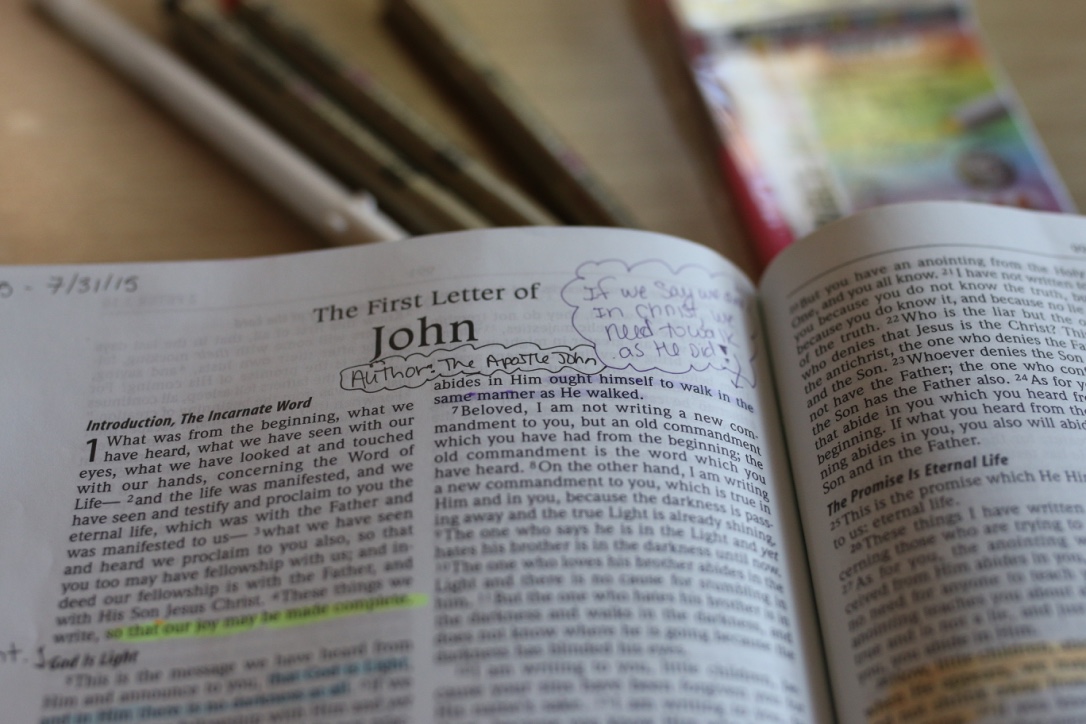 Read through the Gospels

Another good option is start with the Gospels. If you are on a kick, then just keep going through the entire NT!
Our 30 day plan
This is our weird plan that Jason and I have been following for almost two years. You can read all about the plan we follow here.
But basically you pick a book of the Bible, like 1 John, and read it everyday for 30 days. This works really well for small books that less than 6 chapters. If it's a larger book, like Acts, then you can break it up into 2-4 months. The amazing part of this method is that you get so familiar with the text.
Bible study Resources for deeper study
Get a good study bible:
If you are looking for a solid study Bible, I highly recommend either the ESV Study Bible or the MacArthur Study Bible.
A caution with using study Bibles: Don't just read the text and then look down at the notes for an explanation. Work for it, wrestle with it, write down the question to look into later, etc.
A great way to do it: Print out that section or the book double spaced. Then you can mark it up, write down questions, circle any repetitive words that you see, jot down connects, etc. Study it through a few times and see if the text doesn't just answer your question before turing to a commentary or your study bible.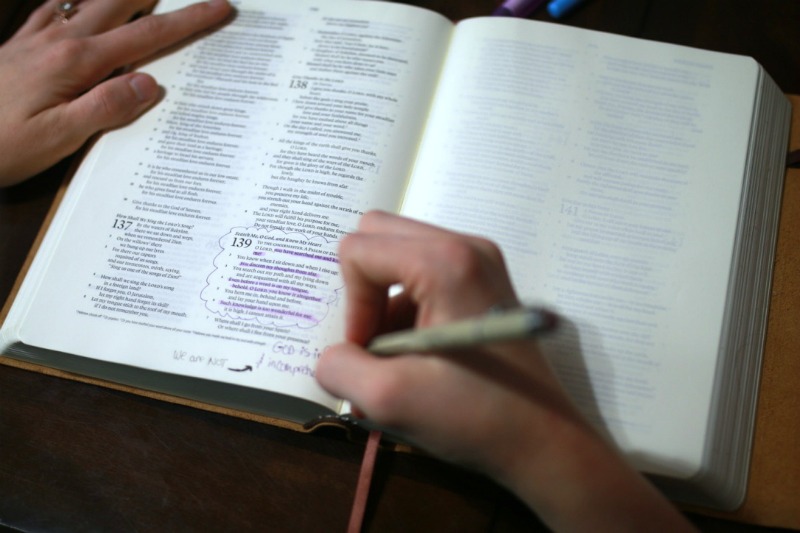 Get a good journaling Bible:
I've been on the search for a good journaling for years. I've been using one for the last few years that was okay but didn't really have enough room for me. Then just recently, ESV released a brand new line of journaling Bible's and I finally found my journaling Bible.
It's called the ESV Interleaved Edition. The special thing about this Bible is that every other page is a BLANK page. This leaves me plenty of room to write in notes, prayers, and compile study guides within my Bible.
Jen Wilkin's Studies:
Jen has some great Bible study books that you can use. Her goal is that after you go through one of her studies, you would be equipped to then go study the Bible on your own. So far she has a study on 1 Peter and a study on Sermon on the Mount.
Katie Orr has several studies as well that you can find on Amazon.
Welcome to our Sponsor!
I am so excited to once again be partnering with Jelly Telly for the month of July! We have been using Jelly Telly now for about 6 months and my boys are hooked (so am I)! Think of Jelly Telly as a sort of Christian Netflix for kids.
They have become my boys' very favorite iPhone app as they have over 100 Bible based Christian tv shows for kids! Whether they're discovering God's great rescue plan in What's in the Bible?, singing along with Yancy and Friends about how much God loves them, or discovering what it means to follow Jesus with the beautifully animated series Owlegories, I know they are safe as they browse.
I love that it's all Bible based and I don't have to worry about what they are watching. I love to hear them singing along to hymns in Theo and learning deep theology through What's in the Bible. And you can try out Jelly Telly for FREE for one week AND get a 10 page Jesus coloring book download by using coupon code: HMF at checkout.
Our current favorite shows are Theo, Owlegories, and 321 Penguins but I can't wait to check out a few more. They have over 100 tv shows for kids – how fun! Remember to use coupon code: HMF at checkout!