Summer reading challenge update & Books I'm loving – Hf #85
At the beginning of June, I shared a summer reading challenge and some ideas for reading more this Summer. Now more than a month later, I wanted to do a quick update.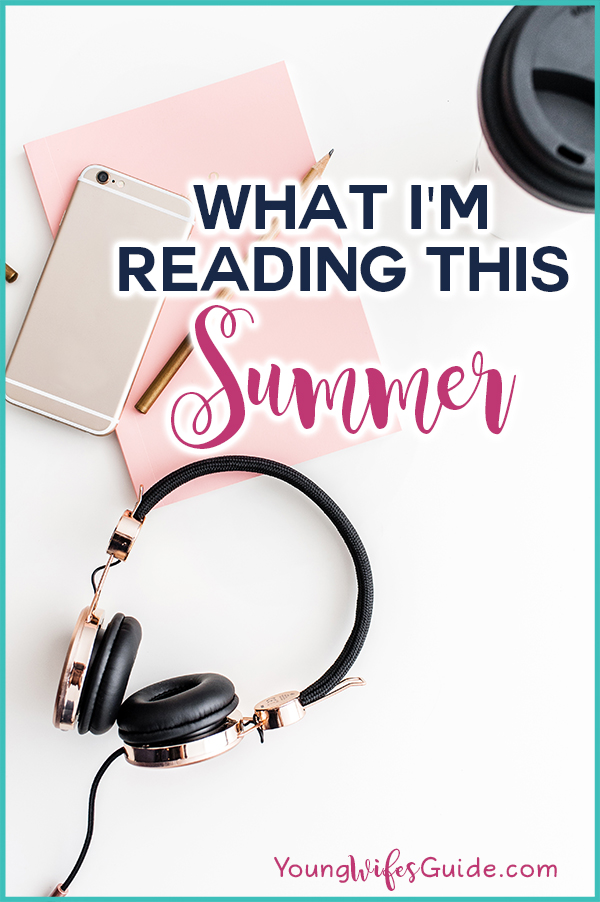 Listen to the Podcast:

We also recorded this blog post as an audio podcast. If you want to listen in instead of reading, click play below or do a combination of both

And don't forget to subscribe to the podcast in iTunes.

Right click here and save-as to download this episode to your computer.
I have several reasons for loving to read so much. I really enjoy it and it fills me up Spiritually. But I also think it can be an excellent way to fill into my kids. I love this idea from Mother culture.
"Mothers should cultivate their souls so that in turn they may cultivate the souls of their children."
How I'm doing on my challenge:
As of June 5th I had read 31 books. Today I'm at 37. So I guess I read 6 in June, which isn't bad! It's not enough to get me caught up, but not bad.
I am currently in the middle of 16 books. So hopefully if I can start wrapping those up, I could actually start to catch up! I should be at 54 books this week.
So today I just want to encourage you that if you are behind on your reading goals, or you haven't picked up a single book this year, that's totally fine! Give yourself some grace. Try to get into a book if you want, and just get through as much as you can.
What I'm reading right now:
Get two FREE books from Audible
Jason and I have used Audible for our audiobooks for several years now and we love it! We have tried several other services but time and again Audible has the most books in Christian, fiction, kids, business, and anything else we could want. If you want to try out Audible, you can sign up for a FREE 30 day trial and get two free audiobooks. Just sign up with the link below.
Try Audible and Get Two Free Audiobooks
My hope would be to wrap up all 16 books I'm in throughout July but that probably won't happen at this point. Maybe in August 😉
I'm also starting to look into more homeschool theory books. We are starting to homeschool this year and there are so many philosphies and ways to approach homeschooling. So I want to do more research on those topics. So far I really like the Charlotte Mason approach to homeschooling with a few tweaks. But we'll see!
Welcome to our Sponsor!
I am so excited to once again be partnering with Jelly Telly for the month of July! We have been using Jelly Telly now for about 6 months and my boys are hooked (so am I)! Think of Jelly Telly as a sort of Christian Netflix for kids.
They have become my boys' very favorite iPhone app as they have over 100 Bible based Christian tv shows for kids! Whether they're discovering God's great rescue plan in What's in the Bible?, singing along with Yancy and Friends about how much God loves them, or discovering what it means to follow Jesus with the beautifully animated series Owlegories, I know they are safe as they browse.
I love that it's all Bible based and I don't have to worry about what they are watching. I love to hear them singing along to hymns in Theo and learning deep theology through What's in the Bible. And you can try out Jelly Telly for FREE for one week AND get a 10 page Jesus coloring book download by using coupon code: HMF at checkout.
Our current favorite shows are Theo, Owlegories, and 321 Penguins but I can't wait to check out a few more. They have over 100 tv shows for kids – how fun! Remember to use coupon code: HMF at checkout!