How the Gospel Impacts Our Homes – Episode 2
Last week we talked about our ministry at home. We need to have a focus on Christ that is all encompassing of our life. And this leads us to our 2nd foundational episode: The Gospel as our central focus within the home.
Listen to the Podcast:

We also recorded this blog post as an audio podcast. If you want to listen in instead of reading, click play below or do a combination of both 

And don't forget to subscribe to the podcast in iTunes.

Right click here and save-as to download this episode to your computer.
As Christians, the thing that we need to stand upon, the thing that unites us, and the thing that our homemaking should be based upon – is the gospel.
Starting with the Basics
Having a Gospel-Centered home means purposefully and intentionally creating the goals, activities, and atmosphere in the home to be firmly centered on the Gospel.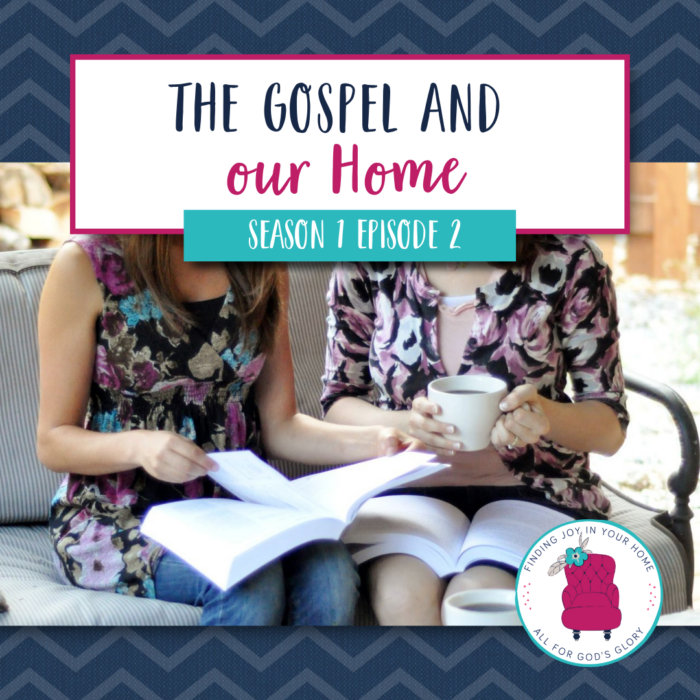 So, What IS the Gospel?
The Gospel is powerful:
"I am not ashamed of the gospel, for it is the power of God for salvation to everyone who believes." Romans 1:16

"For God so loved the world, that he gave his only Son, that whoever believes in him should not perish but have eternal life." John 3:16
1) First, Paul tells his readers that it is God to whom they are accountable.
Romans 1:18 – For the wrath of God is revealed from heaven against all ungodliness and unrighteousness of men"
2) Second, Paul tells his readers that their problem is that they rebelled against God.
Roman 3:10 – "None is righteous, no, not one."
Romans 3:23 – "For all have sinned and fall short of the glory of God."
Romans 6:23 – "For the wages of sin is death, but the free gift of God is eternal life in Christ Jesus our Lord."
3) Third, Paul says that God's solution to humanity's sin is the sacrificial death and resurrection of Jesus Christ.
Romans 5:8 – "But God shows his love for us in that while we were still sinners, Christ died for us."
4) Finally, Paul tells his readers how they themselves can be included in this salvation.
Romans 10:9-10 – "Because, if you confess with your mouth that Jesus is Lord and believe in your heart that God raised him from the dead, you will be saved. For with the heart one believes and is justified, and with the mouth one confesses and is saved."
So Gospel-Centered living first starts with a thorough understanding of the Gospel, daily reminding ourselves about the beauty and the truth of the Gospel, and finally, having a firm vision of eternity.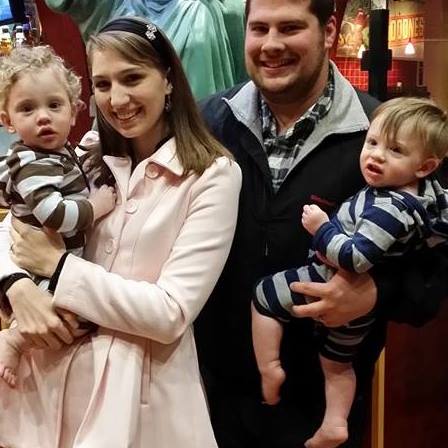 Bringing it all together
1) For our own sanctification
2) Relying on and needing God's GRACE
3) Winning our husband's to Christ – or encouraging his faith
1 peter 3:1-2 "Likewise, wives, be subject to your own husbands, so that even if some do not obey the word, they may be won without a word by the conduct of their wives, when they see your respectful and pure conduct."
4) The Gospel in our Parenting
Deuteronomy 6:6-9 – "And these words that I command you today shall be on your heart. You shall teach them diligently to your children, and shall talk of them when you sit in your house, and when you walk by the way, and when you lie down, and when you rise. You shall bind them as a sign on your hand, and they shall be as frontlets between your eyes. You shall write them on the doorposts of your house and on your gates."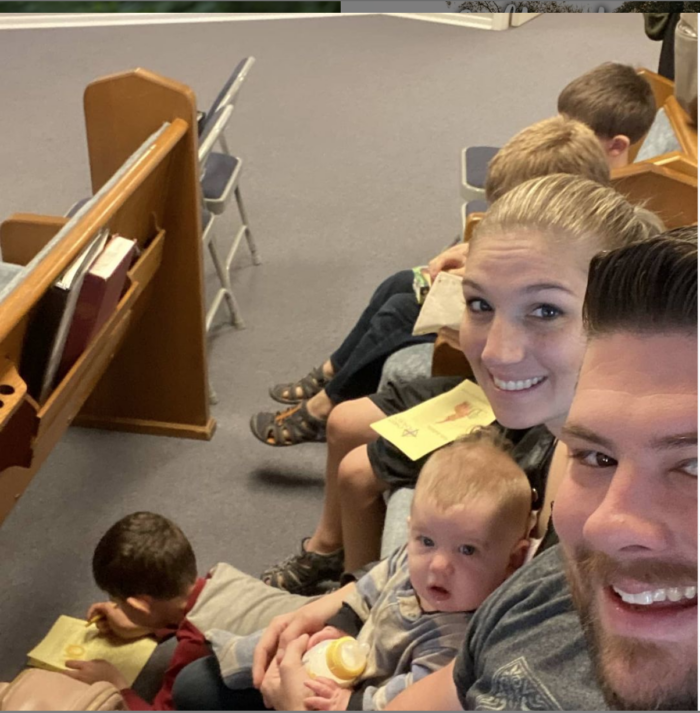 5) Out into the world
Train up our children so THEY can present the Gospel
Spreading the Gospel through Hospitality
Next week we I'll turn to how this plays out in ordinary life. It's one thing to say that we want a focus on the Gospel…it's another to live it out in the mundane. So next week we are going to discuss: Glory in the Mundane and finding joy in that.
Join our New Community App!
The other very exciting news I have for you today is that our brand new community app has launched. You can come join our FREE app where you can join in on the discussion of THIS podcast episode and so much more. If you are looking for a safe and encouraging place to hang out online that will point you to Christ…come join us!
You can sign up for free here.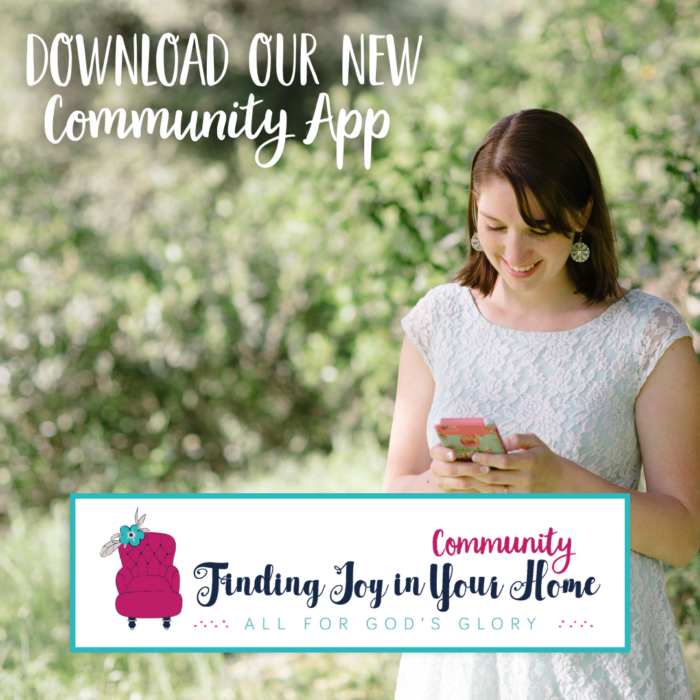 Links & Resources: