My Weekly Meal Plan & Baking Day: Week #2
Welcome to my 2nd weekly meal plan! We are really short on time this week so I designed my meal plan to be quick and easy (and to use the meat that is currently in my freezer)!
You can view last time's meal plan here. This week for grocery shopping I focused mainly on fruits and veggies. We have meat in our freezer that I am trying to cook through.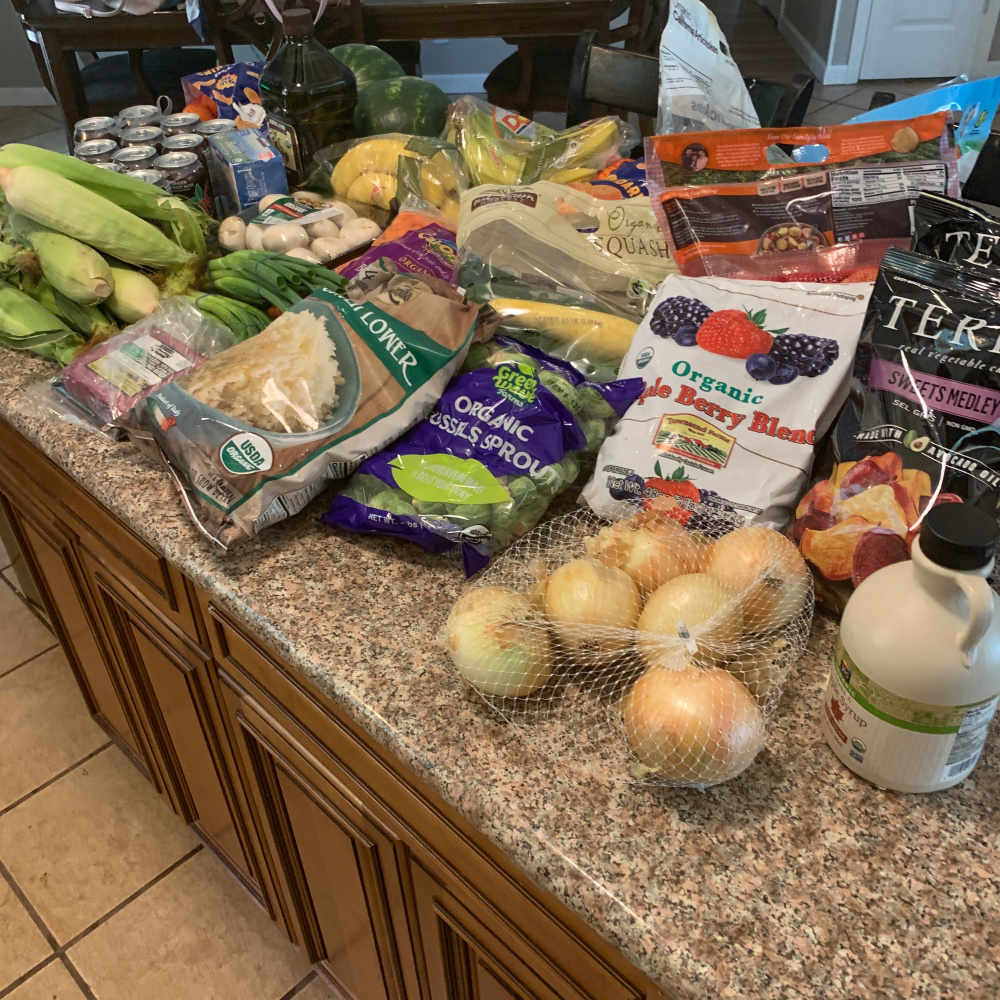 I shared my grocery shopping trip on Instagram and I've had some questions about what we eat. So here are some tips I've learned for eating more organic and natural foods and cutting out processed foods whenever we can:
Focus on purchasing high quality meat – this has been a big one for us this year! I'm learning to really shop the sales, stock up on the high quality meat when I find it for a low price and then design my meal plans around that meat!
Cutting out processed foods! Processed foods might feel cheaper up front, but in the long run they end up costing so much more. I think people assume that eating healthy has to cost more money because they swap out the cheap jump food with the expensive organic junk food. It's still junk food!
Eat whole foods. That's my goal plain and simple. I want to eat whole foods the way that God intended them. Yes, we do splurge on some "processed" things here and there. You will notice in my photo above we have two packs of Zevia sodas (we LOVE these!) and two bags of terra chips made with avocado oil. But both of those things are expensive compared to the 8 ears of corn I got for $2!
I make all of our bread products. I know, I know. This sounds insane and like it takes hours and hours a day. Honestly it doens't! I grind all of my own flour and it's a quick and simple process with an electric grain mill but it gives you the highest possible quality flour for the cheapest you can buy. Plus the flavor is outstanding, it's the most nutritional flour you can get, and makes amazing breads, muffins, tortillas, and more.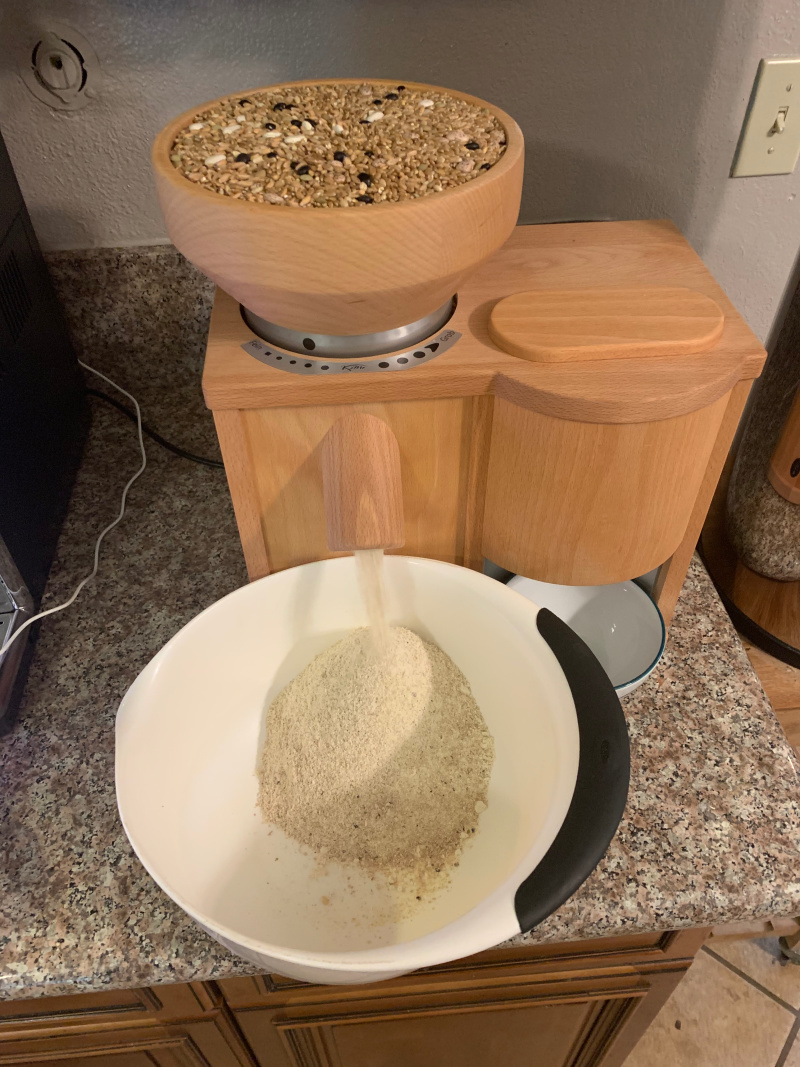 For example, let's break down the cost of a loaf of bread. A loaf of white plain bread might cost around $1.40 for a loaf. A pretend healthy bag of "whole grain" bread might cost around $2.80 a loaf. And if you want the really healthy bread it might cost upwords of $4-6 a loaf. YES, this does add up and the healthy versions do end up costing a lot more.
But you can also make sprouted spelt bread at home with just a few healthy ingredients in your bread maker (takes me less than 5 minutes to make) and ends up costing less than any of these! Figuring out how to feed my family higher quality foods while keeping the grocery budget affordable has been a big passion of mine over the past 2 years!
So I wanted to share some of those tips with you because I get asked a lot about our grocery budget, what we buy, etc. Last summer Jason and I did a couple months of a grocery budget challenge if you want to read/hear all about the specific numbers of our grocery budget here.
My Weekly Meal Plan: Week #2
Breakfasts: I love keeping breakfasts very simple. So this week I'm making a huge batch of Ezekiel waffles (you can find the recipe here) that will last for a few breakfasts, we will do oatmeal with added bananas, blueberries, and/or nuts, and we will also do eggs with toast. We tend to just trade off between these three breakfasts.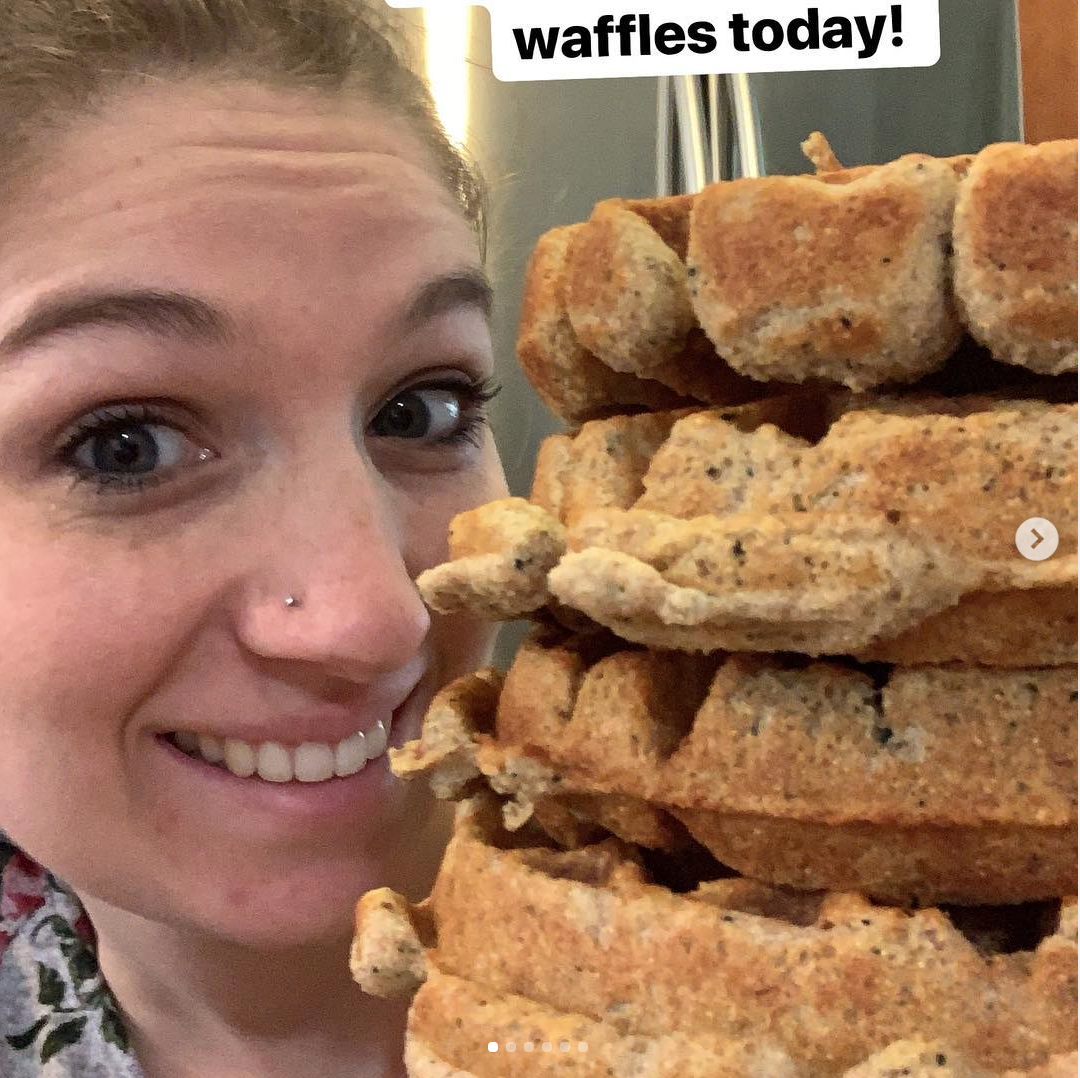 Lunches: Lunches are another good opportunity to keep things simple! This week we will be alternating between homemade PB&J, smoothies, and snack platters all made with healthy and yummy ingredients but they are all fast and easy to make!
Baking Day Agenda:
I tend to like to set aside one morning (usually about 3-4 hours) where I do a baking day. But this week my morning time is more broken up so I'll just be cooking these in batches when I have the time. Follow me on Instagram to see my updates throughout the week as I share my meals and baking.
Sandwich loaf in my bread machine (I'll make two of these this week) – here's the recipe I use
Pumpkin Rolls to go with soup
Pumpkin Muffins (these are my favorite)!
Lemon Blueberry Muffins (maybe if I can find the time)
Tortillas
Dinners:
Saturday: Korean Beef Bibimbap (here's the recipe I base mine off of)
Sunday: Leftover Bibimbap
Monday: Sausage Lentil Soup with Pumpkin Rolls
Tuesday: Leftovers
Wednesday: Date night out/kids at grandparents
Thursday: Cheesy Cauliflower Rice Shrimp
Friday: Leftovers
Saturday: BBQ corn and meat of some sort
Want to get all my recipes AND save time meal planning?
Guess what? I've been working on ways to limit meal time prep and decided to go back to using Build a Menu. I've been using them for years and just got out of the habit.
BAM has two awesome features: you can use their bank of thousands of recipes AND/OR upload your own recipes to use (and mix and match).
So when I publish my weekly meal plan, I am also going to start uploading my recipes to BAM to use. And here's the best part: I can share those uploaded recipes with my FRIENDS!!
So if you are a Build a Menu user, just let me know your user name and I can SHARE all my recipes with you inside the system so you can build your own recipes and meal plans using my recipes, your own recipes, and any recipes in system as well! This is pretty awesome!
Here's the other best part: Build a Menu has the best sale of the year going on right now! You can get an entire 12 month subscription to BAM for just $24.99 through Friday May 24th!
But hurry! This amazing deal ends in just a few days!

Once you sign up, make sure to email me (jami@youngwifesguide.com) and give me your username for BAM and I can instantly share all my recipes with you in the system ?
Build a Menu has been my favorite meal planning website for years because it does everything I need/want it to! Other meal planning services may have one or two of these features but I've never found another one that combines all of these features.
Why I Love Build a Menu:
You can choose from their bank of thousands of recipes (THM, budget meals, large family, breakfast, lunch, dinners, cooking with kids, and MORE!)
And you can upload your own recipes to use
It gives you a price estimate along the way so you can build your menu around your budget
It fully builds your grocery shopping list for you
It even lets you put your meals onto a calendar if you want!
P.s. Build a Menu has some PRETTY amazing new owners if I do say so myself…so go check it out ?
But hurry! This amazing deal ends in just a few days!

Build a Menu tutorials: