So what's the big deal about studying God's Word? (PTFH Part 3!) – Hf #76
It's one thing to pay lip service to the importance of reading God's Word – it's another thing to actually cherish God's Word and to dig into it as often as we can. It's one thing to hear God's Word preached on Sunday and then move on with our week and forget about it – it's another thing to be daily savoring what God has revealed to us in His written Word.
Join me this week as we cover part 3 in our brand new series: Practical Theology for Homemakers. Part 1 we covered Why Theology Matters for Homemakers (HF #72) and part 2 we covered The Goal of Our Christian Life (Hf #74).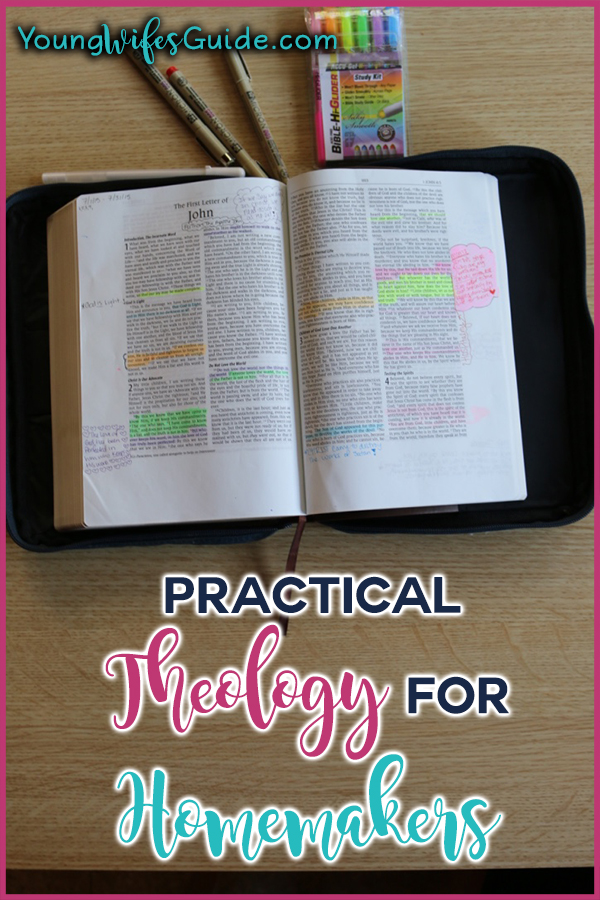 Listen to the Podcast:

We also recorded this blog post as an audio podcast. If you want to listen in instead of reading, click play below or do a combination of both

And don't forget to subscribe to the podcast in iTunes.


Right click here and save-as to download this episode to your computer.
As we move deeper into this series, soon we will be covering the attributes of God, how to be more discerning with what we read and listen to, how and where we find our identity and more. We are about to move into some really good episodes.
But first, we need to establish a VERY firm foundation: Do we REALLY trust God's Word? The entire scope of our Christian life is based on this. If we can't trust God's Word to be accurate and true, then how can we base our life on it?
So we are going to briefly cover the inerrancy and sufficiency of God's Word and then move into some practical ideas for studying God's Word and how you can come to truly cherish God's Word.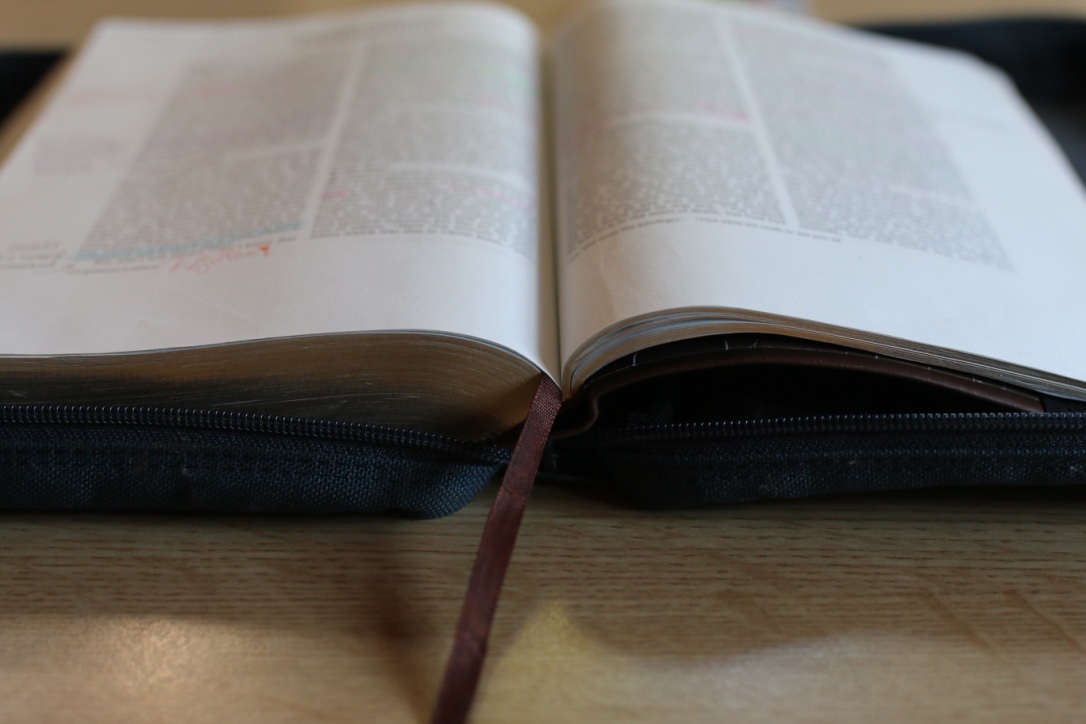 Can we really trust God's Word?
First question we must ask, is what is the Bible good for? Why did God give us the Bible? The Westminster Shorter Catechism says,
Q. 3. What do the Scriptures principally teach?
A. The Scriptures principally teach, what man is to believe concerning God, and what duty God requires of man.
Essentially, the Bible teach us who God is and how humankind relates to God. The Bible is the story about God redeeming His people.
"All Scripture is breathed out by God and profitable for teaching, for reproof, for correction, and for training in righteousness, that the man of God may be complete, equipped for every good work." – 2 Timothy 3:16-17
The study into this goes way beyond the scope of this podcast episode, but as protestants, we believe that God inspired all the human authors of the Bible to write it. The Holy Spirit prompted the writers of the Bible and because it's all God-breathed as 2 Timothy says, it is God's perfect and Holy Word and it is without error.
"For no prophecy was ever produced by the will of man, but men spoke from God as they were carried along by the Holy Spirit." – 2 Peter 1:21
This is called the inerrancy of Scripture. That God inspired the human writers and each word contained in His Word is without error. We can fully trust what God's Word teaches us about God and our world. In fact, it's the only trustworthy source we have at our disposal. It's the sole place we can find truth in this world as we seek God.
"God's Word is sufficient to meet every need of the human soul as David verifies frequently in his psalms. Psalm 19:7-14 is the most comprehensive statement regarding the sufficiency of Scripture. It is an inspired statement about Scripture as a qualified guide for every situation. Scripture is comprehensive, containing everything necessary for one's spiritual life. Scripture is surer than a human experience that one may look to in proving God's power and presence. Scripture contains divine principles that are the best guide for character and conduct. Scripture is lucid rather than mystifying so that it enlightens the eyes. Scripture is void of any flaws and therefore lasts forever. Scripture is true regarding all things that matter, making it capable of producing comprehensive righteousness. Because it meets every need in life, Scripture is infinitely more precious than anything this world has to offer." – The Sufficiency of Scripture by John MacArthur
If you read through the Psalms, you will find this theme recurring over and over again. We are to love and delight in God's Word. Psalm 19 in particular shows a beautiful picture of what God's Word is.
"The law of the LORD is perfect, restoring the soul;
The testimony of the LORD is sure, making wise the simple.
The precepts of the LORD are right, rejoicing the heart;
The commandment of the LORD is pure, enlightening the eyes.
The fear of the LORD is clean, enduring forever;
The judgments of the LORD are true; they are righteous altogether.
They are more desirable than gold, yes, than much fine gold;
Sweeter also than honey and the drippings of the honeycomb.
Moreover, by them Thy servant is warned; In keeping them there is great reward.
Who can discern his errors? Acquit me of hidden faults.
Also keep back Thy servant from presumptuous sins; Let them not rule over me;
Then I shall be blameless, And I shall be acquitted of great transgression.
Let the words of my mouth and the meditation of my heart.
Be acceptable in Thy sight, O Lord, my rock and my Redeemer." – Psalm 19:7-14
The Sufficiency of God's Word
During the times of the Old and New Testament, God revealed himself to human men and women. He taught them and instructed them to write these words down into Scripture. The result is the Bible you hold in your hands today with 66 books.
It is inspired by God and is His direct truth and revelation to man. There are many things that will one day be answered when we finally arrive in heaven. But for now, "His divine power has granted to us all things that pertain to life and godliness, through the knowledge of him who called us to his own glory and excellence" (2 Peter 1:3).
God's Word is sufficient. We don't need other revelations, we don't need anyone else teaching new things. We need God's Word. It is sufficient and perfect for teaching us the Gospel, for showing His story of redemption throughout history, and to lead us to salvation.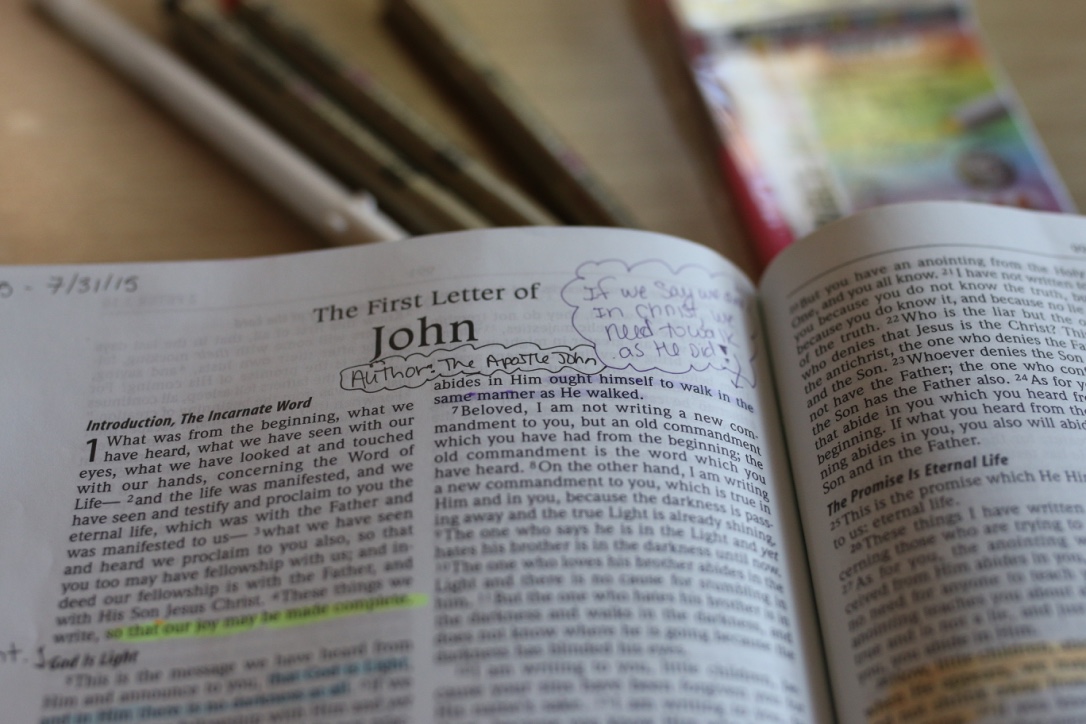 The Bible may not provide you with a specific answer for each of life's problems. You can't open to a book titled with your name and figure out if you should accept that new job or move out of state or which Church service to attend. But God's Word does contain the principles to live our life by.
And when we are meditating upon God's Word, seeking His Wisdom, and digging into it, we will find all that we need. We don't need to turn to the world, to popular culture, or pop psychology to find out answers.
Treasuring God's Word
So, if God's Word is sufficient for everything in life, for life and Godliness, then how do we study it more? How do we come to truly treasure God's Word?
"This Book of the Law shall not depart from your mouth, but you shall meditate on it day and night, so that you may be careful to do according to all that is written in it. For then you will make your way prosperous, and then you will have good success." – Joshua 1:8
Wow, that's a tall order! And frankly a little overwhelming. God's Word shouldn't depart from our mouths? We are to meditate upon it day and night? That's a bit overwhelming!
How can you dig into God's Word more?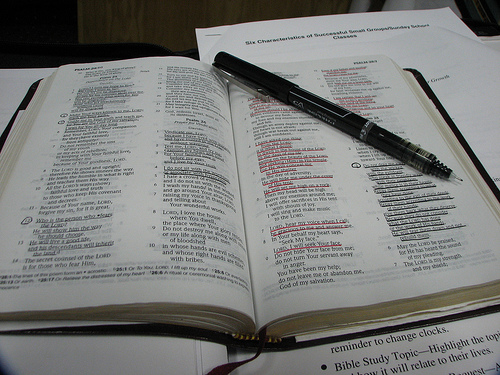 Establish the daily habit
The very first thing to do, is establish the daily habit of Bible reading. Sure, some days you will miss or forget. But the goal is to become more consistently in God's Word.
"It might seem that studying the Bible would be something we should know how to do intuitively. After all, if God discloses his will and character there, wouldn't the Holy Spirit just open up its message to our hearts? But this is not the case. Yes, the Holy Spirit opens the Word to us, but not without some effort on our part.

"Do you know that the word

discipline

means 'learner'? As a disciple of Christ, you and I are called to learn, and learning requires effort. It also requires good study methods. We know this to be true of our schooling, but do we know it to be true of following Christ?" –

Women of the Word

, pages 22-23
If you need some help developing a Bible reading plan, here are a few resources:
Going Deeper:
I often get asked what resources I use for deeper study. Here are a few suggestions for you:
Next week we will be back with part four in our Practical Theology for Homemakers series! In part four we will cover the Attributes of God – it's going to be great! So come back next week to catch up.
Simplify Your Meal Planning!
I want to give a huge shout out and thank you to the sponsor for this week's podcast: Prep Dish! A fantastic meal planning solution that makes it EASY to plan out and execute an entire week's worth of meals.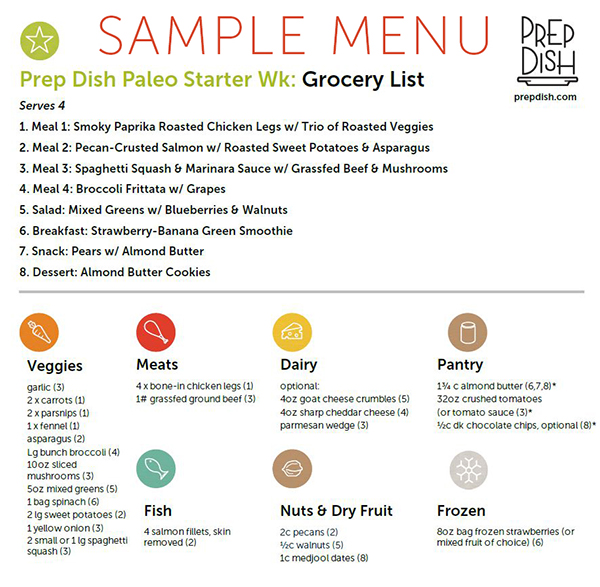 Here's how to works each and every week:
PrepDish sends out the COMPLETED meal plan
Print it out (or view on your phone)
Head to the grocery store with the grocery list already done
Spend 2-3 hours one day a week to do all the prep work
Then with just 5-20 minutes each day you put the meals together!
They've made it was easy as possible! So if you are going crazy in your kitchen, or you just need a little extra help, then PrepDish makes it extremely easy. And PrepDish is offering a super special TWO week free trail when you sign up through this link (how awesome!!)