When we should carry each others burdens – Episode 19
This is an encouraging episode, I promise! Something I've been wrestling with a lot in my own life, is how much input from social media, news, and other sources that I'm letting in. Today we are chatting about when it's Biblically appropriate to carry each other's burdens and when it's okay to not. This has been on my heart a lot lately, listen in:
Listen to the Podcast:

You can find all the links and notes for this episode below!

Right click here and save-as to download this episode to your computer.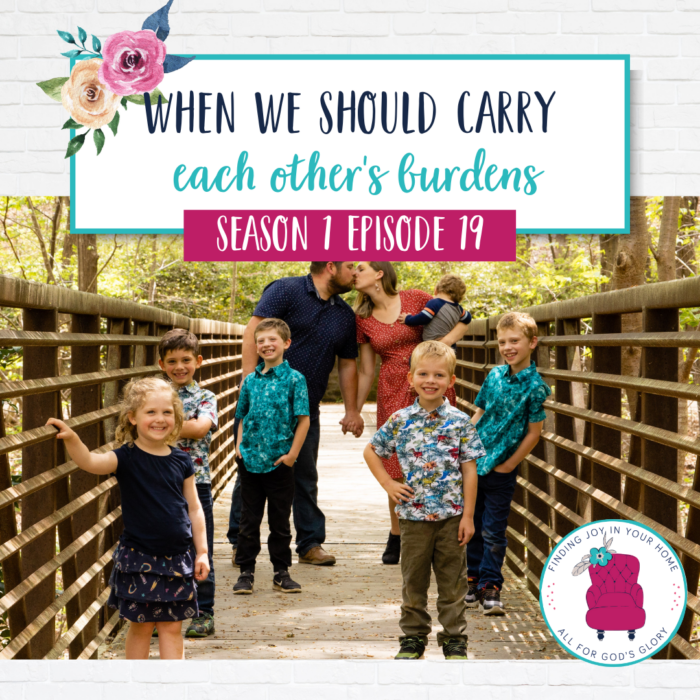 Links & Resources: