5 Books That Every Christian Homemaker Should Read – YWGtv Episode #2
As a mom of four energetic boys and a baby girl on the way, my time is really limited. And it can be really tough to find the time to read as a busy homemaker. But I also know that reading has such a way of filling me up, encouraging me, and when I pick the right books, helps direct me back to the Lord.
Welcome back to episode #2 of my brand new video podcast! Feel free to watch the video below or simply read along.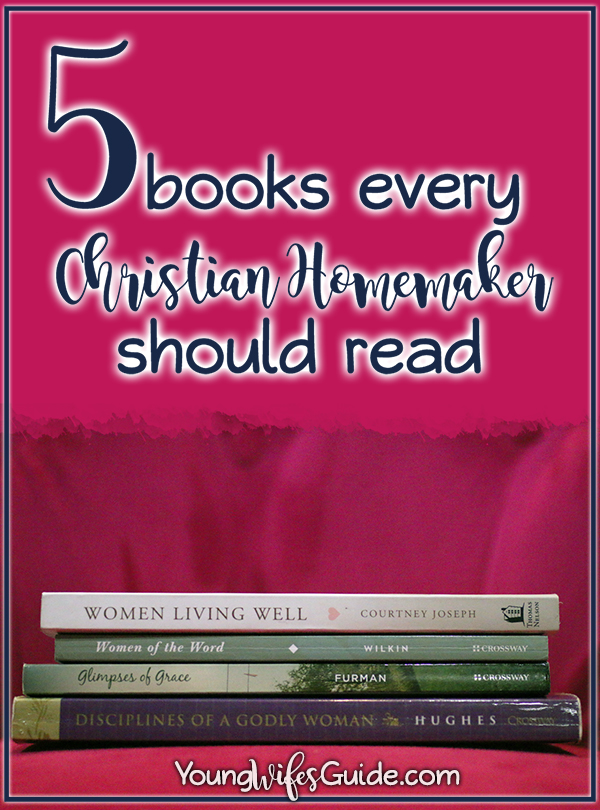 There are so many "Christian" books out there that are too light on the Gospel, are full of incorrect doctrine, or are just plain false teaching. Unfortunately now adays, I don't recommend you just stroll into a Christian bookstore or browse Amazon and pick any up any book that calls itself Christian without knowing more about the author or having it recommended from a source you trust.
That is playing a dangerous game because there is so much wrong doctrine and dangerous views out there. So with all that said, I am very particular and careful when it comes to my book reviews. I am an avid reader, I read about one book a week on average and this, along with regular and consistent Bible reading of course, has led to such a depth to my faith. But of course, reading these books should never replace our reading of God's Word directly.
5 Must Read Books for Christian Homemakers
Watch the video below or keep scrolling for my top 5 book recommendations. Don't forget to subscribe to my YouTube channel so you never miss an episode!
1) Glimpses of Grace: Treasuring the Gospel in Your Home
This is a pretty quick read and in it, Gloria Furman gets to the heart of our homes. She addresses how we can treasure the Gospel and make Christ ultimate in our life amidst our busy days. She's writing as a mom, since that's her experience, but if you don't have kids, you will still get a ton of of this book.
And if you are a mom, RUN and go pick up this book today. It will make you think differently about treasuring the Gospel in Your Home.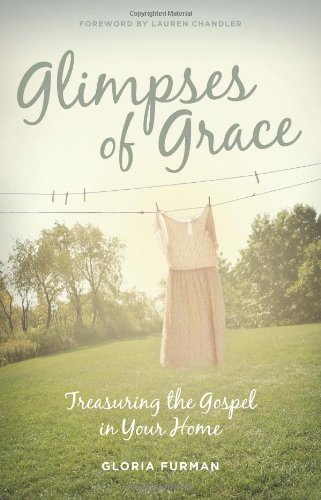 2) Say Goodbye to Survival Mode: 9 Simple Strategies to Stress Less, Sleep more, and Restore your passion for life
This is one of my all time favorite books. If you need any help in managing your home, setting priorities, learning how to say NO to commitments, how to find the time for more sleep, and more then I highly recommend this book.
Crystal takes you step by step how to intentionally plan your life better and with more intention. Every single chapter is jam packed with practical advice and to-do items to really make a huge impact on your life. Crystal is a Christian and mentions it throughout the book, but it's not as spiritual as these other recommendations. But it is so practical that I wanted to include it on this list.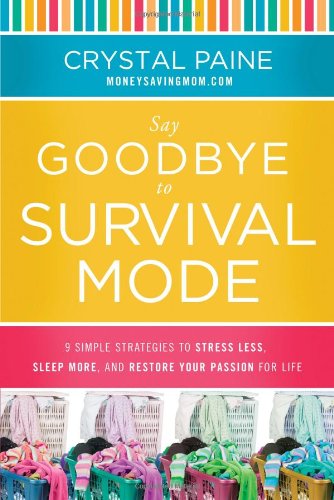 3) Women Living Well: Finding Joy in God, Your Man, Your Kids, and Your Home
Honestly, it took me a while to read this one because it just looked kind of boring from the cover. I wasn't sure what to expect, but I was so surprised and delighted with this book. Courtney has a very clear focus on the Gospel and orienting our lives so that we are focused on Christ within our days.
She takes you through different aspects of your life: from your relationship with God and some really practical and convicting tips on being in God's Word and prayer daily, to your relationship with your husband, your parenting, and finally your homemaking.
She isn't afraid to step on your toes a little and call you to a higher standard: God's Standard! A very biblical and practical book that's very easy to read.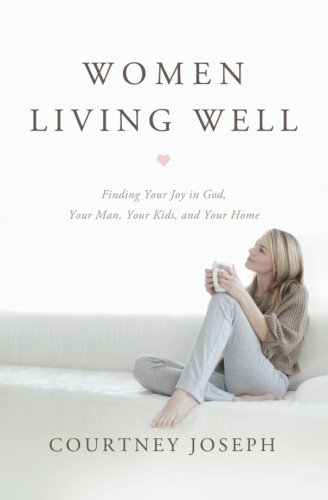 4) Women of the Word: How to study the Bible with both our hearts and our minds
If you are looking for how to study God's word deeper or more consistently, I highly recommend this book. It's really short and quick, but Jen dives into the heart behind our Bible study and gives you some really good tools for deeper study. She goes over different Bible study methods, intertwining our prayer life with our Bible reading, why it's important to be in Gods Word, etc.
If you don't know where to start, or you need help making your bible reading deeper, then go check this one out. It's on my list to read again in the future.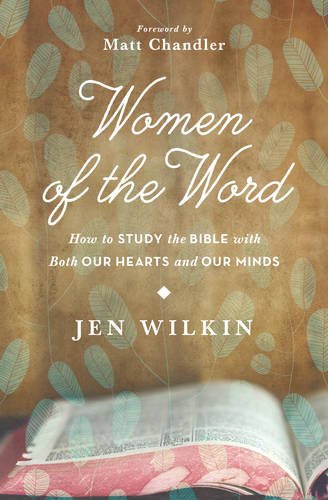 I read this book back when we were first married and it gives a really good overview of Biblical womanhood. She covers 5 main areas: Soul, Character, relationships, Ministry, and Grace.
If you are looking for a Gospel-Centered and God-focused resource for biblical womanhood, look no further! This is a big book but each chapter is fairly quick and really easy to read. There are 17 chapters total so this is a great book to read in small little chunks.
It's also a fantastic book to go through with a group of women. It brings up a ton of great discussion.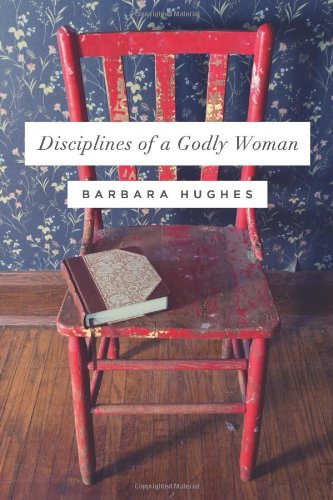 Going Even Deeper
If you are looking for more Biblical resources for your homemaking, I want to invite you to come check out the 2016 Homemaking Ministries Online Conference!!
The conference starts Tuesday, October 25th (although you can jump in any time!!)

We are back for a third year with a full line up of 17 Titus 2 women all addressing different aspects of
Finding Balance in Your Home
(this year's THEME!) during this four day LIVE online conference.
Find out more about the conference >>
Pre-register today to get $10 off your ticket and get immediate access to an awesome bonus that you can start going through TODAY.
When you purchase a premium ticket, you will get access to my brand new goal setting course and workbook – it's a 5 part video based course that walks you through setting big priorities for you day, breaking those down into bite sized manageable pieces, setting SMART goals, and combining this all into a schedule that you LOVE.
Sign up TODAY! >>