Bonus episode: What if meal planning is actually a spiritual issue?
For the past couple of months, I've been focusing on meal planning and getting my kitchen under control. And while there are so many fantastic practical things we can talk about when it comes to meal planning, the biggest thing I want to talk about is the spiritual aspect of meal planning. Dive into today's episode to find out what I'm talking about:
Listen to the Podcast:

You can find all the links and notes for this episode below!

And don't forget to subscribe to the podcast in iTunes

Right click here and save-as to download this episode to your computer.
The kitchen has gotten a bad rap the last 50 years or so. We want to be in and out of the kitchen as fast as possible. Then we find out all these processed foods and fast food are actually causing a lot of health issues so we try and cook a little healthier all while spending as little time as possible at it. We get frustrated and angry when we end up spending more time in the kitchen than we want to.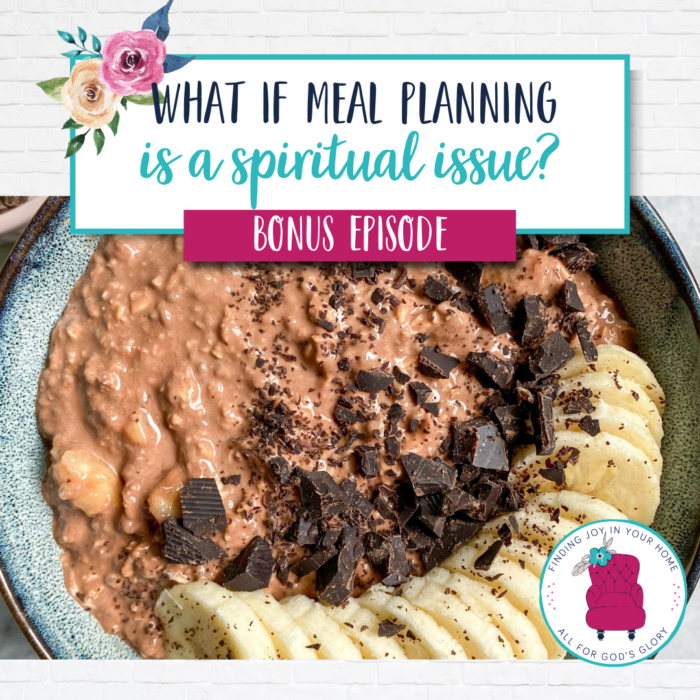 But what if we instead looked at meal prepping and cooking for our family as a ministry? Now I'm not saying you need to start cooking everything from scratch or that your version of nourishing your family needs to look anything like what it does for my family.
But what if instead of viewing the kitchen merely as a place to build up the physical parts of our family, what if we viewed it with a ministry mindset and saw how we could use food to minister as well? 
In her book,Eve in Exile, Rebekah Merkle looks at what it means to work within the home. I love what she says about food: I read the quotes in the video but if you have the book she chats about it on pages 152-154.
What if we used this opportunity in the kitchen to get creative? To serve our family? To help heal bodies with food.
And used it as ministry? 
Food has been a central gathering place in every culture around the world. Good food and meals around the table should be celebrated. It can become the heart of the home. It can be used to ministry to our husbands and our kids. It can be greatly used to minister to others through hospitality or bringing them meals.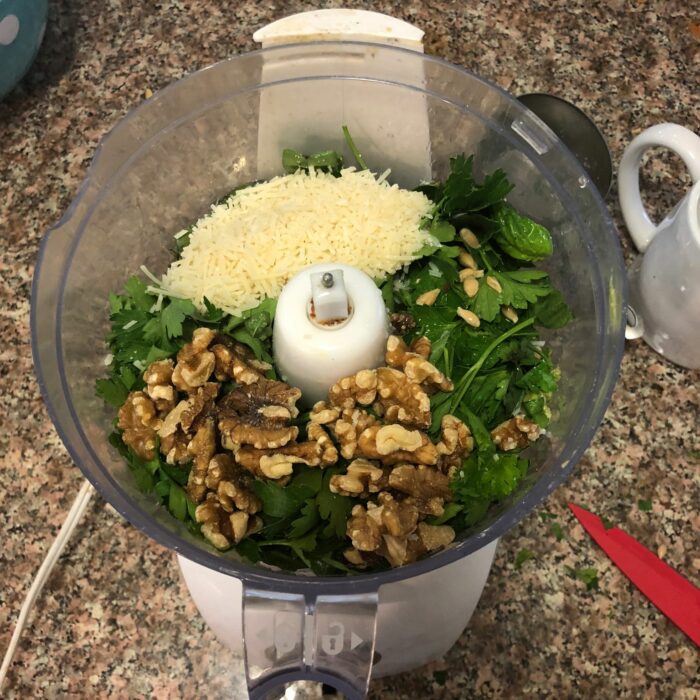 As we head into the rest of this series, and fight to make our kitchens run smoother, let's remember this: That the kitchen can be used to greatly serve the Lord. so let's be women that use this rather large area of our lives, after all we have to make 3 meals a day plus snacks day in and day out, to serve God's Kingdom. To teach our children the art of cooking and to use what time we have well.
"So, whether you eat or drink, or whatever you do, do all to the glory of God." 1 Corinthians 10:31
So today I want you to reflect on what your attitude has been about the kitchen? 
Do you complain often, either outlaid or to your kids, about having to make another meal? Da you whine and put off having to do the dishes? Da you anguish that this is a task that has fallen to you? Take a few minutes to really examine how you've maybe had a sinful heart in this area of your home and pray and ask God to change your heart and your attitude when it comes to this task.
Join our brand new Kitchen Collective!
If you are excited about this concept of using your kitchen as a ministry to your family, but you don't know how to actually make that happen, then I want to invite you to join our brand new Finding Joy in Your Kitchen Collective!
Each month we will tackle a different area of our kitchen so that in one year, you will master your kitchen! The first month we are tackling Breakfasts!! It's going to be incredible. Jump in today to join us:
FindingJoyShop.com/kitchencollective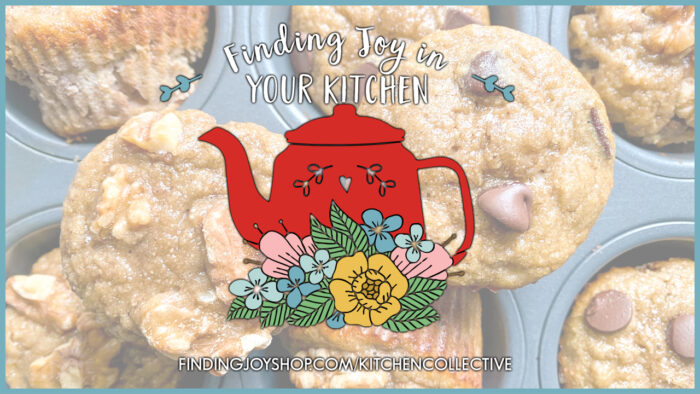 Links & Resources: