God's Word for all of life (wrapping up our 25 Foundational Episodes) – Episode 25
Whew! We are here. Today we are wrapping up our 25 foundational episodes to kick off the relaunch of my podcast. These 25 episodes are to stand as the foundation of the idea of Finding Joy in Your Home. Go back and catch up on the ones you missed. Next week we are kicking off our NEXT 25 episodes. The theme for those? The Family & Culture: How to bring glory to God within our households in a hostile culture. It's gonna be good 🔥 Today we are wrapping up our discussion on drawing closer to the Lord through spiritual disciplines and a Q&A. Listen in here:
Listen to the Podcast:

You can find all the links and notes for this episode below!

Right click here and save-as to download this episode to your computer.
We need to put in the work and the discipline and the time. So often we cry that we want a deeper spiritual life, but we don't want to put in the work. We want one or two slides on Instagram to teach us how to do it. We don't want to go through the work of listening to an entire podcast episode or reading a book. We want fast and quick results.
But a life that becomes more and more like Christ…takes small daily steps. Every single day of your life. Small little steps that don't seem like anything earth shattering until you look back after 5 years, 10 years, 50 years and you are suddenly a different person.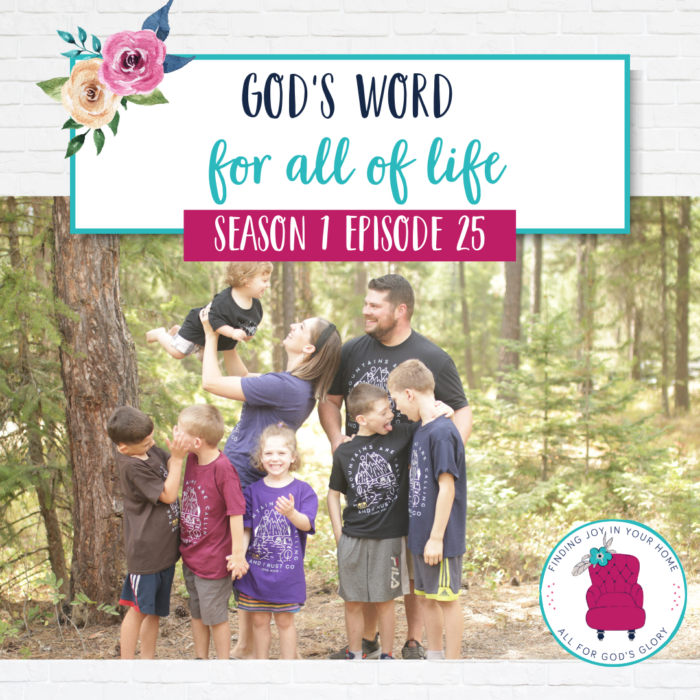 Questions we chat about today:
How to get into consistent Bible reading. It's such a struggle for me.
Why as moms we should read our bibles?
How to read the Bible to young kids
Thoughts on fasting —> READ THIS
Family worship. —> Listen to episode #17
Scripture memorization?
Favorite kids devotionals? see below
Favorite Kid's Devotionals:
The Ology – Marty Machowski
Links & Resources: