Ideas for Quality Time with Young Kids – Hf #129
As a mom of five young kids (5 and under), I get this question a LOT. How do we cultivate quality time with young kids (and at the same time actually take care of our house)!? Listen in to today's episode for advice from several mamas:
Listen to the Podcast:

We also recorded this blog post as an audio podcast. If you want to listen in instead of reading, click play below or do a combination of both

And don't forget to subscribe to the podcast in iTunes.

Right click here and save-as to download this episode to your computer.
Here's the question I got:
"Ideas for quality play time as parents of young children. How do you keep your kids busy while keeping technology to a minimum? Do you have ideas for playing WITH your young ones? Ideas for educational play? Ideas for getting young ones to play independently?"
I know I have some thoughts and ideas on this, but at the same time, I am in the trenches of this myself with my oldest two only being 5, my middle two being 2, and my baby is only 16 months. So I turned to the best source: Other women and what they have found to be the most helpful!!
If you want to come over and read all the answers, you can do so here.
Reading Together:
I have found that for me and for them, reading together is one of the most bonding things we can do together. We have a new routine of a morning basket where we store our kid Bible, a hymnal, a few chapter books, and a few fun educational books. We alternate going through the books each morning, reading from 3-4 of them each day.
We keep the reading short and quick! Reading together was one of the #1 recommendations from the gals I asked. Another great suggestion is listening to audio books together. You can even do this when you are running errands in the car, etc!
In our basket: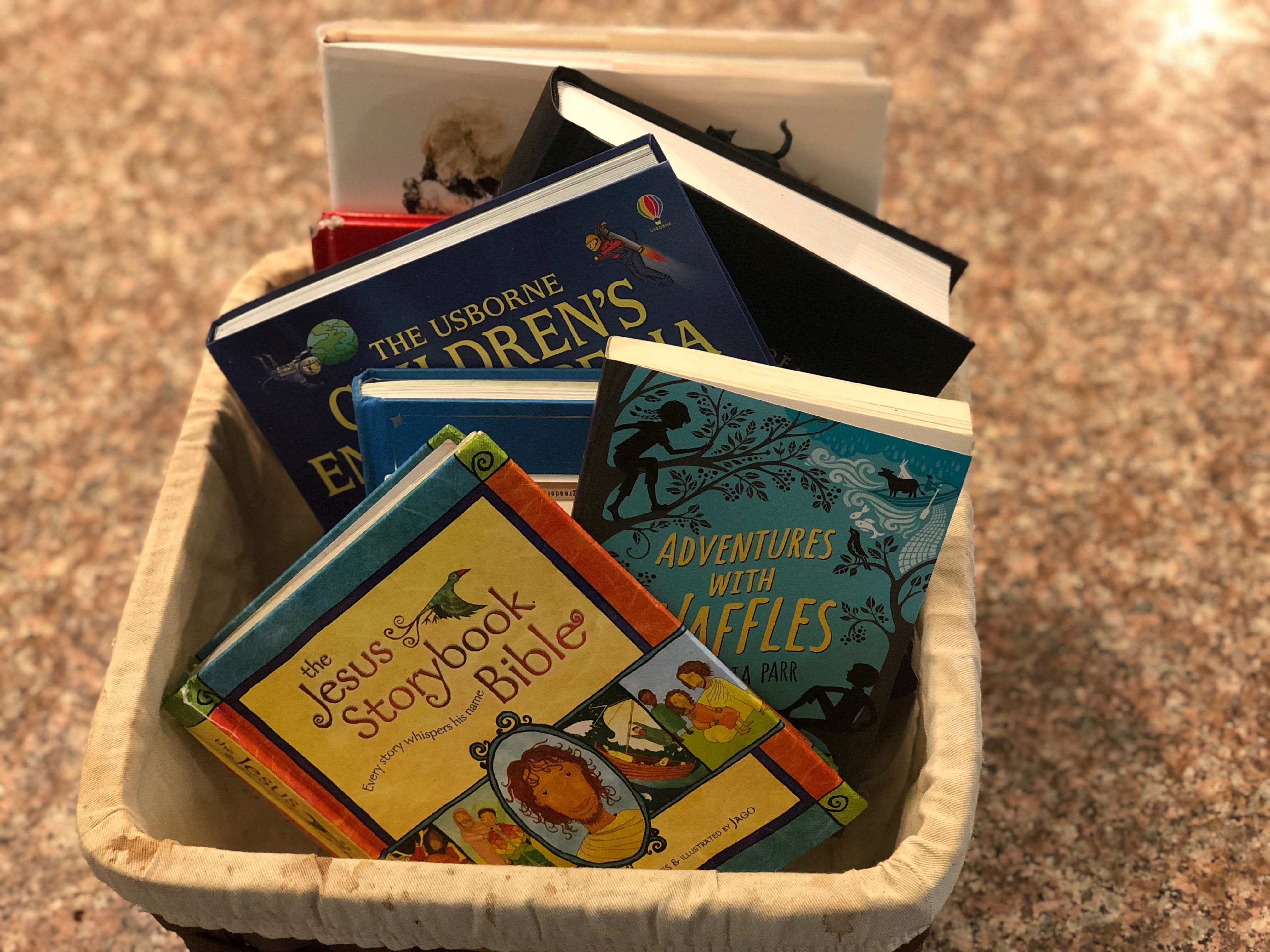 Do a dance party!
This is another very popular suggestion I saw! And we love doing this!! I sometimes, but not always, participate in the dance party. But it's such a fun way to turn around the attitude in the home, especially on a cranky day. Or to get people moving and to have a little fun together!
Singing songs together is another great suggestion. Singing fun and silly songs together is obviously fun! But we have started memorizing more hymns together. I love that we can all sing them together and they are learning them for Sunday morning worship.
We have been using the new hymnal from the Master's Seminary: Hymns of Grace. Jason got it at a recent conference he went to and we love it!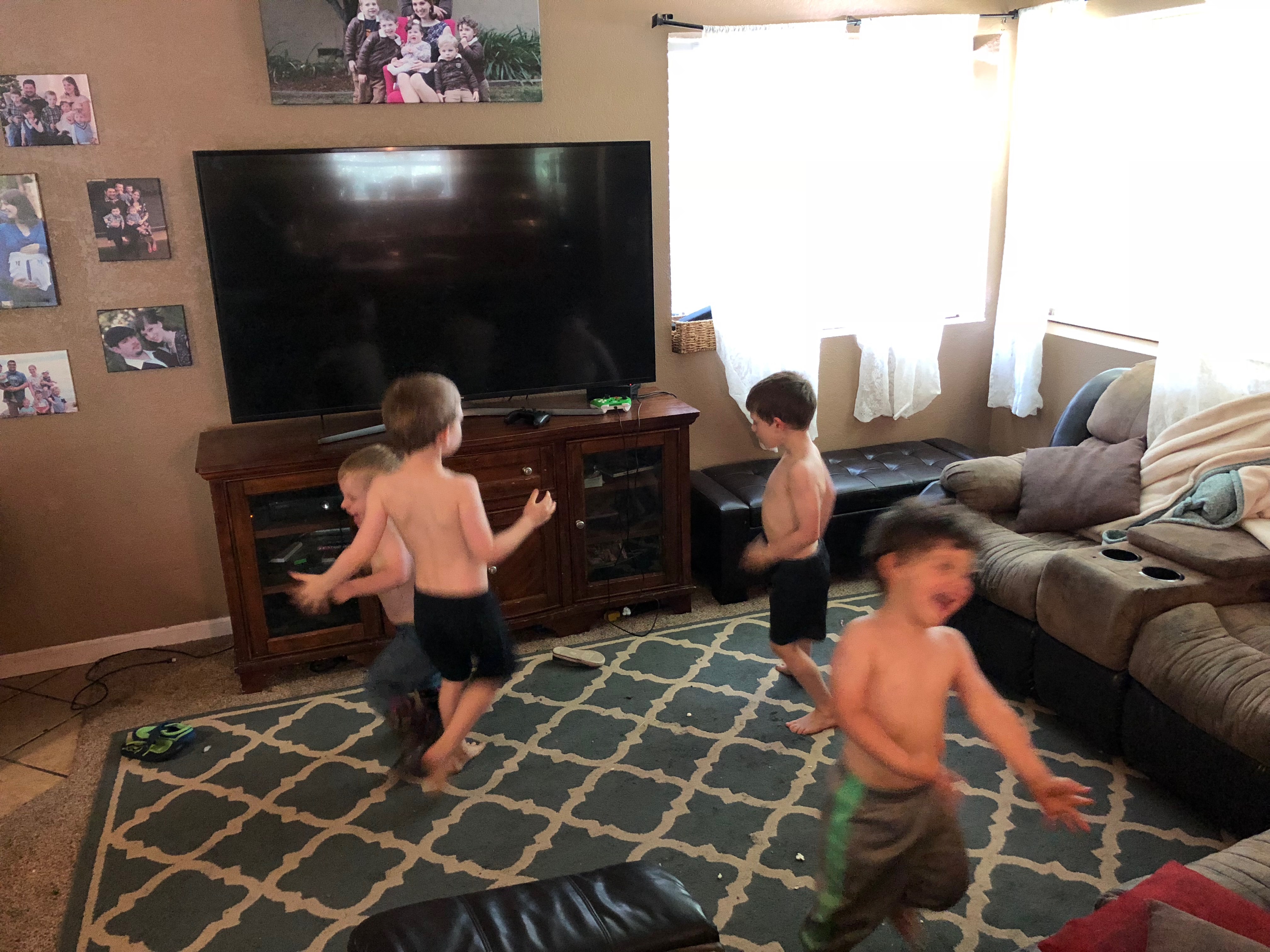 Rotate Toys & Keep it special!
I did this a few years into my parenting journey when I was frustrated with them not playing with their toys. So I took older moms advice and cleaned out half their toys. These toys went into the shed and about 6 months later I remembered I did this. So I packed up all their current toys – and then brought the long forgotten ones out and it was like Christmas day!!
Shelley had a great tip: "Sometimes I would set up the toys in a fun way before my kids got up (train tracks or a farm or whatever). They usually jumped right into playing as it looked more interesting than the usual buckets of toys that they had to set up. Another thing my kids loved was to take a bucket of water and some paint brushes and "paint" the deck outside."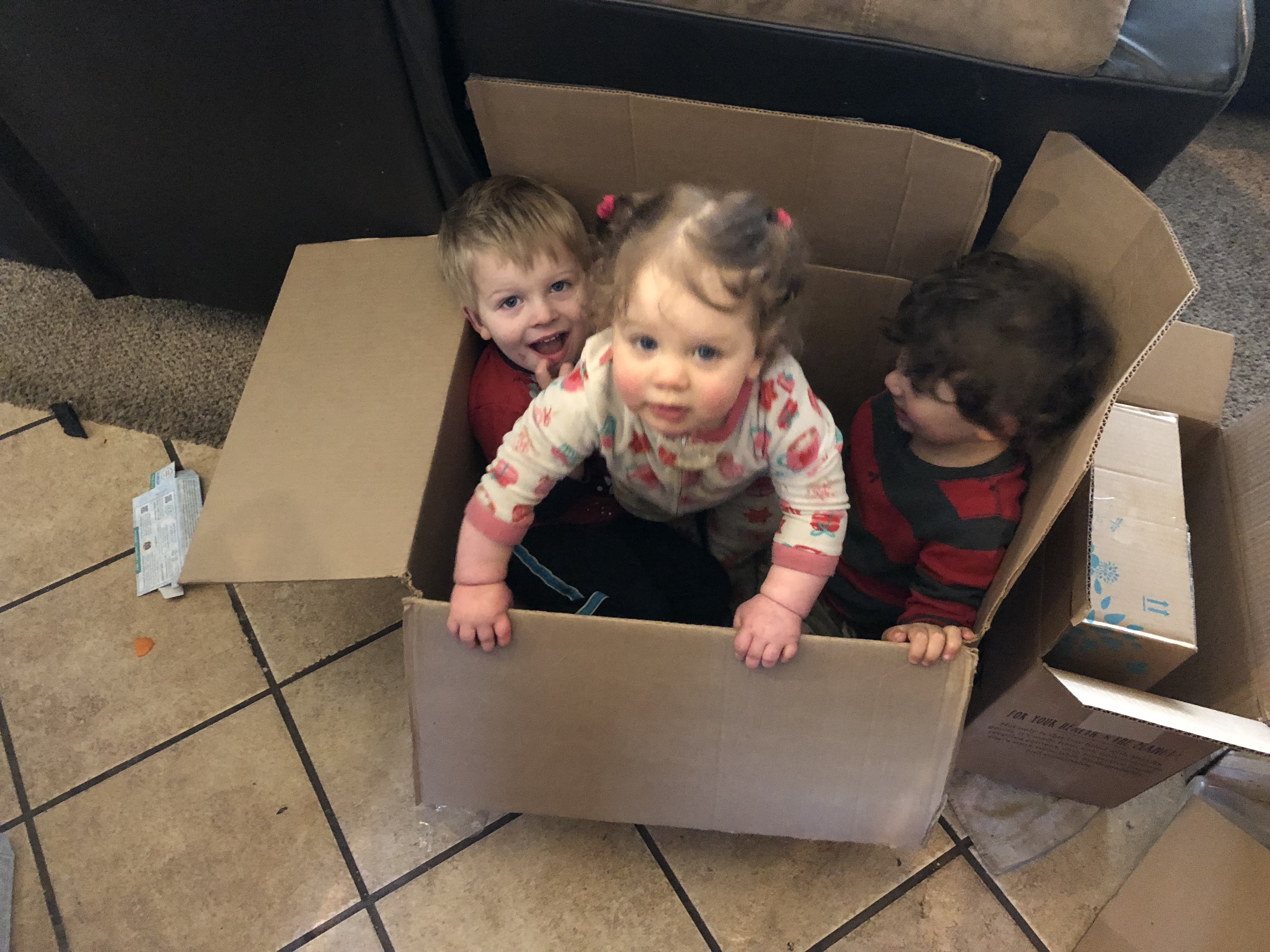 Let them come alongside you during the day
I'm just gonna be honest – I have a lot of stuff to do throughout the day. The laundry is never done, the dishes are always piling up, and they always.want.to.eat!! So a lot of my day is spent doing necessities. The relationships and people in my life are more important than the house, but it's important and worthy of my time to care for the home as well.
So a lot of how we spend our time is the kids doing things alongside me. "Helping" with the laundry, cooking with me, etc. I know how hard it can be to include them in these activities at first, but the more you do it, the easier it becomes. My goal in many of these areas is to work myself out of a job because bit by bit they will start to take them from me as they get older.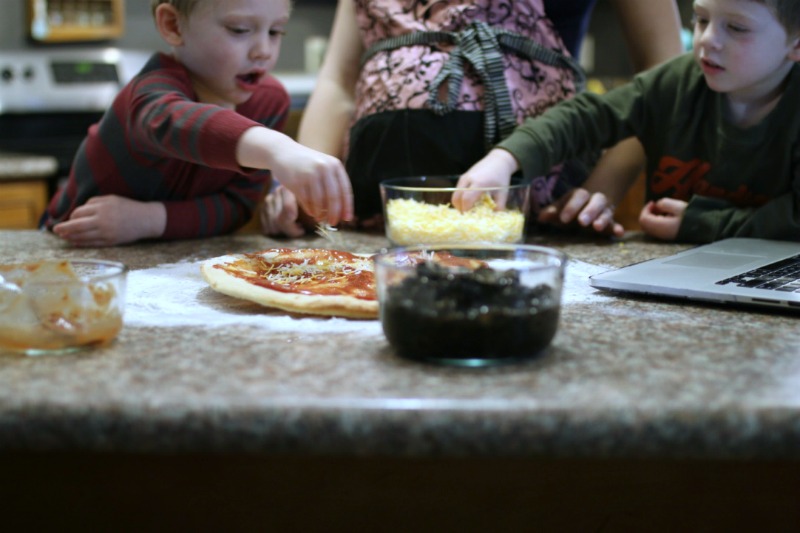 Here's what Yvette says, "I think when you make technology not an option, the kids naturally and creatively find things to do! We don't turn on the TV and the kids don't get to use my phone so I just let them lead with what they want to play with from their toys, activities, and stuff around the house. They often want to be involved in what I am doing. Other times I plan activities, lessons, or an outing for them. The Homegrown Preschooler has some great ideas if you want structured activities. Today while I was doing laundry my girls (almost 2 and 4) got out their doctor kit and their dolls and animals and started taking turns playing doctor. I love the role playing they get into when they are left to play by themselves. They often act out books we read, etc. We also like to use flash cards for quick activities."
And last: Let them be bored!!
I really want to make sure that I am spending quality time with my young kids, guiding them, teaching them, getting down on their level to speak their language and speak into their hearts. That is absolutely hugely important! Their heart before the Lord is ultimately what's important.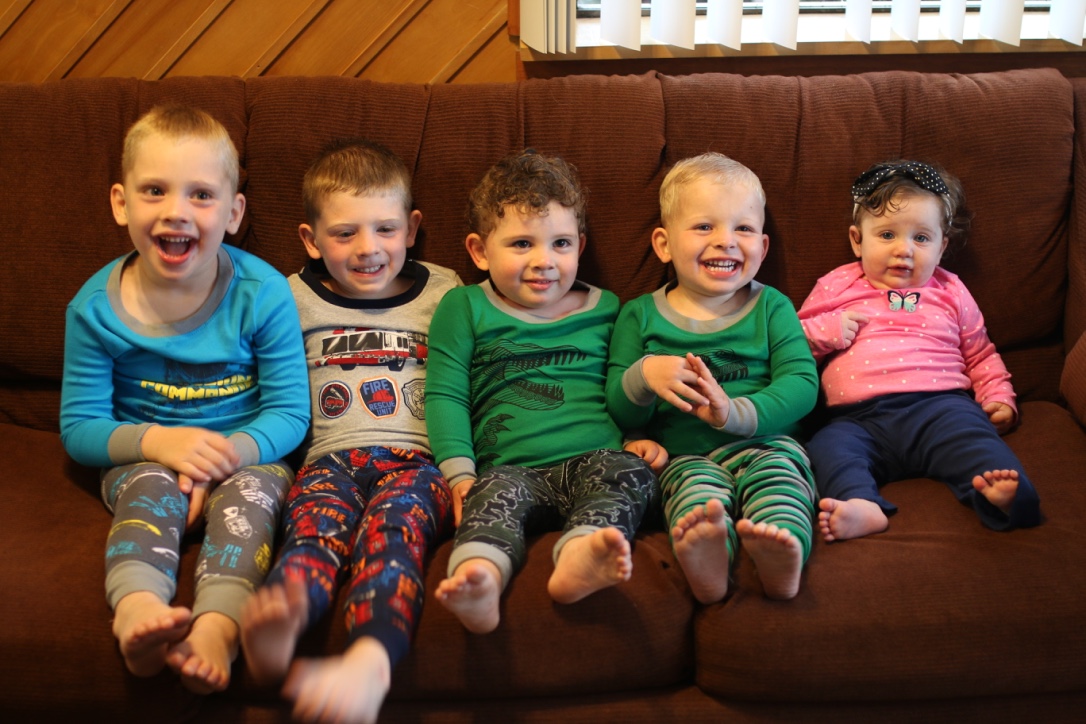 But when we are talking about the day to day schedules and routines, I think it is really important for them to be BORED. I don't think they should be entertained all day long. And I think sometimes, as moms, we heap huge amounts of guilt on ourselves if our kids aren't doing enough. If we are not designing these elaborate crafts all day long.
Let them be bored. Let them drive themselves to inventing new fun games. I want to make sure I am involved and spending that quality time with them, but I do NOT design their entire day around busy work, crafts, or special activities. Much of my time throughout the day is doing stuff that isn't directly child related even while they are with me all the time.