Jami's Top Moving Tips for Families – Episode #44
We are not expert movers yet, but we have had our fair share of moving, downsizing, deciding what to keep, and unpacking into new homes. Today I am going to share my 6 tips for moving! Listen in:
Listen to the Podcast:

You can find all the links and notes for this episode below!

Right click here and save-as to download this episode to your computer.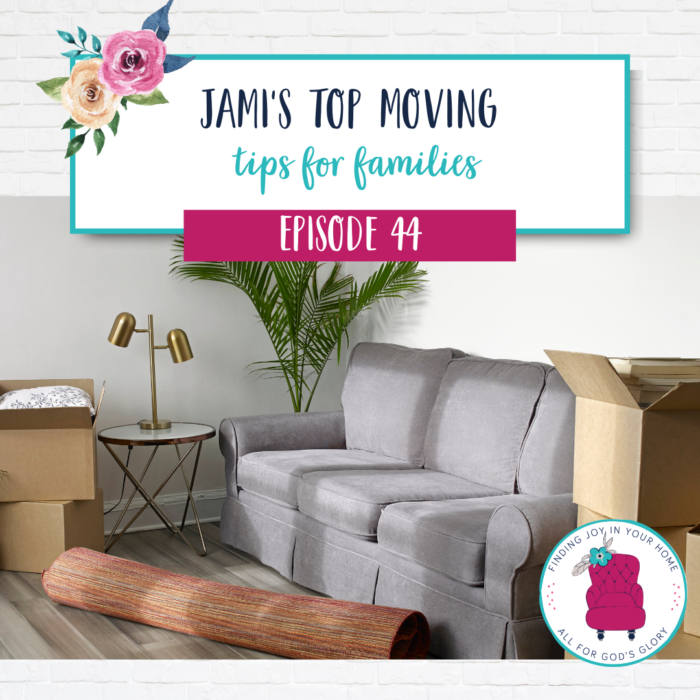 My tips we discuss today:
Invest in tubs + buy a label maker
Downsize EVERYTHING.
ONLY invest in pieces for your new house that are 100% favorites.
A place for everything – even if that means getting creative.
Unpack immediately. Don't wait 6 months.
Make the place YOUR HOME, even if it's temporary or a rental.