Love & Grace within Parenting with Crystal Paine – Episode 18
Anyone else feeling like you need some encouragement in your parenting? Anyone else feeling like you are struggling with connecting with your kids or making sure you are meeting their needs? If you need some Biblical grace filled parenting encouragement, I want you to join me in this episode today with Crystal Paine from Money Saving Mom.
Listen to the Podcast:

You can find all the links and notes for this episode below!

Right click here and save-as to download this episode to your computer.
Crystal's book is one of my favorite books I've read in the past 2 years: Love-Centered Parenting. It was not at all what I was expecting in a parenting book, but in the best possible way. It challenged me and encouraged me. But not only in my parenting, also in my own personal heart and outlook. Crystal is incredible honest and open in this book and I highly recommend it.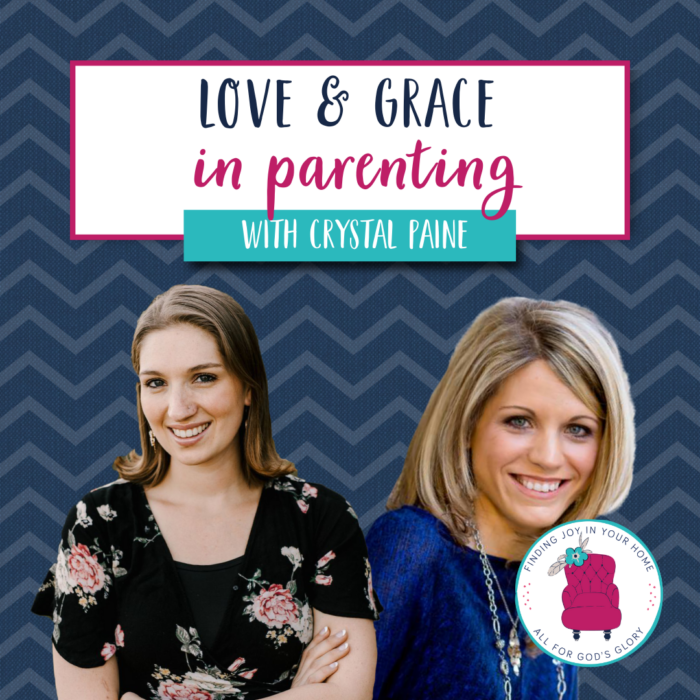 Links & Resources:
Book recommendation: Love-Centered Parenting
We have a new free Bible Study challenge through the book of James starting October 1st! Join our free community app for it.
Also starting October 1st is a brand new theme for our Kitchen Collective: Crockpots and instanpots. Trainings, videos, and loooooots of recipes! Join (and get instant access to September's month (30 Minute Dinners) and October's month (breakfasts)! JOIN HERE
Mark your calendar: October 5th!!! Tickets go on sale for the 2022 homemaking online conference. The theme this year is Homemaking in Light of Eternity.
Our Sponsor:  Join the Moink Movement today! Go to MoinkBox.com/HOME and listeners to this show get FREE bacon for a Year (A pop up will come up with the offer.