My word for 2019 (and how to pick your own)- Hf #186
This is my fifth year picking a word for my year and I am just as excited as that first time to pick a word and a general direction for my year. In today's episode I am going to share my word for the year, what goals and ideas this will entail, and then I'll cover a little bit about how you can pick your own word for 2019!
Here are my past words: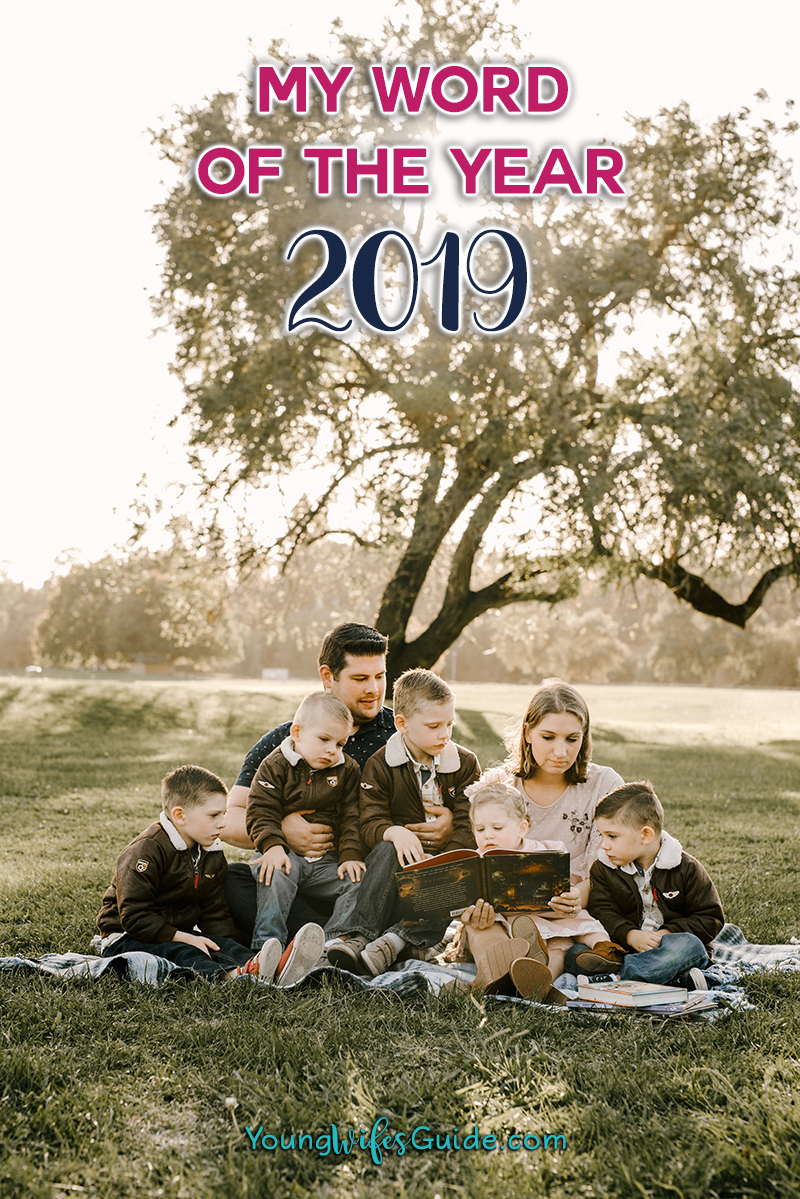 Listen to the Podcast:

We also recorded this blog post as an audio podcast. If you want to listen in instead of reading, click play below or do a combination of both

And don't forget to subscribe to the podcast in iTunes.

Right click here and save-as to download this episode to your computer.
What has gone into choosing this word:
The past two years have brought with them a lot of exciting things and several really hard things! In the beginning of 2017, we welcomed baby #5. Magnolia was born when our oldest set of twins (yes we have TWO sets of twin boys) had only turned 4 years old 3 weeks before.
So we were very excited to meet our first little girl and she has since proved to be the very perfect addition to our male heavy family. But having 5 kids in 4 years really takes a tole on one's body (um…DUH)! So as I weaned Magnolia throughout 2017 and she was sleeping through the night but I was still so exhausted I could barely get out of bed many days…I finally admitted that this was way more than normal baby exhaustion (even for having 5 kids 4 and under)! You can listen about my journey this year with chronic fatigue.
It took me until a good way into 2018 to finally start to figure out my issues and make progress. It boils down to this: I probably have an auto-immune disease that has been triggered by all these babies and tiring 4 years mixed with a hyperactive thyroid, very imbalanced hormones (testosterone and progesterone) and adrenal fatigue.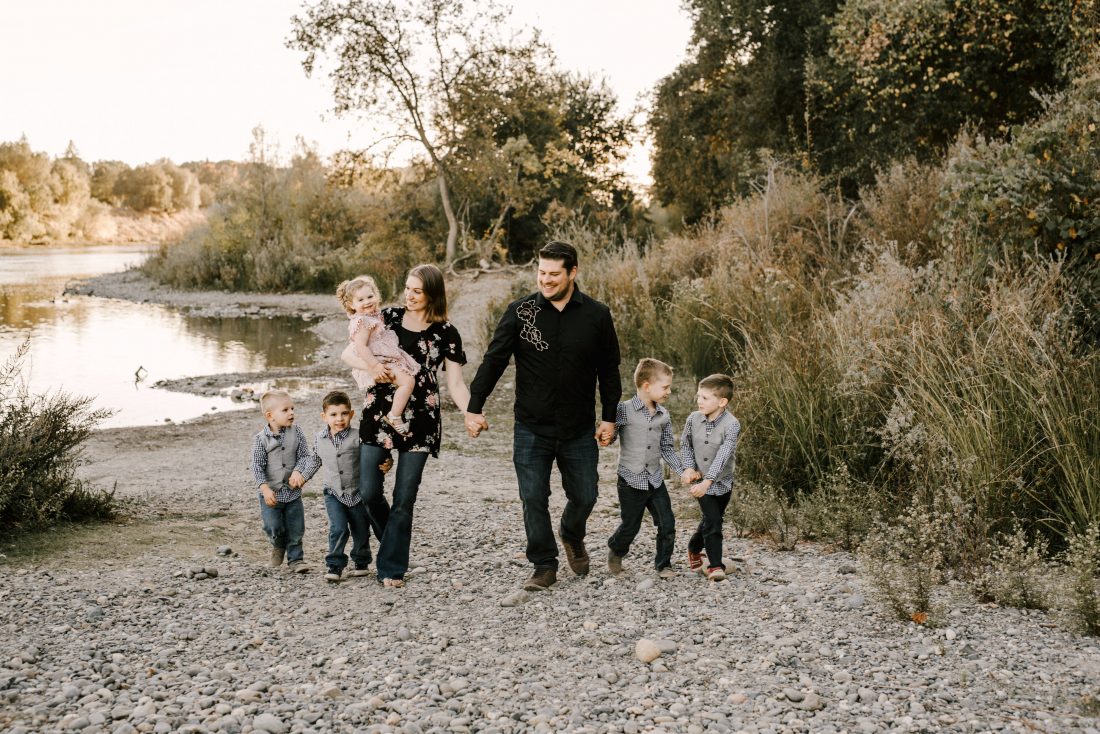 All of this means NO ENERGY for Mama!! Seriously, I couldn't believe it by my exhaustion had hit new levels of low, even for a mama who birthed two sets of twins. So after alllll the blood tests and results, we start working on supplements and hormones that have finally been helping. It's a slow road to recovery with these types of issues and I still have to be hyper aware of taking care of myself, but I am happy to report that I am finally doing so much better!
It's been about 9 months now of all my new stuff and for the last 3 months or so I've really been feeling back to my normal self. The first 6 months saw a dramatic 80% increase in my energy and health, but more recently it's been incredible once again.
So my focus for 2018 has been Refresh. I wanted to hit a reset button on our life from a hard 2017 and work on refreshing my health, our family life, and my spiritual disciplines!
Now that I've been feeling better and I am looking forward to a new year with new goals, one word clearly came to mind for me: Discipline.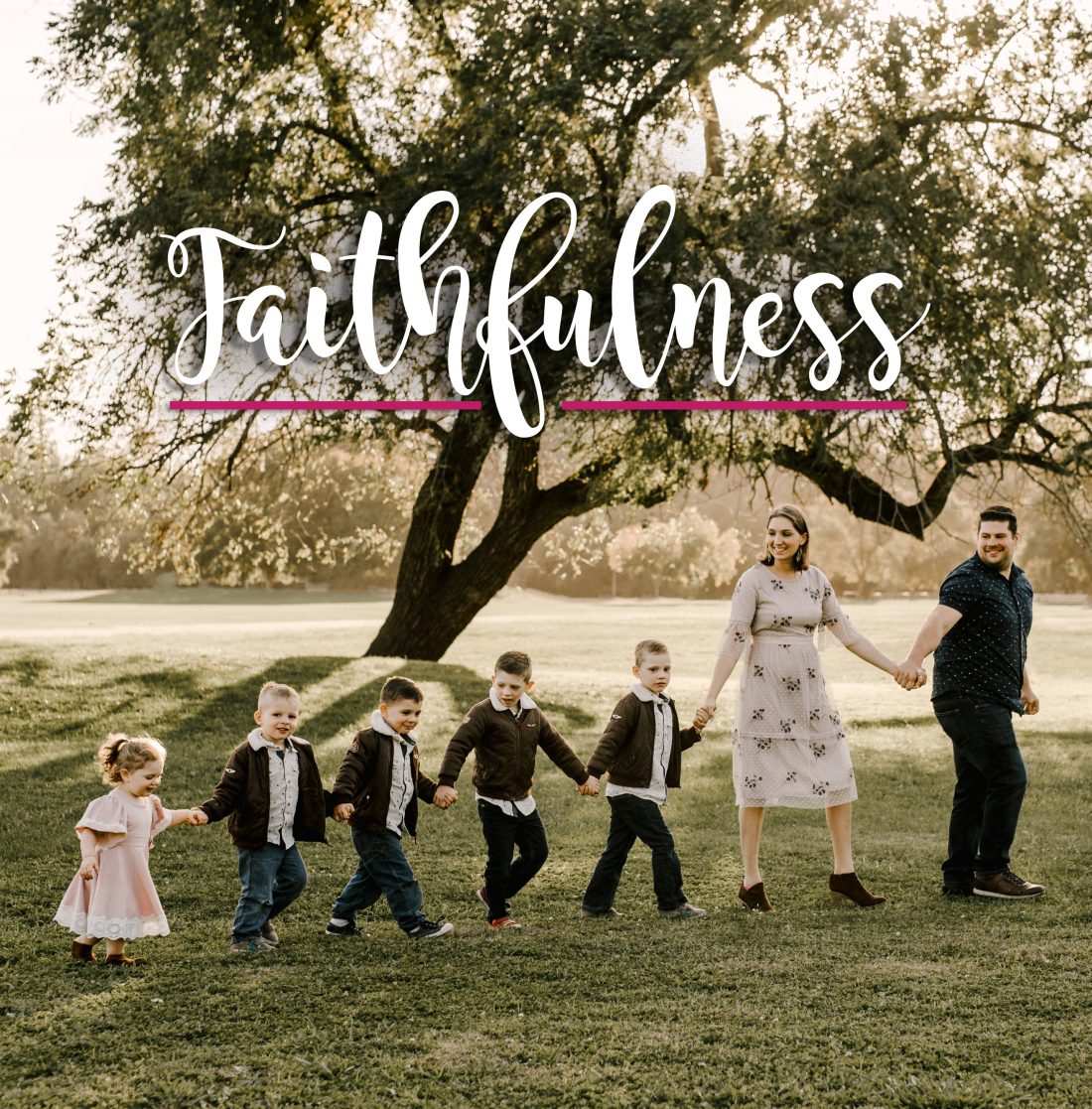 But discipline didn't quite have the right connotation for me. It felt too negative for some reason (even though I know it's not and it's a great word)! But there are still so many variables in my day that I can't control (hello: I have 5 very young kids)! So after a lot of thought and prayer, I landed on my 2019 Word of the Year and I'm very excited….
Faithfulness.
Faithfulness is giving me that same idea that I wanted with discipline, but with a very firm reminder that God is in control of it all!! I can strive and strive and strive…and nothing will come of all my striving. Or I can rest in the Lord, show up and be faithful to what we has called me to that day…and God can make everything happen (all for His Glory)!
So as I work diligently this year, as I discipline myself to get back into better routines in my spiritual disciplines, homeschooling, homemaking, and my work….I am doing it all in faithfulness knowing that everything I do is NOT in my own strength but rather in God's strength!
One thing I've had to learn over and over again this year as I struggled with physical health is that my true strength comes from the Lord, not from myself. I've been met with that time and again this year as my physical healthy hasn't been there. And I want to remember this lesson even more as I head into 2019 with hopefully much better health!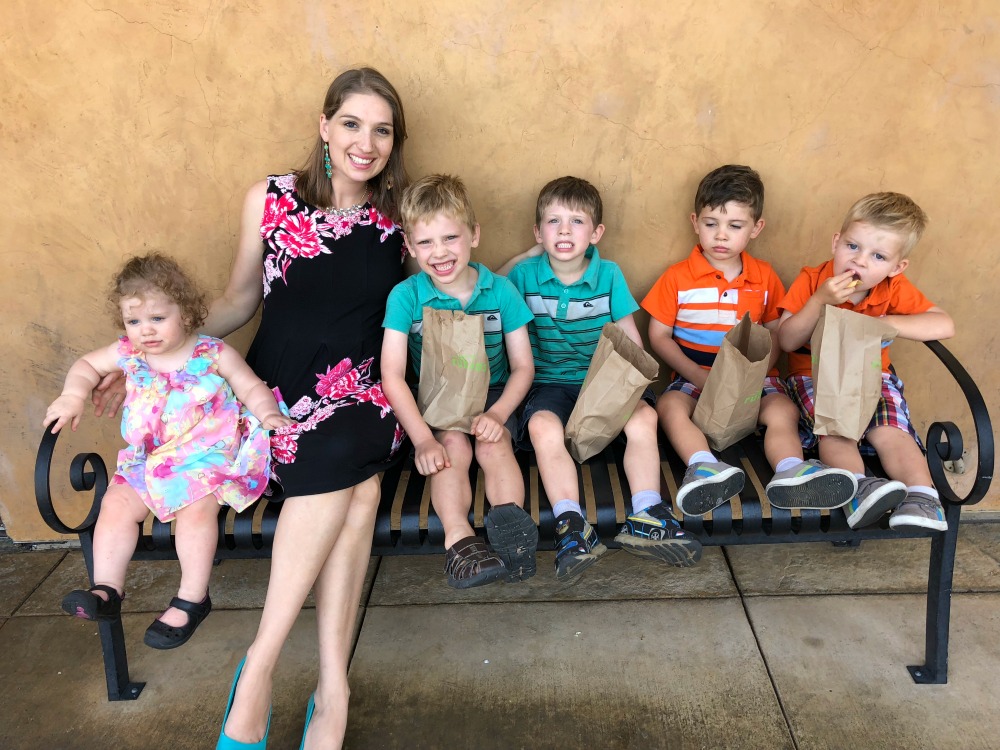 Here's a few Bible verses I will be focusing on to go along with my word:
"Only fear the Lord and serve him faithfully with all your heart. For consider what great things he has done for you." – 1 Samuel 12:24

"For we walk by faith, not by sight.". – 2 Corinthians 5:7

"My son, do not forget my teaching,

but let your heart keep my commandments,
2 for length of days and years of life
and peace they will add to you.

3 Let not steadfast love and faithfulness forsake you;
bind them around your neck;
write them on the tablet of your heart.
4 So you will find favor and good successa]
in the sight of God and man.

5 Trust in the Lord with all your heart,
and do not lean on your own understanding.
6 In all your ways acknowledge him,
and he will make straight your paths.
7 Be not wise in your own eyes;
fear the Lord, and turn away from evil.
8 It will be healing to your fleshb]
and refreshmentc] to your bones.

9 Honor the Lord with your wealth
and with the firstfruits of all your produce;
10 then your barns will be filled with plenty,
and your vats will be bursting with wine.

11 My son, do not despise the Lord's discipline
or be weary of his reproof,
12 for the Lord reproves him whom he loves,
as a father the son in whom he delights." – Proverbs 3:1-12
Faithfulness in my Spiritual Life
Bible Reading – I will be starting off 2019 strong with this one! During the month of January we will be doing a 30 day Spiritual Disciplines challenge within my online training academy, My Homemaking Mentor. I will be focusing on this this Bible reading plan.
Prayer – I don't even know what has happened to my prayer life the last few months! I've honestly just been lazy – so this is a big focus this year – getting back into prayer more! Wondering where to start with prayer? This little guide can help!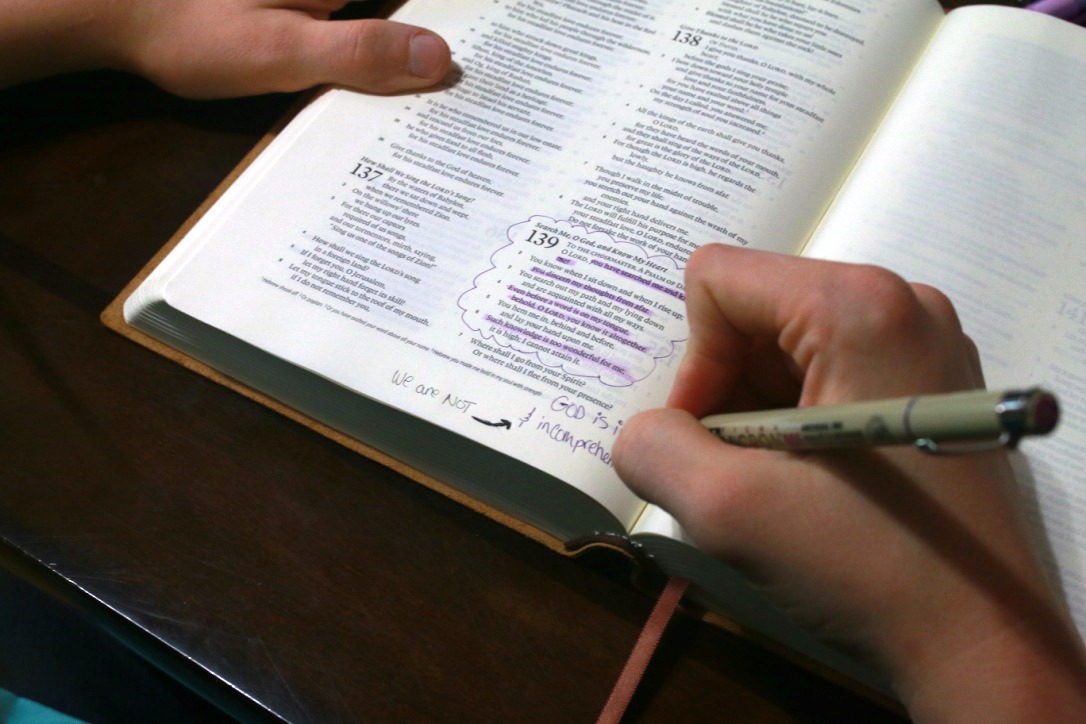 Faithfulness in Homeschooling
I want to be more intentional with our homeschooling times. Yes, I want to make sure we are on track with our book work. But more than that, I want to create an air of learning in our home that is contagious!
Faithfulness in my home
If one thing as really been clicking for me at the end of 2018, it's actually been my homemaking routines! Our house has been consistently cleaner than anytime since having at least a few kids. And I want to stick to these even better in 2019.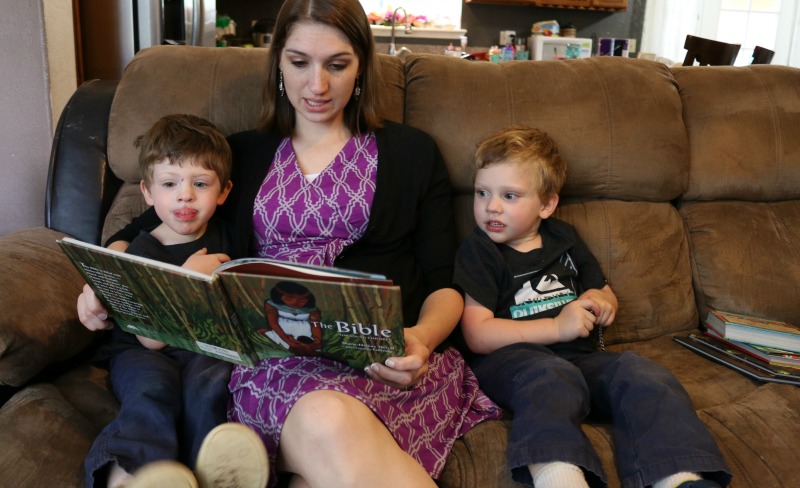 Faithfulness in my business & work
I want to and need to be more thankful on a daily basis for the work and mission that God has given me.
Faithfulness to invest in myself
For me, this mainly revolves around eating well and exercising more!

Resources for picking your own word:
Just getting this list written out gets me so excited and motivated for 2019! I have big plans, goals, ideas, and dreams for 2019 but I am also holding all of those loosely in my hand and knowing that God will work all things out in this beautiful timing. 2017 and 2018 were rough, but out of that roughness God taught me to trust in Him more than ever. I am thankful and grateful to carry those lessons into 2019 and beyond.
Come what may, I will praise God through the storm and in the sunshine!
Do you want to pick your word for the year or are you wondering what to do with it now? Here are some resources:
How to pick a word for the year
1) Stop, slow down, and think
Picking a word for your year doesn't need to be overly complicated or hard. Chances are, you won't have a terribly hard time coming up with word options. You will probably have a hard time narrowing it down. So spend a few minutes dreaming about what you want for this year:
What do you wish you had more of (or less of) this year?
What word or idea do you want to dominate your life this year?
What do you want 2019 to be characterized by?
Is there something you want to work on? Like finding more joy in your home.
When you stop. think for just a second. What one WORD comes to mind?
2) Look up the definitions
If you are struggling to narrow it down. Then hop on google and look up the definitions, this might help clarify things. I was thinking that CREATE might be a good word for me this year and when I looked up the definition, it solidified it for me.
I don't think it needs to be a complicated to pick your word. Chances are, your gut is already telling you what you need for this year. What do you dream for 2017? Some ideas might include:
Joy
Create
Grace
Rest
Discipline
Grateful
Thankfulness
Connected
Intentional
There are so many great ones out there to choose from! I would LOVE to know what word you picked for this year. Leave a comment here or hop on over to Instagram and share your word there!