Christian Homemaker's Gift Guide 2016
It can be really tough to find gift suggestions and ideas that are 1) affordable, 2) thoughtful and 3) deep. I've read far too many gift guides that contain very generic ideas or a few links to Amazon that end up not being very helpful.
So in putting together my gift guide this year, I put a TON of thought and energy into cultivating the ultimate Christian Homemaker's Gift ideas. Whether you are shopping for a friend, your mom, or need some ideas to pass along to hubby, here are all of my very FAVORITE finds this year.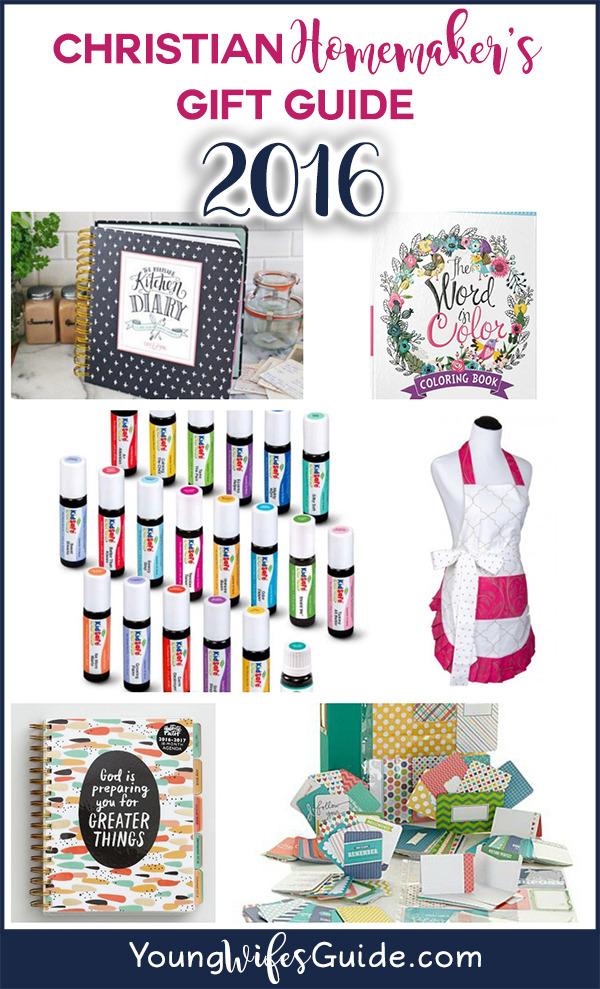 Please note: A lot of gift guides are put together by companies who have paid to have their company featured. This list is not that way. I literally just put together a list of all my favorite things! Now, some of these links are affiliate links (which means I receive a small commission if you purchase through my link). This helps support my blog and our ministry here but rest assured, everything I included in this list is because I absolutely love it. 🙂
Browse through the categories below or check out my Pinterest board to easily scan through each idea.
Homemaking Buy 1 Gift 1 SALE!
Before we jump into all the my favorite gifts from this year, I wanted to share a really fun deal that we are offering in our store this month. We have some incredible homemaking resources and want to bless you this Christmas and bless someone in your life.
So we are trying out a brand new Buy 1 Gift 1 sale! Purchase any digital product in our store and you get a copy AND we send a copy to your friend. If you are looking to invest in some resources for your homemaking then this is the perfect time because you can find some great resources and pass that same resource on to a friend, your mom, a sister, or someone who would love it for Christmas!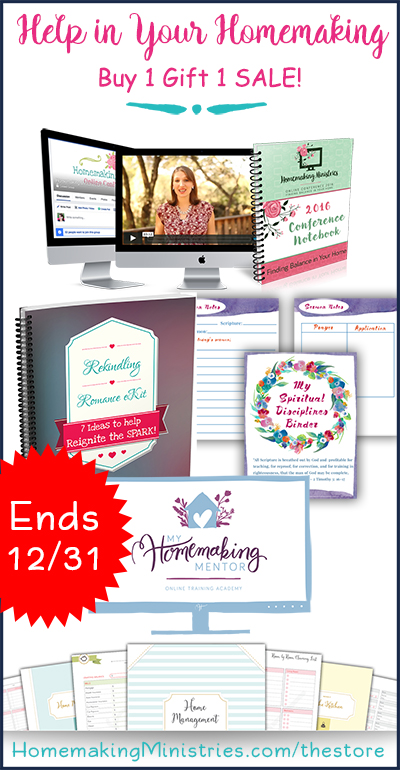 Here's How it Works:
Head over to our digital store and purchase any of our items! Just go through the normal check out process with your information and the product will either be added to your existing account or it will create a new account for you to access your items.
Then fill out this form to let us know who you want to gift that product to and we will get it sent to them within 24 hours and we can include a note from you if you would like. What a fun way to bless a friend this Christmas! Hurry: The sale ends December 31st. Here are a few of our most popular products: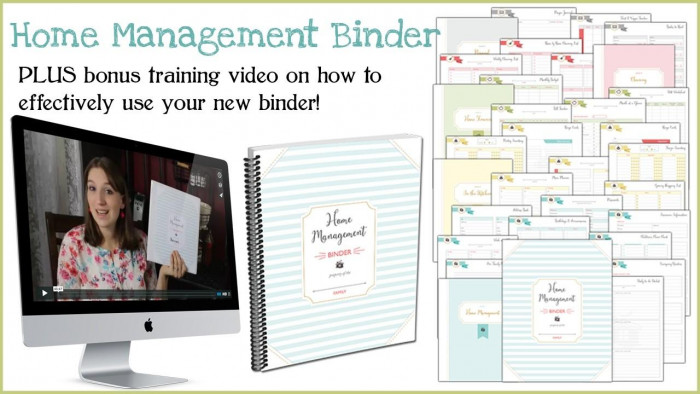 Planners for 2017
Illustrated Faith 18 Month Planner
The Illustrated Faith 18 Month Planner is the newest planner I've purchased and it's beautiful. It's simple and clean enough that if you are into decorating planners then you can have a blast. But it's also beautiful enough that you don't have to. It features a monthly view, a week on two pages, stickers in the back, and Scripture throughout. If you want a simple and clean planner without a lot of bells and whistles, then this is a great option!
The planner itself is not currently on sale, but if you use coupon code: SHINEHISLIGHT through December 31, 2016 you can get $20 OFF a $60 order plus free shipping. A great deal idea is to order two of these planners (one for you and one for a gift) and add this wood art print and get all three items for just $44.97 and free shipping with the coupon code. Wootwoot!
Illustrated Faith Wall Calendar
The Illustrated Faith Wall Calendar – If you love the look and feel of the planner from above, you will LOVE this wall calendar. I just got one to hang next to my office and can't wait to start using it.
And don't forget to use coupon code: SHINEHISLIGHT at checkout to get $20 off a $60 order AND free shipping on everything from DaySpring. A great way to stock up on some presents or much needed planning tools for 2016.
Illustrated Faith Traveler's Notebook
The Illustrated Faith Traveler's Notebook is so cute! Can you tell I'm obsessed with Illustrated Faith this year?? I'm also currently obsessed with traveler's notebooks and got far too excited when I realized that Illustrated Faith carries their own line of traveler's notebooks.
This cute canvas notebook is only $12.99!! But they also have a beautiful leather version that is $29.99 (still not a terrible price).
The Organized Life Planner by Kayse Pratt
If you are looking for a planner option that's unique, highly organized, and that you can print out and start using right away, then the Organized Life Planner is for you!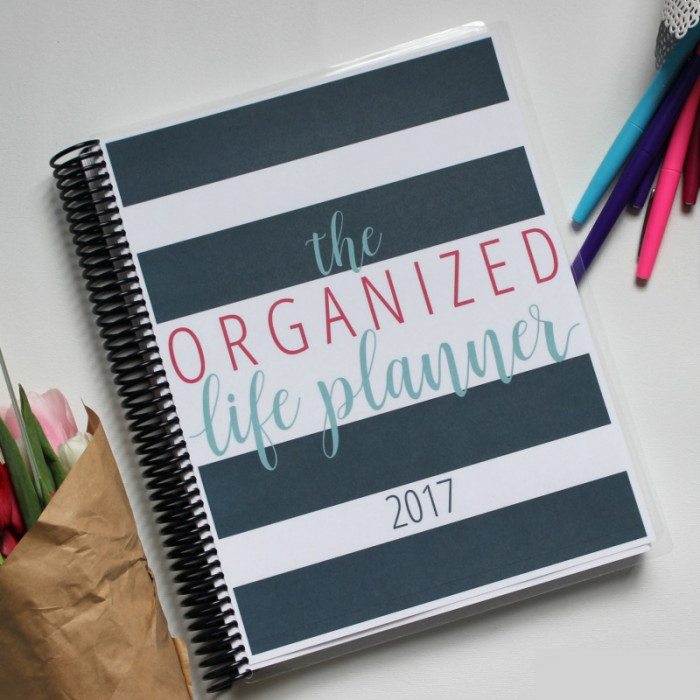 My good friend Kayse just released this new planner and I'm blown away by how organized and useful it is. Plus, it's very affordable and so easy to customize any way you like. I just got the files myself and I'm preparing to print them off and get them all ready for 2017!
Pssst: Kayse has been so gracious and is offering an exclusive coupon for my readers!! Use coupon code: YWG and get 20% off everything in her store through 12/31/16. That makes this already affordable planner even better!!
You can purchase the planner for $12 (and don't forget to use the coupon code for an additional 20% off) and then Kayse has created a ton of awesome printable packs to give you even more flexibility!!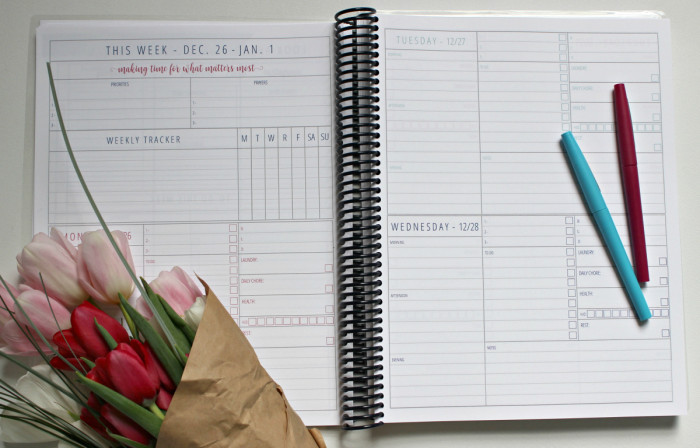 Color Crush Traveler's Notebook
I did a ton of research on Traveler's notebooks before purchasing one. I was really torn and overwhelmed by the options. I wanted a high quality one, that was big enough, could fit at least 5-10 notebooks, was cute, and affordable. In the end I took a chance and ordered a Color Crush Traveler's Notebook and I've been incredibly happy with it. I actually now have it in three different colors!
I have found that the very best price on these notebooks has been Blitsy. I own the walnut color, Fushia, and Mint. In the next few months I'll be sharing exactly how I use my traveler's notebook to keep track of my daily life and planning, blogging and business, and spiritual disciplines (hence the three notebooks).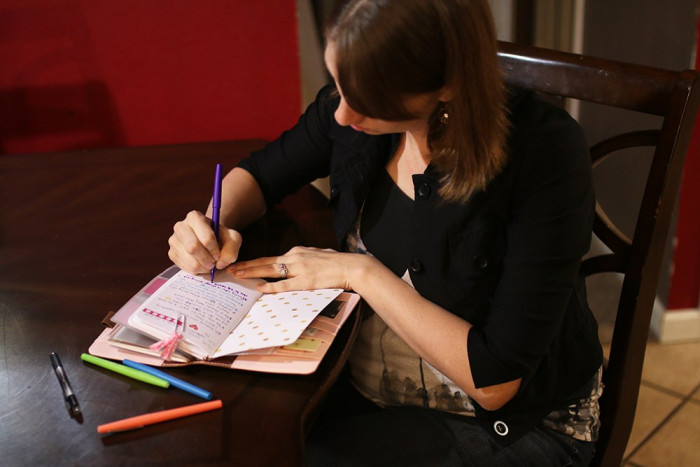 Homemaker's Friend Daily Planner
Here's an incredibly affordable option! I used the Homemaker's Friend Daily planner for years until I moved on to more advanced systems. The great things about this planner is that 1) It's very affordable 2) It's small enough to fit in your purse or diaper bag 3) It's simple and easy to use 4) Doesn't have a lot of extra bells and whistles to distract you from actually planning.
Chalk Art Wall Calendar
This would make a stunning gift for someone! I just discovered the Chalk Art Wall Calendar this month and I'm in LOVE!! (See the matching Kitchen Diary below…it's stunning).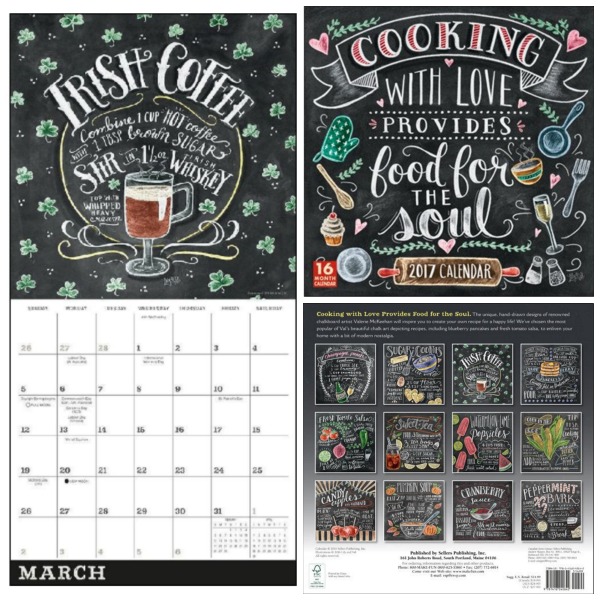 Flirty Aprons – 70% OFF!!
Flirty Aprons are my very favorite aprons! They have a CRAZY amazing deal going on right now. All of their aprons are currently 70% off plus FREE shipping with coupon code: BEKIND
This makes most (if not all?) of their aprons under $10 shipped!! I've probably purchased a dozen of them over the years for myself and as presents and I love them. They are high quality and there are SO many cute designs to choose from.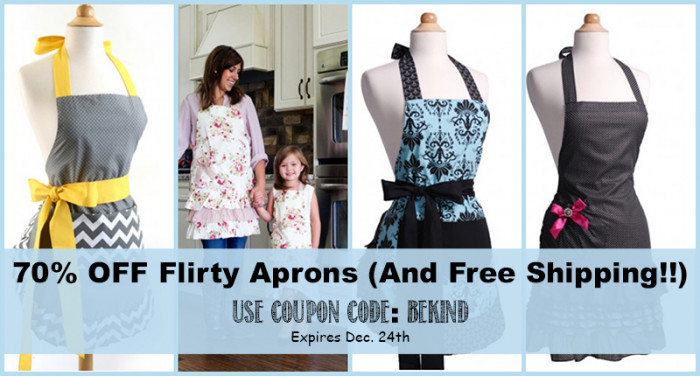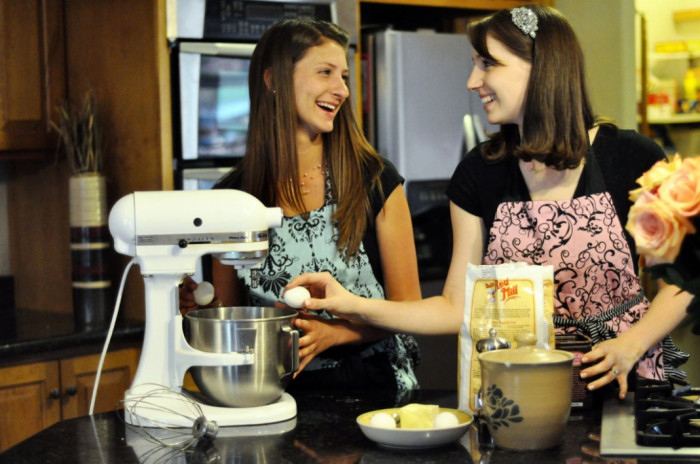 Project Life Kit & Color Photo Printer
I have heard of Project Life for years and never really "got it". Well now as a busy mom of almost 5 kids, I totally get it!! Basically it's a simple and streamlined way to scrapbook. You purchase album pages that have little pockets to stick photos and journal cards inside. You can literally put together a scrapbook page and layout in a few minutes – and it looks stunning!

I've decided that with baby #5 due in January, I'm going to use Project Life to document her first year baby album and I'm so excited. A project life kit would make a terrific gift for someone (or for yourself)! Jason got me an early birthday present and let me pick out some starter kits.
I wanted to do this very affordably (because the cost can really add up) so I did a ton of research and found these kits on clearance from the Home Shopping Network. I have no idea how long these kits will last. The Aqua kit is extremely discounted so I don't think it will be around for long. Here's what I got:
Project Life Aqua Edition Mega Bundle
This kit is normally $89.95 and it's on clearance for $45!! I plan on using this for our family's 2017 Scrapbook. I haven't done any consistent scrapbooking in years and really want to get our family photos printed off. I'm so excited 😀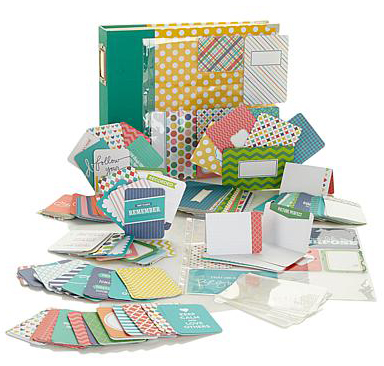 Ann Griffin Rose Decorative Pocket Scrapbook Kit
This is not actually an official "Project Life" kit, but it looks like everything will fit! Baby #5 is a girl and her name will be Magnolia Rose. So this Rose kit fit perfectly for her first year album. So excited to get it. This kit is on sale for $34.95.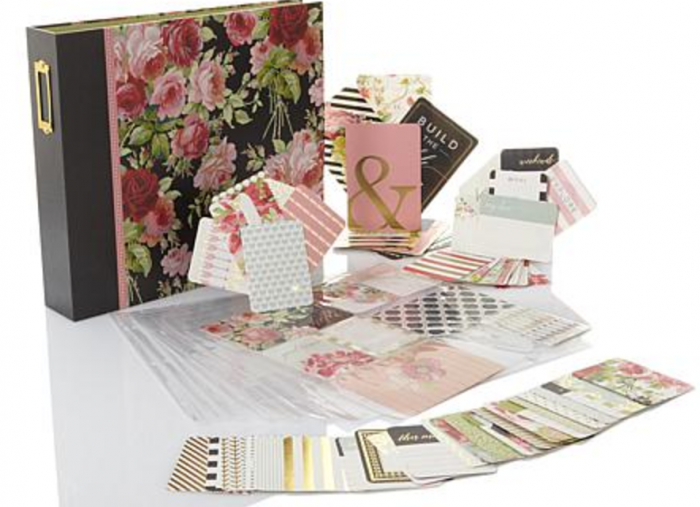 If these kits are sold out, here are some other great places to buy Project Life stuff:
Photo Printer
This is currently on my wish list and would make a perfect companion to my new project life obsession! I would love to be able to print off 4×6 photos at home. For example, when Magnolia starts crawling I would love to be able to print pictures that day and put them in my album! What an easy way to do a first year baby book (sounds like something I can actually stay on top of)!
I don't have a specific one picked out yet, but most run in the $100-250 range for a good photo printer. However, I've heard really great things about this dedicated photo printer and it's just $89 on Amazon. What a fun gift idea 🙂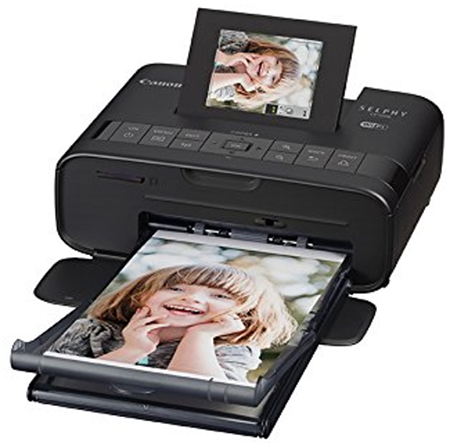 Stitch Fix Gift Cards
Stitch Fix has become my very favorite way to buy clothing over the last two years or so. I went from not being a huge fan of the service, to being totally hooked! But as a busy wife and mom, spending money on myself for clothes feels like a luxury. So surprise a friend, sister, or send this idea to your husband to get a Stitch Fix gift card!!
If you are curious about Stitch Fix (and why I LOVE it so much) you can check out My Summer Stitch Fix box and how I changed my mind about the service. I've also shared my secrets for getting the most out of Stitch Fix and a look at Stitch Fix Maternity!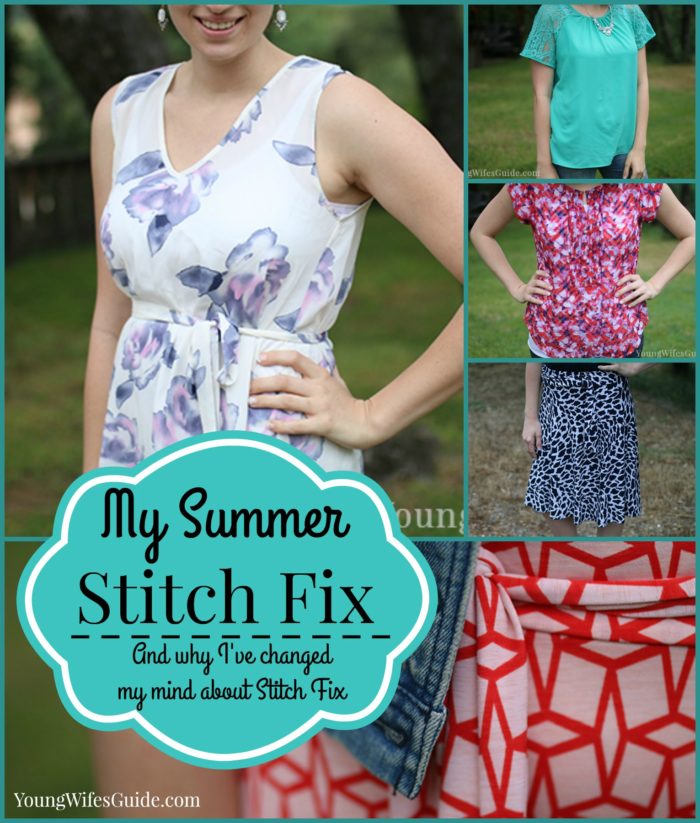 Keepsake Kitchen Diary
I am head over heels in love with this idea of a Keepsake Kitchen Diary. I pre-ordered one over Black Friday and I'm not-so-patiently waiting for it to come!! I don't actually have it in my hands yet, so I can't say for 100% but I think this will end up being one of my favorite items of the year.
I plan on adding so many memories, pictures, recipes, and more that I can one day pass down to Magnolia. What a sweet idea for a family tradition. My mom passed away 3 years ago and I would have LOVED to have something like this from her.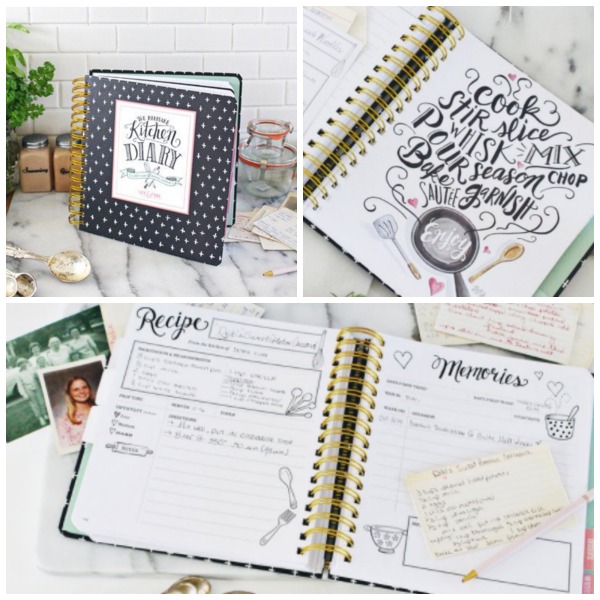 Mighty Fix Monthly or Yearly Subscription
This is a great idea for the naturally minded homemaker in your life! I've been a part of the Mighty Fix subscription for three months and it's really fun. Each month, you get shipped a different natural or healthy living item. It's a fun way to take small baby steps in switching to natural alternatives.
So far I've recieved beeswax seran wrap, wool dryer balls, and reusable lunch bags. It's a fun surprise each month and would make a terrific gift! You can get a monthly subscription for just $10 or right now, you can purchase a 12 month subscription for $99 which gives you two months free.
If you want to try out the service, you can try a month for just $3 (NO other shipping charges) and get wool dryer balls. I've used wool dryer balls for years and love them. For just $3 you can try out the awesome service and get three wool dryer balls which would normally cost around $15 elsewhere. Sweet!
Adult Coloring Books
I love this idea as a gift for someone. I purchased my first adult coloring book this year and it's such a fun and relaxing way to unwind and start to shut down my brain at night. I love doing a little coloring while we watch tv at night or while listening to an audiobook.
I have the Word in Color Coloring Book and the Prismacolor premier colored pencils. I got this package for my mother-in-law last year for her birthday!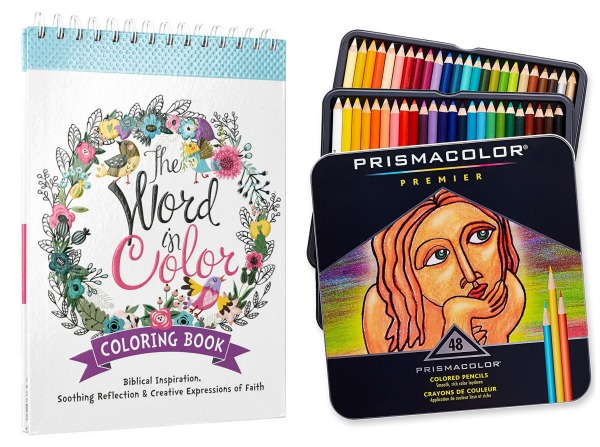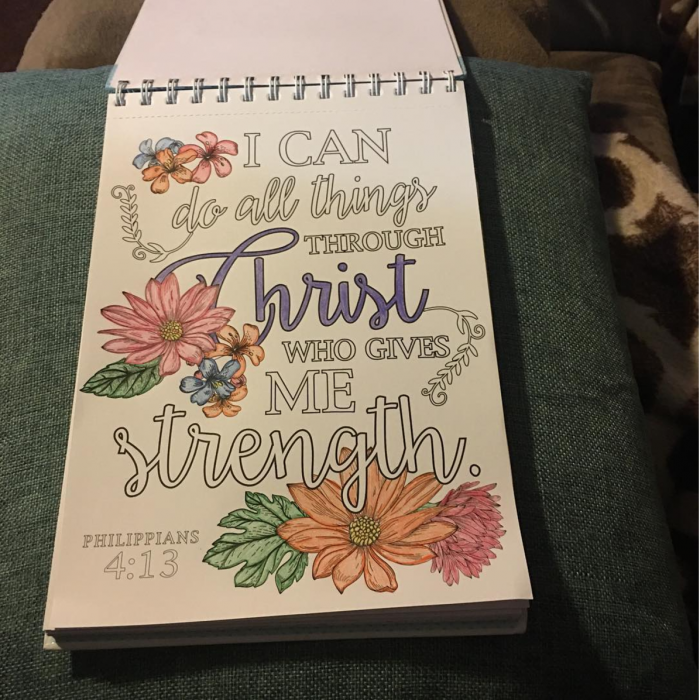 Journaling Bible & Accessories
This would make a fun gift basket type of idea to give someone. I don't paint or color in my journaling Bible (I have no artistic ability in that way and no desire to do so) but I do love my journaling Bible. I got one about a year and a half ago and it's my main study Bible that I work in. I love being able to write notes in the margins, cross-reference, etc.
Whether you want a journaling Bible to doodle in or to use as a study tool, here are some great ideas for you!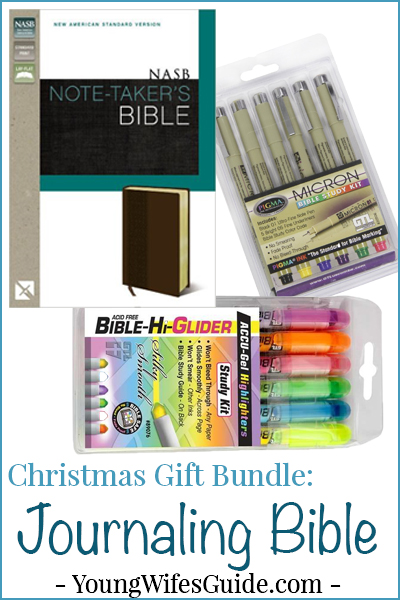 Roxanna's Candles
My husband loves candles. He would have one burning every single night if it were up to him. But we cut out candles a few years ago when we started realizing how toxic, harmful, and unhealthy they are. We switched to diffusing essential oils instead (which I still love) but we missed the warmth and glow of real candles.
Last year however, I discovered a new love: Roxanna's Candles! These candles are non-toxic and smell amazing!! Honestly, I gave up on candles because I tried too many "natural" candles that just didn't work. But these ones are healthy, they smell incredible, and the smell lasts a loooong time!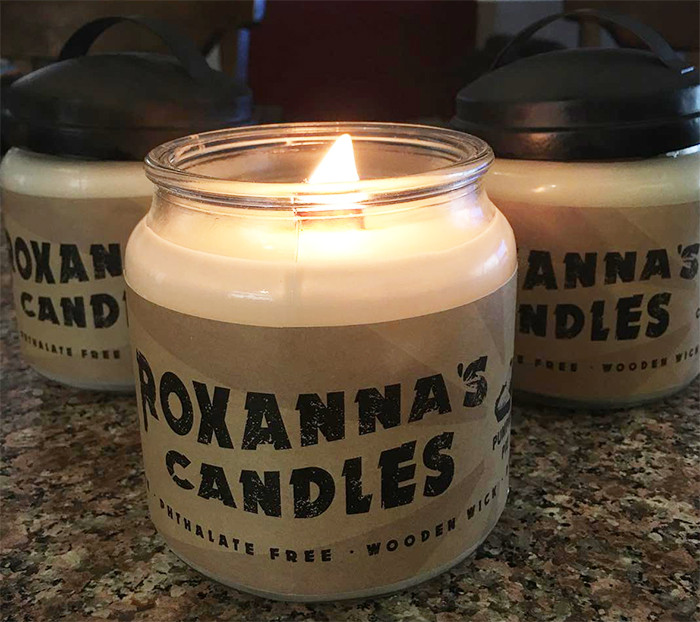 Essential Oil Kit
I love essential oils and when I first started out, I used DoTerra (simply because I trusted the source and was scared to find other brands). But I've been now using Plant Therapy oils for over a year now and am totally in love!! They are far cheaper, are very high quality, and work amazingly well. (I have also heard from others who LOVE Rocky Mountain Oils. I really want to try them out soon.)
Here are a few ideas of sets that are amazing and would make great presents: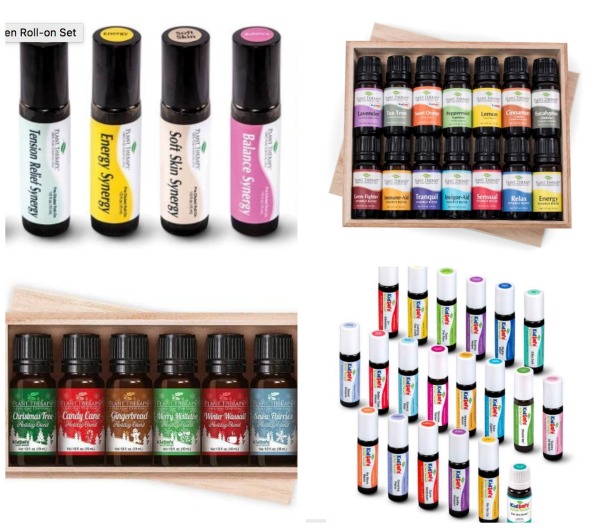 Favorite Books for Homemakers
Looking for some fantastic book recommendations for homemakers? Here are my favorites: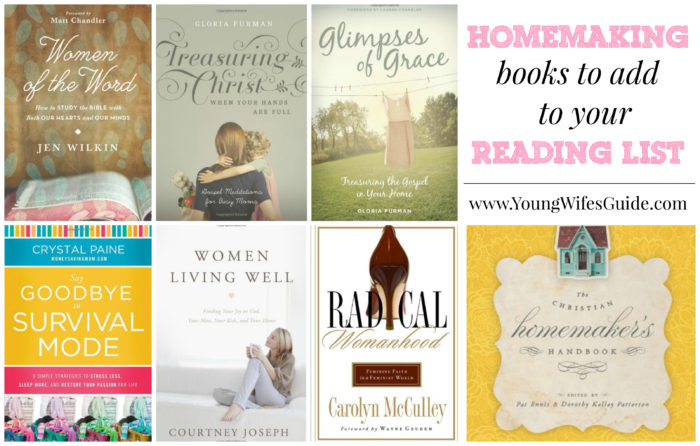 Favorite Books for Christian Living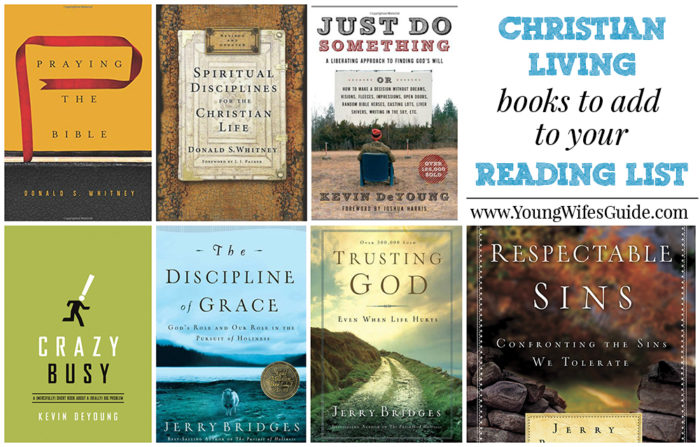 Fit 2 Be Membership
This is also currently on my wish list. I don't have personal experience (yet!) of Fit 2 Be but I've been researching it for a while and have heard fantastic things! I have no doubt that this would make a fantastic present for someone.
Fit 2 Be offers online workouts that are geared towards mamas and pregnancy. They offer courses and a yearly membership (which is what I have my eye on).
Dressing Your Truth Course
This is a really fun course that I took last year. It's something that I did for me and something that I did to invest in myself a little bit. Which would make it the perfect gift!! You can read all about my experience with Dressing Your Truth and how it made me think differently about my wardrobe and be more bold in choosing things I truly love.
If you order through my special link, you can get the course for 65% OFF. It's an expensive course but well worth it in my opinion!!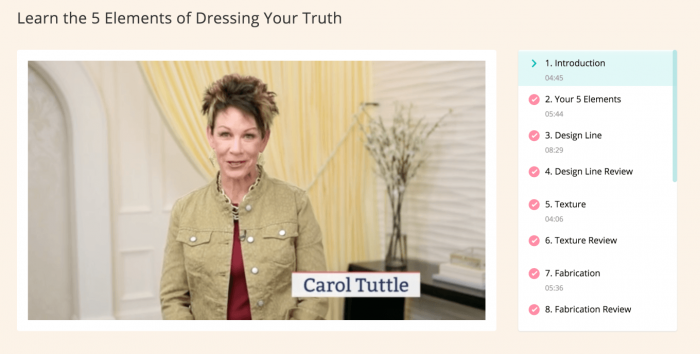 Don't Forget!
Buy 1 Gift 1 Sale!

And don't forget to stop on by our store to take advantage of our buy 1 gift 1 deal which works out to the BIGGEST deal we have ever offered in our store.

All you have to do is purchase the item you want (no coupon code necessary) and then fill out this form and within 24 hours we will get the gift to your friend. This is a terrific chance to invest in some homemaking resources for yourself AND bless a friend or sister!

This amazing deal includes ALL of our digital items: Hurry – sale ends 12/31/16