My Summer Stitch Fix Box: And why I've changed my mind about the service
Okay guys, I've got a confession to make: I am head over in heels in love with Stitch Fix. I've been on the fence for a while, and in fact, it took me 6 boxes to get me to this point. The turning point came in my 4th box and slowly I've come to realize it's my favorite way to buy clothes. For real.
But Stitch Fix is certainly not right for everyone. I'll get more into that below, but for now, do you want to see my Summer Stitch Fix box? Here's a sneak peek: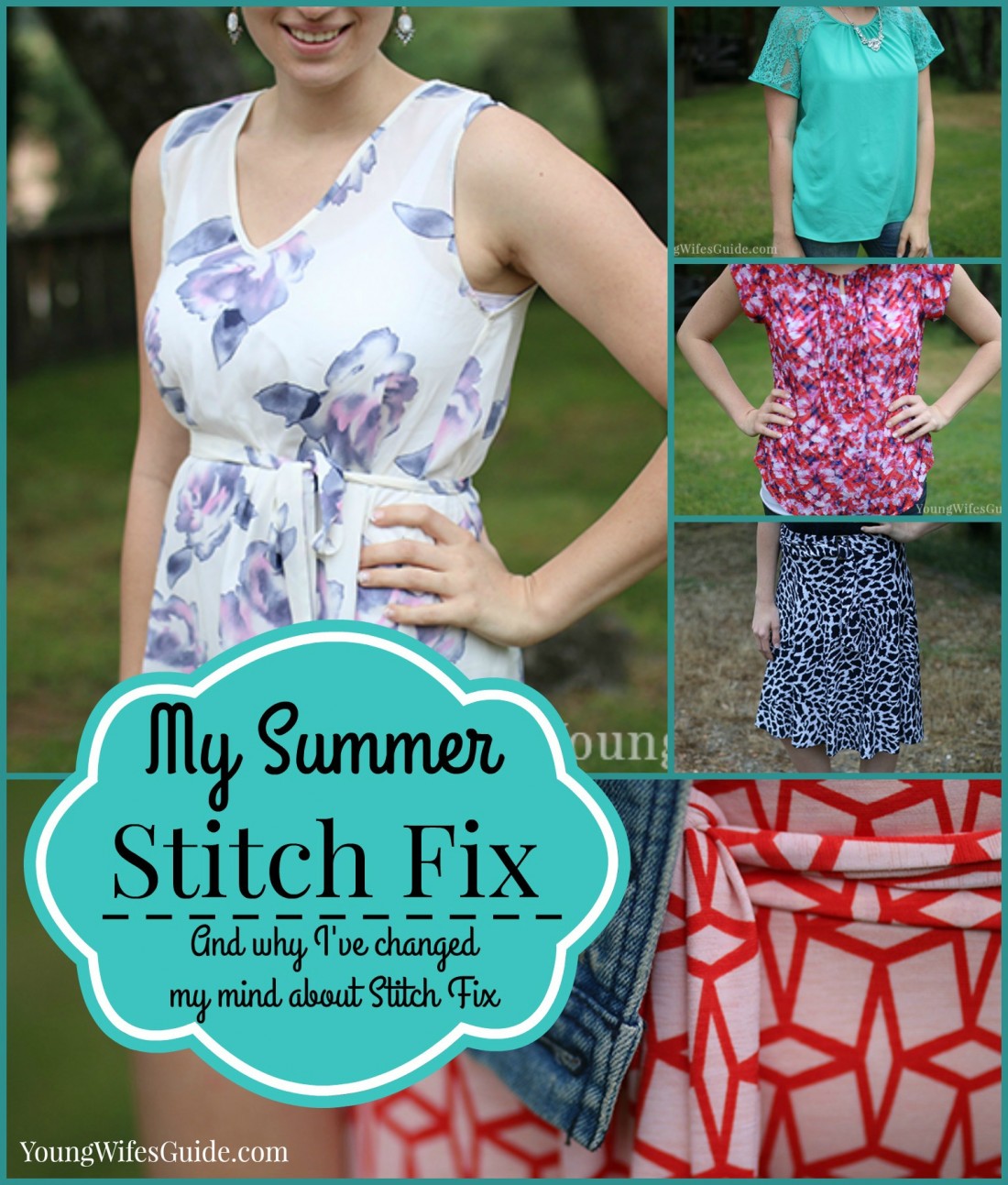 Honestly, I look back at my first Stitch Fix box and it was pretty terrible. I did keep one dress from it, but overall, it didn't fit my style at all. But I think a lot of that was that I didn't know how or what to ask for in my boxes (see more about that below). But thankfully I had friends who have used Stitch Fix successfully so I knew it could work and I tried again.
By my fourth box, I was ready to say goodbye to Stitch Fix if it didn't improve. It was just too expensive. I had kept a dress each from my first two boxes but the styles, the colors, and the clothing were just not exciting enough to keep going. So by that box, I thought I was probably breaking up with Stitch Fix for good.
And then, my stylist utterly surprised me and sent me my favorite shirt of all time. Seriously, she hit this one out of the park and I have WELL gotten the money out of by wearing it about every other day. So suddenly, it gave me the motivation to try Stitch Fix just one more time…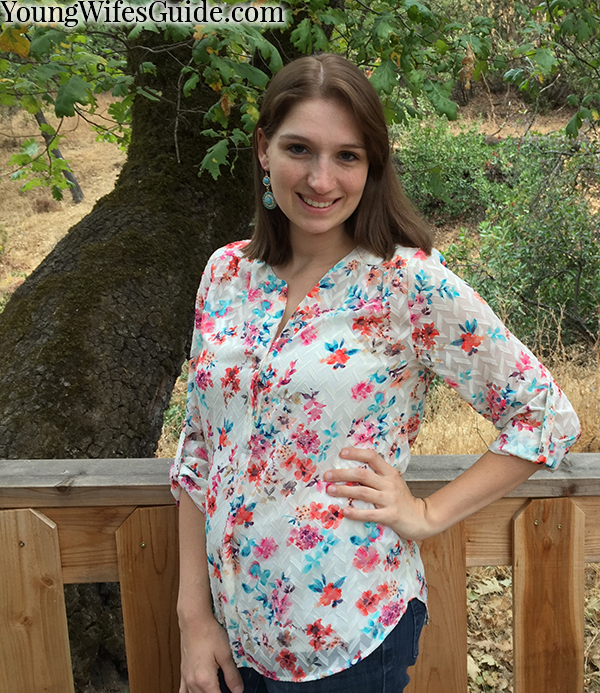 Then for my next box I got really smart. I knew this was my last chance, go all out with Stitch Fix or leave it behind. I implemented some new tricks (see below) and got my best Stitch Fix box ever!! But I thought, maybe it was a fluke and decided to apply these new tricks to another box to see the results. And that's what I'm sharing with you today!
Before we dive in, let's back up and see how Stitch Fix works:
How Does Stitch Fix Work?
Stitch Fix is an online styling service for women. When you sign up, you fill out a detailed style analysis. You get to pick and choose which styles best fit you, your sizes and measurements, what types of items you want to get, and you can even select how modest you want the clothing (something I really appreciate).
Your Stitch Fix box will include 5 items. You will have three business days to try everything on and decide what you want to keep/send back.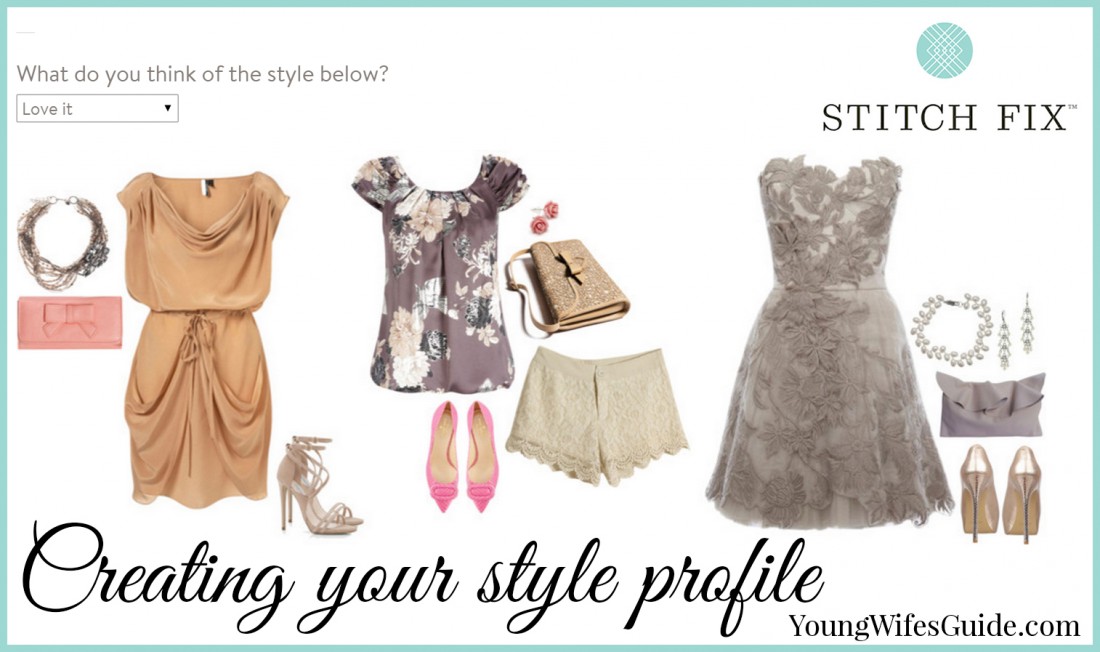 The Fees
When you choose a shipment date to have a Stitch Fix box sent to you, you pay $20 up front <— This is a styling fee. The box then comes with free shipping both ways – so whatever you don't keep is also free shipping back to them.
If you don't keep any of the 5 items, then you lose the $20 styling fee (as this covers the stylist's time picking out the outfits, which I understand). I have heard though, that if your fix is absolutely terrible and you hated everything in it, you can *try* emailing them and they might send you a new fix! I can't promise anything – but it's worth a try.
If you DO keep even one item, then that $20 styling fee goes towards your item(s)! I've always kept at least one item from each fix, so that's never been a problem for me.
IF you keep ALL five items, you get 25% off everything! My goal is always to keep all five items because that's awesome! But don't feel disappointed if that's not the case. I read somewhere that Stitch Fix aims for you to love 2-3 of the items, so that's pretty normal. <— I'm not 100% sure if that's true, but it makes sense.
Try on the Clothes AT HOME
This is the biggie for me – you get to try on all the clothes AT HOME. Since I've gone through the Dressing Your Truth course and am learning to have more fun with my clothes, I've been trying to get better at piecing outfits together.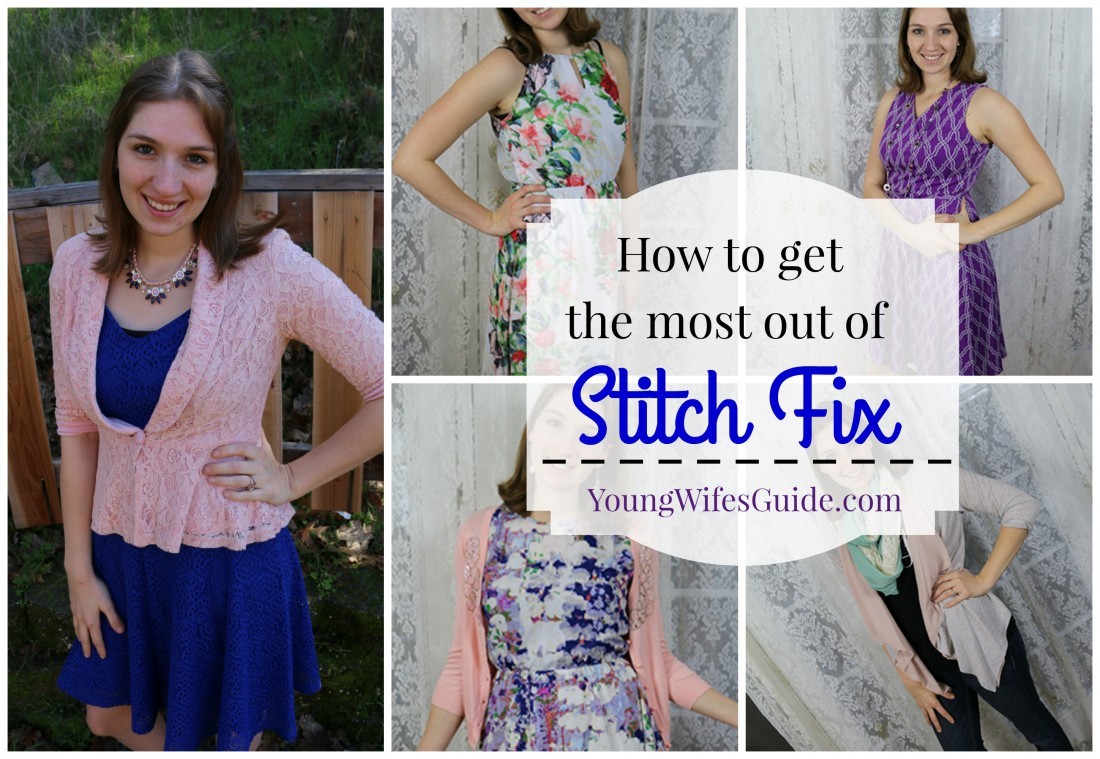 With Stitch Fix, I get to try on all the clothes with my current wardrobe and see what works and what doesn't. Plus it's super easy then for me to see if I have anything already like it.
Lesson learned: With my Stitch Fix boxes I like to try things on a couple of times because sometimes things strike you differently. I was going to send back one of the tops below because the first time I tried it on, it just didn't seem to fit me well. It looked awkward for whatever reason and I was bummed because I loved the soft floral colors. But when I tried it on again to take photos, I decided I loved it and wanted to keep it! It's now one of my very favorite Summer tops. Go figure!
Your Stylists Helps You Out
One of my favorite things about Stitch Fix is that my stylist gives me a guide! She sends this fun little card with all my clothing items and some ideas on what outfits to pair them with. LOVE THIS as I'm fashion impaired.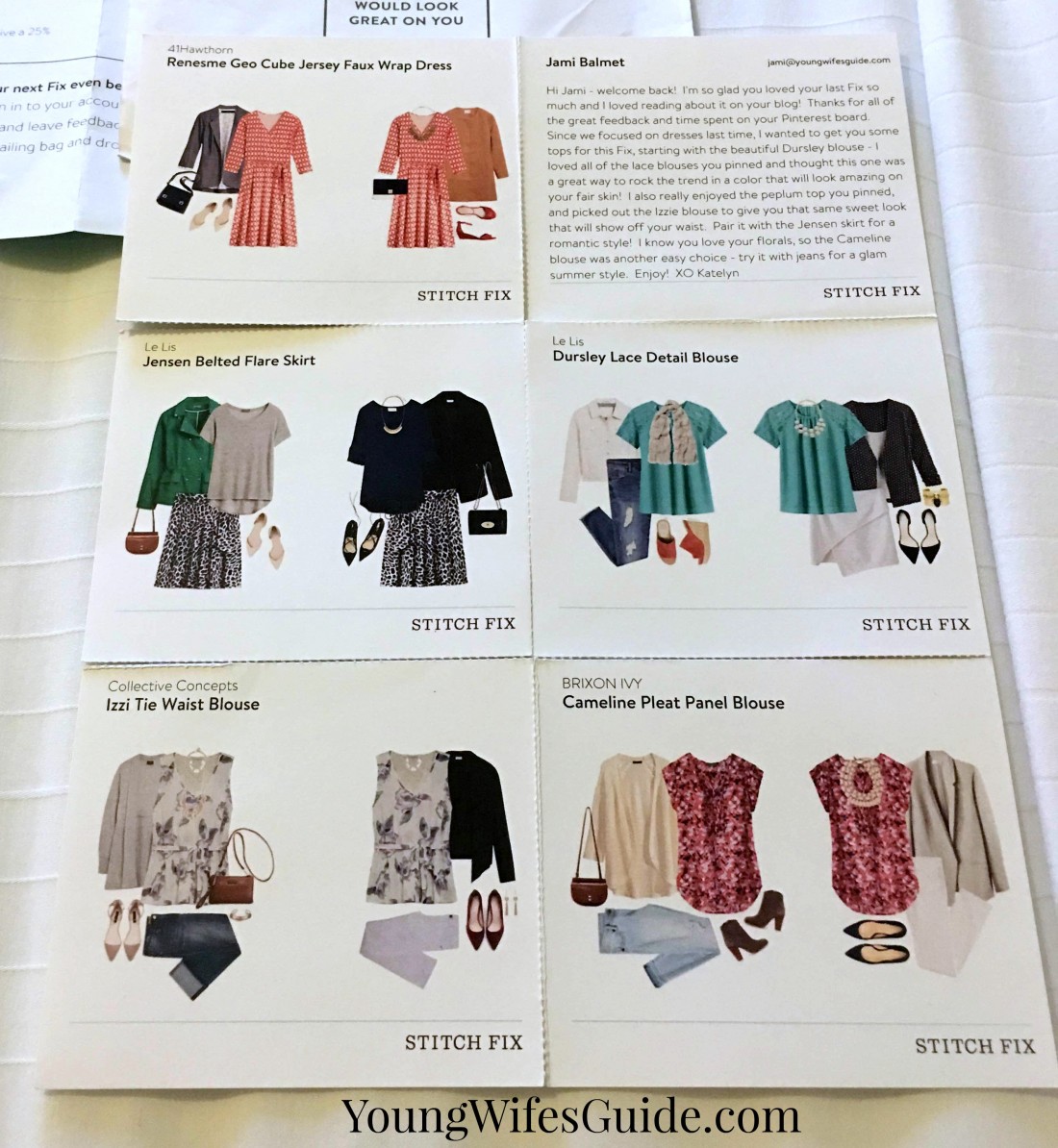 And now that I'm learning to give better feedback and information to my stylist (see below), she is actually starting to know me! Look at this adorable note she left me: Thank you Katelyn 🙂 She's amazing!!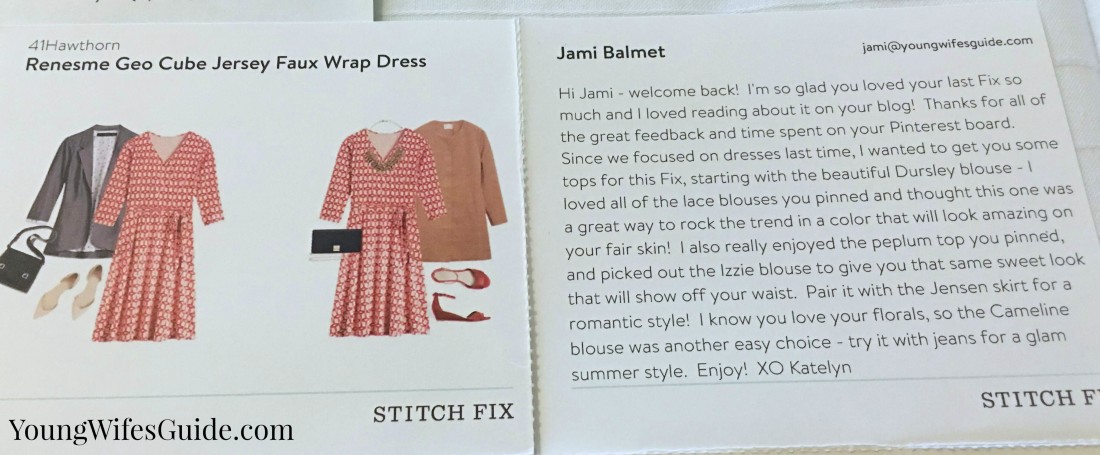 Refer Friends and Earn!
Here's the fun part, if any of your friends sign up with your referral link (at no extra cost to them), you will get a $25 gift card!! <— and that's pretty fun! $25 here and there can add up quick.
And I want to be perfectly transparent, most of what I get from Stitch Fix is with my referral credit. There is no way I could have done 6 Stitch Fix boxes so close together otherwise. But I'll share more about that at the bottom in the pros and cons so you can make an informed decision about Stitch Fix yourself.
Okay ready to see my 6th box already?
My Summer Stitch Fix Box
I did a Facebook live video when I got my box to open it up and show you! You can watch it real quick if you want to see me share about Stitch Fix and see the clothing live:
Dursley Lace Detail Blouse – $44
When I pulled this item out the box, I was in love! The color and the lace sleeves are so beautiful. But it's a little boxy for my taste. This was the item I was most on the fence about, but in the end, I decided to keep it because when you buy all 5 items, you get 25% off!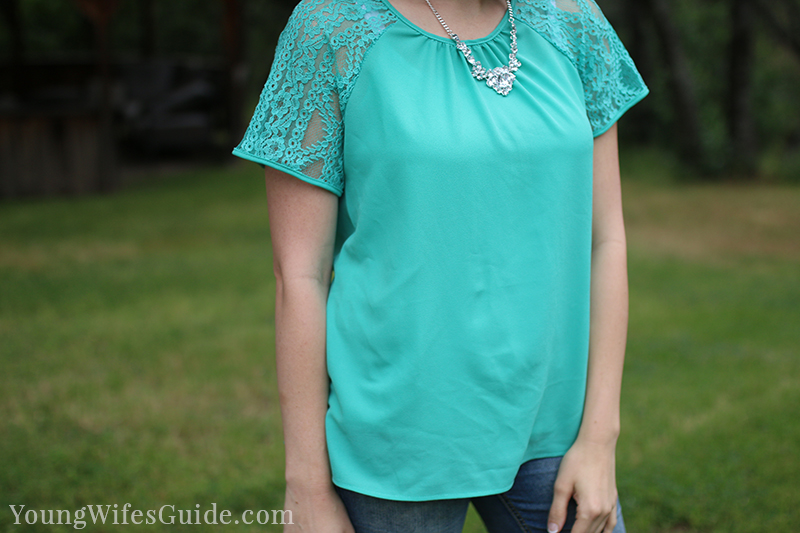 But now that I've had the chance to wear this shirt around a bit more, I'm really really happy I kept it. It's a really light fabric that's perfect for summer and it's out of this world soft!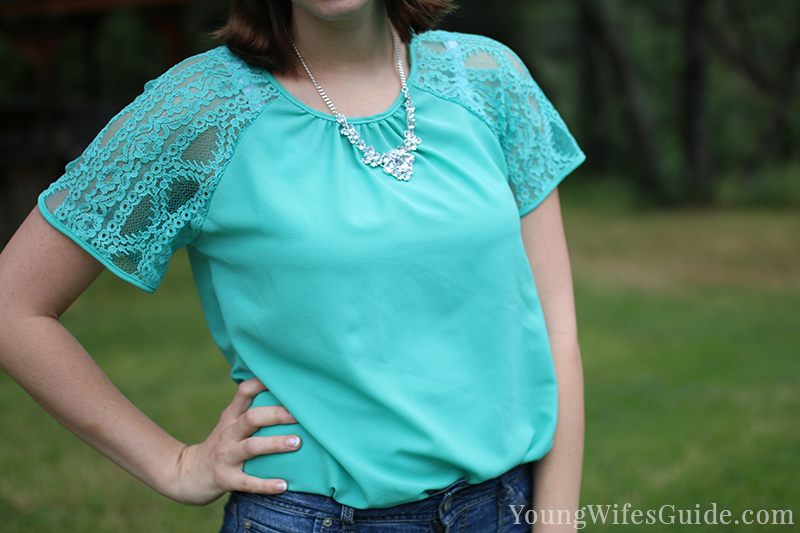 Plus, LACE!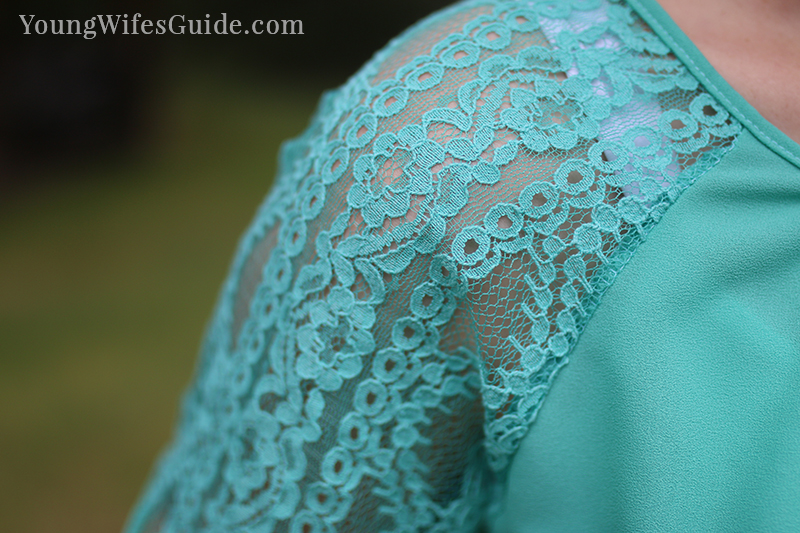 Jensen Belted Flare Skirt – $64
So this is more (by a lot) than I normally would spend on a skirt, but I am head over heels in love with this thing. I don't normally buy very high quality clothes for myself and just picking up this shirt you can feel the quality. My favorite thing about this skirt is how it sits on my waist, I feel so much skinnier wearing it!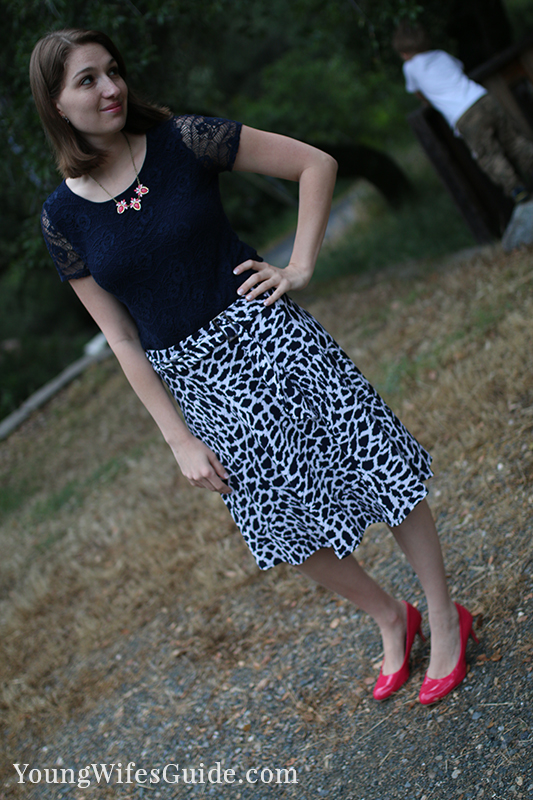 And pairing anything with hot pink heels is a WIN!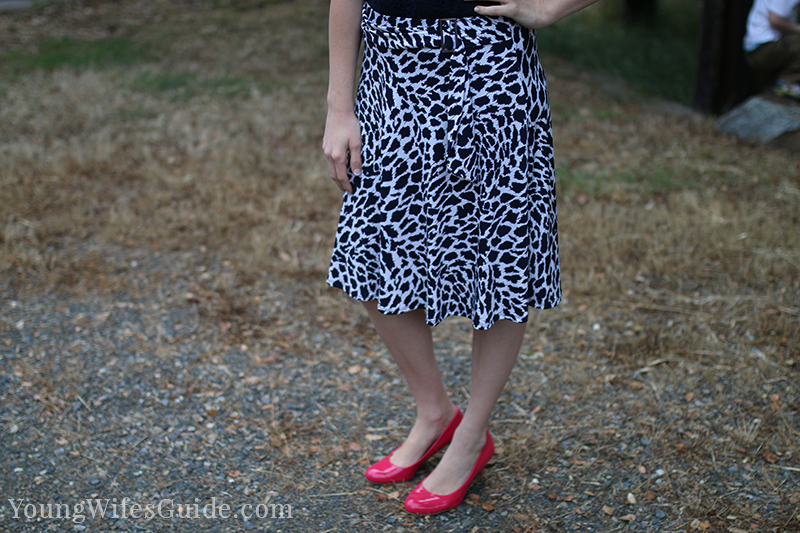 Cameline Pleat Panel Blouse – $64
I'm not sure if this top or the next one is my current favorite. But I know I will get a lot of great use out of this baby this hot Summer. The pictures of this top came out a little blurry. But the top itself is stunning!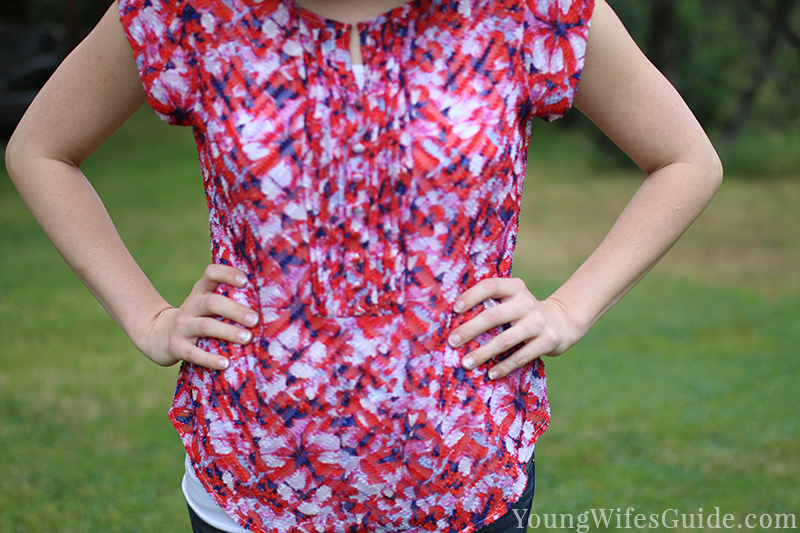 Easy to pair with shorts or jeans!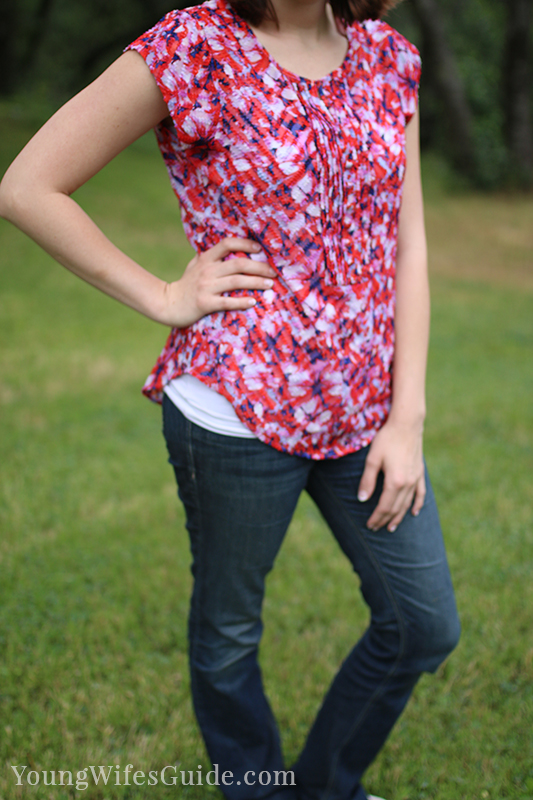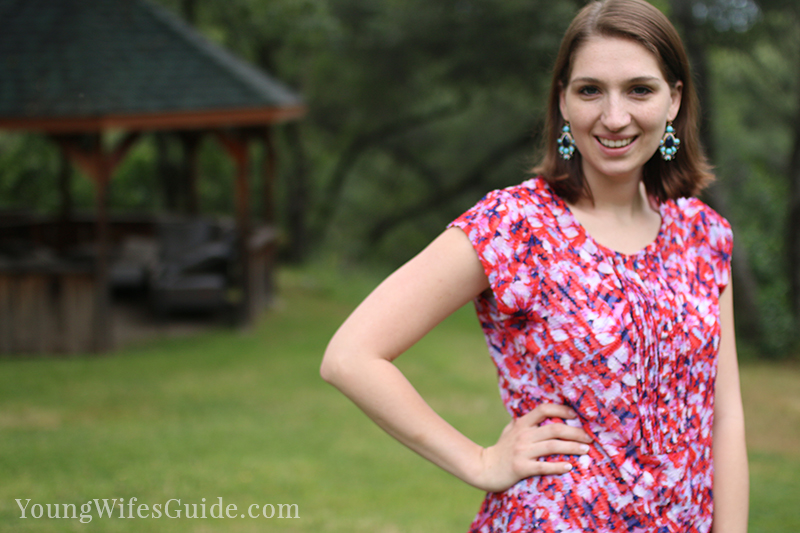 Izzi Tie Waist Blouse – $58
I can't believe it, but I almost sent this shirt back. When I pulled it out of the box, I loved the colors and the feminine cut of this blouse. But the first time I tried it on, it just didn't seem to fit well. When I tried it on again to take photos, I fell in love and it's know one of my very favorite blouses for this summer!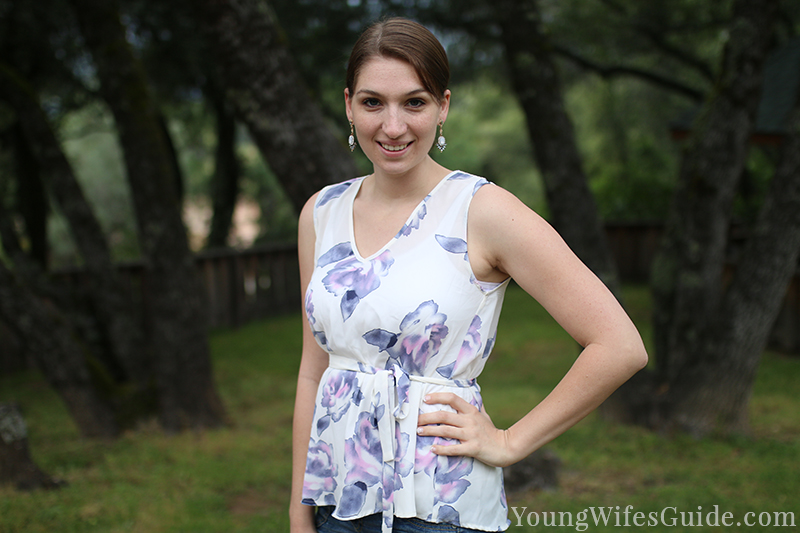 And it's got cute details on the back! Excuse the tags…I should have taken them off but I was still on the fence about this item at the time 😉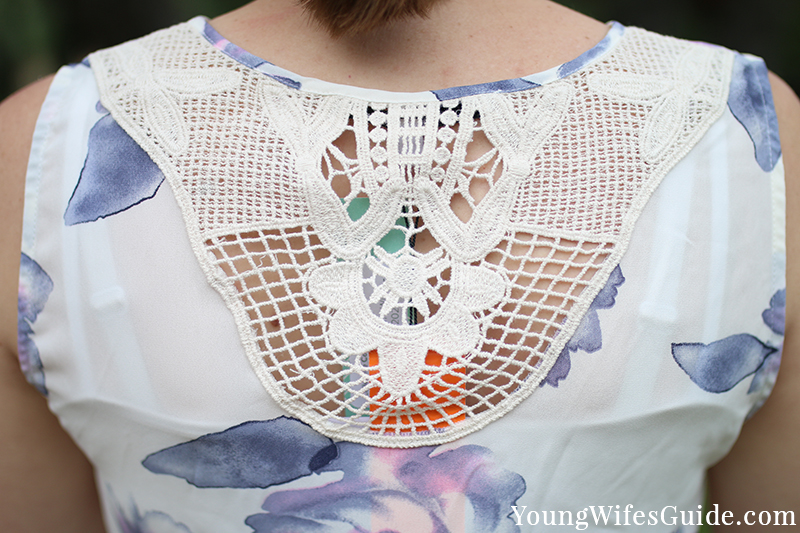 Renesme Geo Cube Jersey Faux Wrap Dress – $78
Ouch. The price tag on this dress is hefty, but the quality is also amazing! I am willing to pay more for a dress, since it's a full outfit compared to a blouse or bottoms. I really wanted Summer outfits since it gets HOT here from May-October in California so I'm a bit disappointed that it's quarter sleeve. Pretty soon, it will be way to hot to wear this. But the colors and style will be great in Fall with boots – so I'm happy.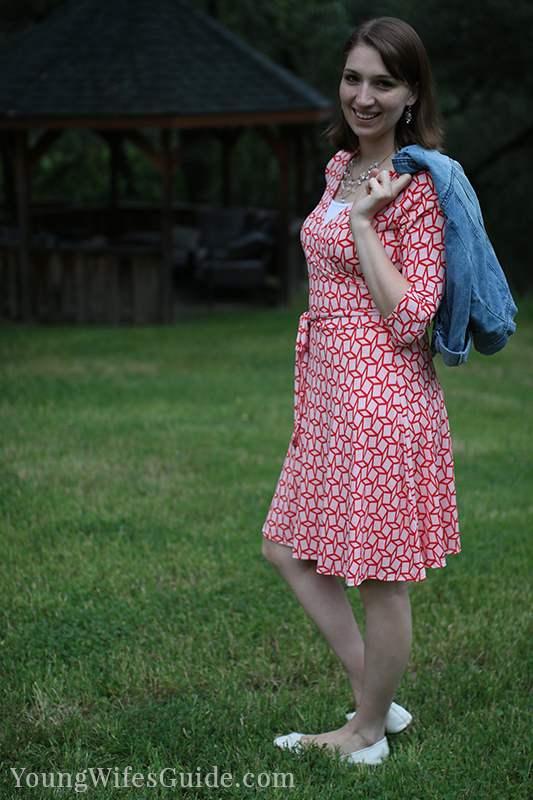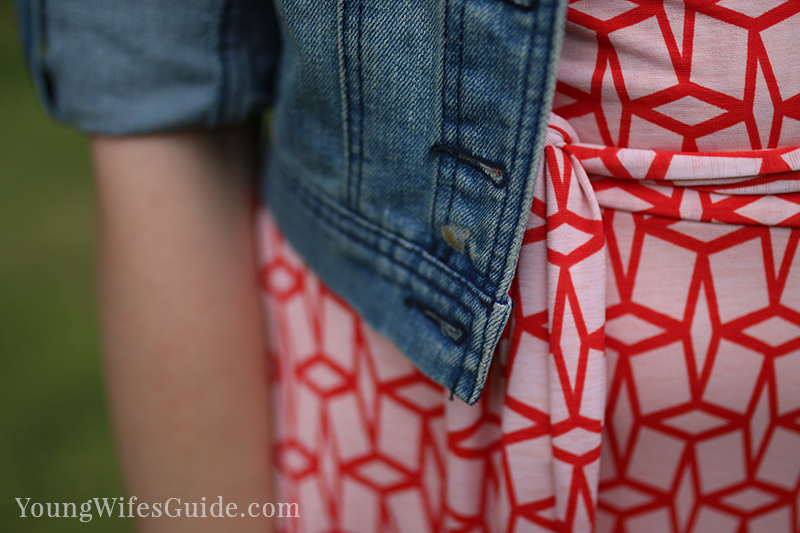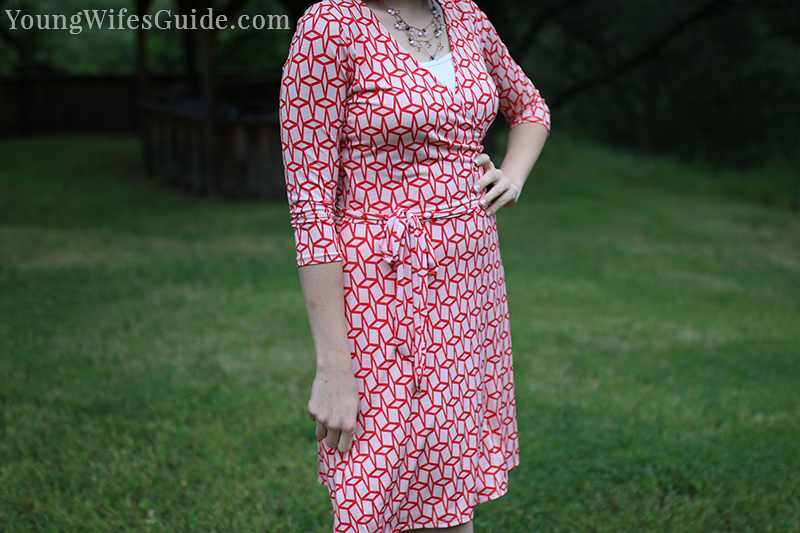 How Much It Cost:
So here's the breakdown for my 6th box.
Total $308
Buy 5 discount – $77
——————————-
Total: $231
Average price for each item: $46.20
I know the prices are a lot. I know that's what holds most people back (I will get to that more below). But when you break it done, $46 for 5 really high quality pieces of clothing is not actually that bad considering these five items will last me years and years in mommy land compared to something cheap from Target.
Sign up now to fill out your style profile and try Stitch Fix!
Is Stitch Fix Right for YOU?
So are you on the fence about Stitch Fix? I get it! Honestly, the reason I finally jumped in to try Stitch Fix (and why I stuck with it so long) was so that I could give you my honest opinion and look here on the blog.
I wrote a post a while back on how to shop for clothes as a busy mom and wanted to review several different ways and places to find clothing online. So I wanted to discover what Stitch Fix was all about…and in the process, I've fallen in love.
So is it right for you?
Shopping at home:
I actually really love shopping! I've heard others who love Stitch Fix because they hate shopping. That's not my case, I love going and browsing through stores. But with four kids three and under, that's nearly impossible to do anymore. My shopping days are few and far between.
There's nothing more frustrating than desperately needing some new clothes, arming hubby with everything he will need for a night at home with all four kiddos, and heading to the store with my sisters on my only night out in 4 months…only to try on the entire store and find nothing! <— Believe me, it's happened more than once.
Stitch Fix allows me to add some fun new pieces to my wardrobe and get to try them on, without leaving my home! I love it for this reason alone.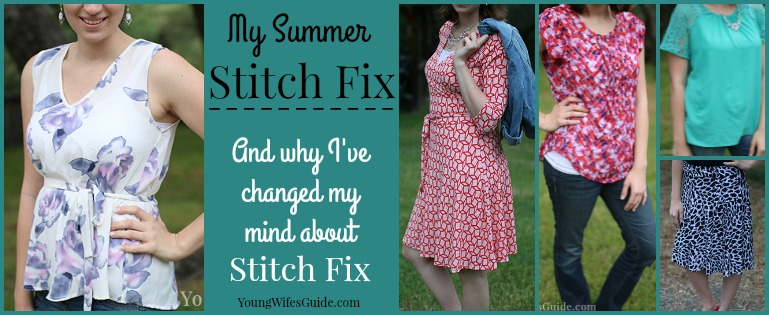 My Stylist Picks Things for Me I Never Would:
If you are insanely picky, then Stitch Fix might not be for you. I only say this because a couple of my siblings fall into this camp and Stitch Fix might drive you nuts. If you are extremely picky about color, fit, style and you literally try on hundreds of items just to find one or two…then maybe skip Stitch Fix. I only say that to save you some heart ache. But if you are really intrigued, you could always try it out and see!
But what I love and appreciate, is that my stylist sends me stuff sometimes that I would have never picked out myself. See that top up at the beginning with all the fun colors, I don't think I would have tried it on in the store. It looks like a bag when it's on the hanger, way too big and flowey for my style. But my stylist knew better 🙂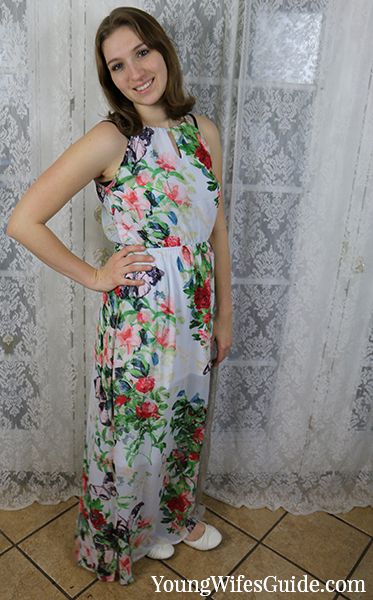 The Price
This is going to be the deciding factor for most of you. If you are on an extremely strict budget, then move along and don't worry about it (and go check out ThredUp!!!). Stitch Fix IS expensive and I don't think I would have ever tried it if I wasn't trying it here on my blog. And I certainly wouldn't have tried out 6 boxes if I wasn't getting referral credit along the way.
But slowly, my perspective has been changing. Since it's been a year+ since I got my first Stitch Fix box, I'm coming around to the idea that more expensive clothing is probably worth it in the end. I've been learning a lot lately about pairing down and only having a simpler wardrobe of items I love.
So I've been purging stuff like mad and only keeping items that I truly love! And an amazing thing has been happening – I've slowly realized that almost all of my favorite items now, are ones from Stitch Fix. And I think that's because everything is of noticeably higher quality than everything else in my closet. It really does makes a huge difference.
I hate when I find a Target or Thirft Store top that I love, but after a couple of wears and washes, it starts to pill, pull, shrink, or fade. My Stitch Fix items are holding up WELL to wear and tear so far <— and that makes this mama very happy!
I think if I wasn't doing boxes for my blog, I would start to do a box maybe every season. Or at the beginning of a season only if I needed clothes. You see, I was HUGE and pregnant with our twin boys all of last summer and so I desperately needed to updated my Summer wardrobe with some new staple pieces.
If I commit to spending a bit more for a few high quality pieces rather than less money on a lot of pieces I don't love, then I am really happy with Stitch Fix.
My Secrets for Getting the Most out of Stitch Fix
Are you ready to go sign up for your first Stitch Fix order (or try again because it wasn't so great the first time)? Here's how to get the most of your box!
1) Don't get things you don't care about (i.e. shoes, jewelry, accessories, or purses)
Within your style profile, you get to pick and choose which things you want to get. I got jewelry in my first couple of boxes, but it was never impressive enough to spend the money (I'm okay with my cheap jewelry from Target). They've now introduced shoes to the boxes as well.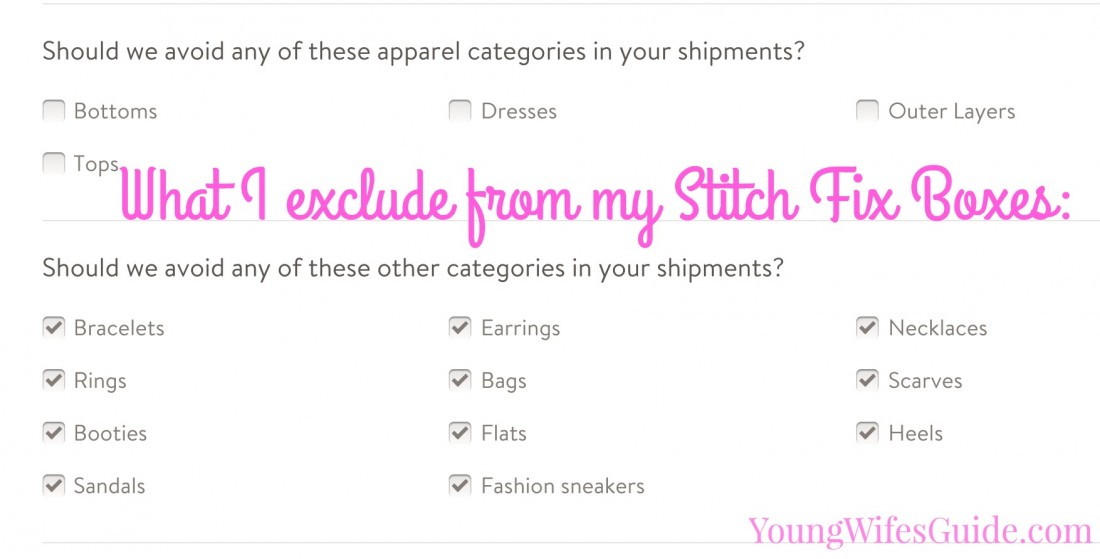 So go through and select what you do/don't want. I think I'm going to start experimenting in my future boxes to let you know what I think. Right now, I only get clothing because that seems like the most bang for my buck, but I'll let you know. If you desperately want a new purse, this might be a fun way to get one!
I'm just not going to spend $38 on this tiny little necklace. I'm just not. (This was from one of my earlier boxes. After that, I decided to take jewelry off my list).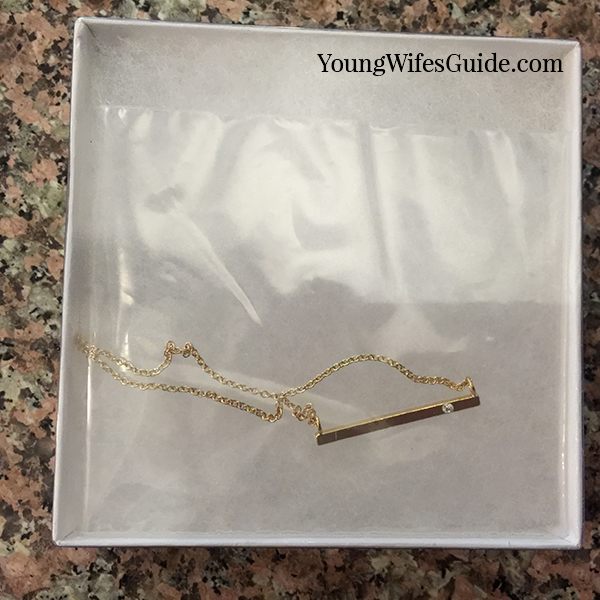 Don't feel pressured to keep things
I kept a few things from my earlier boxes, that I shouldn't have. I had FOMO: Fear of missing out. And that if I sent the items back, I would regret it. But those couple of items that I didn't absolutely love, are still sitting in my closet unworn 🙁
Don't fall into that trap. If you are not 100% completely in love with it: send it back!
Pin things FROM Stitch Fix
In my last box, I encouraged you to create your own Pinterest board. You can actually send this TO your stylist so she can see what you've pinned and what you are looking for.
You have to do this. Seriously, this will change your relationship with Stitch Fix forever. I don't know why I took so long to do this. Here's my style board:
And here's a fun trick I started doing since my last box: Pinning things directly from Stitch Fix! I did this by accident in 5th box. Apparently I pinned a dress FROM Stitch Fix, my stylist saw it and sent it to me!
So I've been going directly to Stitch Fix's Pinterest account and pinning from them as well as searching for "Stitch Fix" on Pinterest and pinning other bloggers items they get from Stitch fix.
BONUS TIP: Change the description of the pin to leave notes for your stylist. I change the description of every pin on this board to tell my stylist what I love about or what I would change. For example, if I love the look or style of a dress, but it's too short for me, I will note that in the description. Or I might be pinning a pin because I love the blazer but not the shirt under neath it. It's been helping a lot!
Leave a note for your stylist:
This is important! Let your stylist know what you are looking for! In this box, I asked for fun Summer items. I told her that it gets HOT here in California and that I need some fun new staples. Since I got a lot of dresses in my last order (per my request), I asked her to send me some fun new shirts – and boy did she deliver!
Don't be afraid to be specific (i.e. I'm looking for a navy blazer). She may not be able to find it for you…but maybe she will!